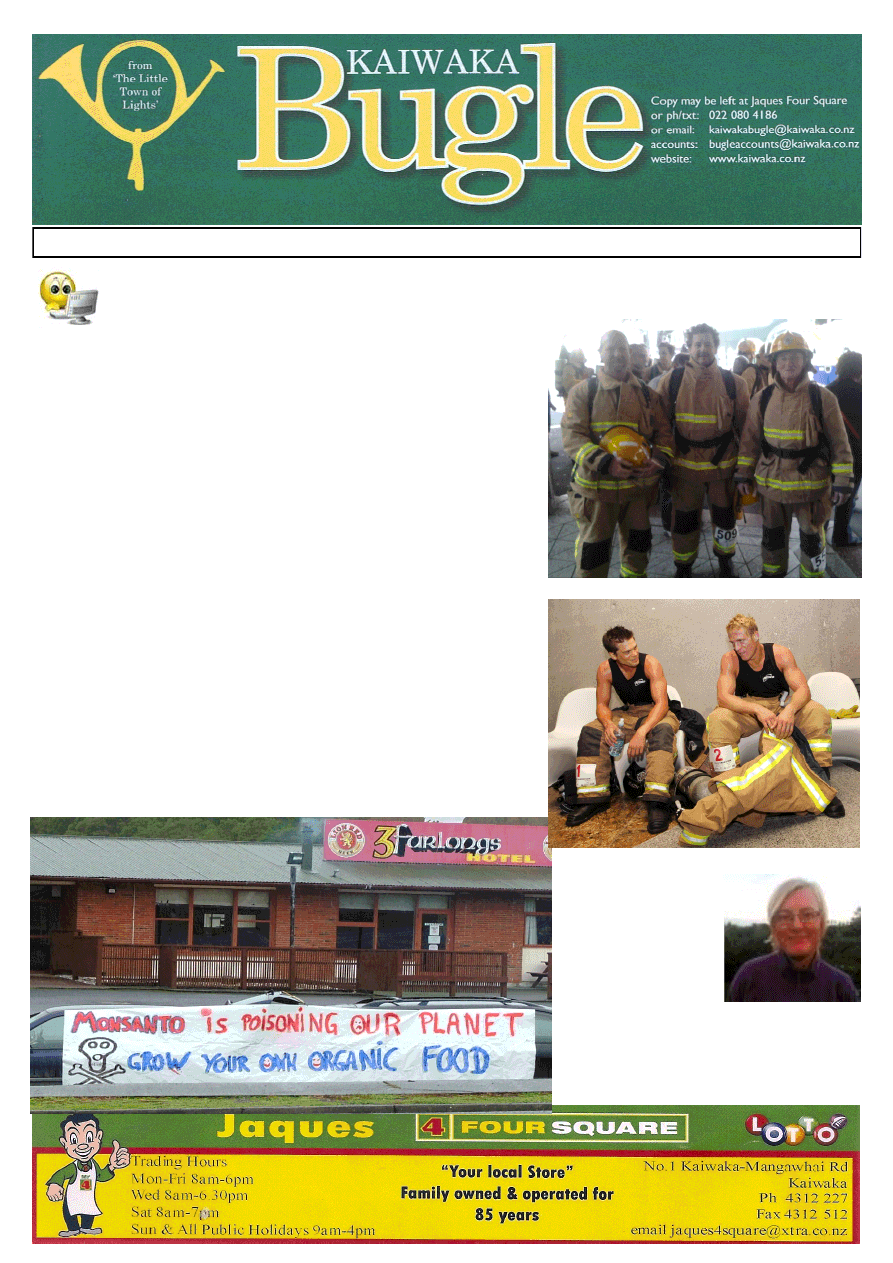 No: 10 
  28/05/2013 
On  Saturday  11th  May,  three  lo-
cal Volunteer Fire Fighters: Mike 
Law,  Mike  Renton,  and  Tim 
Browne,  took  part  in  the  Sky 
Tower  Stair  Challenge,  1103 
Steps,  51  Floors,  with  25kg  Kit 
on board. All for One Big Cause, 
Leukaemia/Blood  Cancer.    They 
did this in a time of 22mins; first 
attempt  ever  and  a  first  for  the 
Local Brigade. Thanks to Dave & 
Marion  for  helping  out  on  the 
Day!  Well  done and  a  BIG  Con-
grats Guys! 
     Lee R
This  year's  Fire  Fighters  Sky 
Tower  stair  challenge  was  the 
biggest ever with 550 fire fighters 
from  140  brigades  and  stations 
around  the  country  competing  to 
raise  over  $471,000  for  LBC.  
There  was  also  11  international 
fire fighters taking part from Aus-
tralia and the United States. 
A new event record of 8mins and 
37 seconds was set by Josh Harri-
son  from  Otara  Station,  and  se-
cond  place  was  Paul  Gerritson 
(photo  right)  with  9mins  and  5 
seconds from Auckland City Sta-
tion.   
Media Release
Bugle 11 will appear 11 June 13 
     In case you missed it, and    
     most would have, the Council 
     office in Kaiwaka has been    
     vacated.  I don't like the way  
their  departure  was  done.    It's  as  if 
they  snuck  out  of  town  while  no  one 
was looking.  I am upset that the staff 
of the Council in Kaiwaka thought we 
had any problem  with them individu-
ally.    I  know,  and  was  a  recipient  of, 
their  kindness,  patience  and  general 
helpful nature with which they treated 
most  of  us  here.    I  am  saddened  they 
think we think they are as bad as their 
bosses, and as a small way of showing 
them how wrong they are, I am shout-
ing  morning  tea  for  the  15  front  line 
staff members who are now located at 
The Hub in Mangawhai.  It is NOT for 
CEOs,  councillors,  commissioners  or 
managers  in  any  way  shape  or  form!!  
Thank  you  (in  no  particular  order)  to 
Des, David, Dave, Jane, Rachel, Lind-
sey, Hannah, George, Michelle, Fiona, 
Bridget,  Denise,  Glenis,  Derek  and 
Jamie for everything you all have done 
for  the  locals  in  and  around  Kaiwaka 
over  the  years.    We  have  appreciated 
having  you  so  close  and  central.  You 
will be missed.           Cheers Ann 
Photo  below  taken  during  Saturday's  
march  against  Monsanto,  a  peaceful 
protest  over  genetically  modified  
foods held in Kaiwaka.  
Photo:CRX             
Local Volunteer Fire Fighters Conquer Tower  
They went up looking like this…. 
...and came back down looking like this!!!! 
New Principal for Otamatea 
High School.   
The new Principal will  
be Rachel Clothier-  
Simmonds. Rachel will 
take up her position as  
of the beginning of Term  
3 2013. Rachel comes to  
us  from  McAuley  High  School  in  south 
Auckland  where  she  has  been  Assistant 
Principal for the past six years.  
(Rachel has provided a brief personal histo-
ry on page 9. ed.)  
Ross Millar, Board of Trustees Chairman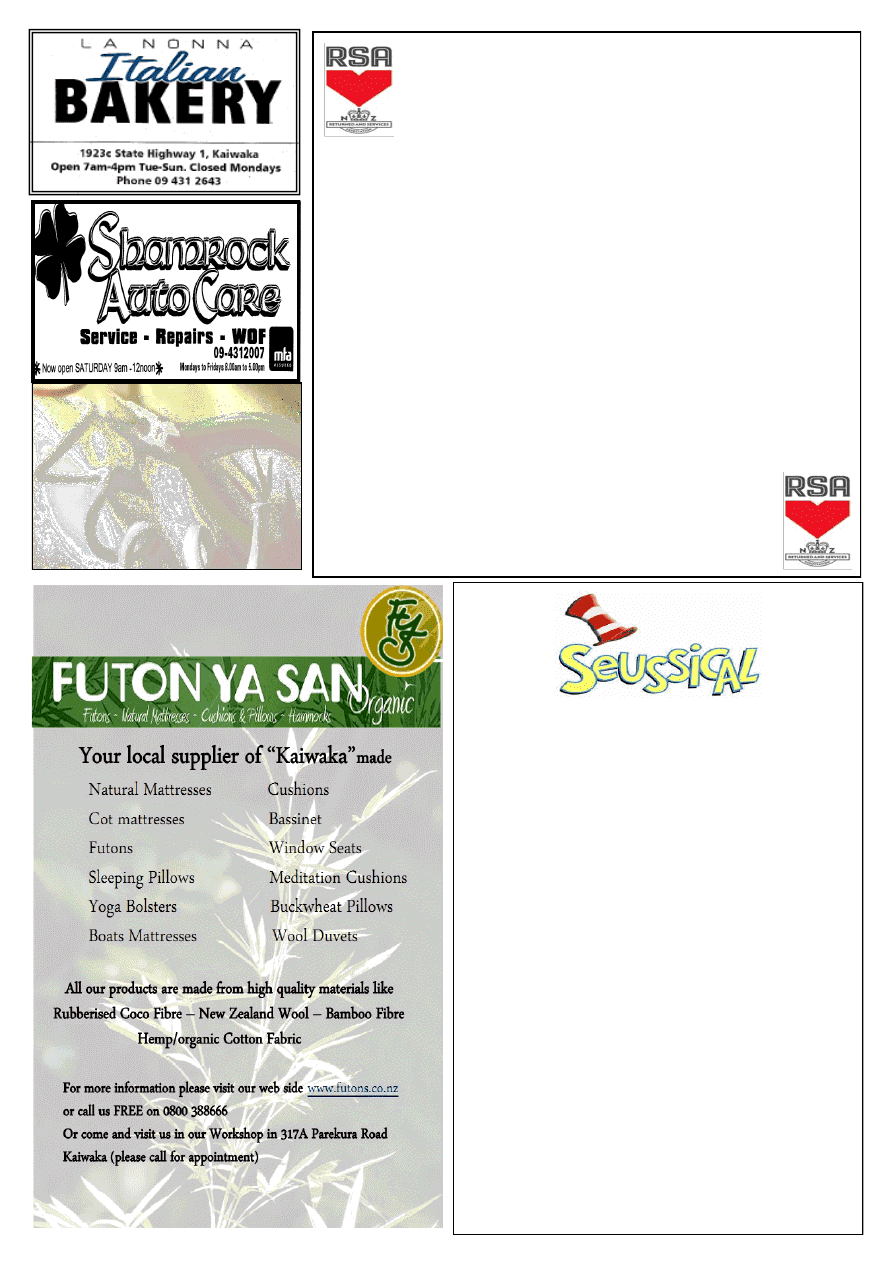 HAKARU RSA
Women's Section 
2nd Friday of the Month 
from 6.30pm 
    Roast of the Day   
 $12.00 
    Fish n Chips   
 $10.00 
       Pea Pie Mash   
   $  6.00   
Includes salads 
Desserts  $3.00 
Phone Heather 4314668 
Jan 4314512 
Paul Greig Electrical Ltd 
Residential • Farm • Commercial 
Paul Greig 
Registered Electrician 
Ph: 431 2223 Mob:021 230 
2717 
Reliable & Professional Quality Service 
Based in Kaiwaka 
 "Seussical" 
Art Competition – 
"Oh, the thinks you 
can think...!" 
Win FREE tickets to 
ORT
's production of
"Seussical"
TWO FREE TICKETS 
(ONE ADULT AND ONE 
CHILD) 
FOR EACH CATEGORY WINNER – FOR OPENING  
WEEKEND. 
Draw, paint or collage etc – any medium – on 
A4 size paper – any scene from any story by 
the inimitable Dr Seuss.  Check out the books 
and be creative!   
Write your name and phone number on the back and remember to 
put your age. 
Get your creations in to us by July 12
th
You can drop them off at  
Cafe Eutopia in Kaiwaka,  
Tony's Lotto Shop in Maungaturoto,  
Computer Repairs in Waipu or 
 Drop them in to the theatre on Sunday afternoons    
or post to P O Box 35, Maungaturoto 
 
Our committee will judge them the following week and notify the 
winners.  All entries will be on display in the foyer during the 
show season. 
Three age groups: 
5 – 8 years inc       9 – 12 years inc       13 – 18 years inc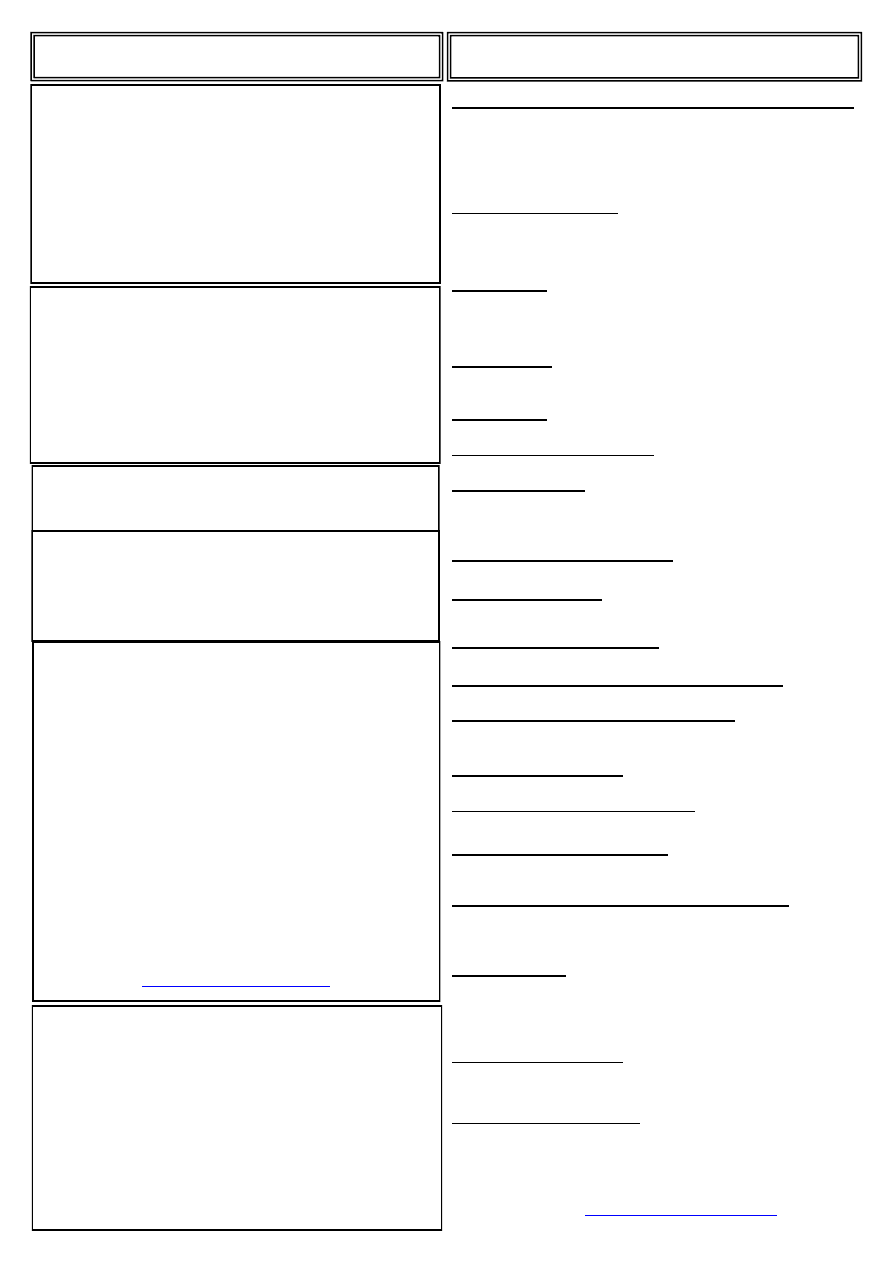 PUBLIC NOTICES 
CLASSIFIED 
BUSINESS  FOR  SALE  OR  SHOP  FOR  LEASE: 
All-Sortz  Collectables,  Shop  4,  1956  SH1  (opposite Café 
Eutopia).  40sqm  of  refurbished  space  with  shared  kitchen 
and toilet facilities. Lots of foot traffic. Very successful life-
style business. Current owner wishes to retire ―down on the 
farm‖, but is no hurry to vacate. Ph: 09 422 9221.
HOUSE FOR RENT: 
Sunny, clean and tidy 2 bedroom 
townhouse with single basement garage on Marshall Road. 
$260pw inc lawns.  Please call Sheridan 09 410 4870 Mob 
0276 879 459
FOR SALE: 
2 miniature Kune Kune Sows. About 1yr, 
perfect for breeding, friendly, healthy, electric fence trained. 
One is brown/black and other cream with tassels. $200 neg. 
for both to good home. Ph 4312928 or text 0211337362 
FOR  SALE:
 Computer Desk, with single drawer, sliding 
shelf, on wheels. Colour Blue, in good condition. $40. Con-
tact Elizabeth or Graham on 4312522  
FOR SALE:
 27 Glass block/bricks 20cm across 8cm deep 
$1.50 each. Phone 09 4312188 
FIREWOOD FOR SALE:  
Ti tree $80 cubic metre 
Ph 0211246829 
GARAGE  SALE:
  Saturday  01  June  2013  8am  to  12  noon.  
Assorted Household goods, books, ladies clothing. 129 Kaiwaka-
Mangawhai Road, Kaiwaka 
FREE  GRAZING  WANTED: Small or large block. Can 
do some fencing or water. Phone after 6pm  4312006 
WORK WANTED:
 Anything considered Brighdon 
02102262782 
CLEANER AVAILABLE: Honest and reliable $20 p/
hr. Phone Jill 431 2080 
HOLISTIC  ANIMAL  PRACTITIONER:   
Horses, 
Pets, Farm Animals. www.allcreatures.co.nz or Jill 4312080
CRANIO  SACRAL  THERAPIST: 
for  People  and 
Horses, $45 experienced practitioner. Jill Shires 431 2080 
HORSE  CLIPPING:
  available.  $80  per  horse/pony.  
Contact Josi 021 733305
LEASE  BLOCK  WANTED:
  anything  considered. 
Phone Josi 021 733305 
HANDYMAN  SERVICES:
  All  building  work  to  odd 
jobs. Fast and efficient. Phone Graeme 021 775943 
CLOTHING ALTERATIONS & REPAIRS: 
Hems,  Zips,  Dressmaking  Ph:  Win  4312027    or  027  444 
8358 Winsome Designs. 
HALL  HIRE: 
available  from  Absurdistan  Community, 
Parekura Rd. Enjoy our beautiful hall and harbour views for 
your special day, course etc. For more info ph 4312202 or 
021 2377678 
SINGING  LESSONS: 
Want  a  better  voice,  feel  shy 
about singing?  Teaching 39 years in NZ music industry at 
all levels. Phone Robyn Hill 09 431 9159 or 0274 725610 
Volunteer Coach Wanted 
For  the  Rodney/Otamatea  Taniwha  Shield  Team.  The 
Northland  Primary  Schools  Rugby  Tournament  runs 
from 23
rd
 - 27
th
 July at ASB Stadium Kensington Park. 
Expressions  of  interest  please  contact  Mirna  Manuell 
on 021 544229 or 
kenandmirna@gmail.com. 
A Celebration of Hymns!
For all those who love to sing 
Sponsored by our local churches 
A Community event at the Centennial Hall Maungaturoto. 
EVERYONE IS WELCOME! 
10am on June 8th 
Light lunch provided afterwards (finger-food). Donations 
will be received to cover costs. 
Any surplus will be passed to a local mission 
Enquiries phone 09 431 8042 
Hakaru RSA Inc. 
Sunday 9th June, 1pm, $10 p.p. 
For Tripe & Onion Luncheon 
Alternative available for non tripe eaters! 
Please phone for catering 
Heather 4314668 
Jan 4314512 
Kaiwaka Bus Shelter 
Thank you to all those that contributed their time, money 
and resources to building the bus shelter that now stands at 
the bus stop outside the Three Furlongs Hotel, in particular 
Phil Keen and his boys, Tony Smith, Steve, Bruce and Mark 
Ottaway.  Thanks from Barbara, Russell & Tracy. 
Knitting in Public 
World Wide event week 8
th
 June to 15
th
 June 
http://www.wwkipday.com/ 
Come along to Odd Sox Café,  
State Highway 1, Kaiwaka 
Wednesday 12
th
 June between 10 am 
and 12 noon,
Be a part of this international event. 
Please bring your knitting or even crochet,  
Please support our venue
See you there…. Need to know more? 
Contact Elizabeth on 431 2522 or email 
A Lively Group met in Kaiwaka to talk about the 
New Zealand Constitution.
An  eclectic  group  of  15  turned  out  for  the  meeting  on 
Thursday 23
rd
 May facilitated by Julie Watson from the Hu-
man Rights Commission. There was agreement that we do 
not  feel  that  ―the  people‖  are  ―ruling‖  New  Zealand  alt-
hough some felt that current constitutional arrangements are 
sufficient  –  we  just  need  to  actively  demand  adherence  to 
them  –  and  others  felt  that  there  are  some  fundamental 
changes that would give the people more power.  We were 
challenged to share what we would do if we ruled the world 
– or even just Kaiwaka.               
Continues on page 9….
Point Curtis Cruising Club Inc AGM 
Tuesday 11 June 2013 at 7pm, 3 Furlongs Hotel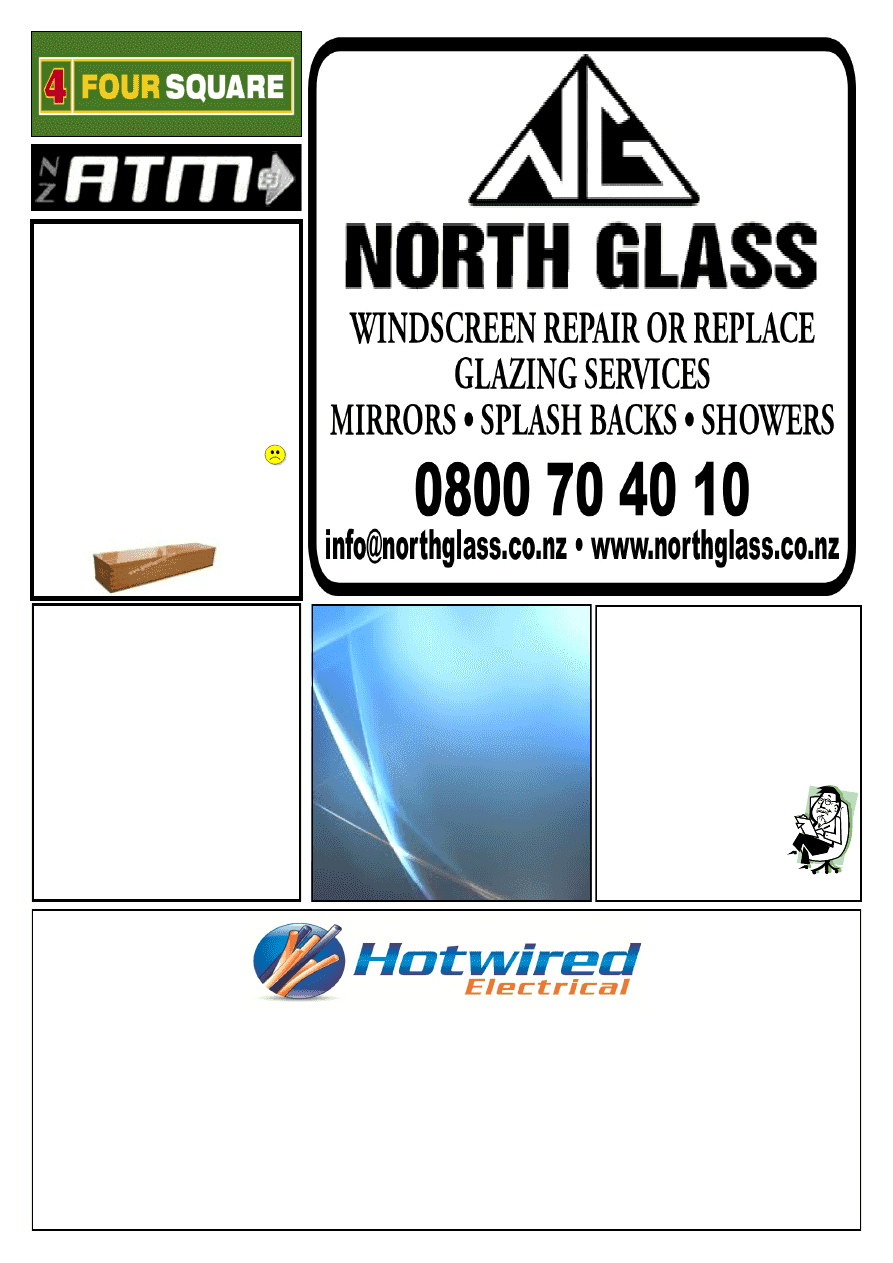 Freeview  
Installations 
Richard Te Haara 
25 Marram Place 
Mangawhai Heads 
021 1104056 
kiwipride@xtra.co.nz
KEV's  
CASKETS 
Stylish, BUDGET Accommodation 
Takeaways (8 available)  
or made to order 
  Featuring 2 styles and  
Different finishes. 
        Also O/S and Infant size 
     Phone Kev in Kaiwaka  
021 1322 671 
Or come and visit my showroom 
104 Settlement RD, Kaiwaka 
 LEABOURNS 
Passenger Service 
Car & Van Hire 
Bus & Coach Charters 
Airport Transfers 
 Monthly Shopper Bus 
Phone (09) 4237416 
For All your Electrical  Requirements 
 
Domestic small jobs 
 
Residential dwellings and alterations 
 
Commercial 
 
Industrial                 
No job too big or too small      
Contact Jason today on: 
(09) 431 5992, (021) 405 019 
www.hotwiredelectrical.co.nz 
STUDENT COUNSELLOR 
Pete Worsfold M Soc. Sc. 
PROFESSIONAL SERVICE 
AVAILABLE BY APPT  
ONLY 
I use a VARIETY OF  
MODALITIES 
Ph. Pete 09 4312009 
 evenings,  or 021825970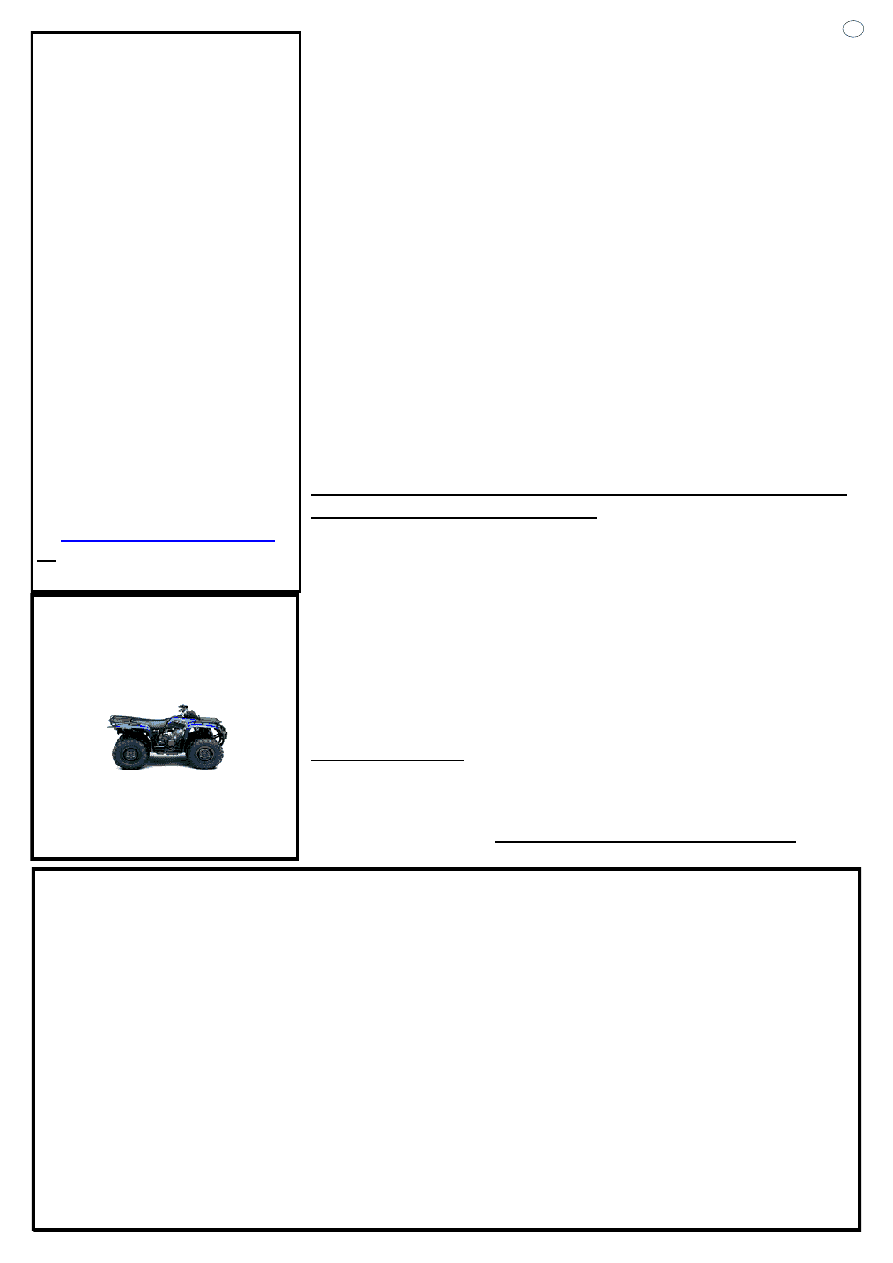 PLANNING A NEW KITCHEN? 
 CONTACT NOEL McDOWELL
WELLSFORD KITCHENS
Ph/Fax 094312888
KAIWAKA-Any time
  QUALITY CUSTOM MADE KITCHENS  
~Personal and Prompt Service~ 
~All Workmanship Guaranteed~ 
~Over 20 Years in the Trade~ 
~Free Design & Quote~ 
5 
KAIWAKA  MOTOR 
CYCLES LTD 
SALES SERVICE SPARES
FARM BIKE SPECIALIST
Phone 431 2127  
Kaiwaka-Mangawhai Rd 
Kaiwaka 
Kaiwaka War Memorial Hall. 
What's Happening ...
The Kaiwaka War Memorial Hall is now owned by the community, having been handed 
back to us by the Kaipara District Council this year, and with the KDC grant for refurbish-
ment (and more) being spent on maintenance and improvements it should be good for 
many years to come...  We will maintain it better then the KDC ever did! 
 
So what has happened to our Hall?
1. A completely new and bigger kitchen has been installed, including two new stoves and 
stainless steel benches, which is lockable so it can be hired out separately from hall hire. 
2. A "smoko corner" has been constructed at one end of the Supper Room to provide teas 
and coffees without needing to use the kitchen. 
3. New toilets off the hall foyer have been created for hall users only, separate from the 
public toilets. 
4. New lights installed in the hall. 
5. A fully-functioning fire alarm system installed. 
6. A monitored burglar alarm system installed. 
7. Replacement of exterior cladding and rotten framing, new aluminium windows, and new 
spouting all around. 
8. New roof over adjoining rooms added to make sure that leaks are a thing of the past. 
9. Painting is in full swing, with the colour scheme based on 1930's Art Deco style. 
10. A new sign for the building front is under construction. 
 
As owners of the building we now have to pay rates and insur-
ance, and they don't come cheap.
Some other plans we are working on and thinking about to 
generate income are:
a. Restarting the movies, bringing them into the new digital era and in high definition 
(HD), with a top-quality surround sound system to enjoy the experience. 
b. Starting a film club and have regular movie nights with dinner. 
c. Investing in some good quality comfy chairs, and selling some of the old ones. 
d. Creating storage space in the hall for chairs and tables so they are out of sight, with the 
North Tec carpentry course providing free labour. 
We are busy working to reinstate the hall as it was before... the centre of activities for the 
whole community to enjoy and to be used and looked after by all of us. 
We welcome other ideas.
The Hall Committee meets once a month.  To contact us, email  
kaiwaka.hall@gmail.com or phone me on 4312 234 
Ad Clarijs,  Kaiwaka War Memorial Hall Committee Chairman. 
 
For HALL AND/OR KITCHEN HIRE contact Wendy Howard 
on 4312 725 or email kaiwaka.hall.bookings@gmail.com
Bonjour, tous les mondes! 
Not a fully functioning person...with those 
niggles, aches and pains? You guessed it.  
 I can help!
Monsieur Masseur .... 
RELAXING  
MASSAGE
..... Juste pour 
vous" 
Here's feedback from a happy client 
"Pete's treatment works. He identified 
long standing injuries no one else 
could fix and relieved years of chronic 
pain, fatigue and headaches.  I have 
Pete to thank for getting me back to 
work. I am so much happier and more 
confident in myself.  I can thoroughly 
recommend him." 
 
Call for an appointment now!
Pete Worsfold 
4312 152  or   021 825970   
Or  Ph. "The Well of Health" 
For an appt. 09 4312 799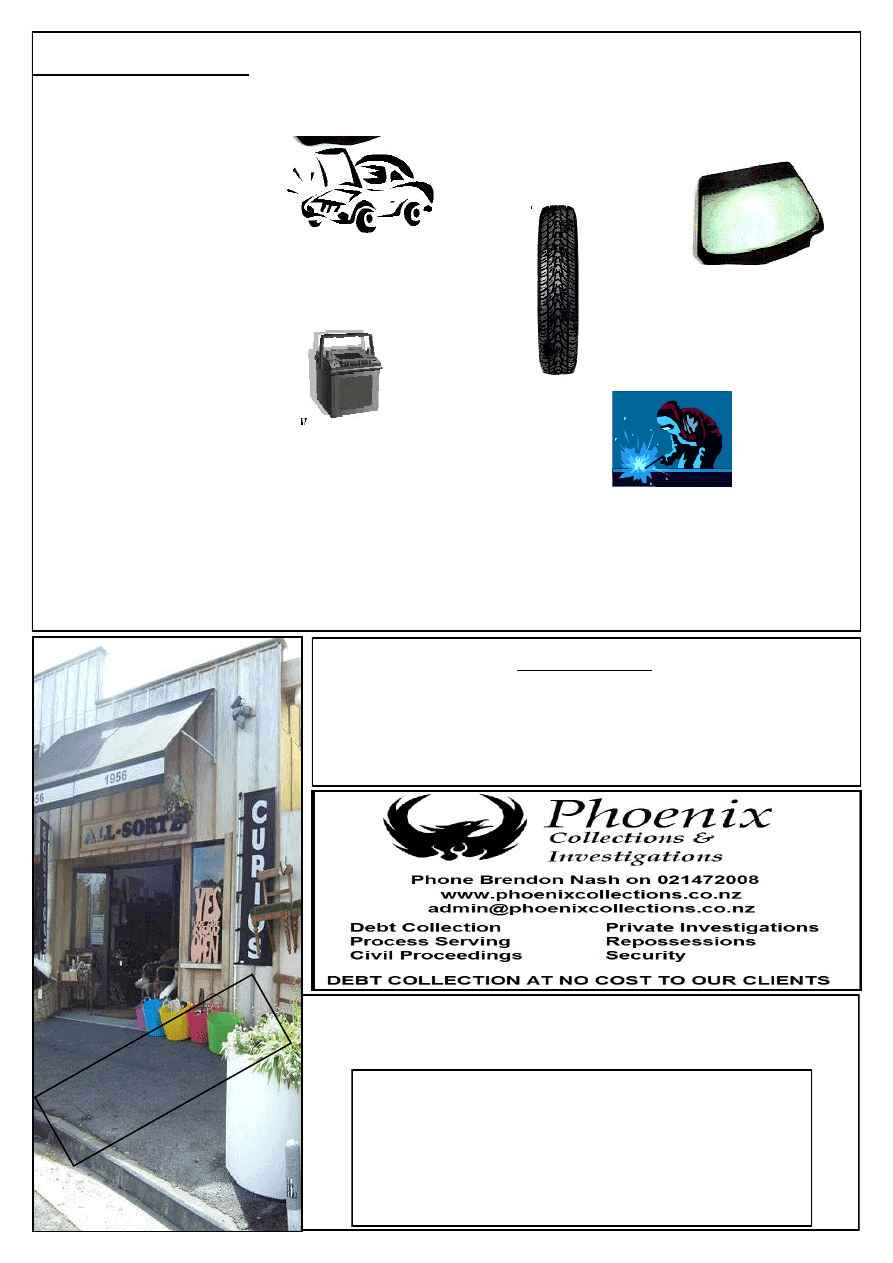 St John Lifelink
: 
For those of you who are living on your own, or if you have a condition that could require 
urgent assistance, call  
0800 50 23 23.  This is the number of the St John Lifelink.  Once you have one of these 
gadgets you can feel reassured that help will be immediately on the way should you feel 
the need to activate it.  This service operates 24 hours,  
7 days a week.  To find out more, give St John a call on the above number. 
 ALL-SORTZ COLLECTABLES
Shop 4, 1956 State Highway 1, Kaiwaka  Phone 09 4312701
Want it done? 
Bring it to          
Twinkle Tow 'n' Tyre 
*W.O.F. 
*Tyres 
*Windscreen replacement 
*Chip repairs 
*Bulk Oil 
*Batteries 
*Welding 
*Custom built trailers 
*Trailer hire 
Think you'll get a better deal in the city? 
Go on, ring us; it won't cost anything! 
1837 State Highway 1, Kaiwaka       Phone 431 2823 
WINTER HOURS 
Open Friday To Monday 
From 11.00am To 3.00pm 
Or by prior appointment 
Telephone 4312701 (Business Hours) 
Or 4229221 or 0274353535 (After Hours
)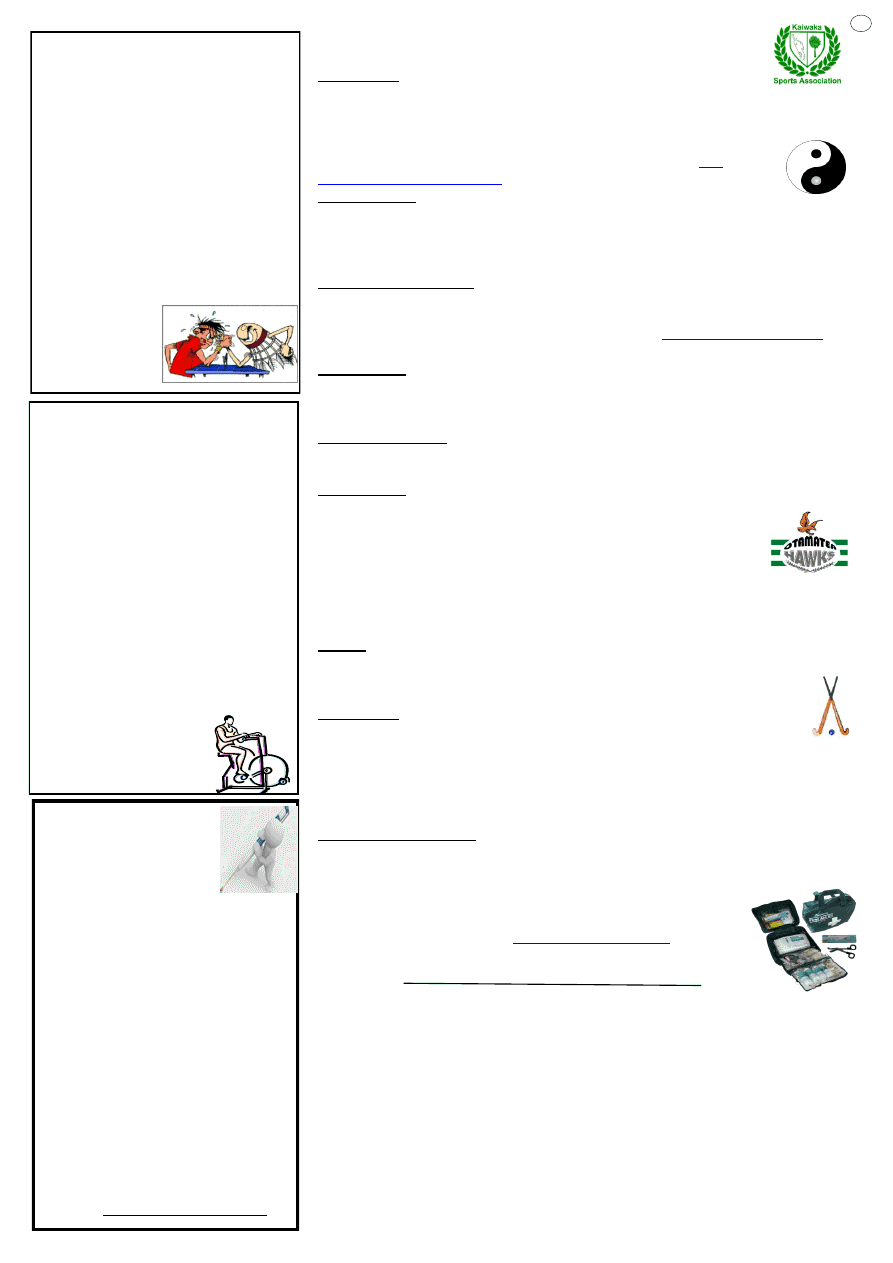 Topnotch  
Engraving 
Quality Engraving Service  
SPECIALISING IN:
www.tnengraving.com 
www.pettagsnewzealand.com 
Phone (09) 431 2174 
or  
Email: engraving@slingshot.co.nz
7 
KAIWAKA SPORTS ASSOCIATION 
"  ENGRAVING    
& SALES 
"  NAME     
BADGES 
"  SIGNAGE 
"  PET TAGS 
"  JEWELLERY 
"  TROPHIES & 
CUPS 
"  AWARDS & 
MEDALS 
"  GIFTWARE 
"  CLUB ORDERS 
or ONE OFFS 
Eastern United JMB - we 
had out first training run 
on ay we had a good turn-
out United JMB - we had 
out firs 
Eastern United JMB 
On  17
th
  May  we  were  to  play  Paparoa 
but had to cancel because of the storm 
that came through. 
This week we played Tomarata. All our 
teams lost but there is some good rugby 
being played.  
Midget  Jaques  Player  of the  Day  was 
Angus Anderson 
Under  9's    The  Coffee  Pot  Player  of 
the Day was Niah Quirk. 
Under 11's The Coffee Pot Player of   
the Day was  Rip Linehan                                                                         
Our next game will be Friday 31st May   
at Kaiwaka against Ruawai  Kick off at 
6.00pm. 
New  players  are  most  welcome  to  join 
our club. Trainings: Midgets and Under 
9's Tuesday 5.30pm. 
Under  11's  Tuesday  and  Thursday 
5.30pm. 
 Enquires  to  Jennie  9450502  or 
02102764171 
Martial Arts 
Did you know that we have various Martial Arts classes operating out of our gymnasi-
um? Otamatea Kempo provides a safe and fun learning environment where students of all 
ages can develop strength of body, strength of mind and strength of character. Classes are 
on Wednesdays from 3.15 – 6.30pm and also on Sunday mornings. For more 
information please phone Craig Bennetts on 4315 170 or email 
Whanau Hangi 
The Kaiwaka School Whanau Group will hold a hangi at the Sports Complex on Sunday 
9
th
 June, to thank some of the local community for the work they have put into the repairs 
on the school playground. Enquiries to Melissa Watts on 4312 239. 
 
Volunteer Coach Wanted 
For the Rodney/Otamatea Taniwha Shield Team. The Northland Primary Schools Rugby 
Tournament runs from 23
rd
 - 27
th
 July at ASB Stadium Kensington Park. Expressions of 
interest please contact Mirna Manuell on 021 544229 or 
kenandmirna@gmail.com. 
Junior Rugby 
It's great to see our young up-and-coming players learning rugby skills and having fun 
with their team-mates. The clubs next home games will be against Ruawai on Friday 31
st
at 6pm and against Paparoa on Friday 7
th
 June at 6pm.  Spectators welcome. 
Intermediate Rugby 
Both our IMB teams had good wins on Saturday – our U14's were victorious against 
Ruawai 39 – 0 and our U15's came out on top of Mid Western 24 – 5. Well done boys! 
Senior Rugby 
Our senior teams enjoyed two great wins at Kaiwaka on Saturday. Our reserves team beat 
Hikurangi 31 – 3 with our forwards working well and then our backs  
finished in style. The premiers team won 34 – 11. Hikurangi had a strong 
first half but then Otamatea pulled together with a good forward effort and  
finished well. The Otamatea Hawks next game will be against the Western  
Sharks at the Maungaturoto Country Club on Monday 3
rd
 June, reserves at 12.30pm and 
premiers at 2.15pm. (Note change of day due to Queen's Birthday weekend). 
 
Hockey 
We will host a Golden Oldies Hockey tournament at the Sports Complex on Sunday 7
th
July. Food stalls, bar open. Feel free to come along to watch the action! 
 
Motorhomes 
Did you know that we are now a registered POP (Park Over Property). This 
means motorhomes are welcome to park overnight at our grounds in return for 
a small donation payable at Jaques Four Square. The Sports Complex makes for an ideal 
stopover – just off SH1, yet quiet and secure nestled into native bush. Let your travelling 
friends know! 
 
First Aid Kit Fundraiser 
I am selling First Aid Kits as a fundraiser for the Kaiwaka Sports Association. With 77 
items in a large carry kit with transparent fold-out compartments this kit is great value for 
money at only $39 each. The KSA makes $12 from each kit sold. 
Please refer to the order form in this edition of the Bugle for more de-
tails. Order forms can also be found at the Sports Complex, at Jaques 
Four Square and on our website 
. Thank you 
for your support.  
Cheryl Anderson, Manager, KSA 
KAIWAKA FITNESS 
Hi Everyone, 
Thanks to those who came to the Open Day/
Wine and Cheese  night. It was good to see 
some  old  and  new  faces  around.  Welcome 
back to those who have renewed their mem-
berships or joined for the first time. We are 
lucky  to  have  such  a  good  gym  in  such  a 
small community with such cheap fees. 
Justin Walker won the free membership. 
Thanks  to  Mark  for  fixing  machines  and 
changing  light  bulbs  you  do  such  a  good 
job.  Don't  know  where  Kaiwaka  would  be 
without you.  
Hope  Roger  and  Peggy  have  a  good  trip 
away  and  look  forward  to  hearing    about 
their adventures when they get back. 
Hope  to  pick  up  some  new  pre  made  bar-
bells on Monday which will replace the old 
leaky ones. 
Take care, train hard, keep  
motivated, 
Jules  
KAIWAKA BADMINTON 
Kaiwaka badminton has been going for 
a few weeks now.  We desperately need 
a few more players as we are struggling 
to keep the club going.  Please come 
and join us for a fun hour or so; cost is 
minimal, only $3 a night or if you are 
really keen you can join for the season 
for $50, or bring along the family for 
only $80.  It's definitely a must if you 
need a bit of exercise without even no-
ticing you are burning those calories.  
See you there Tuesday night 7.30pm at 
the Sports Association Complex.  If you 
need any more in-
formation, ring 
Kaye 09 4312345 
nights.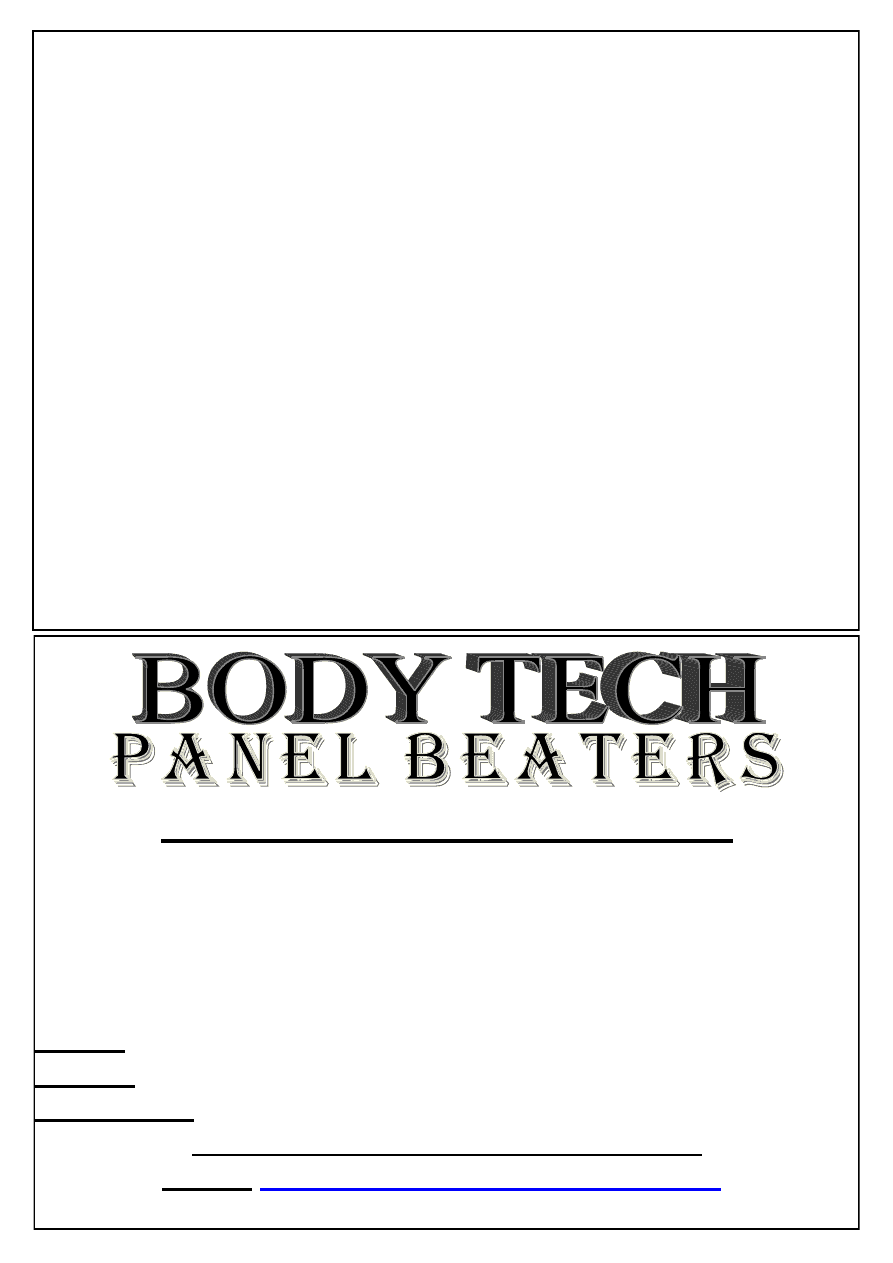 Dr A Macaulay D C 
Maungaturoto Chiropractic Clinic 
3 Gorge Road 
Maungaturoto 
HOURS 
Mon 9am -6pm 
Wednesday 9am-7.30pm 
Thursday 7am-6pm 
For Appointments  
Phone 09 4318019 
For all your body repair needs!! 
 
We do: 
 
Rust repairs 
 
Insurance work 
 
Anti-corrosion treatment  
Hours: 8am-5pm Monday-Friday  
Mobile: 021 118 0462 
After hours: 09 431 2384 
Phone: Craig or Call in for a free Quote 
e-mail: 
bodytech_panelbeaters@yahoo.com
We are located at 1837 SH1 Kaiwaka, behind Twinkle Tow ‗n' Tyre call in anytime for a free quote.  
 
Large and minor vehicle repairs 
 
Industrial vehicles 
 
Full Cut and polishes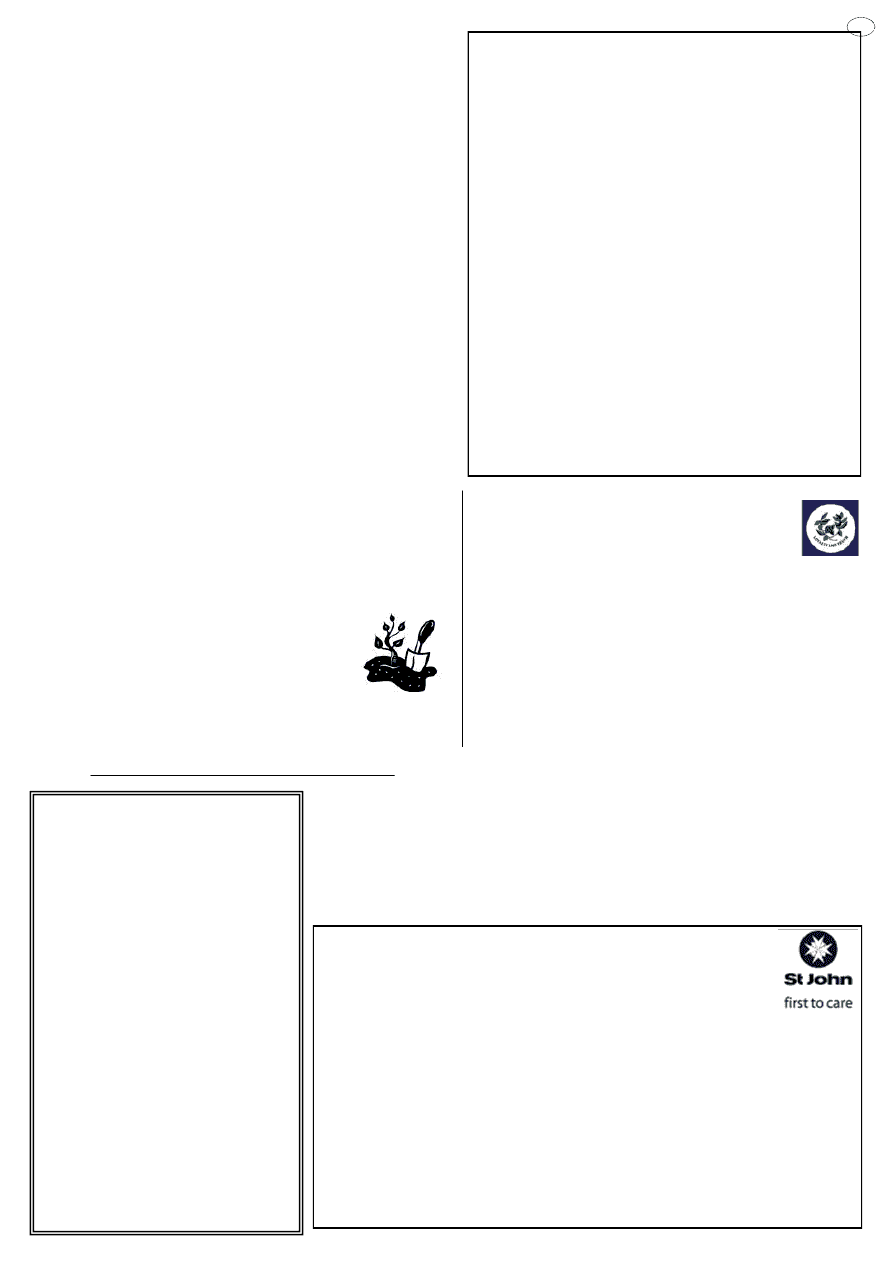 AMBER'S 
Q Cafe &  
Restaurant 
All day breakfast, 8am - 5.30pm.     
 Home made Pizza, take away or eat in from 8am to 
late. 
 Light lunches, 11.am - 5.30pm, 
Dinner Menu at 5.30pm to late 
 Toasted Sandwiches and Sandwiches made to order. 
All day, Pies, Chowder & Soups 
 Milkshakes, Kiwi Ice cream, Slushie Fruit drink, Tea, 
Coffee 
 Closed Mondays.....except Observed Holidays 
 Sunday to Thursday: 8am - 8pm 
 Friday: 8am - 8.30pm, Saturdays 8am- 9pm 
4315226 
Trevor & Amber 
41 Moir Street, Shop 5-6  
Mangawhai Village 
Next to Carters Building Supplies 
…..Continued from page 3   NZ Constitution     
Lively discussion continued over lunch. Twelve peo-
ple indicated that they would like to continue work-
ing together on the issues raised. 
One of the participants was Briar Bentley from Taku 
Manawa  Northland:  Taku  Manawa/My  Human 
Rights is an initiative of the Human Rights Commis-
sion  giving  community  people    in  the  regions 
knowledge, training and support so that they can be 
empowered  to  identify,  advocate  for,  and  resolve 
their  own  human  rights  issues  and  those  of  their 
community. Briar has initiated the development of a 
photographic display related to the Universal Decla-
ration of Human Rights she asked whether we would 
like  this  display  to  come  to  Kaiwaka.  The  display 
would  ideally  be  used  as  a  focal  point  for  groups 
from  local  organisations  and  schools  holding  work-
shops  on  Human  Rights.  Nine  people  indicated  that 
they would like this to happen and would be part of a 
group to explore this possibility. 
Anyone  interested  in  joining  either  of  these  groups 
can contact Helen Marsh hgmarsh@xtra.co.nz or 09 
4312582 
 9 
KAIWAKA GARDEN & FLORAL GROUP 
The AGM was held on the 9th May at Margaret Haverfields. 
Jean  welcomed  two  new  members  Meredy  Ballard  &  Jenny 
Wills. 
The  Birthday  girl  for  this  month  was  Petronella  Brom,  hope 
you had a happy day and will be back with us soon. 
Results of AGM 
President - Jean Paget 
Vice President- Rosemary Browne 
Secretary - Ann Dowson 
Treasurer - Dawn Be Hague. 
Results of yearly competitions 
Most points over the year 1st Lorraine Lusty, 2nd Jean Paget, 
3rd Ann Dowson 
Most Outstanding points - 1st L Lusty, 2nd J Paget and 3rd = 
Diane Alexander, Heather Small and Ann Dowson. 
Results of May competition 
Best Bloom -1st M Haverfield -Rose, 2nd A Dowson Hibiscus 
Bloom of the month - Chrysanthemum - 1st A Dowson 2nd M 
Haverfield 
Vege - Silverbeet 1st Rosemary Browne, 2nd Sharyn Mclean 
Spike - 1st A Dowson 2nd Betty Atkin-Cooke both had succu-
lent flowers 
Wild Card 1st R Browne 2nd A Dowson both had beans 
Arrangement for Mothers Day 1st Sue Hamilton-Wallace, 2nd 
Lorraine Lusty 
Best Overall Ann Dowson's Hibiscus. 
Raffle was won by Adrienne Osman 
June meeting to be at A & N Dowsons at 5 Dey Street Man-
gawhai Heads Phone 4315913 on 13th June . entries in before 
1-15 p.m. 
Bloom- Camellia 
Vege- any green vege 
Fruit- Apple. 
Arrangement - "Tussie Mussie" 
See  You  all  next  Month  new  members  Welcome  -  we  now 
have a waiting list when we get to 25. 
Enquiries Jean Pagent -P/N 4314767 
ST JOHN OP SHOP  
KAIWAKA PH: 4312650 (Shop) or 4312423 (Home) 
Shop Hours: Tues—Friday 10am—4pm 
Closed Sat., Sun., and Mondays during Winter. 
 
We are not taking any more TVs, computers, typewriters or any large elec-
trical pieces.  Please do NOT leave any of these things outside the shop.  If 
it's furniture I need to see it first before it's left outside the shop, when the 
shop is closed.  It makes things difficult if they are not saleable.  It's a big 
cost to us to dispose of so please stop using us as the DUMP!  I need to re-
peat this as our pleas fall on deaf ears.  If you won't buy it in terrible condi-
tion, don't expect others to.  That also includes other goods left that weren't 
saleable.  LOTS OF GOOD WINTER CLOTHES; COME BUY OR 
BROWSE.  
Milly 
...Continues from page 1.  OHS new Principal 
I grew up in Bristol, England and moved to Lon-
don to study.  I graduated from Brunel Universi-
ty and took up my first teaching job in a north 
London school.  
After three years learning the ropes I decided to travel.  
My plan was to stay in  New  Zealand  for  six  months  
but  it  didn't  take  me  long  to  fall  in  love  with New  
Zealand  and  all this  beautiful  country  has  to offer.   
After  three months working  on  the  Milford  Track  I  
started  a  job  at  Southern  Cross  Campus  in Mangere.  
I taught there for five years gaining experience as a Dean 
and Head of Physical  Education  and  Health.   In  2006  
I  moved  to  McAuley  High  School,  Otahuhu  as  Head  
of Physical  Education  and  Year  10  Dean.   After  a  
year  at  McAuley  I  was  appointed  as  the  Assistant 
Principal  in  charge  of  Behaviour  Management  and  
Pastoral  Care.    This  role  has  enabled  me  to  work within  an excellent Sen-
ior Management Team and gain the experience necessary to  move  into  this cru-
cial  role.   In  2011  I  completed  the  Aspiring  Principals'  Programme  which  
consolidated  my understanding  of  the  complex  role  of  Principal.  This  is  an  
exciting  opportunity  for  me  and  I'm  very much  looking  forward  to  becom-
ing  a  part  of  the  Maungaturoto  community  and  getting  to  know  the stu-
dents, staff and families at Otamatea High School.      Rachel Clothier-Simmonds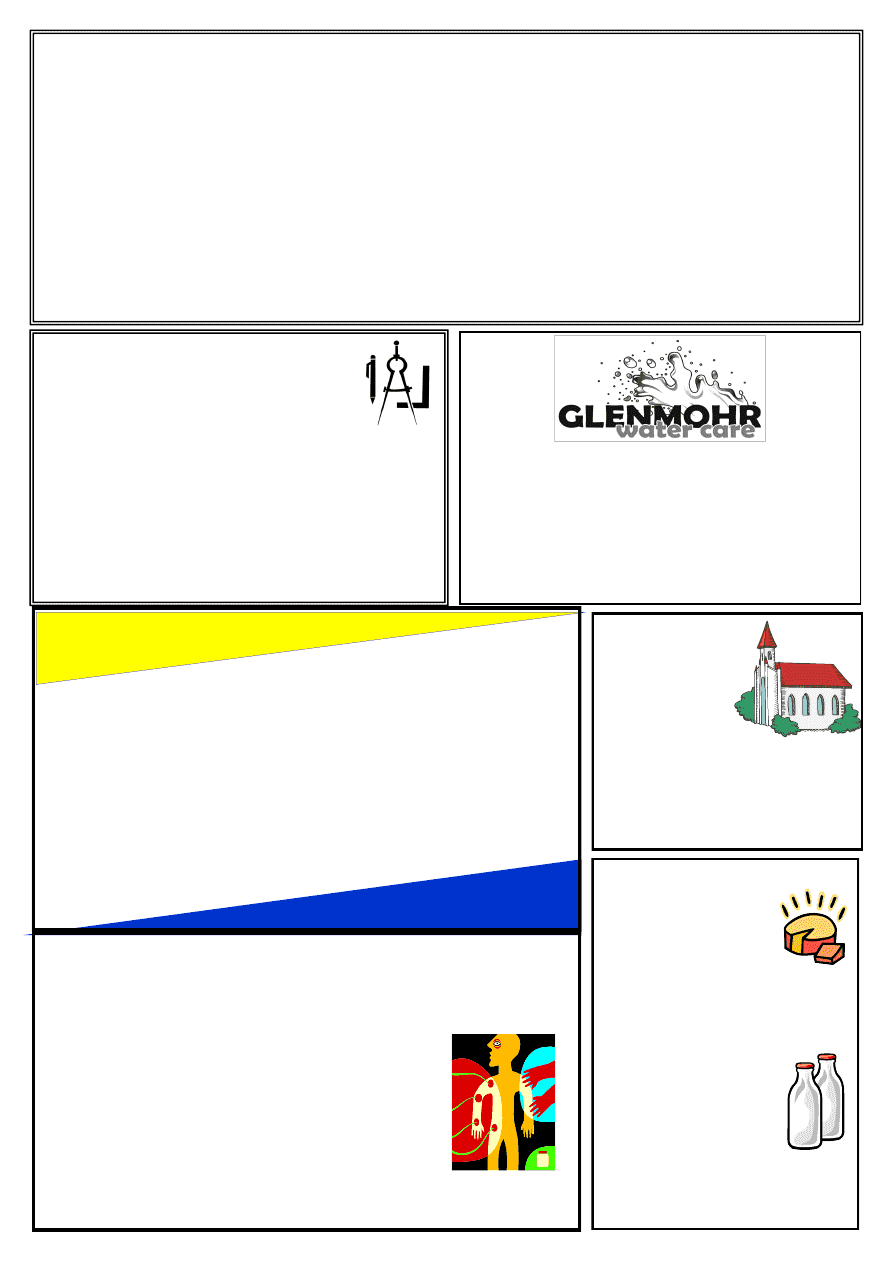 RANGANUI EARTHMOVERS 
 
16T Excavator   
(tilt, thumb & ROPS cab)   
Transport Trailer 
2 x 6 Wheeler Tip Trucks 
Suppliers of All Grades of Metal & Topsoil 
 
If you want a proper job done with an experienced operator ring 
Grant on    A/H 431-2131        Email  ranganui.dev@xtra.co.nz 
   Mob  021845-246 
Driveways, House Sites,  
Drainage Dams, 
Section Clearing,  
Tree Work,  Rock Retaining Walls,  
Quarry Work, 
Basically Anything That a Digger Can Do 
CONCRETE 
If it's concrete we do it 
Full Preparation & Pour by 
Experienced Local Team 
Phone Phil Keen Contractors  
027 659 2376 
design drafting 
service 
Retired builder and manufacturer with over 40 years  
experience in the building industry is offering a design 
drafting service  
for domestic housing, sleepouts and sheds.  
Plans formulated in consultation with clients, with 
working drawings completed and submitted to  
council for processing.  Extensive practical experience,  
able to identify & resolve problems. 
Please ring Mike Lean on 
09 431 2260  
or 
021 431 196 
ST PAUL'S  
SUNDAY  
SERVICES
First Sunday 9.30am, third Sunday 4pm  
Paparoa Anglican and Wellsford  Co-op Parishes 
StPauls Church: Kaiwaka-Mangawhai Rd.  
Contacts: M. Hargreaves 4312295, C. Bygrave 4312057  
1st Sun. (Anglican), 3rd Sun. (Co-op). 
Water Tank Cleaning 
" 
 Keep your water safe & clean   
 
Removal of sediment, silt etc 
 
Vacuum or full scrub 
 
Minimal water loss 
Phone Mark (09) 432 0655 or 0274 707607 
OWEN STEVENS 
Osteo Therapist
For careful adjustments to bones and joints 
Treatment for humans and their pets 
Clinics: Kate's Place, Kaiwaka: 
Last Friday of month 
Warkworth Showground:  
2
nd
 Thursday, monthly
For bookings:  9.00am-5.00pm 
Phone 09 4312661  
Or phone Owen  09 4317123   anytime 
 Hands On    
CHEESEMAKING  
WORKSHOPS  
are  On Again  
EVERY SATURDAY   
( 9am to appr.3 pm, incl. 
lunch)  
GOUDA (Hard Cheese) and Cam-
embert Style (soft cheese) 
Other dates by  
arrangement… 
Or....  if YOU supply the 
Milk ...I can make the 
Cheese for YOU. 
For More Info or Book-
ings  Contact: 
Ad ......(Founder of 
Kaiwaka Cheese Shop) on, 09-
4312234 or 021 2154495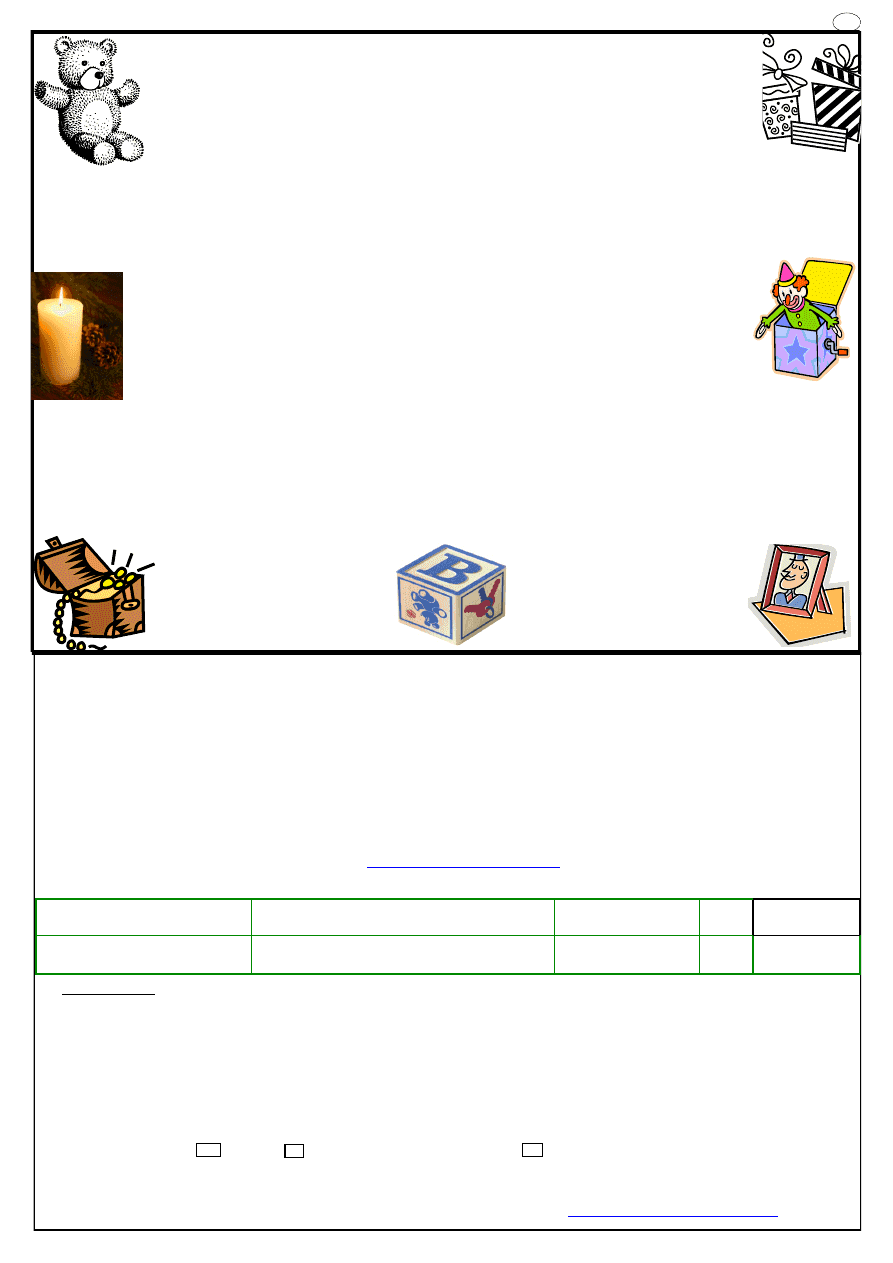 Celena's Gifts 
(
Mangawhai
) 
                       Has relocated to 
     1925 State Highway 1 
         KAIWAKA (next to Italian Bakery) 
    Ph: 09 4312741 
    We stock:- 
      Baby Gifts     Jewellery      Toys 
      Kitchenware    Toiletries      Photo Frames 
NZ Souvenirs    Candles     and much more! 
   
      
FIRST AID KIT FUNDRAISER
Fundraising for the Kaiwaka Sports Association
As part of our fundraising efforts, we are selling a quality first aid kit which you can purchase for $39. These first 
aid kits are excellent value for money and similar kits often retail for over $60.   This is a large carry kit with 
transparent fold-out compartments which contains 77 items and follows OSH and Consumer regulations. 
Everyone should have an updated first aid kit handy – good for the home, work, boat and car. First aid kits are a 
practical item that also make a great gift – Fathers Days, Christmas etc. 
To order please return this form with your payment by 21
st
 June. Delivery will be the following fortnight. Any 
enquiries to Cheryl Anderson on 4312 051 or 
Order Form 
Kit Contents 
Digital Thermometer, Instant Ice Pack, 2 x Emergency Blankets, 1 x CPR Resuscitation mask with valve, 1 x Eye Pad 
5.5cm x 7.5cm, 2 x Burns Dressings 20cm x 30cm, 2 x Conforming Bandage Rolls 6cm x 400cm, 2 x Conforming Band-
age Rolls 8cm x 400cm, 20 x Band Aid strips 7.5cm x 2cm, 2 x Triangular Bandages 90cm x 90cm x 127cm, Long adhe-
sive strip 6cm x 20cm, Adhesive Multi-pore Tape Roll 13mm x 5m, 3 x Butterfly Adhesive Plasters 7.4cm x 4.5cm, 2 x 
Knuckle Adhesive Plasters  7.5cm x  3.7cm,  4 x  Semi-permeable Dressings  6cm  x 7cm, 3 x Adhesive Island  Dressings 
6cm x 7cm, 2 x Adhesive Island Dressings 6cm x 10cm, Combined/Abdominal absorbent pad 23cm x 12.5cm, Scissors 
15cm, Tweezers (metal), 4 pairs large PVC safety gloves, 10 x safety pins, 4 x Soap wipes 20cm x 19cm, 4 x Saline 
Cleansing Wipes 20cm x 19cm, First Aid Guide.  
Payment options:          Cash         Cheque (payable to KSA)          Bank direct 060365002247200 (use refer-
ence first aid kit and your full name) 
Ways to return form:    * Post to Cheryl Anderson, 233 Baldrock Rd, RD2, Maungaturoto, 0587   
* Drop off in box at Jaques Four Square    * Scan and email to Cheryl at 
Name 
                Address 
Phone No. 
Qty  Total Price 
($39 each) 
  11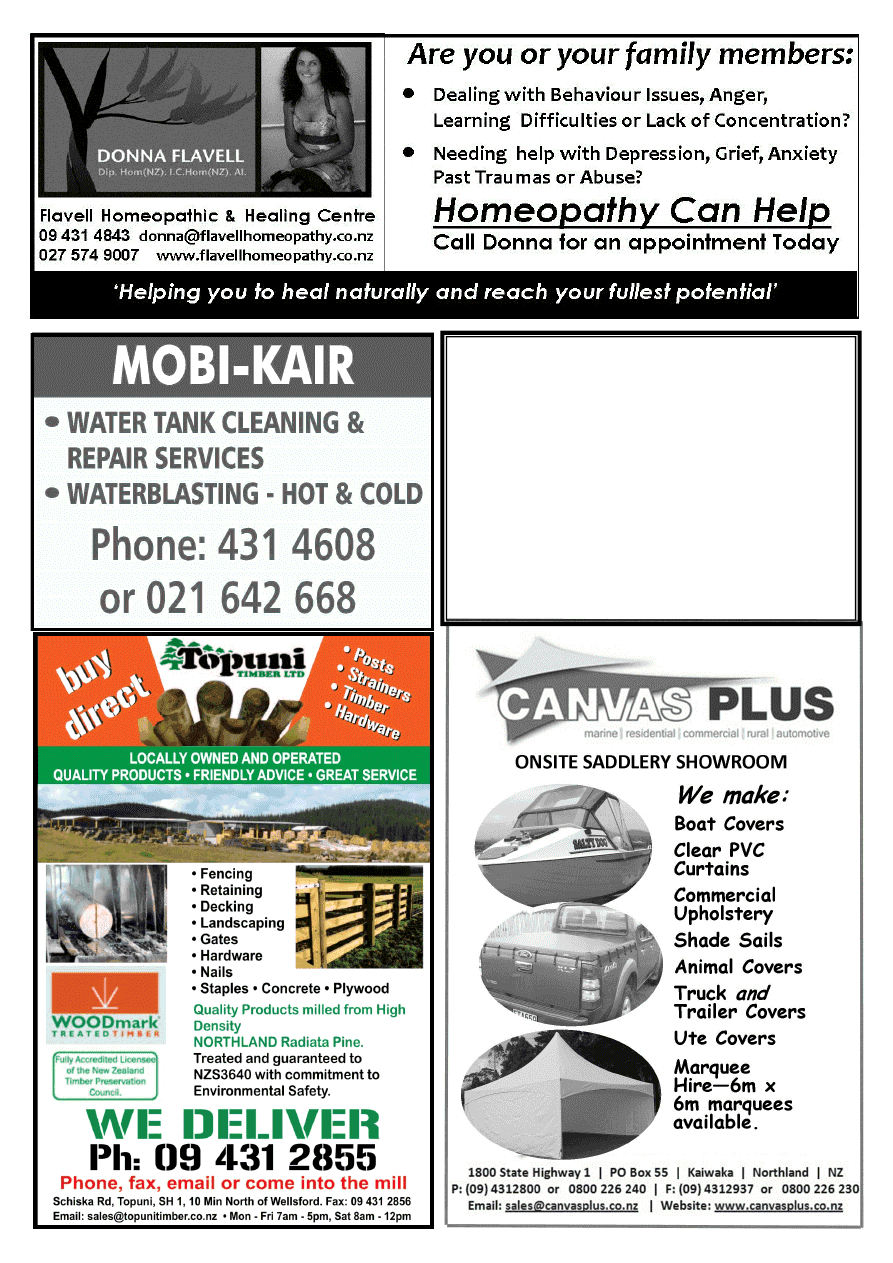 TILING 
Certified Waterproofing 
431 4533 or 021 86 33 33 
George 
MCN Property Solutionz  
Local references available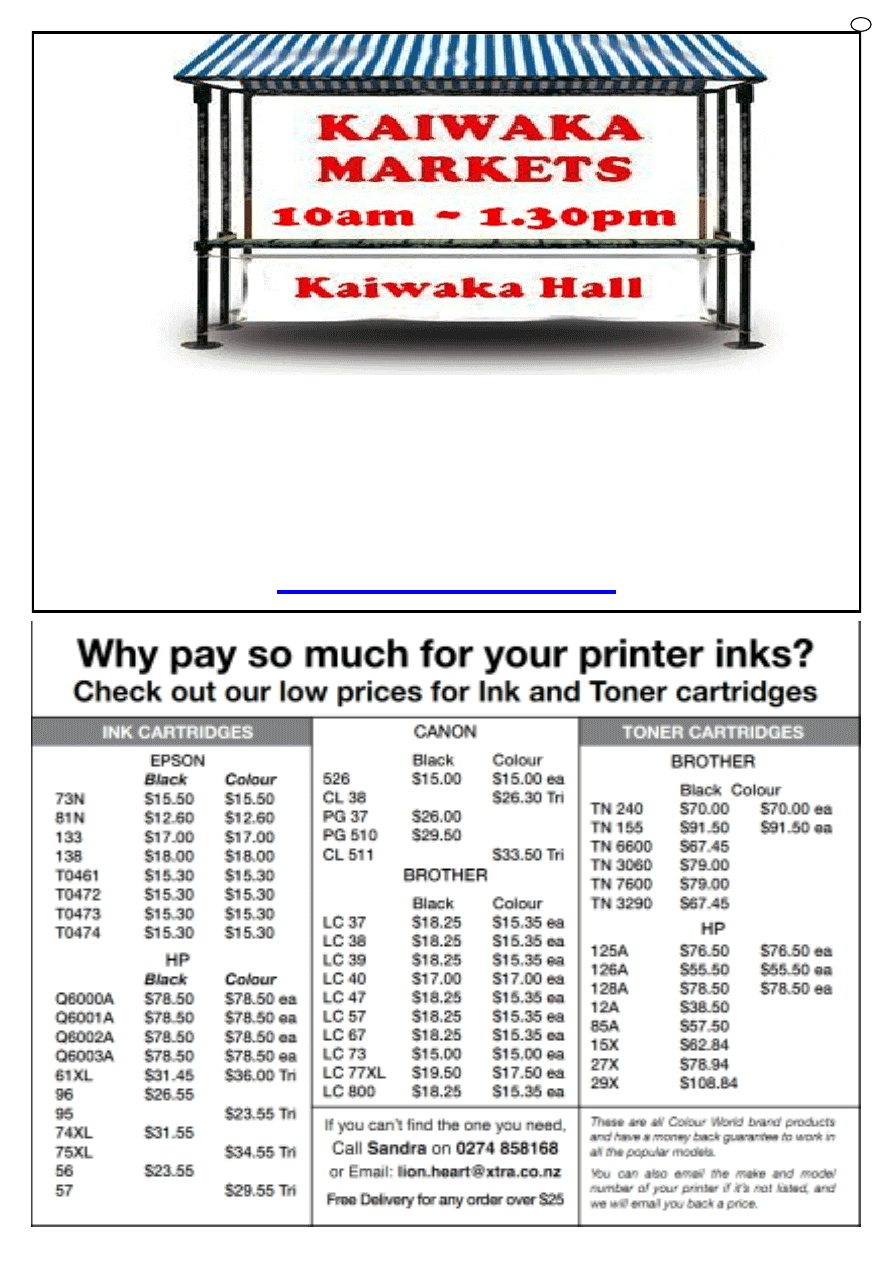 13 
Held every 2
nd
 Sunday of the month 
In the Kaiwaka War Memorial Hall 
Sunday 9 June  
Sunday 14 July
A variety of new & pre-loved goods 
Enquiries to: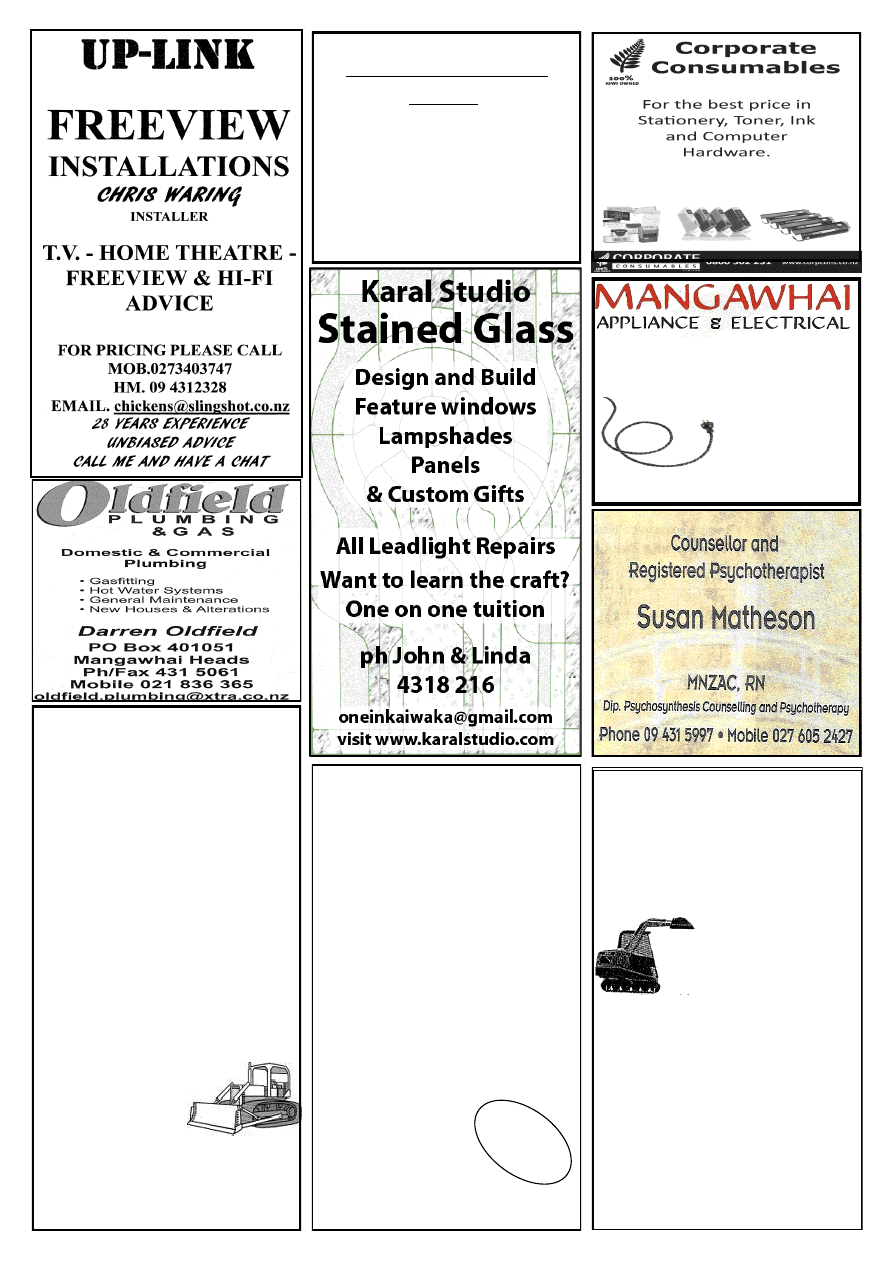 Landcare 
Services
Dave Hyndman  
     4312302 
   021 431238 
Trenching, Hole Boring, Land 
Levelling,  Driveways, 
Landscaping,  Post Peel,  
Pig Post, Lifestyle block 
mowing, etc....also Rotary 
Hoeing
For reliable and friendly 
service contact Dave 
Based ou
t  
Oner
iri Roa
d 
HODGETTS
CONTRACTING
Digger Work    

Driveways 

House Sites   

Dams 

Drains, etc
Also available for HIRE 

3 ton Vib Roller 

Heavy Duty Tow 

Waterblaster  

Lazer Level 
Phone Mark 
4312877 
027 447 8554
DEAN STEWART 
Registered Electrician 
021 280 4008 
09 4312911 
ATHOURISED FISHER AND PAYKEL SERVICE 
Coates  
Contracting 
 
D41 Bulldozer with 6 
way blade, bush rigged 
with winch 
 
For all tree work 
 
General bulldozing and  
  stick raking. 
 
120hp Tractor for 
ground cultivation,  
 
tip trailer work. 
 
Fencing
All enquiries phone  
Brett Coates  
094318720 or  mob 
021431872
Community Services 
Officer: 
For all Community Services Forms 
see Milly at the Kaiwaka St John Op 
Shop. Phone 4312650 
MORE MEMBERS REQUIRED 
FOR THE KAIWAKA STATION
. 
Phone Andie or Gavin on 
0800 502 251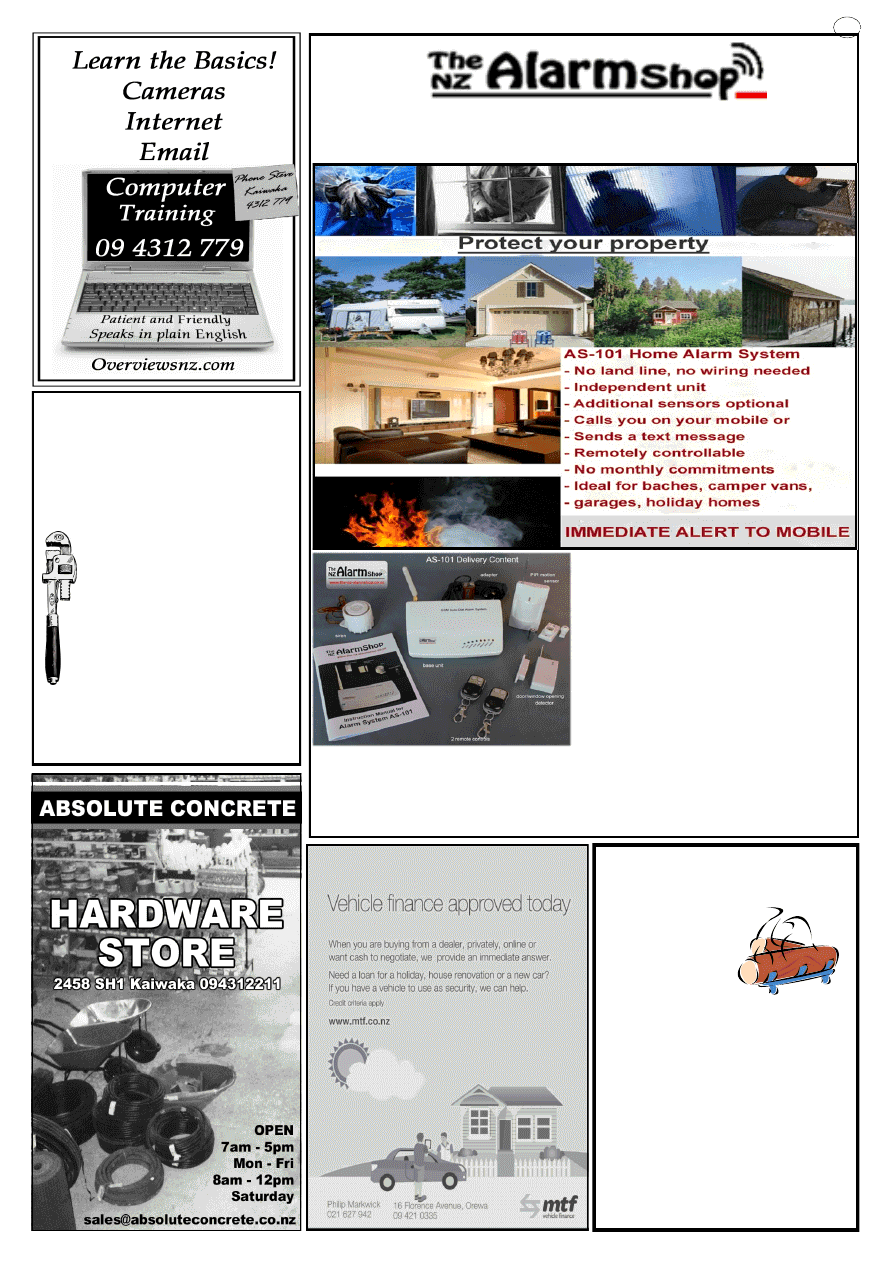 BARRY CURTIS  
PLUMBING LTD 
REGISTERED CRAFTSMAN 
PLUMBER 
Phone 4315572      
027 257 9884 
     25 years experience 
  
  
       Friendly reliable service 
  
All plumbing and  
maintenance 
       Alterations and new housing 
       New wood fire installation 
       Spouting 
       Competitive rates  
 PROMPT EFFICIENT  SERVICE  
15 
www.the-nz-alarmshop.co.nz
AFFORDABLE DIY HOME ALARM SYSTEM 
In the event of an alarm situation, the sys-
tem alerts you by sending a text message 
to your mobile phone and/or one of 5 ded-
icated contact phone numbers.  
To check, you can "listen-in" into the room 
by calling the system and so find out, 
what is going on.  
If you personally inform the police about a 
burglary in progress, it is MUCH MORE 
EFFICIENT than the siren going off on its 
own and nobody reacts. Easy to handle 
 
by everybody. 
You get all this for $249     
For more information or other security products call Jorg or Barbara 09-4315905 
or check our web site www.the-nz-alarmshop.co.nz
FIREWOOD 
FOR 
SALE 
Simply 
the best dry, 
seasoned totara
$90
 CUBIC METRE 
DELIVERED
Phone Lyn 0220708674 
Or Ray 0212274420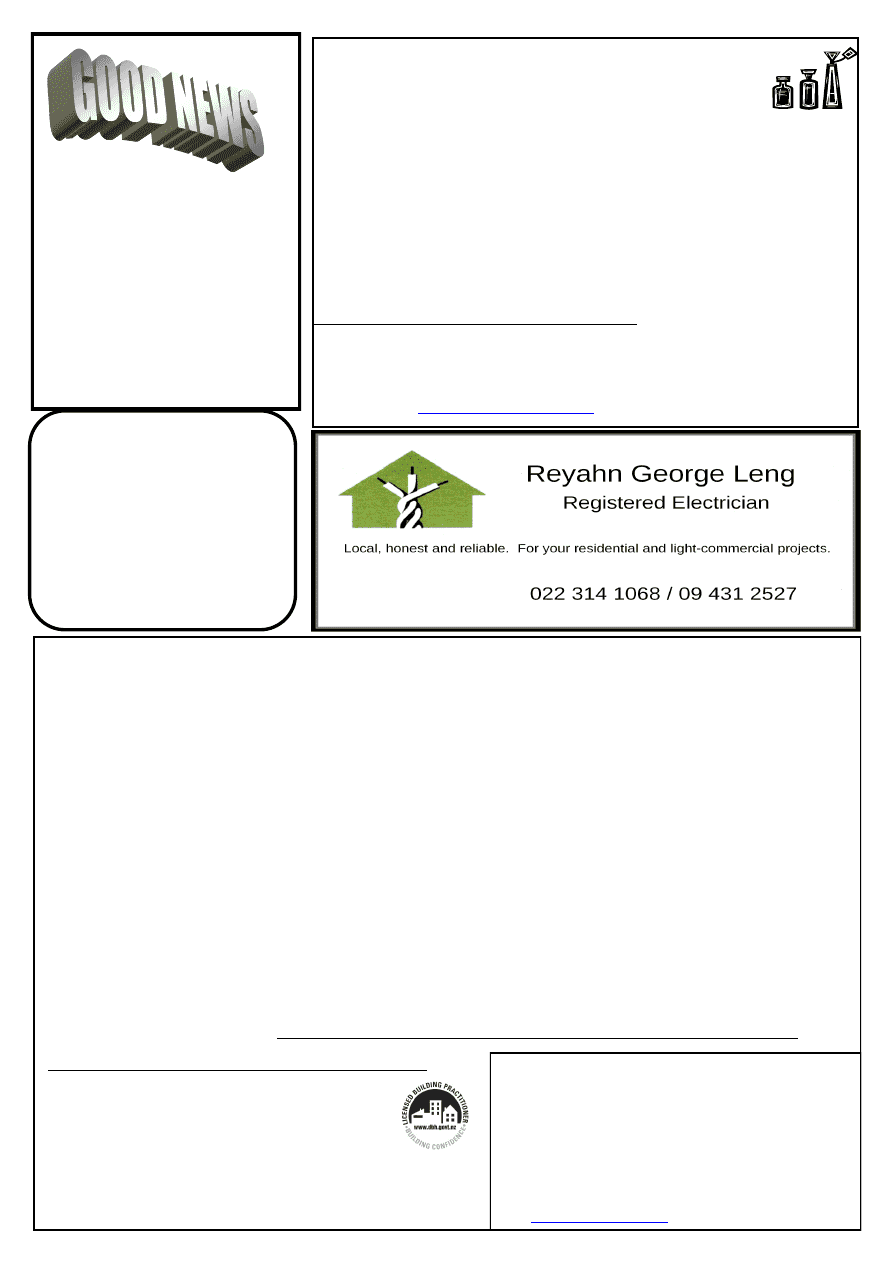 THERE'S 
 Your COMMUNITY 
CHURCH 
Each Sunday  
10am:  Lively Family  
 
    Programme
Everyone warmly welcome.
Ph: Pastor John Dekker     
09 4318203 
@ the  
Kaiwaka 
Family Church 
ARCHITECTURAL BUILDING PLANS AND DESIGNS 
20% Reduced Cost - design and planning. 
If you are thinking of building, then you need to make use of cost savings in architectural design as well as having a good and well experienced 
designer. This applies if you are considering a new home, any alterations or any building additions/farm buildings, sheds, alterations, whatsoev-
er. There are many things that are frustrating if you are not totally familiar with what all details are required by Councils -especially with 
new regulations in force to ensure everything runs smoothly - e.g. Resource and Building Consents, planning restraints, new building 
materials ,applying for building permits, dealing with building contractors to name a few -you need a capable,  
experienced and professional designer with a clear knowledge of all the processes. 
WE CAN HELP YOU CLARIFY ALL OF THESE ITEMS  AND MAKE LIFE RUN MORE SMOOTHLY.  
Brian of Wright Design has been helping and organising all these facets of design and building for over 40 years. 
With needs of family changing and the economy - building requirements constantly being reorganized and made more complex, it's very im-
portant to obtain professional advice for any building project - no matter what size. 
Brian advises on design, materials, permit applications, builders and subcontractors for any project - no matter how small or large 
ALL THIS AT A REDUCED COST so YOUR DOLLAR GOES FURTHER  
Wright Design offers free visits, consultations and all the advice you need on planning. Design, building, contractors, council  
permit applications, guaranteed permit plan acceptance. 
QUALIFICATIONS 
Brian is a qualified designer (NZCAD) with over 40 years of varied experience in all types of building and is a registered and Licensed Building 
Practitioner in Design - L.B.P. 117345 
He ensures you will achieve the best from your budget with recommended excellent local contractors ready to competitively price and 
build your personal project quickly and efficiently. 
EXPERIENCE 
Brian's practical building and 40+ years of design experience means he can give you excellent advice and all the guidance needed for all 
your building needs, 
FEES: To help you attain your project Brian has reduced his costs by 20%, giving you extra funds for the rest of your project. 
ENGINEER: Brian can arrange engineering for a reasonable cost. 
THIS IS AN ABSOLUTELY GENUINE FEE REDUCTION!! 
Qualified and inexpensive designer – N.Z.CAD., LBP 
117345 
Guaranteed design and working drawings 
Free site visit to your home or property 
Great service 
Obtain a free quote with 20% Discount. 
PROJECTS 
Additions, alterations, basements, new houses, motels, bed and breakfast 
commercial buildings and shop fit outs are a few projects he has been  
involved with. 
WHAT TO DO FROM NOW 
Call Brian   
Arrange a visit 
Discuss your needs 
Obtain great advice.  
Obtain a free quotation - with a true 20% discount 
WRIGHT DESIGN 
Brian's office is at: 72 SPINDLER ROAD, R.D.2 WELLSFORD  
(Off Wayby Valley Road.) Call in for a chat and a coffee, or he will call 
on you at your home if preferred. 
WRIGHT DESIGN: Office 09-423-8092 
Mobile 021 276 7389 
Email: 
T.W.WRIGHT 
WATER PUMPS  
SALES & SERVICE
DEEP WELL & SUBMERSIBLE REPAIRS 
203 WHAKAPIRAU RD, WELLSFORD 
PHONE 09 4238235   
MOBILE 021 976 545 
AVON
  AVON  
AVON
AVON
AVON 
AVON
Hi Everyone, 
Brochure 12 is now available with orders due to me by 14th June 
and delivery approximately 24th June. 
Anew  AF-33  Pro  Line  Corrector  Treatment.  $65.00  with  FREE  Gift  of  Beauty 
Bag, Moroccan Argan Oil and Clinical Eye Lift Pro valued at $103.97. This prod-
uct has been selling fast everywhere. 
Mid Year Sale from page 14 to 35. 
Fragrance Specials from $15.00 to $59.99 for sets.  
Anew Skin Care Range - buy a Serum or Day or Night Cream or Emulsion or Eye 
Cream and receive a Regime Kit FREE valued at $116.96. 
Make up Deals buy 1 and buy a second for half price. 
Why not hold an Avon Party. I will supply all the paperwork and gifts for every-
one,  all  you  need  do  is  choose  a  Theme  and  a  date.  Make-Up,  Skin  Care,  Fra-
grance, Bath & Body, Jewellery or Just do your nails. 
PINK  RIBBON  BREAST  CANCER  STALL. I will be at Jaques Four Square 
on  Friday  31st  May  at  12.30pm-3.30pm.  Pink  Ribbon  Bears,  Pins,  Pencils  and 
Pens  $3.99  each  and  Mugs  $1.99  each.  All  proceeds  go  to  the  New  Zealand 
Breast Cancer Foundation. Also enter into the FREE Draw for a Gift Basket. 
For more information or samples Contact Gale Matheson on 094314827 
0274149576 or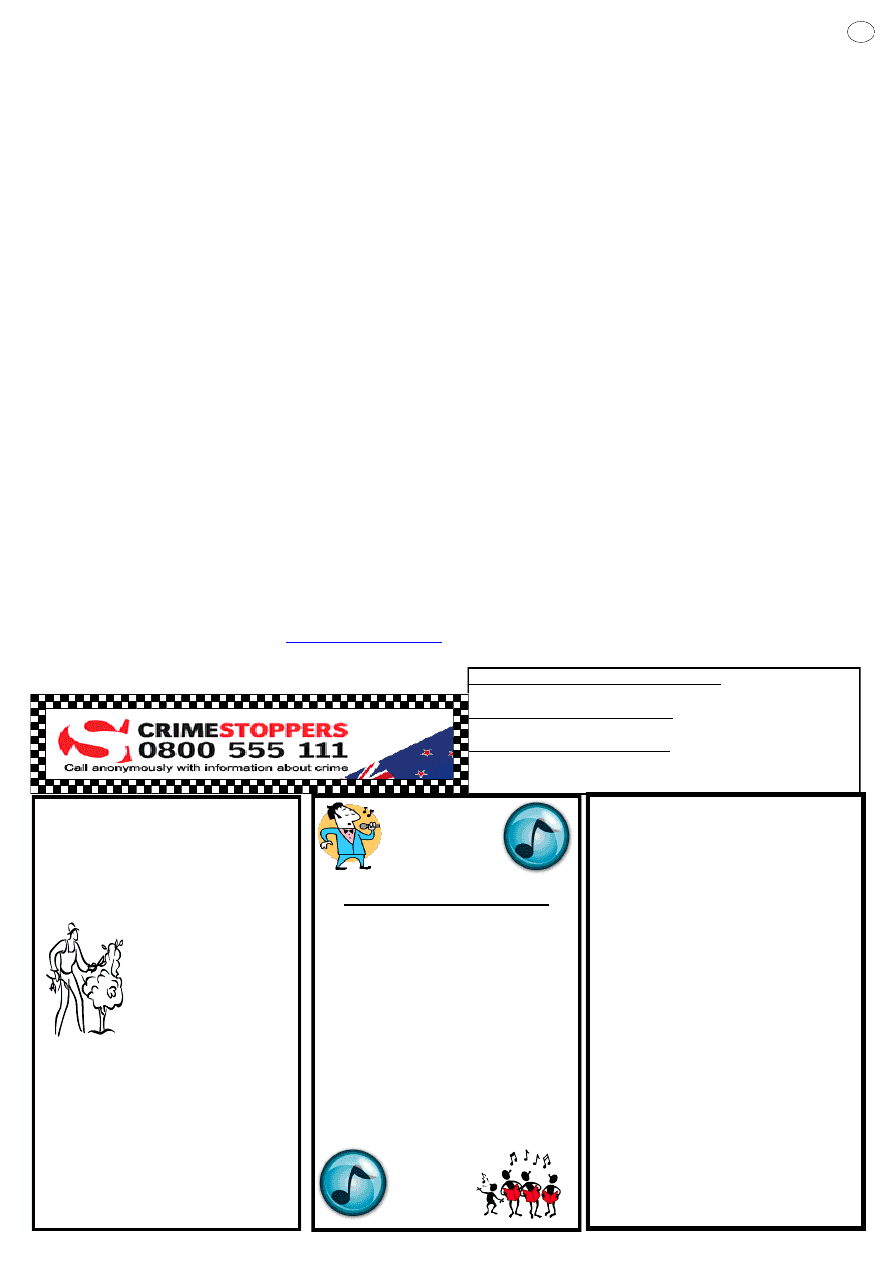 Kaiwaka Bugle Advertisements 2013: 
Classified $2; 1/8 page $5; 1/4 page $10; 1/2 page $20;  
bugleaccounts@kaiwaka.co.nz 
Payments can be online, posted or left at Jaques Store. 
kaiwakabugle@kaiwaka.co.nz  for queries or copy. 
The  Kaiwaka  Bugle  is  a  community  newspaper  run  by 
volunteers. Views expressed are not always our own. 
Willow Bend
HORSE  
HOTEL 
"   
Total Horse Care 
" 
Agistment 
" 
Riding Lessons 
" 
Arena Hire (60x40) 
" 
Young Horse Starting 
" 
Re-training/Exercising 
" 
Hoof Trimming 
" 
Problem Solving
Phone Sue 09 431 2817 
or 021 623 776 
Or email sue.gray@xtra.co.nz 
OUT THERE 
GARDENS AND LAWNS 
Lawn Mowing – Any Size 
Section Clearing  
Hedge Trimming  
Spraying  
Planting 
Pruning   
Gutters Cleaned 
Chainsaw Work 
Regular Services 
General Maintenance 
Garden Waste Removal 
Free Quotes 
Get The Job Done! 
Servicing Kaiwaka/Mangawhai 
Contact Phil Jones 
027 243 5503  
431 2196  
Email: outthere09@gmail.com 
PROVERBS: 
22:6 NKJV 'Train up a child in the 
way he should go'...
What follows is from Word For To-
day: 
A mathematics teacher, who agreed to babysit while her 
friend went shopping, left her this note: "Dried tears 11 
times...tied  shoelaces  15  times...blew  up  balloons,  five 
per  child...warned  children  not  to  cross  the  street  26 
times...children insisted on crossing the street 26 times.  
Number  of  Saturdays  I'll  volunteer  to  do  this  again—
zero!"  The following Beatitudes for Parents were written 
nearly  50  years  ago  by  Marion  E.  Kinneman  when  her 
daughters  were  raising  her  six  grandsons.    They're  still 
spot  on!  "  Blessed  are  those  who  make  peace  with 
spilled milk and mud, for of such is the kingdom of child-
hood.  Blessed is the parent who engages not in the com-
parison of his child with others, for precious unto each is 
the  rhythm  of  his  own  growth.    Blessed  are  those  who 
have  learned  to  laugh,  for  it's  the  music  of  a  child's 
world.  Blessed and mature are those who without anger 
can say "No", for comforting to a child is the security of 
firm  decisions.    Blessed  is  the  gift  of  consistency,  for  it 
brings heart's– ease in childhood.  Blessed are they who 
accept  the  awkwardness  of  growth,  for  they  are  aware 
of the choice between marred furnishings and damaged 
personalities.  Blessed are the teachable, for knowledge 
brings  understanding  and  understanding  brings  love.  
Blessed are the men and women, who in the midst of the 
unpromising  mundane,  give  love,  for  they  bestow  the 
greatest of all gifts to each other, to their children, and, 
in an ever-widening circle, to their fellowmen."  One suc-
cessful  entrepreneur  said,  "I  may  be  a  self-made    man, 
but the blueprints came from my mum and dad." 
Bottom line: Children learn from their parents. What are 
you teaching yours? 
Singing Lessons 
Individual sessions 
All styles of music  
All voice types 
Reasonable rates 
Phone  
Maura Flower 
021 164 
8318 
 17 
KAIWAKA LIBRARY 
There is now a great new range of books on our Dargaville shelves for 
you to select from - come on in and take a look!  We will have these 
books until early December.  Many thanks to Graham, Elizabeth, Sue, 
Vera and Vicky for all your help on the day of the swap, your efforts 
are  greatly  appreciated.  That's  the  end  of  book  swaps  for  now  -  the 
next one is not until October when we swap out the Large Print and 
Audio books again.  Time now to get in and see what's there and en-
joy them. 
Elizabeth has been listening to  Shifting  Sands by Anthea  Fraser, a 
Playaway audio book. Anna's family hope that a South African safari 
holiday will help her to get over her beloved husband's death. No one 
is  more  surprised  than  Anna  herself  when  she  finds  herself  strongly 
attracted  to  a  fellow  traveller,  Lewis  Masters,  and  despite  her  initial 
resistance, she is soon drawn into a new relationship. But back home, 
Anna's  journalist  son  Jonathon  is  being  repeatedly  contacted  by  a 
young woman asking for his help, even though she's too frightened to 
say  what is  worrying  her... Elizabeth says this is a  good listen, easy 
voice  to hear, well  worth the 8 hours and 30 minutes to get  through 
this  book,  and  she  recommends  it.  This  book  is  on  the  Audio  Book 
shelves until early October. 
I've been reading A Traitor to Memory by Elizabeth George. Gideon 
Davies is a world-class violinist, who froze on stage at the beginning 
of a  performance and has since struggled to remember details of his 
life and has no desire/ability to pick up the instrument he has played 
since he was very young and return to his life of music. How does this 
connect to a woman being run over, repeatedly, on a London street in 
the middle of a rain-soaked night? What is the connection between the 
woman and the man who discovered her body lying on the road, part-
ly under another car - why was she going to visit him? As always, this 
is a great read involving the team headed by Inspector Lynley. This is 
the  11th  book  in  the  Inspector  Lynley  series,  though  I  haven't  read 
them in order. I don't think it's necessary to read these books in order, 
they  stand  alone  well.  This  book  is  in  two  parts  on  the  Large  Print 
shelves in the  library  -  make  sure  you get  both parts, as it is simply 
chopped into two because of the size. 
See you in the library! 
Wendy Howard, Librarian   
Kaiwaka Library, cnr State Highway 1 and Kaiwaka Mangawhai Road. PO 
Box 89, Kaiwaka 0542. Phone 4312 539. Open Wed-Sat 10am-2pm, Mon 
4-6pm. Membership is available to all residents in the Kaiwaka area.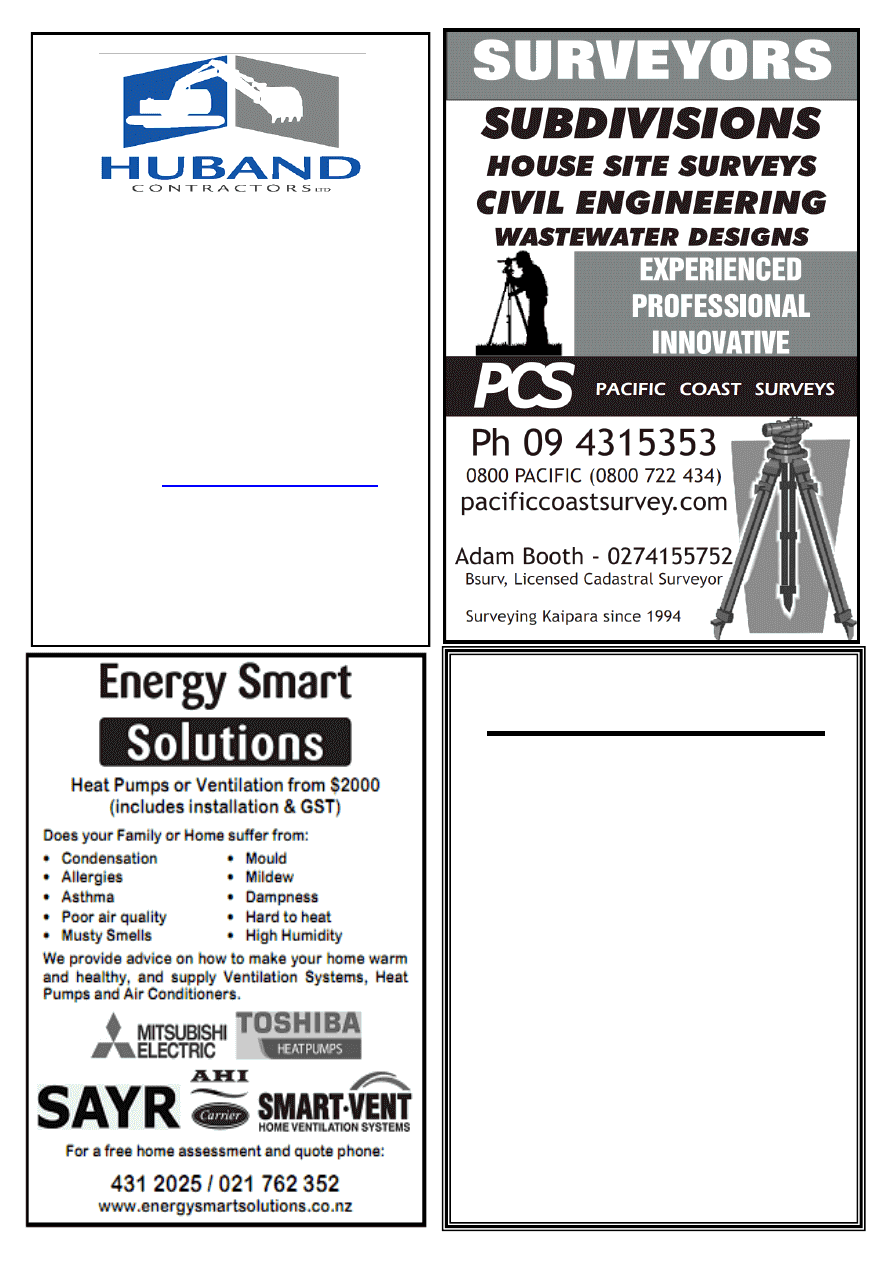 STOCKFOOD
GREAT RANGE FOR ALL YOUR LIVESTOCK  
AT GREAT PRICES 
 ALSO CHECK OUR 
DOG BISCUITS 
20 KG FOR $58.90 
LPG REFILLS 9KG 
STILL ONLY $31.50
MANGAWHAI SERVICE 
STATION 
(09) 431 4242 
44 MOIR STREET IN THE VILLAGE 
*   R O A D I N G   *   E A R T H W O R K S  
*    
*   D R A I N A G E   *   S I T E W O R K S   *  
For any further enquiries, contact 
Shaun on: 
Cell: 021 222 0272 
Home: 09 4318339 
Shaun Huband:  Registered  
Drainlayer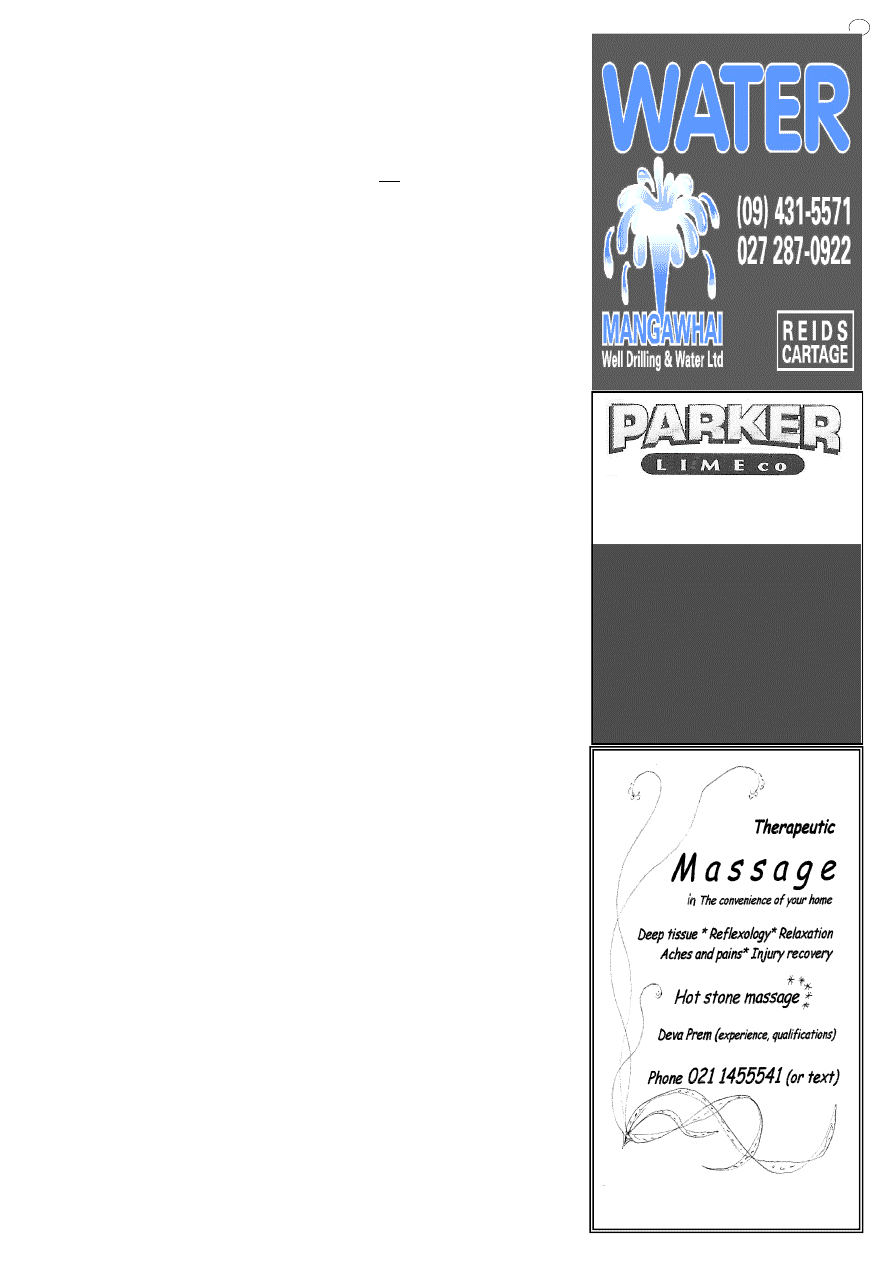 Landscape Supplies 
Bulk Cartage 
4312407 
Mob: 021 453 252  
Fax: 4312939 
 scott.parker@parkerlime.co.nz 
Gibbons Road,  
Kaiwaka 
www.mangawhaimassage.co.nz 
19 
Letters to the Editor
….
NEW BATTLE AHEAD FOR KAIWAKA 
Did you know that we could be split in two – some of us tied to Mangawhai and 
the rest of us to Kaipara; unless we fight for our community?   By the time you 
have read the next two issues of The Bugle, about mid to late June, the fight will 
begin.    If  your  eyes  glaze  over  at  the  words  ―Local  Bodies‖  or  ―Council‖  then 
wash ‗em out!  We need to dig into a short explanation here. Suggest you read this 
in small bites to make it easier to understand!  
The  Local  Government  Commission  (LGC)  does  not  refer  to  the  Kaipara's  ap-
pointed Commissioners.  It ―is an independent body tasked with making decisions 
on  local  authority  electoral  matters  and  all  applications  relating  to  changes  to 
existing  boundaries,  functions  and  areas  of  local  authorities. Its  members  are 
appointed by the Minister of Local Government."  (Bold words for emphasis on-
ly.) 
And  what  do  you  know  about  the  Northland  Regional  Council  other  than  the 
charge  which  appears  on  your  rates  account?    Its  website  states:  ―What  we  do: 
Northland Regional Council is one of Northland's primary environmental guardi-
ans and aims to protect Northland's land, water, coast and air while still allowing 
for sustainable development. We are also responsible for promoting the region's 
economic, social and cultural wellbeing.‖ 
Now to a précis of the ‖meat‖: Northland now (the status quo) is a single Unitary 
Authority  (UA)  with  Regional  Governance  (by  NRC)  District  Governance  (by 
FNDC,  Whangarei  DC  and  KDC)  and  the  FNDC  also  has  two  Community 
Boards.    Got  that  so  far?    (If  not,  it  might  help  if  you  draw  it  on  paper  like  a 
‗family tree', with NRC at the top.) 
OK; in December last year FNDC lodged an application (with the LGC) to assume 
the powers of the NRC in relation to the Far North – that is, to become a ―Unitary 
Authority‖ in its own area. In January this year, the LGC declared that its decision 
would affect WDC and KDC as well.  So, in March the application was ‗publicly 
notified'  and  alternatives  called  for  –  the  deadline  was  April.    WDC  and  NRC 
lodged alternatives – KDC, unknown (couldn't find anything on its website; not to 
say it wasn't there, just couldn't find it). 
Local Government options appear to be: 
1 
NRC and 3 Districts (Status quo) 
2 
NRC and two Districts  
3 
NRC and one District (whole of Northland) 
4 
3 Unitary – FN, W and K 
5 
2 Unitary – FN, W/K combined (WDC alternative proposal) 
6 
1 Unitary – 7 local boards (NRC alternative proposal) 
NRC has held a series of community meetings  - Kaiwaka's was in the Hall on 15 
May  attended  by  NRC  CEO  Malcolm  Nicolson;  NRC  Chairman  Craig  Brown; 
KDC  elected  representative  Graham  Ramsay;  and  NRC  assistant  Fleur.    ‗The 
Community' comprised four Kaiwaka residents and two from Te Hana/Wellsford.   
The NRC alternative proposal –―Local  Boards  supported  by  a  single  Council 
(UA)  for  Northland‖  appears  to  be  good  option  which  would  work  well  for 
Northland's  diverse communities.  The  local  boards would have  their own local 
elected  councillors.    What  we  didn't  like  was  the  boundary  lines  for  the  local 
boards.  If we become part of Coastal South the western boundary with Kaipara 
follows a  straight line southwest from  the  Brynderwyn  intersection  with  SH1  to 
approximately the Ranganui rail bridge, then runs along the west side of the rail-
way line to Topuni.  This puts the whole of the Oneriri peninsula in Kaipara not in 
Coastal  South,  effectively  cutting  Kaiwaka  in  half.    One  suggestion  at  the  Kai-
waka meeting was that in our case the boundary would be better to follow the wa-
ter catchment area – meaning the line should move east to include Hakaru, per-
haps up to say, Hilltop Road. 
The LGC is currently considering the alternative proposals.  If it decides there are 
good reasons for change, it will notify a new proposal.  If not, the process will be 
abandoned and the ‗status quo' will continue.  If there is a new proposal, the only 
way there can be any changes is if 10% of the electors in the affected area request 
a  poll  (that  means  1300  hundred  people  in  Kaipara  would  have  to  sign  the  re-
quest)!! NB:   The author of the above is an ‗anyone', not an expert, and may not 
have all the facts right, so you will need to do your own research.   
Recommended websites:  
Local Government Commission:  www.lgc.govt.nz/   Ref: Far North District Coun-
cil Reorganisation Application, Northland Regional Council, 
Whangarei District Council                                  Name and address supplied, ed. 
Euronesians Bugle 9  
Many thanks to Bill Leslie for the information on that 
subject.  I agree it is a good name; appropriate, respectful, realistic and inclusive.  
So, while we are earnestly debating a constitution under which we can function as 
a people, perhaps we can ditch the meaningless New Zealand, as we outgrew the 
names New Leinster/Munster etc. and go for Euronesia/Aotearoa.  
                                                          Name and address supplied, ed.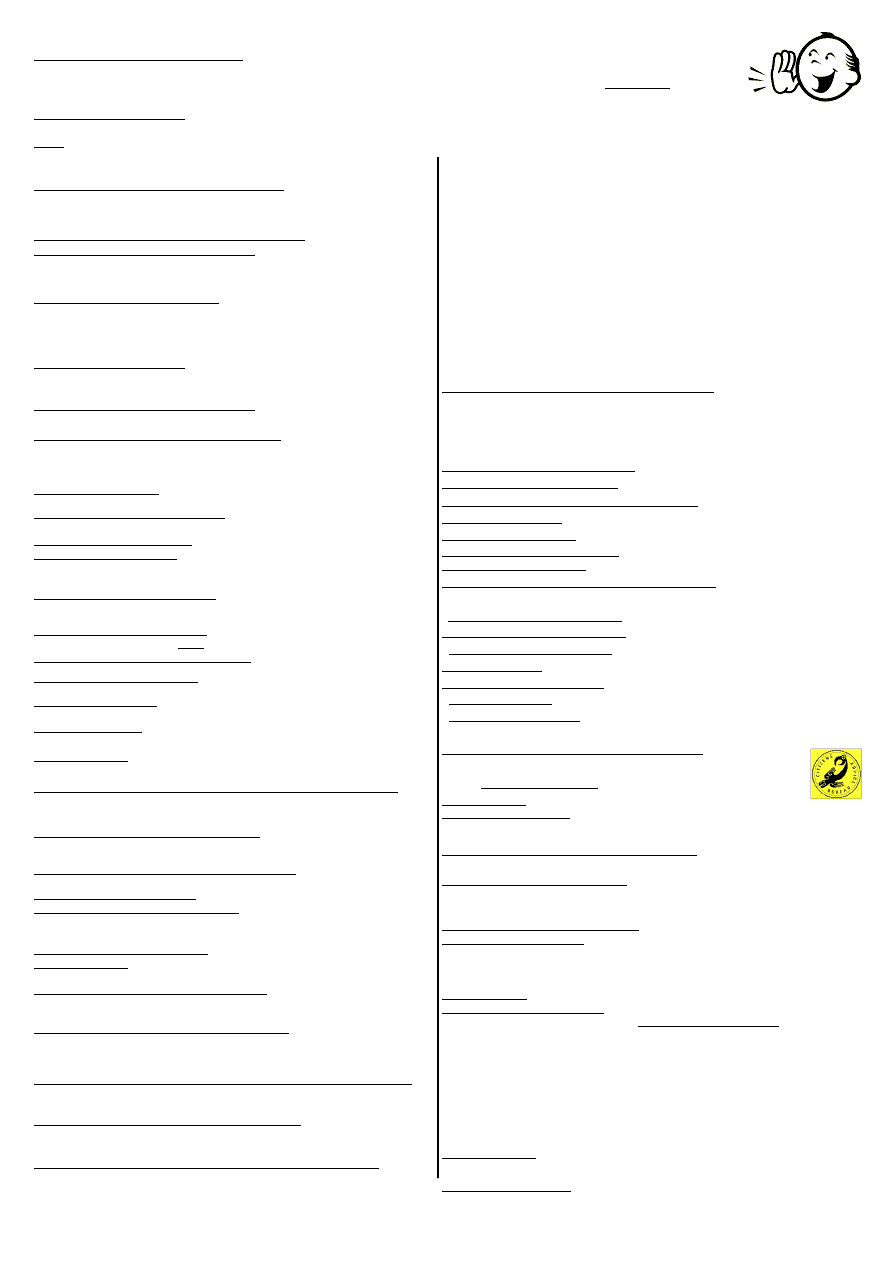 LOCAL SERVICES 
*St.John Ambulance 
111 or Freephone0800 61 0066
*Fire phone 111     *Police phone 111 or 09 4311150
WELLSFORD DOCTORS: Ph: 4238 086 
A A: Meets Wed., 8pm Kaiwaka Ph: 4312228, 4315543, 0800229 6757   
AL ANON: In recess, contact Ph: 4312228 
AgriQuality (MAF) Livestock Consultant 
Phone 09 4311 820 or 021518257 
CAB-Citizens Advice Bureau.Wellsford Ph: 4237333. 
BUDGETING SERVICE,OTAMATEA:Free confidential advice & 
support - all areas of  personal finance Ph: 09 4318173 or 094318117
FAMILY SUPPORT SERVICES responding to the needs in our 
community  Counselling/Family Therapy/Seminars/Youth Work/
Probation/Osteopathy/Govt.Day Agencies/Community Information  
Ph: 4312661 Hours: 9am-5pm. Mon - Fri (funded & CYFS approved) 
FUNERAL SERVICES: Morris & Morris Ltd, 
Whangarei - Bev Jaques Ph:4312367 or 0800667747 
Grandparents Raising Grandchildren: Sarah Rogers Ph: 4312194 
HAKARU LANDFILL/Transfer Station:Open everyday except 
Tuesday10am-4pm.Ph4312629 Cost-$55 trailer load up to 1 cubic 
metre. Ph:4258567 - office 
INLAND REVENUE: Last Friday each month, 
11-3pm Ph4312661 
KAIWAKA KOHANGA REO:
Ph:4312620 Mon.-Fri. 8.30am-2.30pm 
KAIWAKA CEMETERY: Ph: 4312045 
KAIWAKA LIBRARY: kaiwaka.library@gmail.com  
Mon. 4-6pm; Wed., Thurs., Fri., Sat.  10am-2pm Ph:4312539
KAIWAKA PLAYCENTRE: Ph: 4312286. Hastie Lane 
Monday to  Friday  9.00am 
- 
12 noon.
KAIWAKA POST OFFICE:
Ph:4312 626 Fax: 4312287  
Post Code: 0573  for RD2  and  0542 for all Kaiwaka Post Office mail 
KAIWAKA PRIMARY SCHOOL : Ph: 4312309 
KAIWAKA SPORTS ASSN: Ph 4312005; 4312129 gym 
KAIWAKA STJOHN: Manager Steve Rosser 09 431840, 021 2316836 
NORTHPOWER: Faults Kaiwaka area 0800 104040 
PARENTPORT: Free, practical family support servicePuhoi to Paparoa 
Ph:  Sharon Mehana, Co-ordinator. 4259357 or 027 280 5093 
PERSONAL DEVELOPMENT COACHING, GROUP FACILITATION:  
Sabine Druckler 4312231 
 
PLUNKET  KAIWAKA/MANGAWHAI:  Ph:
094318187 
or  0
276753488 
Kaiwaka Mobile Clinic once a month– appointments necessary;  
Mangawhai (next Domain) 
1st & 3rd Thursday & Coffee Morning; 
PLUNKET CARSEAT CO-ORDINATOR:  
Pat Scott Ph 4314530 or 
0272881635 
PLUNKET FREEPHONE -0800 933 922 
PLUNKET -MAUNGATUROTO  Clinic every 2nd & 
4thThursday. Ph: 09 4318187 
PUBLIC HEALTH NURSE: Gloria Reid Ph: 094327634  
HOMEOPATH: Donna Flavell Ph: 
4314843 
RETURNED AND SERVICES ASSN 733 Settlement Rd.Hakaru 
Ph.4312176 Bill Kerr (President) Ph.4314719 
TE KOROWAI AROHA O NGATIWHATUA 
(The Cloak of Love of Ngatiwhatua) Support and Maori Consultancy.  
Ph: 4239481 (Wellsford) 
WOMEN'S WELFARE LEAGUE & Reaching Out For Youth:  
4 Kaiwaka-Mangawhai Rd, M Morgan 4312293 
VETERINARY SERVICE MANGAWHAI: 
Ph: 4314535 Mon-Fri 8.30-4.30, Sat 9-12, a/h appt. 
KAIPARA DISTRICT COUNCIL www.kaipara.govt.nz:  
Help Desk FREEPHONE 0800 727 059  
Dog/Stock/Noise 0800 105 890 
 
WHAT'S ON
PLEASE ~ do let me know what is on - email 
kaiwakabugle@kaiwaka.co.nz 
Advertising in WHAT'S ON is FREE  
Mondays 0800-2.30pm Kaiwaka Tramping Group  Karen 4312090 
Tuesdays Rhythm&Riggle 10.0am Christ the King Church Mgwhia. 
*01 June ~ LATIN FUN CLASS, 8 pm, Kaiwaka Hall, 09 4312408 / 
021 2968794 
*07 June ~ Entertainment by Emma Scott Rankin Hakaru RSA 
*08 June ~ HOW TO TACKLE THE ENERGY CRISIS, 10 am, 114 
Vista Lane, Kaiwaka, 09 4312408 / 021 02231700 
*09 June ~ KAIWAKA MARKET 10am-1.30pm KWMHall 
*09 June ~ Hakaru RSA Tripe & Onion Luncheon 1pm, RSA 
*11 June ~ Pt Curtis Cruising Club AGM 7pm 3 Furlongs Hotel 
*14 June ~ DANCE OF LIFE, freestyle dance, 8 pm, Kaiwaka Hall, 
09 4312408 / 021 2968794 
*14 July ~ KAIWAKA MARKET 10am-1.30pm KWMHall 
See www.kaiwaka.co.nz for upcoming events. 
Drink can 'tear tabs' - for Starship Hospital-Ph. 4312625   
HOUSEHOLD  RUBBISH  COLLECTION  -  Kaiwaka    Pick  up-
Mondays=Green bags are picked up by Northland Waste-queries to 
them 09 4303273,Wednesdays=Blue  bags and yellow recycling (at 
Jaques  $2.70 and $1.40)  are picked up by Kaurilands 09 4392146.  
 
*OTAMATEA GREY POWER-09 431 8138 Joan Hoggard  
*KAIWAKA BADMINTON -Tuesdays 7.30pm Ph: 4312345 
*KAIWAKA GARDEN & FLORAL Grp:
2nd Thursday in month Ph: 4314767 
*KAIWAKA 
CUBS-Thursdays 5.30-7pm, Hakaru  Ph:Bruce  4312542
*KAIWAKA SQUASH -Mondays 7pm,  Ph: Barbara Thomas 4315905 
*GYMNASTICS OTAMATEA -  Tuesday Ph: Stephanie 4312022   
*HAKARU PONY CLUB-Ph: Dianne Christianson  4314315 
*
MANGAWHAI COMBINED PROBUS CLUB
: 2pm,3rd Thursday 
month in the Senior Citizens Hall Mangawhai. Ph: 4315777
*PT CURTIS CRUISING CLUB - Jean Ph: 4312246 
*WAIPU GENEALOGYGROUP -4th Monday in month Ph: 4312725 
*NZ GENEALOGY-Wellsford - 1st Thursday in month Ph: 4237033 
*CRAFT GROUP
:2nd & 4th Tuesday, 10am, Wellsford Ph 4238547
*RSA,Hakaru & Dist.Women- meet 1.30pm 4th Thurs in month 4312668  
*OWEN STEVENS at Kate's Place Ph:4312661   
*Diabetes Support Group-for Kaiwaka, Mangawhai, Wellsford -10am, 
 
3rd Friday of month Ph:A.Pert 4238242; J.Gardner 4238060 
*WELLSFORD CITIZEN ADVICE BUREAU:  
0800 367 222 
Ph: 4237333 Wellsford Community Centre   
Email: cab.wells@xtra.co.nz
CHURCHES:
*Gateway Worship Centre-St Mary's Church Nathan Rd off Oneriri Rd, Kaiwaka 
Services, 10.30am 1st & 3rd Sunday of every month. Contact: Rev David Gage 
4312528 or 0212354282 
*Kaiwaka Family Church-Your Community Church Sundays, l0am 
Home Group every Wed evening, Pastor John.Dekker Ph: 4318203 
*Kaiwaka Services.Anglican & Co-op at StPauls Church  - 1st Sun. 9.30am
(Anglican),3rd Sun. 4pm (Co-op).  Contacts: Parish Office 09 4318193, M.Hargreaves 
4312295, C.Bygrave 4312057  
*Church of Christ the King, Mangawhai 9.30am every Sunday 
*St.Mary's Catholic Church:
Maungaturoto – Griffins Road, Saturday evening Vigil 
Mass 6pm; Mangawhai – Senior Citizens Hall, Sunday Mass 8:30am; Wellsford – 
Matheson Road, Sunday Mass 10:30am; Mid-week Mass times and all enquires to Fr. 
Bill Fletcher – phone 423 8170 
*Baptist Church: Sun. 10.30am Mangawhai Snr Cit.Hall.Ph:4312339 
*Cause Way Church Mangawhai – Sundays 10.15am, Mangawhai Community Recre-
ation Centre, Insley St. Ph: 09 4314782  www.causewaychurch.org.nz
*St.Pauls Archie Bull Hall HIRE  $20 half day, $40 full day per hire 
 Contact G. Jaques 4312048 
*Kaiwaka War Memorial Hall HlRE - Phone 4312725 or 
Email  kaiwaka.hall.bookings@gmail.com 
*Hakaru Community Hall HIRE -Ph.  4312256 or 4312110 
*Te Pounga Marae queries -A.Gage 4312528, 4312527 
*Kaiwaka Sports Association hire/queries- C. Anderson 4312051 
Justice of Peace: B.FJaques; L.Donaldson; A.F.Hargreaves  -please phone to 
make sure they are available 
Marriage  Celebrants:  L.Donaldson;  A.F.Hargreaves;  Judith  Knights  09 
4315765     
Next Bugle Deadline Friday 07 June 13