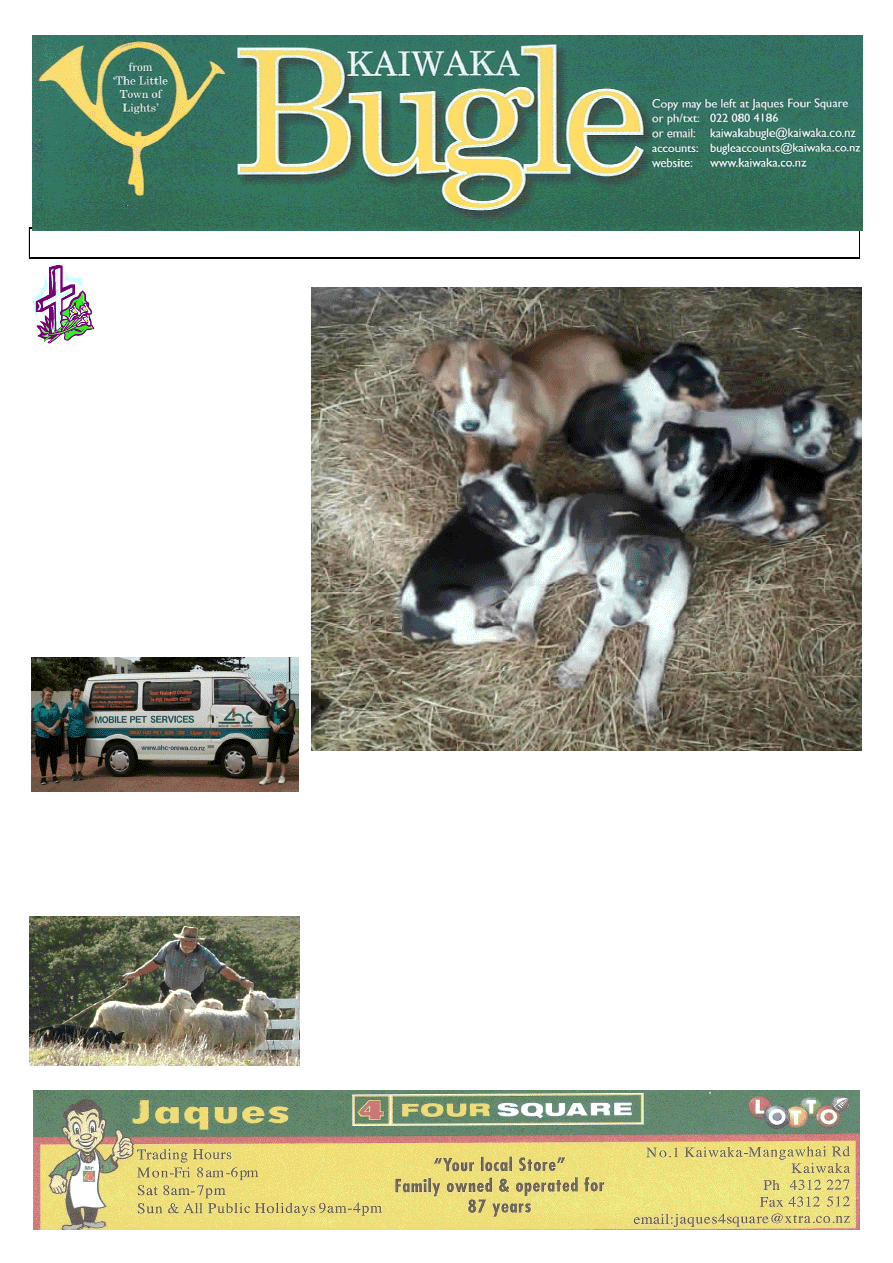 No: 11 
11/06/2013 
 Bugle 12 will appear 25 June 2013 
Our  condolences  go  out  to                                       
the  Hall  family  on  their  loss         
of  Vera.  A  Founder  member 
of  Kaiwaka  Playcentre,  Vera 
started hockey in Kaiwaka and 
coached  many  youngsters  in  the  game. 
Vera  and  Murray  farmed  in  Settlement 
Road  then retired to  Mangawhai  where 
she  helped  get  Junior  Golf  going  and 
began a successful career in Real Estate. 
She  was  devoted  to  her  family  and  a 
respected  community  supporter  both  in 
Kaiwaka and Mangawhai. 
Kaiwaka  Community  is  happy  to  wel-
come back  Ilia and Eva Petro from va-
cation.  The  month  without  their  deli-
cious  food  and  coffee  was  hard  to  en-
dure! Check out the Italian Bakery.   
Another  new  business  is  coming  to 
Kaiwaka!  The  ANIMAL  HEALTH 
CENTRE  is  now  opening  a  branch  on 
the  Main  Highway,  to  provide  animal 
owners  with  choices in pet,  equine and 
farm health care. The shop will be locat-
ed  opposite  the  Kaiwaka  Cheese  Shop, 
to the left of Odd Sox Café.  Check out 
the  next  issue  for  OPENING  DATE  & 
SPECIALS.                          
Cheers Ann
CHAMPIONS OF THE FUTURE? 
DOG TRIAL UPDATE 
After their strong showing in the South Island Championships at Blenheim, con-
fidence was not lacking in our team from Molesworth as they headed to the NZ 
Championships at Taupo. 
Unfortunately the problems began before the boys departed when Scott McRae 
went to give his dogs their usual morning run and found Otis dead in his kennel, 
a  sad  day  as  I  believe  Otis  would  have  performed  well  on  those  Taupo 
sheep.  Otis will live on, hopefully, as there are two bitches carrying his progeny 
due to whelp at the end of June.  We will watch their progress with interest. 
Scott being a resilient soul commented ‗Well I will just have to hope that Elle 
and Skeeta perform at Taupo and I do have another young huntaway to run next 
year.' 
On Taupo we descended, with close to 250 dogs in each of the four events, eve-
rything needed to run smoothly to finish the preliminary runs in 5 days for head-
ing events and 4 for the huntaway.  The Finals for the huntaway barkers was on 
Friday and Saturday for the headers.  The weather was kind, no rain but cold with 
some good frosts. 
The Long Head course is not overly long but challenging, steep and rough taking 
most dogs 1 minute 40 seconds or more to get up to their sheep with many not 
making it at all.  After that climb they had 15 minutes ….
Continues on page 17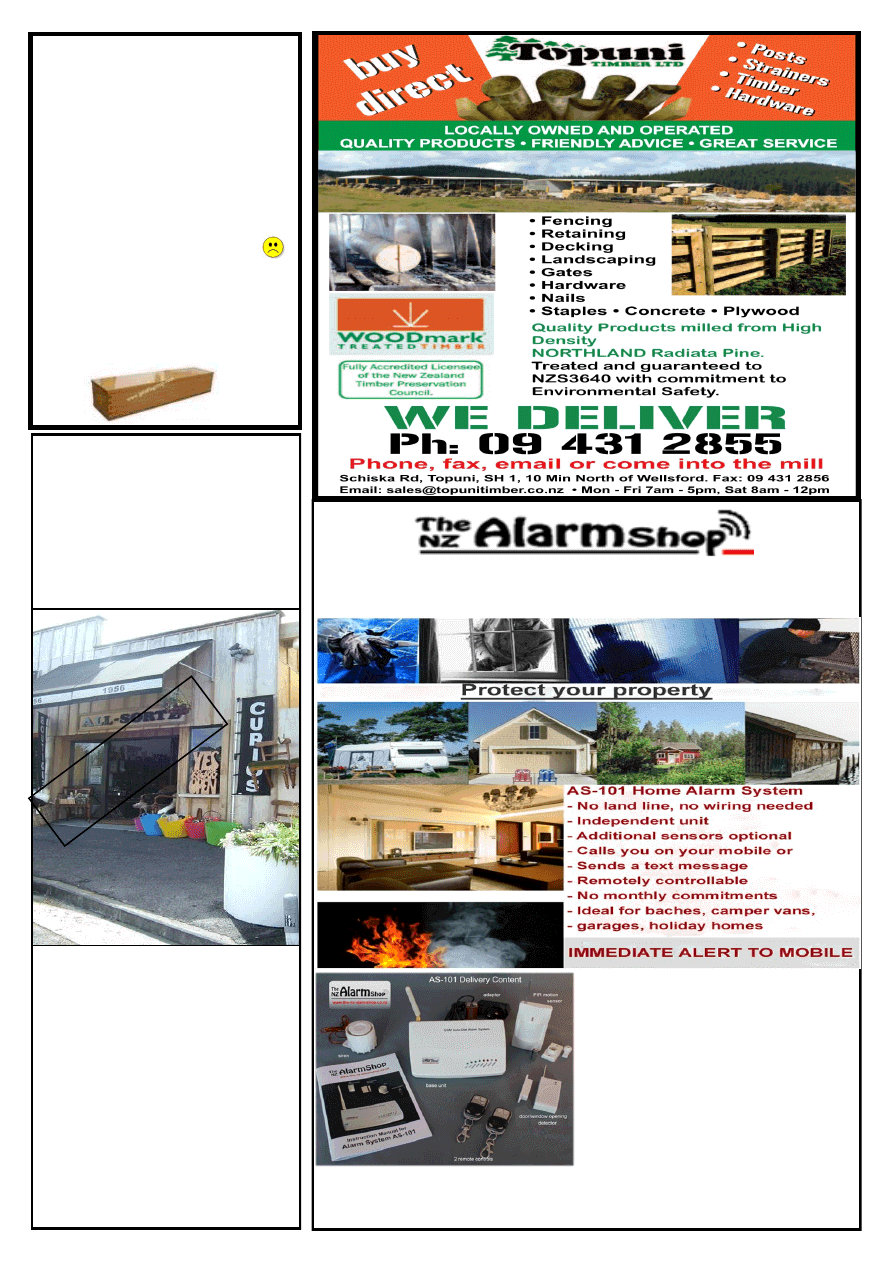 17 
KEV's  
CASKETS 
Stylish, BUDGET Accommodation 
Takeaways (8 available)  
or made to order 
  Featuring 2 styles and  
Different finishes. 
   Also O/S and Infant size 
Phone Kev in Wellsford 
021 1322 671 
Or come and visit my showroom 
271 Rodney Street Wellsford 
 ALL-SORTZ 
COLLECTABLES
Shop 4,  
1956 State Highway 1,  
Kaiwaka   
Phone 09 431 2701 
WINTER HOURS 
Open Friday 
To Monday 
From 11.00am 
To 3.00pm 
Or by prior  
Telephone 4312701  
(Business Hours) 
Or 4229221 or 0274353535  
(After Hours
) 
www.the-nz-alarmshop.co.nz
AFFORDABLE DIY HOME ALARM SYSTEM 
In the event of an alarm situation, the sys-
tem alerts you by sending a text message 
to your mobile phone and/or one of 5 ded-
icated contact phone numbers.  
To check, you can "listen-in" into the room 
by calling the system and so find out, 
what is going on.  
If you personally inform the police about a 
burglary in progress, it is MUCH MORE 
EFFICIENT than the siren going off on its 
own and nobody reacts. Easy to handle 
by You get all this for $249   everybody. 
For more information or other security products call Jorg or Barbara 09-4315905 
or check our web site www.the-nz-alarmshop.co.nz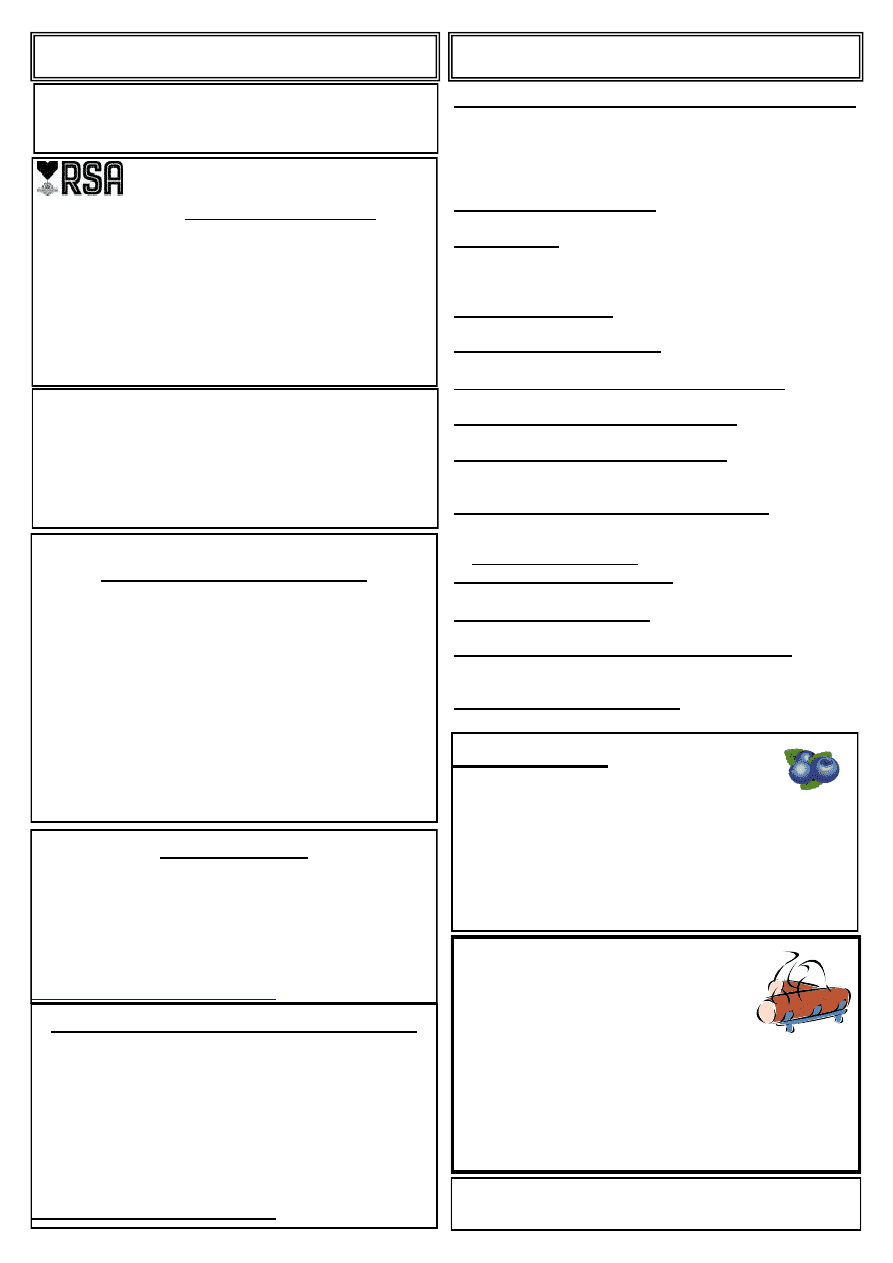 Point Curtis Cruising Club Inc AGM 
Tuesday 11 June 2013 at 7pm,  
3 Furlongs Hotel     All Welcome 
PUBLIC NOTICES 
CLASSIFIED 
BUSINESS  FOR  SALE  OR  SHOP  FOR  LEASE: 
All-Sortz  Collectables,  Shop  4,  1956  SH1  (opposite Café 
Eutopia).  40sqm  of  refurbished  space  with  shared  kitchen 
and toilet facilities. Lots of foot traffic. Very successful life-
style business. Current owner wishes to retire ―down on the 
farm‖, but is no hurry to vacate. Ph: 09 422 9221. 
FIREWOOD FOR SALE:
  Ti tree $100 cubic metre 
Mix (Ti tree, Mac, Wattle) $80 cubic metre Ph 0211246829 
FOR  SALE: 
High backed green plastic garden chairs from 
the Hall. 60 to sell at $10 each or less if you buy 5 or more.  
All  in  good  condition.  Phone  Ad  Clarijs  4312234  or 
0212154495 
HORSE  CLIPPING
 available. $80 per horse/pony. Con-
tact Josi 021 733305
CLEANER AVAILABLE: Honest and reliable $20 p/
hr. Phone Jill 431 2080 
HOLISTIC  ANIMAL  PRACTITIONER:   
Horses, 
Pets, Farm Animals. www.allcreatures.co.nz or Jill 4312080
CRANIO  SACRAL  THERAPIST: 
for  People  and 
Horses, $45 experienced practitioner. Jill Shires 431 2080 
EXPERIENCED  CAREWORKER
 requires work.  My 
name is Cindy Cotton and I have been working in the area 
for about 12 years.  Ph: 4312006 
FREE  COUNSELLING  AVAILABLE:
  Counselling 
Student seeks clients to further his studies. Professional ap-
proaching service. Phone Pete 021 825 970 or 09 4312152 
or peteworsfold@xtra.co.nz  
HANDYMAN  SERVICES:  All building work to odd 
jobs. Fast and efficient. Phone Graeme 021 775943
LEARNING  TO  COOK 
on a small budget. If you are 
interested please phone Jenny on 4312826 after 7pm
CLOTHING ALTERATIONS & REPAIRS: 
Zips,  hems,  dressmaking  &  dress  design.  Phone  Win 
4312027 or 0274448358
FREE GRAZING WANTED:  Small or large block. Can 
do some fencing or water. Phone after 6pm  4312006 
PROVERBS:  27:9-    Friendly  suggestions 
are as pleasant as perfume.  
FIREWOOD 
FOR SALE 
Simply the best dry, 
seasoned totara
$90
 CUBIC METRE 
DELIVERED 
Phone Lyn 0220708674  
Or Ray 0212274420
FOR SALE:  
Blueberry Plants 2 yrs 
old. Whitu, Tiff Blue, Centuri-
an and Ratahe $15 each. 
Phone 431-2778 
HAKARU  
Saturday 15th June 
Our Club Rooms' 60th Birthday Party
Bluegrass / Country Band
            OTHERWISE FINE 
Start 7 pm – Supper later
$20.00 each – door sales only
Contact: Phyllis Browne  431 4278
Sheryl Botica  431 2697 *after 5.30 pm+
Kaiwaka School 
Board of Trustees Election 
Declaration of Parent and Staff Election Results 
Dayberg-Paikea, Fiona  14 
Ferguson, John     34 
Walker, Naomi     30 
Watts, Melissa    29 
I hereby declare the following duly elected  : 
John Ferguson        Naomi Walker         Melissa Watts 
Declaration of Staff Election Results 
At the close of nominations as there was only one valid 
nomination I hereby declare 
Tornquist, Sharlene  duly elected 
Signed 
Sara McAulay,  Returning Officer 
Help wanted! 
On  2
nd
  &  3
rd
  September,  Gymnastics  Otamatea will 
host the Otamatea Schools GymFest.  
We  are  looking  for  volunteers  to  help  out  -  there 
are all sorts of jobs to do, so we have something for 
everyone! To offer your help, please contact Steph-
anie Brown on 4312 022 or  
Volunteer Gymnastics Coach wanted 
We  would  love  to  have  a  coach  for  our  two  boys' 
classes. The person we're looking for would be crea-
tive & energetic and ready to offer challenges & fun 
to our exceptional groups of boys.  Gymnastics ex-
perience  is  not  a  prerequisite  as  it  would  be  a 
shared position with an experienced coach.  Classes 
are held on Tuesdays, at 4pm & 4.45pm.  Please con-
tact Stephanie Brown on 4312022 or  
gymnasticsotamatea@gmail.com 
Independent Sovereign State of  
Kaiwaka Eutopia declared 
Citizens Meeting called – 26
th
 June, 
5.30pm, Kaiwaka War Memorial Hall 
hgmarsh@xtra.co.nz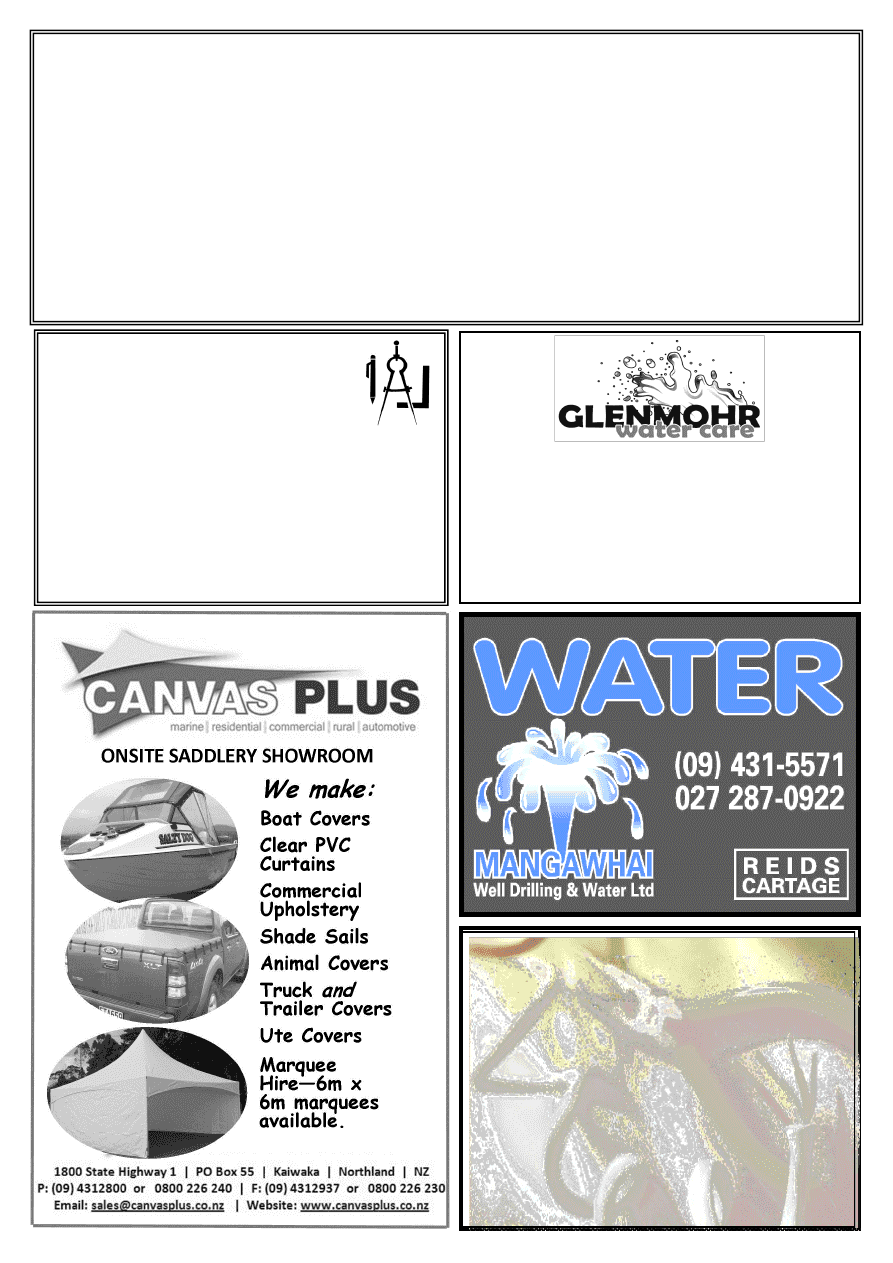 RANGANUI EARTHMOVERS 
 
16T Excavator   
(tilt, thumb & ROPS cab)   
Transport Trailer 
2 x 6 Wheeler Tip Trucks 
Suppliers of All Grades of Metal & Topsoil 
 
If you want a proper job done with an experienced operator ring 
Grant on    A/H 431-2131        Email  ranganui.dev@xtra.co.nz 
   Mob  021845-246 
Driveways, House Sites,  
Drainage Dams, 
Section Clearing,  
Tree Work,  Rock Retaining Walls,  
Quarry Work, 
Basically Anything That a Digger Can Do 
design drafting 
service 
Retired builder and manufacturer with over 40 years  
experience in the building industry is offering a design 
drafting service  
for domestic housing, sleepouts and sheds.  
Plans formulated in consultation with clients, with 
working drawings completed and submitted to  
council for processing.  Extensive practical experience,  
able to identify & resolve problems. 
Please ring Mike Lean on 
09 431 2260  
Water Tank Cleaning 
" 
 Keep your water safe & clean   
 
Removal of sediment, silt etc. 
 
Vacuum or full scrub 
 
Minimal water loss 
Phone Mark (09) 432 0655 or 0274 707607 
Paul Greig Electrical Ltd 
Residential • Farm • Commercial 
Paul Greig 
Registered Electrician 
  Ph: 431 2223  
Mob:021 230 2717 
Reliable & Professional Quality Service 
Based in Kaiwaka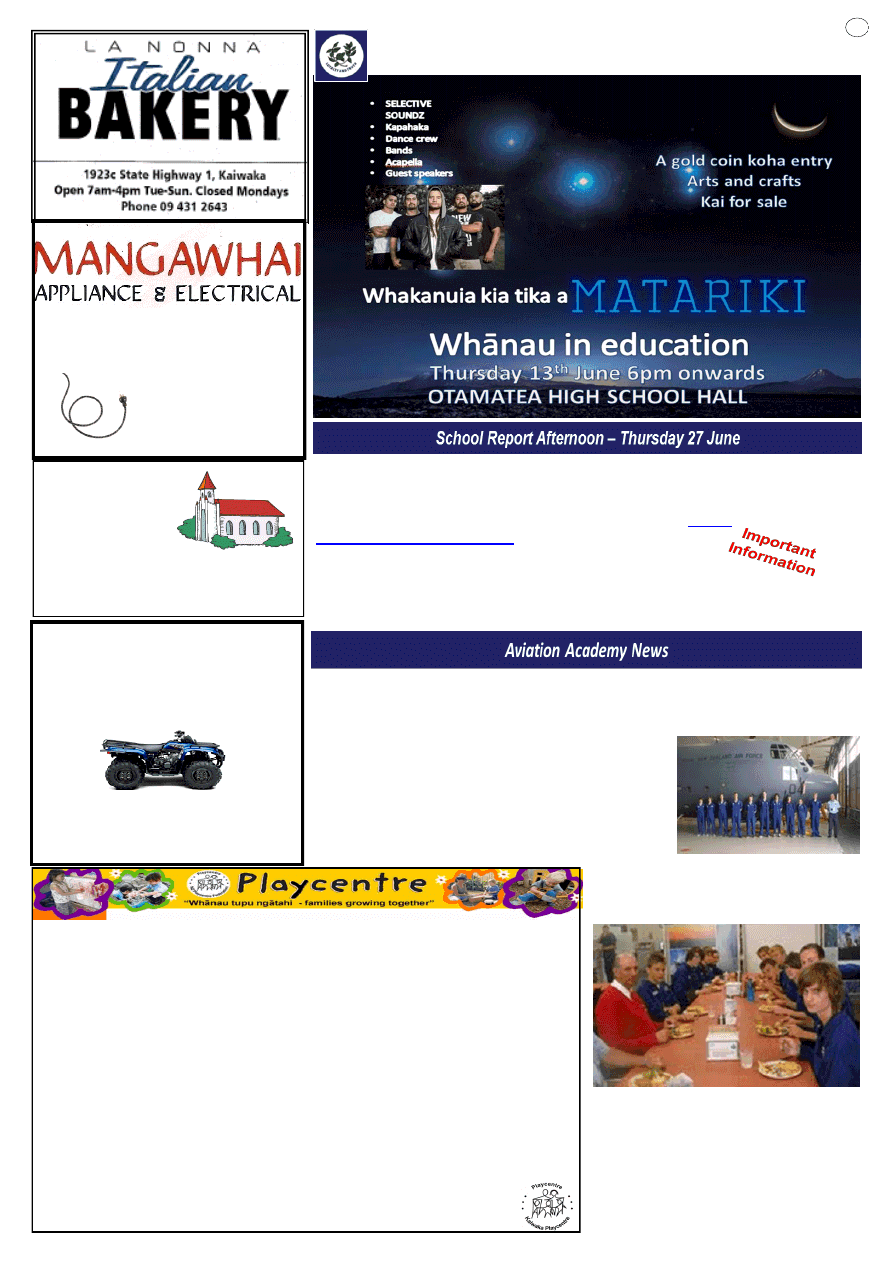 ST PAUL'S  
SUNDAY  
SERVICES
First Sunday 9.30am, third Sunday 4pm  
Paparoa Anglican and Wellsford  Co-op Parishes 
StPauls Church: Kaiwaka-Mangawhai Rd.  
Contacts:M.Hargreaves 4312295, C.Bygrave 4312057  
1st Sun. (Anglican),3rd Sun. (Co-op).
KAIWAKA  MOTOR 
CYCLES LTD 
SALES SERVICE SPARES
FARM BIKE SPECIALIST
Phone 431 2127 
Kaiwaka-Mangawhai Rd 
Kaiwaka 
5 
DEAN STEWART 
Registered Electrician 
021 280 4008 
09 4312 911 
AUTHOURISED FISHER AND PAYKEL SERVICE 
With winter upon us Playcentre is a great place to bring your children to play and learn. 
Our Kaiwaka centre offers both Open Session and Extended Sessions. 
Open Sessions  
Open sessions are held Mondays and Fridays 9 – 12 for all children 0-5. Come and play 
alongside your child and discover new interests. Explore the sandpit, carpentry area, fort 
or wendy house. Create arts and crafts, and take part in fun centre activities. Our friendly 
parents welcome new faces, babies welcome there are plenty of Mums to lend a hand. 
Come along for a visit, check out extended sessions and get to know us. Playcentre offers 
3 visits before enrolments required. 
Extended Sessions 
Extended sessions are held on Tuesdays and Thursdays 9-12. These sessions are for chil-
dren 3 -5 years and offer a preschool focus. Teacher Rebecca Blissett creates a fun learn-
ing environment with mat time, songs, and shared books, developing reading, writing and 
math. A large focus is targeted play and children are encouraged to develop their areas of 
interest. Our centre enjoys cooking, topic based trips and school visits to list a few. Open 
door policy, drop in and check us out. 
Can claim ECE 20 free hours. Three free visits before enrolling.   
Contact us at: 17 Hasties Lane , Kaiwaka 09431 2286. 
One of the highlights of the day was 
the full sit down lunch that was provid-
ed, and no one was left hungry.  
The RNZAF have offered to the Acade-
my, the opportunity for  all members 
to spend a week on base as a pre- en-
listment training programme. This will 
happen during the holidays, with six at 
a time heading to Whenuapai Base.
Paul Morrison 
Dear Parents/Caregivers  
This year we are trialling an on-line booking system for the mid-year school 
report evening.  
We are using School Interviews Ltd, who are located at 
The site will go live on Tuesday 11
th
 June at 12:00pm. 
The booking code is P4VFU 
Those families who do not have internet access, can ring the school from Tues-
day 11
th
 June and we will make the bookings for you. 
Otamatea High School 
 
The last day of term one was one out of the bag for the members of the Aviation 
Academy.  The group were the guests of the RNZAF Whenuapai and spent the 
day on a guided tour of all the different sections within the base. It was real eye 
opener to see how many different career paths there 
are available and where these could take someone 
who has the correct attitude towards their direction 
in life. The Academy members had the opportunity 
to get inside the C130 Hercules and the P3 Orion Air-
craft in the main service hangers and talk with the 
team leaders as to their roles and responsibilities.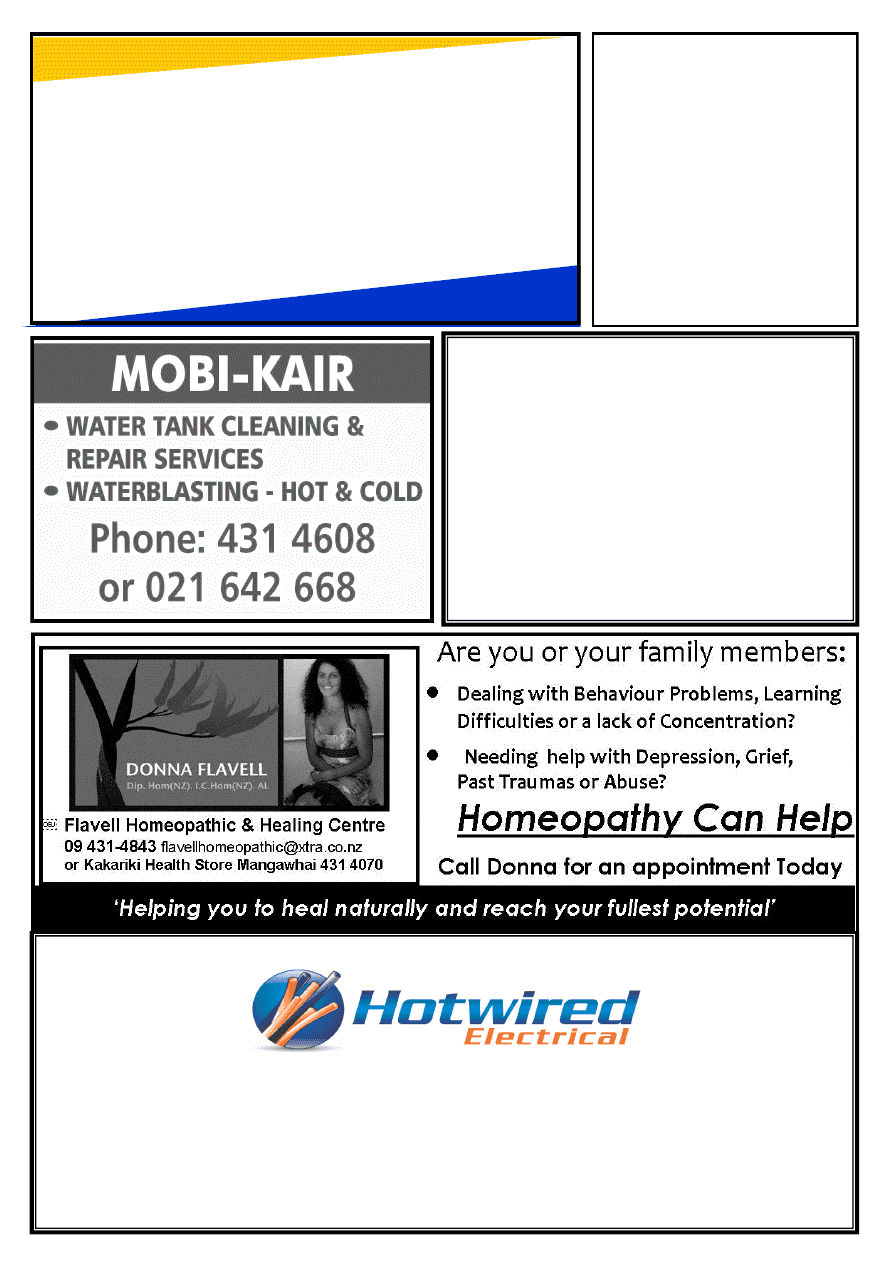 CONCRETE 
If it's concrete we do it 
Full Preparation & Pour by 
Experienced Local Team 
Phone Phil Keen Contractors  
027 659 2376 
TILING 
Certified Waterproofing 
431 4533 or 021 86 33 33 
George 
MCN Property Solutionz  
Local references available 
 LEABOURNS 
Passenger Service 
Car & Van Hire 
Bus & Coach Charters 
Airport Transfers 
 Monthly Shopper Bus 
Phone (09) 4237416 
For All your Electrical  Requirements 
 
Domestic small jobs 
 
Residential dwellings and alterations 
 
Commercial              
No job too big or too small
 
Industrial                       
Contact Jason today on: 
(09) 431 5992, (021) 405 019 
www.hotwiredelectrical.co.nz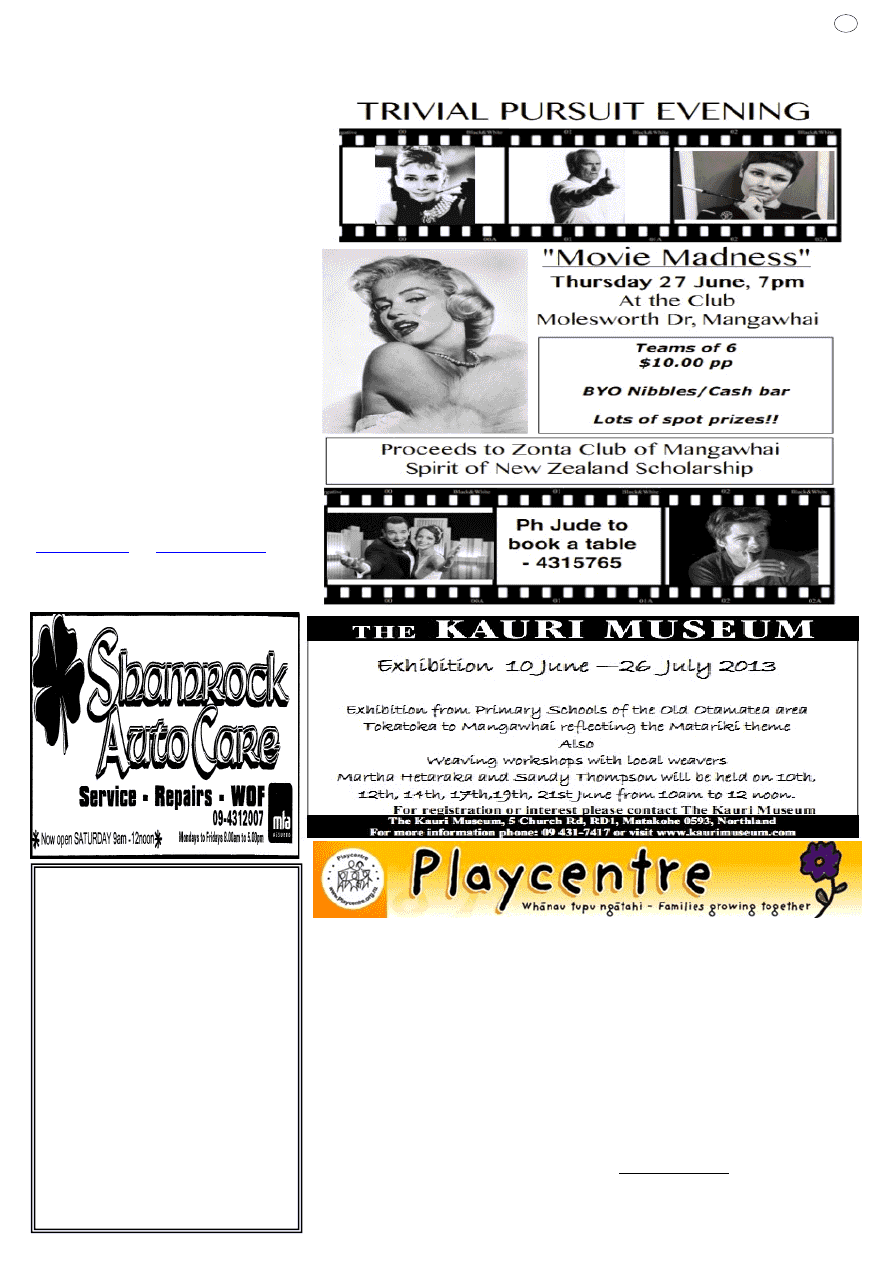 AMBER'S 
Q Cafe &  
Restaurant  
All day breakfast, 8am - 5.30pm.     
Home made Pizza, take away or eat in from 8am to late. 
 Light lunches, 11.am - 5.30pm, 
Dinner Menu at 5.30pm to late 
 Toasted Sandwiches and Sandwiches made to order. 
All day, Pies, Chowder & Soups 
 Milkshakes, Kiwi Ice cream, Slushie Fruit drink, Tea, 
Coffee 
 Closed Mondays.....except Observed Holidays 
 Sunday to Thursday: 8am - 8pm 
 Friday: 8am - 8.30pm, Saturdays 8am- 9pm 
4315226 
Trevor & Amber 
41 Moir Street, Shop 5-6  
Mangawhai Village 
Next to Carters Building Supplies 
 7 
"MOVIE  STARS"  WILL 
HELP  LOCAL  GIRLS  TO 
LEADERSHIP 
Channel  your  favourite  movie  star and be 
in to win fantastic prizes at the Zonta Club 
of Mangawhai's annual fundraising Trivia 
Night.  This year's theme for the event on 
Thursday  27
th
  June  is  Movie  Madness, 
aided by the special drink for the night, the 
―Garbo Guzzler‖. Not all the questions are 
about  movies,  so  either  upskill  your 
knowledge  to  win  the  Winning  Team  or 
Runners-up  prize,  or  dress  up  to  take  out 
the  Best  Dressed  Team  prize.    There  are 
prizes for just about anything – spot prizes, 
team  prizes,  raffle  prizes,  Heads  'n  Tails 
prizes,  even  coming-last  prizes  –  so  the 
chances of going  home empty-handed are 
slim.  Funds raised go directly to the Zonta 
Club  of  Mangawhai's  Spirit  of  New  Zea-
land  scholarship,  (none  is  used  in  admin-
istration).  This  scholarship  is  awarded 
annually to a senior girl selected from the 
area's High Schools, who shows potential 
leadership  and  would  benefit  from  some 
further  guidance.    Zonta's  mission  is 
‗Supporting  Women  worldwide  through 
service  and  advocacy',  and  this  scholar-
ship fits that mission perfectly.   To book a 
table of 6 for the Movie Madness night, 
phone Jude on 4315765 
To  find  out  more  about  Zonta,  go  to 
  or 
  and 
to  attend  a  local  meeting  as  a  guest,  call 
Sue Poynter on 0275556636 
PR release – Liz Holsted, phone 4314730 
Playcentre is a parent run organisation where: 
We empower adults and children to work, play, learn and grow 
together 
We honour Te Tiriti o Waitangi and celebrate people's unique-
ness 
We value and affirm parents as the first and best educators of 
their children 
so that whānau are strengthened and communities enriched 
 Kaiwaka Playcentre is open on Mondays and Fridays 9 – 12 for all 
preschool aged children from birth to 6 years old.  
We also have a trained teacher, who runs an extended session for 3 to 
5 year olds on Tuesdays and Thursdays from 9 – 12.   
We currently have places for Mondays, Tuesdays and Thursdays  
Fees start at as little as $25 per TERM 
Please don't hesitate to call us on 431 2286 or pop in for a visit during 
operating hours.  
We are located at the end of Hasties Lane, Kaiwaka 
COMMUNITY NEWS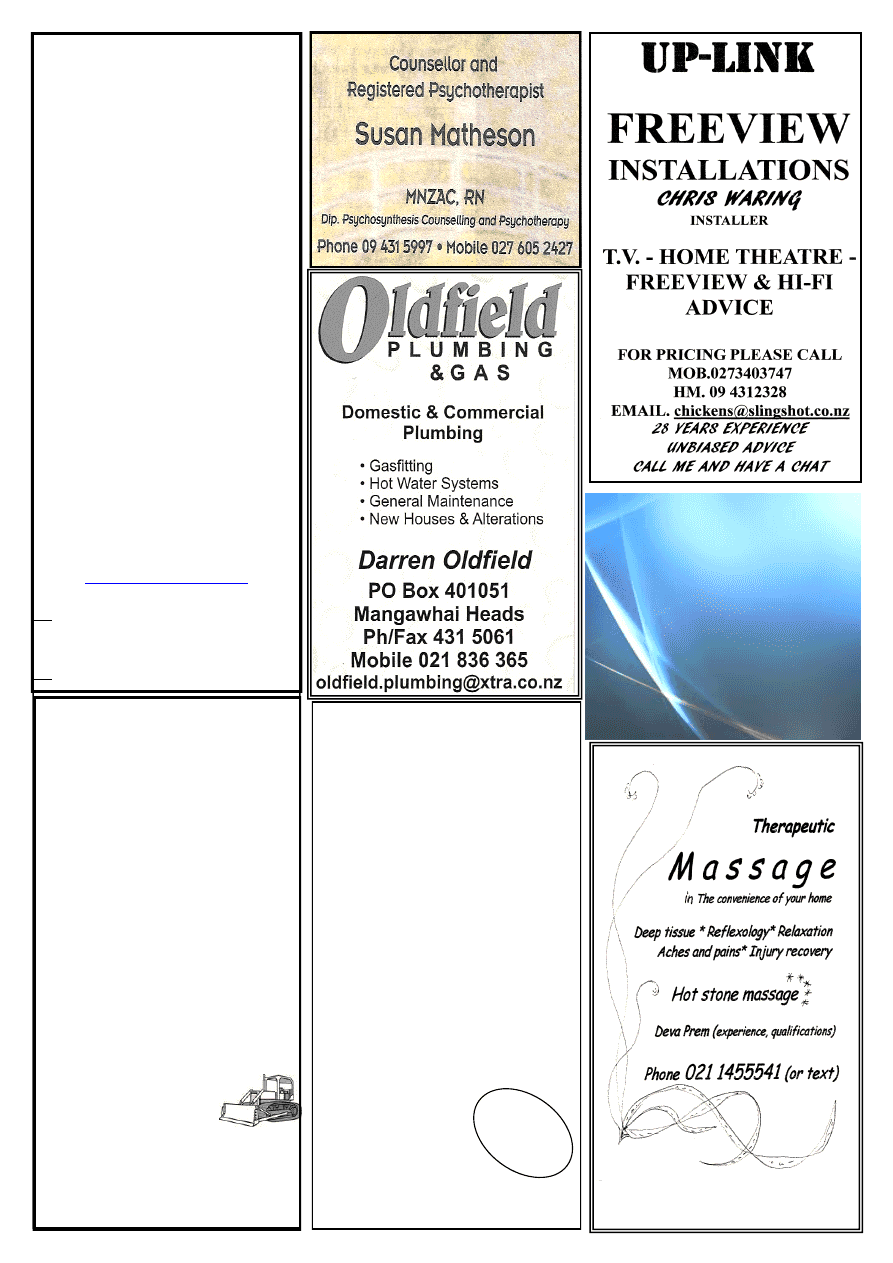 www.mangawhaimassage.co.nz 
Based ou
t  
Oner
iri Roa
d 
HODGETTS
CONTRACTING
Digger Work    

Driveways 

House Sites   

Dams 

Drains, etc
Also available for HIRE 

3 ton Vib Roller 

Heavy Duty Tow 

Waterblaster  

Lazer Level 
Phone Mark 
4312877 
027 447 8554
BONJOUR MESDAMES ET 
MESSIEURS!! 
Need that extra help to feel...fully on top of 
things? You guessed it...  
 I can help!...with all those winter niggles.
Monsieur Masseur .... 
RELAXING  
MASSAGE
..... Juste pour vous" 
Here's feedback from happy clients: 
"Pete's treatment works.  I have Pete to 
thank for getting me back to work. I am so 
much happier and more confident in my-
self.  I can thoroughly recommend him." 
"When Pete massages me, I can feel the 
energy coming through. Strong energy 
comes through. Awesome release." 
 
Call for an appointment now!
Pete Worsfold 
4312 009 (evenings)  or    
021 825970   
Flat 1 1933 SH1 
Or  Book at "The Well of Health" 
for an appt. 09 4312 799 
 
Or mobile service available 
Coates  
Contracting 
 
D41 Bulldozer with 6 
way blade, bush rigged 
with winch 
 
For all tree work 
 
General bulldozing and  
  stick raking. 
 
120hp Tractor for 
ground cultivation,  
 
tip trailer work. 
 
Fencing
All enquiries phone  
Brett Coates  
094318720 or mob 
021431872 
Freeview  
Installations 
Richard Te Haara 
25 Marram Place 
Mangawhai Heads 
021 1104056 
kiwipride@xtra.co.nz
Want it done? 
Bring it to...      
Twinkle Tow "n" Tyre
*W.O.F. 
*Tyres 
*Windscreen replacement 
*Chip repairs 
*Bulk Oil 
*Batteries 
*Welding 
*Custom built trailers 
*Trailer hire 
*Storage available, cars, boats, house contents etc.
Think you'll get a better deal in the city? 
Go on, ring us; it won't cost anything! 
1837 State Highway 1, Kaiwaka       Phone 431 2823 
FIRST AID KIT FUNDRAISER
Fundraising for the Kaiwaka Sports Association
As part of our fundraising efforts, we are selling a quality first aid kit which you can purchase for $39. These first 
aid kits are excellent value for money and similar kits often retail for over $60.   This is a large carry kit with 
transparent fold-out compartments which contains 77 items and follows OSH and Consumer regulations. 
Everyone should have an updated first aid kit handy – good for the home, work, boat and car. First aid kits are a 
practical item that also make a great gift – Fathers Days, Christmas etc. 
To order please return this form with your payment by 21
st
 June. Delivery will be the following fortnight. Any 
enquiries to Cheryl Anderson on 4312 051 or 
Order Form 
Kit Contents 
Digital Thermometer, Instant Ice Pack, 2 x Emergency Blankets, 1 x CPR Resuscitation mask with valve, 1 x Eye Pad 
5.5cm x 7.5cm, 2 x Burns Dressings 20cm x 30cm, 2 x Conforming Bandage Rolls 6cm x 400cm, 2 x Conforming Band-
age Rolls 8cm x 400cm, 20 x Band Aid strips 7.5cm x 2cm, 2 x Triangular Bandages 90cm x 90cm x 127cm, Long adhe-
sive strip 6cm x 20cm, Adhesive Multi-pore Tape Roll 13mm x 5m, 3 x Butterfly Adhesive Plasters 7.4cm x 4.5cm, 2 x 
Knuckle Adhesive Plasters  7.5cm x  3.7cm,  4 x  Semi-permeable Dressings  6cm  x 7cm, 3 x Adhesive Island  Dressings 
6cm x 7cm, 2 x Adhesive Island Dressings 6cm x 10cm, Combined/Abdominal absorbent pad 23cm x 12.5cm, Scissors 
15cm, Tweezers (metal), 4 pairs large PVC safety gloves, 10 x safety pins, 4 x Soap wipes 20cm x 19cm, 4 x Saline 
Cleansing Wipes 20cm x 19cm, First Aid Guide.  
Payment options:          Cash          Cheque (payable to KSA)          Bank direct 060365002247200 (use refer-
ence first aid kit and your full name) 
Ways to return form:    * Post to Cheryl Anderson, 233 Baldrock Rd, RD2, Maungaturoto, 0587   
* Drop off in box at Jaques Four Square    * Scan and email to Cheryl at 
Name 
                Address 
Phone No. 
Qty  Total Price 
($39 each) 
 9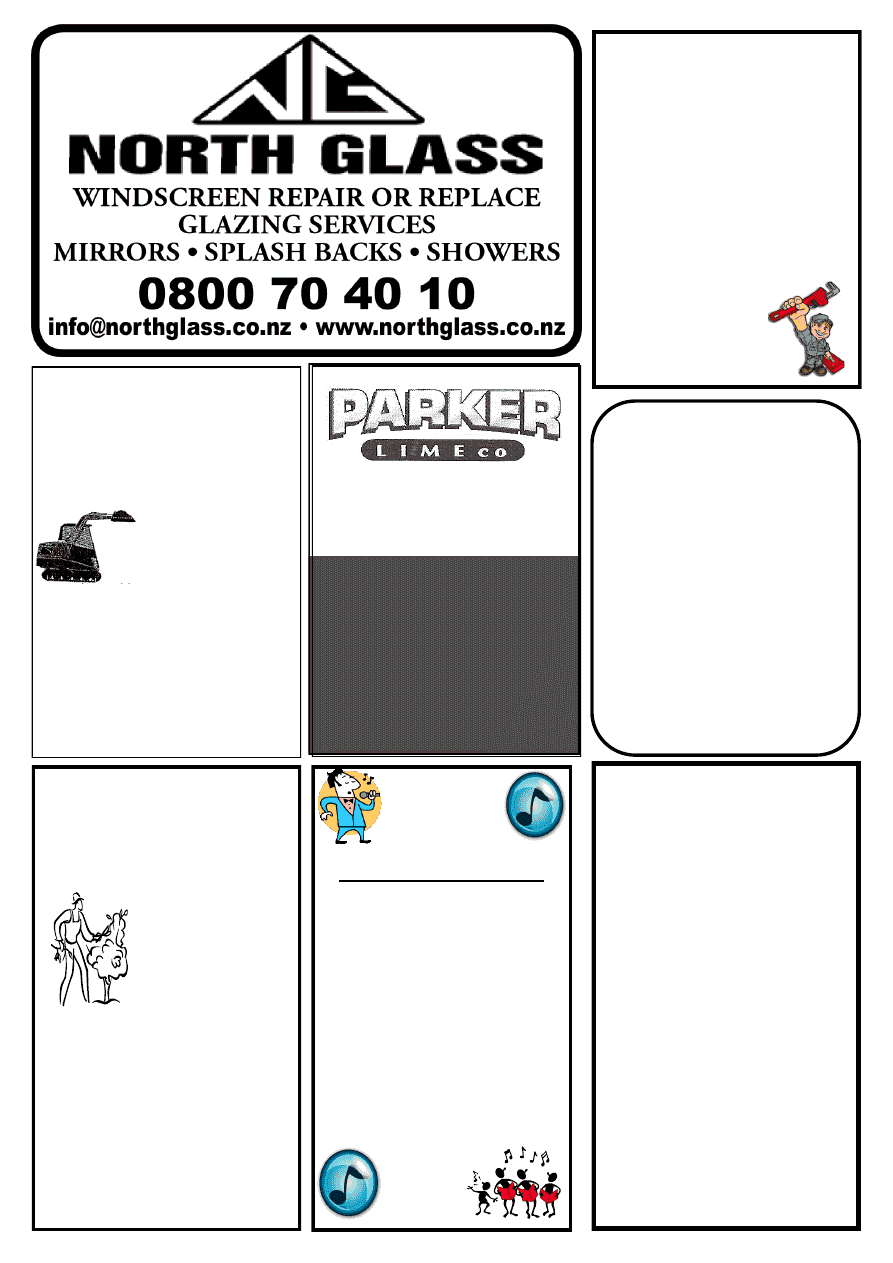 T.W.WRIGHT 
WATER PUMPS  
SALES & SERVICE 
DEEP WELL & SUBMERSIBLE 
REPAIRS 
203 WHAKAPIRAU RD, 
WELLSFORD 
PHONE 09 4238235   
MOBILE 021 976 545 
Ross Murphy 
PLUMBER 
Certifying Plumber 
09 431 7510 
021 424 252 
Paparoa Based
+
New Housing 
+
Renovations 
+
Maintenance 
Landscape Supplies 
Bulk Cartage 
4312407 
Mob: 021 453 252  
Fax: 4312939 
scott.parker@parkerli
me.co.nz 
Gibbons Road, Kai-
waka 
Willow Bend
HORSE  
HOTEL 
"   
Total Horse Care 
" 
Agistment 
" 
Riding Lessons 
" 
Arena Hire (60x40) 
" 
Young Horse Starting 
" 
Re-training/Exercising 
" 
Hoof Trimming 
" 
Problem Solving 
Phone Sue 09 431 2817 
or 021 623 776 
Or email sue.gray@xtra.co.nz 
OUT THERE 
GARDENS AND LAWNS 
Lawn Mowing – Any Size 
Section Clearing  
Hedge Trimming  
Spraying  
Planting 
Pruning   
Gutters Cleaned 
Chainsaw Work 
Regular Services 
General Maintenance 
Garden Waste Removal 
Free Quotes 
Get The Job Done! 
Servicing Kaiwaka/Mangawhai 
Contact Phil Jones 
027 243 5503  
A/H 431 2196  
Email: outthere09@gmail.com 
Singing Lessons 
Individual sessions 
All styles of music  
All voice types 
Reasonable rates 
Phone  
Maura Flower 
      021 164 8318 
Landcare 
Services 
Dave Hyndman  
     4312302 
     021 431238
Trenching, Hole Boring, Land 
Levelling,  Contact Rolling 
Driveways, Landscaping,  Post 
Peel,  Wood Chips,  
Lifestyle block mowing, 
etc....also Rotary Hoeing 
For reliable and friendly service 
contact Dave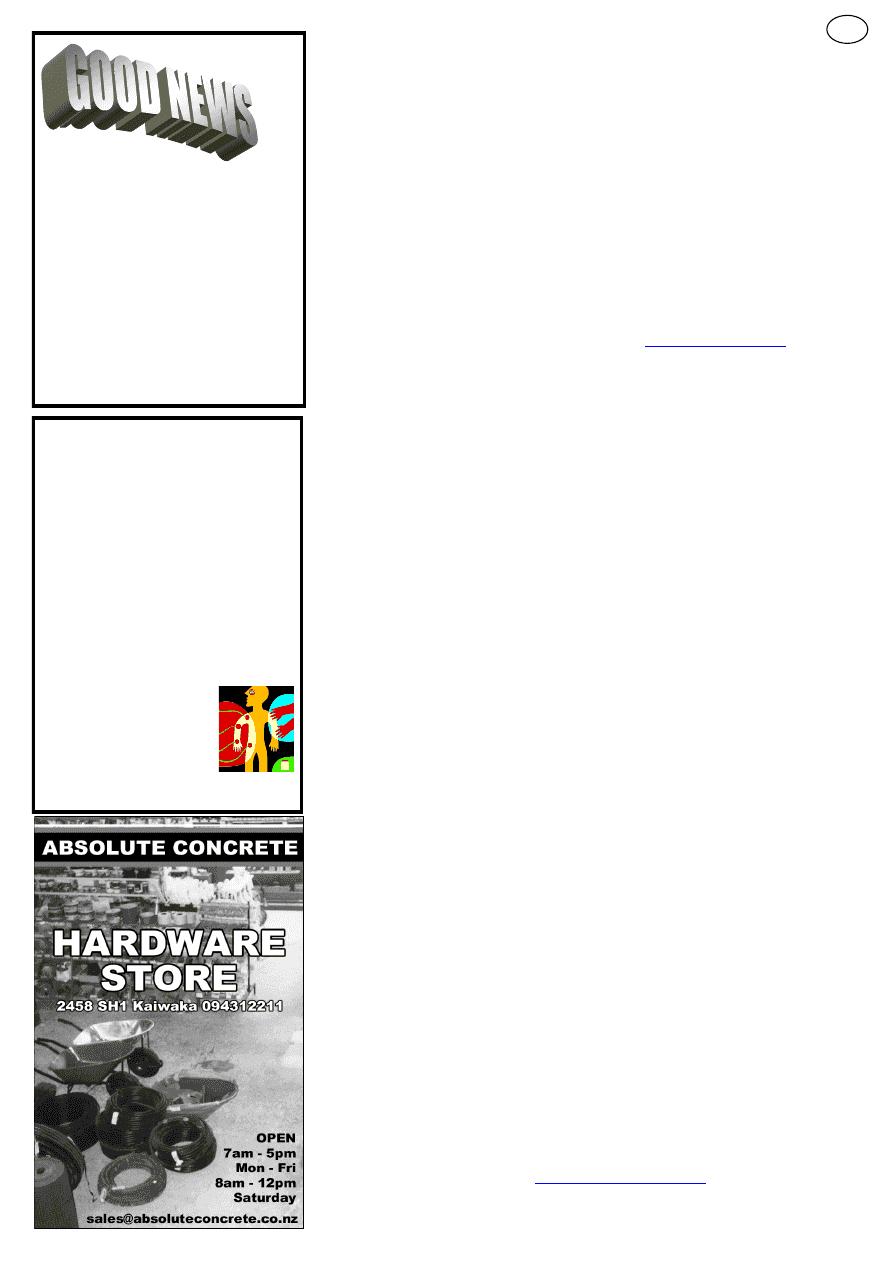 @ the  
Kaiwaka Family 
Church 
Your COMMUNITY CHURCH 
Each Sunday  
10am:  Lively Family  
    Programme
Everyone warmly welcome.
Ph.: Pastor John Dekker 
09 4318203 
THERE'S 
11 
OWEN STEVENS 
Osteo Therapist
For careful adjustments to bones 
and joints 
Treatment for  
humans and their pets 
Clinics: Kate's Place, Kaiwaka: 
Last Friday of month 
Warkworth Showground:  
2nd Thursday, monthly          
For  bookings:  9.00am-5.00pm  
Phone 
09 4312661 
Or phone Owen   
09 4317123                   
anytime 
KAIWAKA LIBRARY REPORT 
As I write this, the sun is shining after a few days of rain. It has been a good time 
to read a book, of course! Many thanks to the staff at KDC who make it possible 
to swap books between the libraries in the district so easily.  Until recently it was 
a very simple process for me, with the KDC office just up the road which I passed 
often, to drop off parcels of books to go to Dargaville, Maungaturoto, etc. I would 
collect any parcels addressed to me while I was there, other times a KDC staff 
member would drop them off on their way past the library. And I appreciated the 
invitation to your farewell drinks before the office left Kaiwaka, too, thank you. 
Now that the office isn't just up the road it's not quite so easy, but the generous 
staff members at KDC are still there to help us shift books around between librar-
ies following a quick phone call to let them know there's a "pickup" waiting here, 
just as they do for the other community libraries in the district.  Thank you!  
If a book you want to read isn't on our shelves, but it is held at another library in 
the district (Dargaville, Ruawai, Paparoa, Maungaturoto and Mangawhai), you 
can request to borrow it free of charge. You just need to come in and fill in an 
orange request form, and we take care of the rest. You can check the catalogues 
for the whole district at the KDC web site - go to 
, jump to 
the bottom of the home page, and click on the link for "Library". From the Li-
brary page you can search the catalogue and find other useful things. If you're 
desperate for a book that isn't held within the district you can still fill in a request 
form, and pay a $20 deposit - you will get some of that back later when the prop-
er costs of borrowing and posting that particular book are known. 
Recently I've read The Lost Fleet: Dauntless by Jack Campbell. John Geary is a 
legend - literally. He was presumed dead a hundred years ago when he and his 
crew had to abandon ship at the beginning of the war with the Syndics, until his 
pod was recovered by an Alliance ship that found him by chance and he was 
thawed from his frozen state. Everyone he comes in contact with is in awe of him, 
such is his legend and the studies made of "Black Jack" Geary's actions prior to 
his "death". Geary was promoted to Captain posthumously (so everyone thought 
at the time), making him the senior-most officer of his grade in the Fleet - so he is 
the one called on to take command when the senior officers of the Fleet go to ne-
gotiate with the enemy, as demanded by the Syndics. Problem #1 - he hasn't had a 
day's experience as a Captain, let alone commanding such a huge fleet of ships of 
all sizes and abilities. Problem #2 - the senior officers are all killed during the 
"negotiations" and he's now in charge until such time as they return to Earth and 
he's relieved of his command by someone more senior. Problem #3 - the other 
ships' commanders, while having vastly more experience than him, don't have the 
tactical training he's had - things have changed a lot in a century. Now he has 
hundreds of lives to protect while getting the Fleet away from the enemy. And 
while still recovering from having been frozen for a century - you don't just shake 
that off! Can he do it? I enjoyed this book, and am looking forward to the others 
in this series. Apart from the story itself, I like the way the writer deals with an 
aspect of space travel that is ignored in most books, movies, etc - the speed of 
light, and how that affects what you can see in the distance because it takes time 
for light to travel anywhere. For example, if you enter a star system from hyper-
drive, what you can see immediately may have happened several minutes or 
hours ago, which means the reality may be quite different, especially if a ship you 
could see is travelling towards you at speed! This book is on the Rental Fiction 
shelves in the library at the moment, but all four books will be moving to the Free 
Fiction shelves around1July. 
Elizabeth has been listening to The Cry of the Go-Away Bird by Andrea Eames, 
a Playaway audio book read by Clare Corbett. Elise loves the farm that is her 
home. As a young white girl in 1990's Zimbabwe, her life is idyllic. Her clothes 
are always clean and ironed, there is always tea in the silver teapot, and in theory, 
at least, black and white live in harmony. However this dream world of her child-
hood cannot last. As Elise gets older, her eyes are opened to the complexities of 
adult existence through the changes wrought in her family by the arrival of her 
stepfather Steve. As Mugabe's presidency turns sour, the privileged world of the 
white farmers begins to crumble into anarchy. Elizabeth said this is an interesting 
insight into Zimbabwe and Mugabe's regime of terror from the eyes of a young 
girl growing into a teenager, and the decision to leave the nightmare that exists in 
her own country. It's an easy listen, and highly recommends it to others. This 
book is on our Audio Book shelves until early October.  
See you in the library!  
Wendy Howard, Librarian 
Kaiwaka Library, cnr State Highway 1 and Kaiwaka Mangawhai Road. PO Box 89, Kai-
waka 0542. Phone 4312 539. Email 
 Open Wed-Sat 10am-
2pm, Mon 4-6pm. Membership is available to all residents in the Kaiwaka area.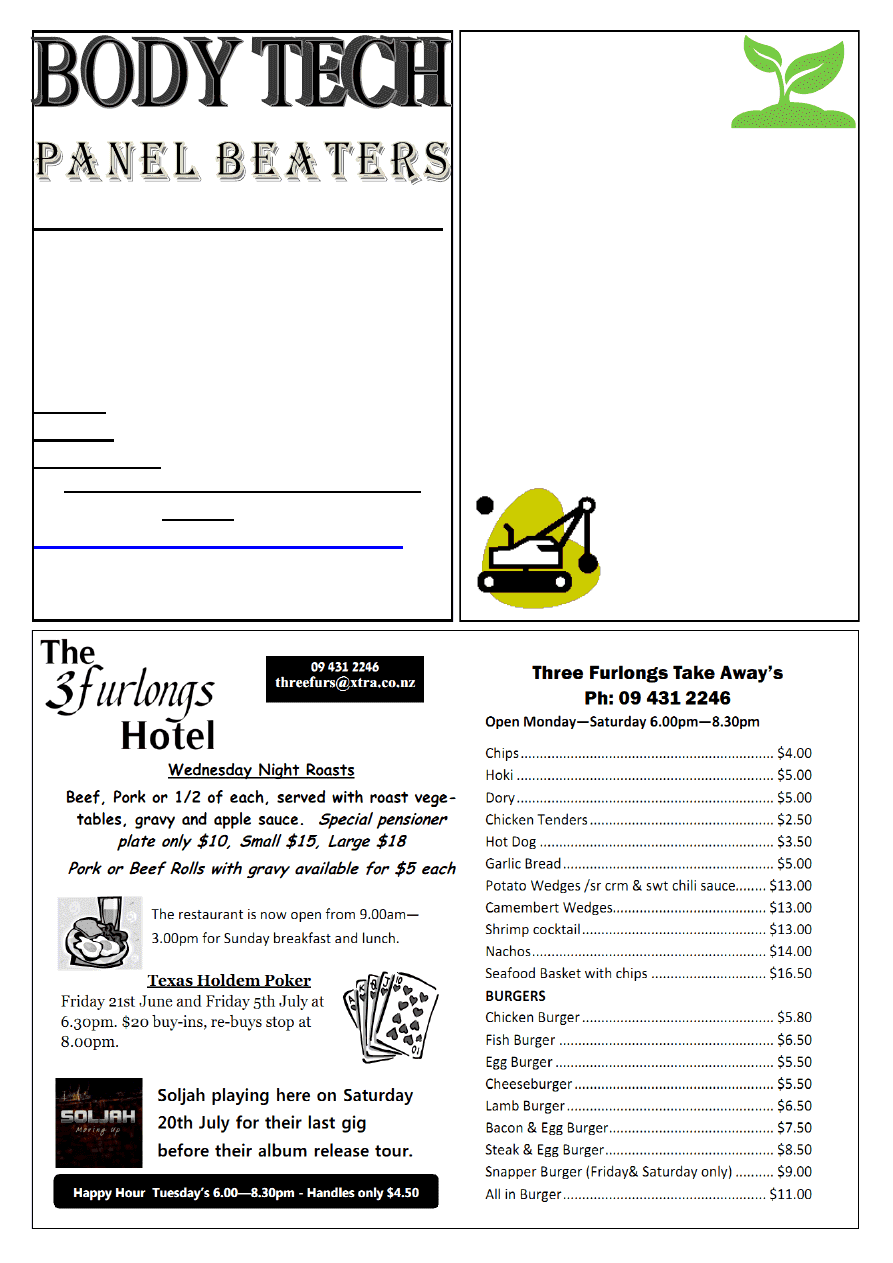 For all your body repair needs!! 
We do: 
 
Rust repairs 
 
Insurance work 
 
Anti-corrosion 
treatment         
Hours: 8am-5pm Monday-Friday  
Mobile: 021 118 0462 
After hours: 09 431 2384 
Phone: Craig or Call in for a free Quote 
e-mail: 
bodytech_panelbeaters@yahoo.com
We are located at 1837 SH1 Kaiwaka, behind Twin-
kle Tow ‗n' Tyre call in anytime for a free quote.  
 
Large and minor vehicle  
 
repairs 
 
Industrial vehicles 
 
Full Cut and polishes 
 
Bobcat ...Hole boring....Retaining 
walls 
 
Driveways and driveway repairs 
 
Sections cleared ... Land level-
ling  
 
  Complete landscape construction  
Service 
For  a fast friendly competitive service give 
us a call… 
Tim Hicks 
 Kaiwaka 
094312885 
02102391280 
Natural Earth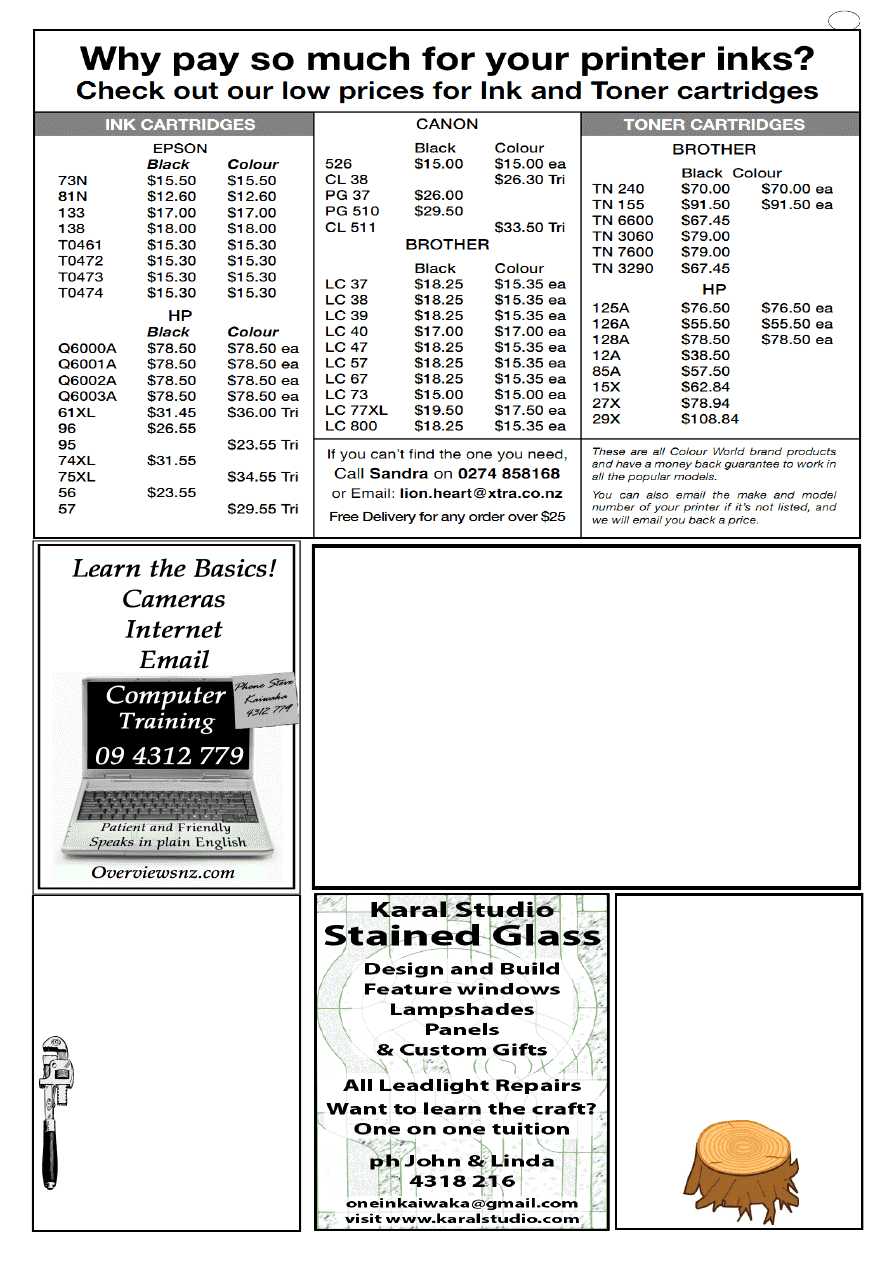 BARRY CURTIS  
PLUMBING LTD 
REGISTERED CRAFTSMAN 
PLUMBER 
Phone 4315572      
027 257 9884 
     25 years experience 
   
       Friendly reliable service 
  
All plumbing and  
maintenance 
       Alterations and new housing 
       New wood fire installation 
       Spouting 
       Competitive rates  
 PROMPT EFFICIENT  SERVICE  
PLANNING A NEW KITCHEN? 
 CONTACT NOEL McDOWELL
WELLSFORD KITCHENS
Ph/Fax 094312888 
KAIWAKA-Any time
  QUALITY CUSTOM MADE KITCHENS  
~Personal and Prompt Service~ 
~All Workmanship Guaranteed~ 
~Over 20 Years in the Trade~  
~Free Design & Quote~ 
STUMP 
GRINDING 
Big or small  
Tidy professional job   
Tel: Mark 021 457247 
 or 09 4321816 
13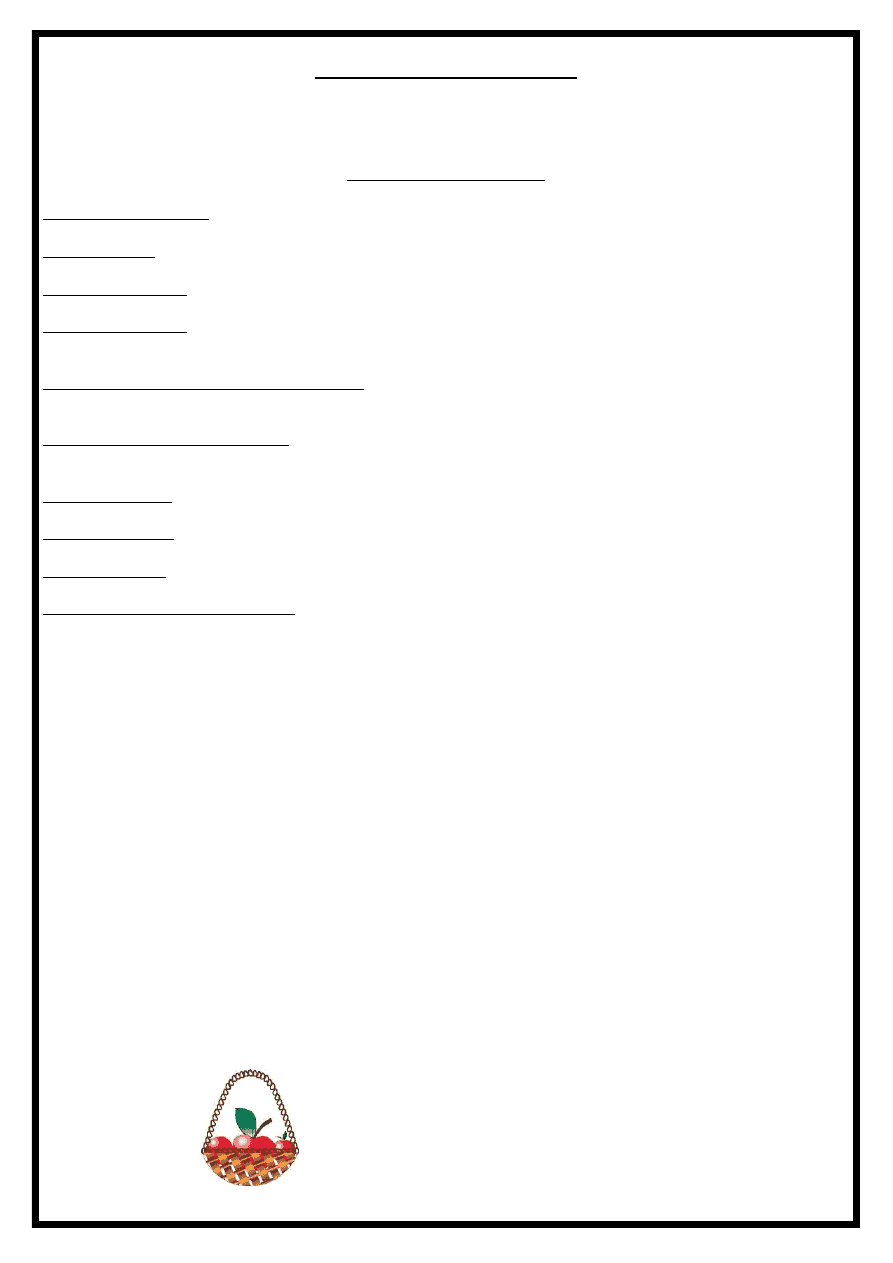 The Apple Basket 
We are your local Creative Store.  Suppliers of Beautiful Fabric, Knitting Wools, Trims, Laces, Threads, Patterns, Books, 
Classes….the list goes on.  Come and see us and we will show you around.   
Classes coming up 
Beginner Quilt Classes -  Learn how to sew hexagons, Dresden plate and all the traditional methods but give it a  
modern look.  Make a beautiful heirloom for yourself or someone special.  Monday Mornings 10.00—12.00 
Crochet Flowers - Learn how to make beautiful crochet flowers and then get tips on what to do with them.  Very  
inspirational.  Get creative with your yarns and make some beautiful things.  Wednesday 26th June 10.00—12.00 
Learn how to Crochet - Come along and learn the basics of crochet, then there will be no stopping you.  Wednesday 19th 
June 10.00—12.00 
Sock Knitting Classes -  Learn how to make amazing socks using a circular needle.  It is easier than you think!!   Make 
brightly coloured socks to wear to Pilates, Yoga or just around town.  Make some for the family in all the different beautiful 
yarns.  Saturday 15th June. 
Guilded Needlecase  Class with Val Waterhouse -  come along and make this exquisite needlecase and learn how to do all 
those beautiful embroidery stitches using silk ribbons, metallic threads, silk threads, beads the list goes on.   
Saturday 13th July 10.00—2.30 and Saturday 20th July 10.00—2.30 
Knitting/Crochet /Embroidery Club - Bring along your knitting ,crochet or embroidery and sit with like-minded  
people and get some knitting/crocheting/embroidery done without the worry of the phone and other distractions.   3rd 
Thursday of each month. Next meeting Thursday 20th June. 10.00  
Gift Making Class - This class is designed for you to make all your gifts for the year.  This month we are making an ipad 
case and bag/ or craft carry all.  Saturday 29th June 10.00—2.00 
Lounge Pouf Class  come along and learn how to make a gorgeous pouf for your lounge to put your tired feet on.   
Wednesday 3rd July 10.00—2.00. 
Chelsea Bag Class this bag makes a great knitting bag or make the shorter size and it is a great handbag.   
Tuesday 2nd July 10.00—2.00. 
Stitchers Garden Block of the Month: The goal for the 85" x 93" quilt is to teach how to use all the different feet for your 
sewing machine each month and to utilize decorative stitches on the sewing machine. Your machine does more than just 
straight stitch or zig zag.  This class will get you using your machine to it's fullest!  Starting 25th June for the Tuesday session 
or Saturday session 6th July 10.00—1.00.   
Register by phoning us or emailing us your interest.  Class payment is due upon registering. 
Our classes include a yummy morning/afternoon tea.   
 
New Yarns in stock include Touch Yarn, Panda Magnum Soft DK Acrylic, Angora,  
Cotton,  Knitsch Yarns, Rowan Yarns, Mohair/Silk, Merino/Silk.   
 
New Fabric in Stock include Kaffe Fassett Collection and also needle cord fabrics which are oh 
so soft.  Our fabrics can be used for dressmaking, quilts, interior cushions, tablemats, bags, toys, 
pin cushions, covering chairs…...the list goes on.   
Craft is so satisfying, it makes the worries of the world go away and lift off 
your shoulders.  
Creating is good for the soul.   
Create - Make - Soothe 
The Apple Basket 
1914 State Highway One 
Kaiwaka 0542 
PH/Fax 09 4312443 
www.applebasketquilts.co.nz 
Email: applebasketquilts@xtra.co.nz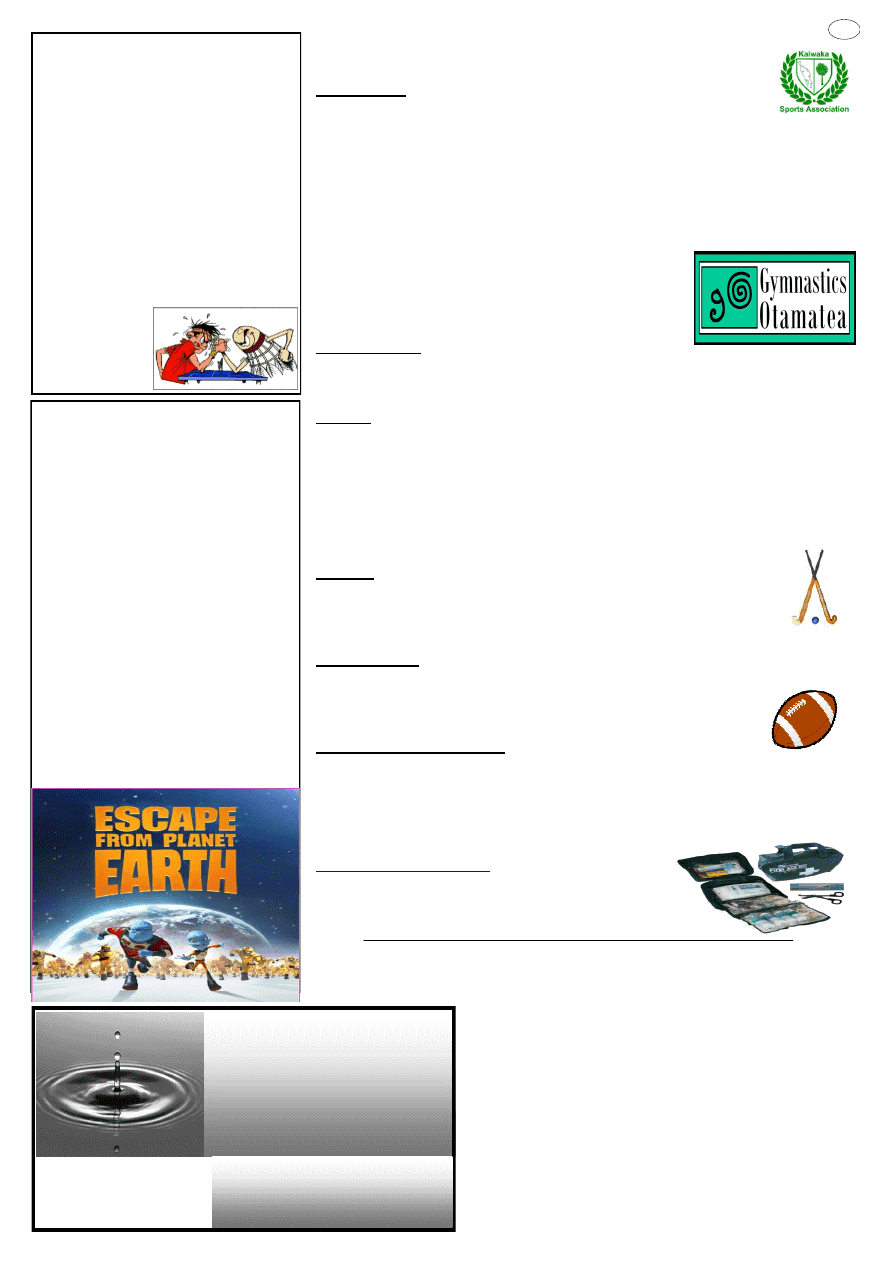 KAIWAKA SPORTS ASSOCIATION
15 
Friday 7
th
 we played Paparoa at home on a rain drenched 
night.  
Midgets won: Jasmine O'Keefe was the Jaques Player of 
the Day. 
Under 9's lost: Jarad Brain was the The Coffee Pot  Player 
of the Day.  
Under 11's won: Natana Blissett and Bob Mills were the 
The Coffee Pot Players of the Day.  Congratulations; good 
games were played. The players are all improving, looking 
forward to another good game at Maungaturoto. Our next 
game will be Saturday 15
th
 June at Maungaturoto;  kick off 
9.30 be there at 9.00 am.  New players are most welcome to 
join our club. 
Trainings: Midgets and Under 9's Tuesday 5.30;  Under 
11's Tuesday and Thursday 5.30.  
Enquires to Jennie 9450502 or 02102764171 
KAIWAKA BADMINTON 
Kaiwaka badminton has been going for 
a few weeks now.  We desperately need 
a few more players as we are struggling 
to keep the club going.  Please come 
and join us for a fun hour or so; cost is 
minimal, only $3 a night or if you are 
really keen you can join for the season 
for $50, or bring along the family for 
only $80.  It's definitely a must if you 
need a bit of exercise without even no-
ticing you are burning those calories.  
See you there Tuesday night 7.30pm at 
the Sports Association Complex.  If you 
need any more 
information, ring 
Kaye 09 4312345 
nights. 
 PETE WORSFOLD M. Soc. Sc. 
 Student Counsellor 
 
 peteworsfold@xtra.co.nz 
021 825 970
Professional Service 
Variety of Modalities 
By Appointment Only 
Gymnastics 
We would love to have a coach for our two boys' classes. The person  
we're looking for would be creative & energetic and ready to offer  
challenges & fun to our exceptional groups of boys.  
Gymnastics experience is not a prerequisite as it would be a shared position with 
an experienced coach. Classes are held Tuesdays, at 4pm & 4.45pm. Please con-
tact Stephanie Brown on 4312 022 or gymnasticsotamatea@gmail.com.  
On the 2nd & 3rd of September, Gymnastics Otamatea are partnering with Sport 
Northland and GymSport NZ to host the Otamatea Schools GymFest. Last time 
we held this, we had a very successful time with 5 schools in our area. This year, 
7  local  schools  have  expressed  their  interest.  We  are 
looking for volunteers to help out. There are all sorts of 
jobs to do, so we have something for everyone! Please 
contact Stephanie with your offer of help, thank you. 
Senior Rugby 
There will be an Otamatea rugby meeting on Tuesday 18
th
 June at 7.30pm at the 
Sports Complex. All welcome. 
Movies 
We  will  hold  two  movies  during  the  upcoming  school  holidays.  Escape  from 
Planet Earth is a fun animated movie, suitable for the whole family. This will be 
shown  at  the  Complex  on  Saturday  13
th
  July  at  6.30pm.  On  Friday  26
th
  July, 
6.30pm we will show Safe Haven, a romantic drama adapted from the book by 
Nicholas Sparks, author of The Notebook. Movies are $4 per adult and $2 per 
child (yr 9 and younger) and are a fundraiser for the Kaiwaka Sports Associa-
tion. 
Hockey 
We  will  host  a  Golden  Oldies  Hockey  tournament  at  the  Sports 
Complex  on  Sunday  7
th
  July.  Food  stalls,  bar  open.  Feel  free  to 
come along to watch the action! 
Rippa Rugby 
We will host a Rippa Rugby tournament at the Sports Complex on Friday 21
st
June. Teams from 10 local primary schools will participate so feel 
free to come along to watch. BBQ from 11am. 
First Aid Kit Fundraiser 
I am selling First Aid Kits as a fundraiser for the Kaiwaka Sports Association. 
With 77 items in a large carry kit with transparent fold-out compartments this kit 
is great value for money at only $39 each. The KSA makes $12 from each kit 
sold. Please refer to the order form in this edition of the Bugle for more details. 
Order  forms  can  also  be  found  at  the  Sports  Com-
plex,  at  Jaques  Four  Square  and  on  our  website 
Thank you for your support.  
Cheryl Anderson 
Manager, Kaiwaka Sports Association 
ESCAPE FROM          
ESCAPE FROM          
PLANET EARTH
PLANET EARTH
Saturday 13
th
 July 
     Kaiwaka Sports 
Complex 
    Doors open at 
6.30pm 
       Adults $4, children 
$2 (yr 9 & under) 
      Fun, family-friendly 
movie! 
EASTERN 
UNITED JMB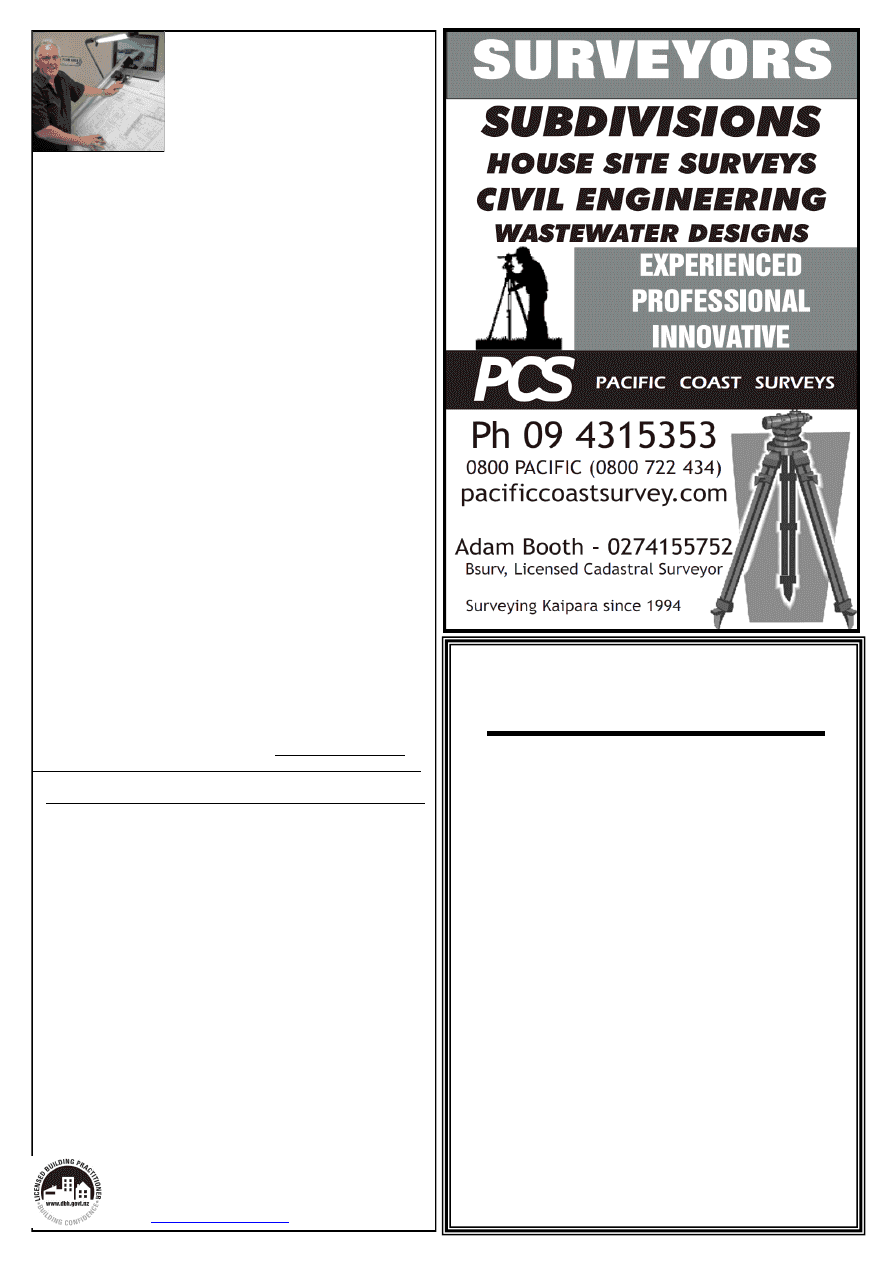 STOCKFOOD
GREAT RANGE FOR ALL YOUR LIVESTOCK  
AT GREAT PRICES 
 ALSO CHECK OUR 
DOG BISCUITS 
20 KG FOR $58.90 
LPG REFILLS 9KG 
STILL ONLY $31.50
MANGAWHAI SERVICE 
STATION 
(09) 431 4242 
44 MOIR STREET IN THE VILLAGE 
ARCHITECTURAL 
BUILDING PLANS 
AND DESIGNS 
20% Reduced Cost - design and planning. 
If you are thinking of building, then you need 
to make use of cost savings in architectural 
design as well as having a good and well experienced designer. 
This applies if you are considering a new home, any alterations or any 
building additions/farm buildings, sheds, alterations, whatsoever. 
There are many things that are frustrating if you are not totally 
familiar with what all details are required by Councils -especially 
with new regulations in force to ensure everything runs smoothly - 
e.g. Resource and Building Consents, planning restraints, new 
building materials ,applying for building permits, dealing with 
building contractors to name a few -you need a capable,  
experienced and professional designer with a clear knowledge of 
all the processes. 
WE CAN HELP YOU CLARIFY ALL OF THESE ITEMS 
 
AND MAKE LIFE RUN MORE SMOOTHLY. 
Brian of Wright Design has been helping and organising all these 
facets of design and building for over 40 years. 
With needs of family changing and the economy - building require-
ments constantly being reorganized and made more complex, it's very 
important to obtain professional advice for any building project - no 
matter what size. 
Brian advises on design, materials, permit applications, builders 
and subcontractors for any project - no matter how small or large 
ALL THIS AT A REDUCED COST so YOUR DOLLAR    
GOES FURTHER  
Wright Design offers free visits, consultations and all the advice 
you need on planning. Design, building, contractors, council  
permit applications, guaranteed permit plan acceptance. 
QUALIFICATIONS 
Brian is a qualified designer (NZCAD) with over 40 years of varied 
experience in all types of building and is a registered and Licensed 
Building Practitioner in Design - L.B.P. 117345 
He ensures you will achieve the best from your budget with  
recommended excellent local contractors ready to competitively 
price and build your personal project quickly and efficiently. 
EXPERIENCE 
Brian's practical building and 40+ years of design experience 
means he can give you excellent advice and all the guidance need-
ed for all your building needs, 
FEES: To help you attain your project Brian has reduced his 
costs by 20%, giving you extra funds for the rest of your project. 
ENGINEER: Brian can arrange engineering for a reasonable cost. 
THIS IS AN ABSOLUTELY GENUINE FEE REDUCTION!! 
Qualified and inexpensive designer – N.Z.CAD., LBP 117345 
Guaranteed design and working drawings 
Free site visit to your home or property 
Great service 
Obtain a free quote with 20% Discount. 
PROJECTS 
Additions, alterations, basements, new houses, motels, bed and 
breakfast commercial buildings and shop fit outs are a few pro-
jects he has been involved with. 
Brian can show you many of his projects in the area to emphasise 
his versatility 
WHAT TO DO FROM NOW 
Call Brian   
Arrange a visit 
Discuss your needs 
Obtain great advice.  
Obtain a free quotation - with a true 20% discount 
Make a decision based on the facts - You Won't Be Disappoint-
ed! 
MAKE GOOD USE OF HIS EXPERIENCE AND THIS 
GREAT OFFER OF REDUCED FEES OF 20% 
Brian can offer plan printing-from A4 to AO (2 x A1 size) 
WRIGHT DESIGN 
Brian's office is at: 72 SPINDLER ROAD, R.D.2 WELLSFORD  
(Off Wayby Valley Road.) Call in for a chat and a coffee, or he 
will call on you at your home if preferred. 
WRIGHT DESIGN: Office 09-423-8092 
Mobile 021 276 7389 
Email: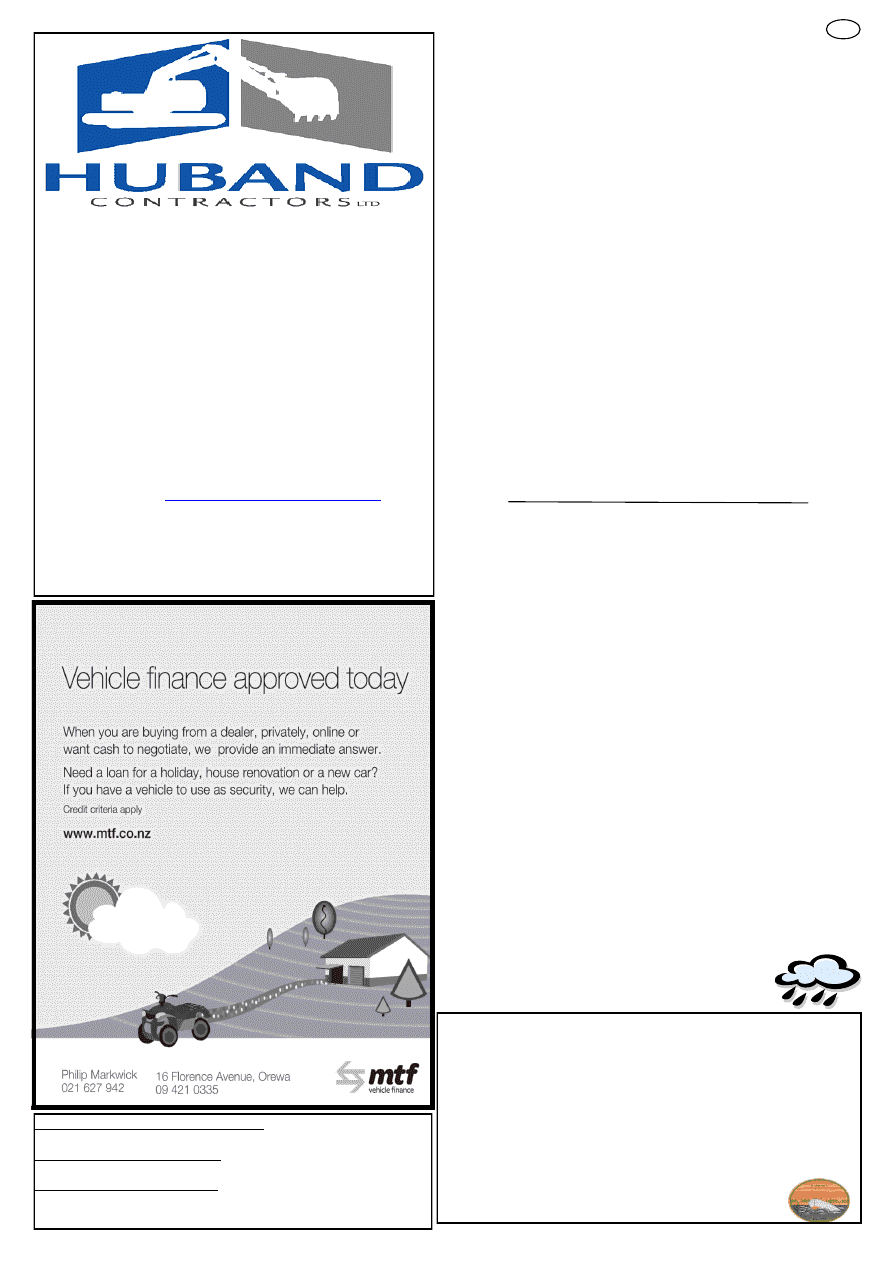 *   R O A D I N G   *   E A R T H W O R K S  
*    
*   D R A I N A G E   *   S I T E W O R K S   *  
For any further enquiries, contact 
Shaun on: 
Cell: 021 222 0272 
Home: 09 4318339 
Email:   
Shaun Huband:   
Registered Drainlayer 
Kaiwaka Bugle Advertisements 2013: 
Classified $2; 1/8 or 1/9 page $5; 1/4 page $10; 1/2 page $20;  
bugleaccounts@kaiwaka.co.nz 
Payments can be online, posted or left at Jaques 4sq Store. 
kaiwakabugle@kaiwaka.co.nz  for queries or copy. 
The Kaiwaka Bugle is a community newspaper run by volunteers.   
Articles, etc. printed are not necessarily the opinion of the BugleTeam  
17 
DOG TRIAL UPDATE 
...
Continues from front page
left to bring the sheep home.  All our local dogs managed that 
but not up to a standard that impressed the events' Judge. 
The Short Head and Yard and Duncan with Tim were first to go 
starting well with a full point run-out, Tim worked well but the 
three  lambs  were  not  impressed,  with  one  in  particular  deter-
mined  to  get  off  the  course,  so  after  getting  down  to  the  flat 
section Duncan gave the Judge a wave and retired, with most of 
his  pride  intact.  Scott  and  Elle  did  everything  right  but  once 
again were undone by those Taupo lambs.  With Skeeta he was 
very  hopeful  as  this  dog  has  the  presence  to  bully  even  the 
smartest of lambs but after a solid run-out and a reasonable lift 
he got a wave from the Judge, thankyou!  So Scott and his dogs 
were  soon  heading  North  with  their  NZ  Champs  dream 
gone.    Tony  and  Steele  were  the  last  pairing  to  run  on  the 
Thursday  evening  with  marginal  light  but  Steele  was  working 
well  and  doing  a  great job  of  handling  his  3 lambs, one  awk-
ward, right to the yard, gate open, enough time to complete and 
only a few points off, these lambs were never going to go into 
that  2  square  metre  yard,  so  that  put  paid  to  any  Molesworth 
member going on to the finals.  Out of the 250 runs in the Short 
Head only 30 penned (yarded) and considering these were the 
best dogs from around NZ these lambs really were difficult. 
In the finals there were only 3 pens out of the seven runs and 
the  only  Northlander  to  feature  were  Murray  Child  with  Dice 
who ended in 5th place in the Short Head & Yard. 
It was a very enjoyable week nevertheless and well done to the 
Waikato Centre Clubs for a very well run Championships. RH 
KAIWAKA WEATHER
Greetings  folks.    I  hope  all  is  well  and  you  have  not  had  this 
dreadful flu or virus that is going around.  The weather has been 
very  changeable  the  last  month.  At  least  we  had  some  lovely 
calm  days  and  lovely  sunny  ones  and  of  course  that  freezing 
cold  day  on  my  birthday  that  was rather  uncalled  for.    It  kept 
me indoors anyway.  We had that vicious thunderstorm early in 
the  month  and  another  later  on.    I  believe  some  children  wit-
nessed a sheep get killed by a lightning strike that was near the 
Sports  Association.  My  farming  rellie  told  me  that  the  water 
table is about where it should be for this time of year. So alt-
hough we had the big dry we are about back to normal as far as 
the weather goes.  I am hoping, as I guess you will be too, that 
we can have some more dry days as it is now officially winter 
and  that  means  rain.    For  May  this  year  at  our  house  we  had 
194mm rain and May 2012 we had 110mm. This year we had 
rain on 14 days of the month of May and last year 10 days with 
rain.  The first 5 months of the year this year we had 387mm 
and  2012  we  had  477mm.  The  wettest  May  since  1987  was 
2001  with  281mm,  and  the  driest  was  May  2007  with 
27mm.    The  wettest  first  5  months  of  a  year  since  1987  was 
2011  with  854mm  and  the  driest  5months  was  1989  with 
108mm.  I am sure those wise farmers who put in extra dams or 
cleaned the old ones out will be happy as some are already full 
and some near to it.  After today's rain they may be by now.   
Well take care out there and watch those slippery 
roads  and  keep  warm.  Bev  Jaques 
2093 SH1 RD2 
Kaiwaka 0573   Phone:  09 431 2367      
Mobile:  021 024 99867 
Point Curtis Cruising Club 
Point Curtis Cruising Club Inc AGM Tuesday 11 June, 7pm at 
3  Furlongs  Hotel.    General  committee  meeting  to  follow 
AGM.  All welcome. 
Subs are due now.  $30 per family and $20 single.  Please pay 
at 3 Furlongs Hotel or post to Jean Mcleish, Secretary, C/- Kai-
waka  PDC,  Kaiwaka  0542.    Please include  up  to  date  contact 
details when you pay your subs. 
Boar Hunt: 10 and 11 August 2013.  More details to follow in 
upcoming Bugles. 
Wayne Leslie, Commodore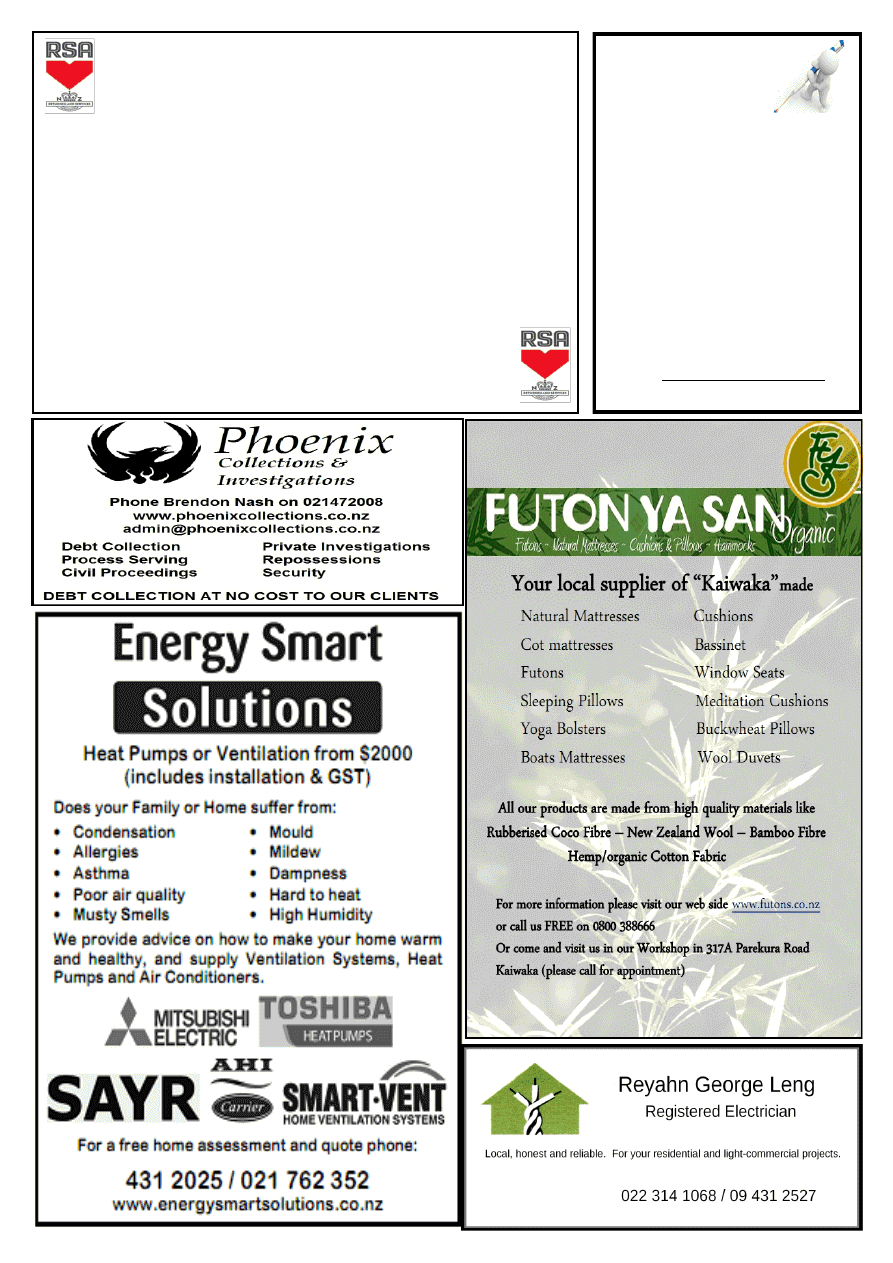 "  TROPHIES & CUPS 
"  AWARDS & MED-
ALS 
"  GIFTWARE 
"  CLUB ORDERS or 
ONE OFFS 
Topnotch  
Engraving
Quality Engraving Service  
SPECIALISING IN:
"  ENGRAVING    & 
SALES 
"  NAME  BADGES 
"  SIGNAGE 
"  PET TAGS 
"  JEWELLERY 
www.pettagsnewzealand.com 
Phone (09) 431 2174 or  
Email: engraving@slingshot.co.nz
HAKARU RSA
Women"s Section 
2nd Friday of the Month 
from 6.30pm 
    Roast of the Day  
 $12.00 
    Fish n Chips  
 $10.00 
     Pea Pie Mash   
  $  6.00  
Includes salads 
Desserts  $3.00 
Phone Heather 4314668 
Jan 4314512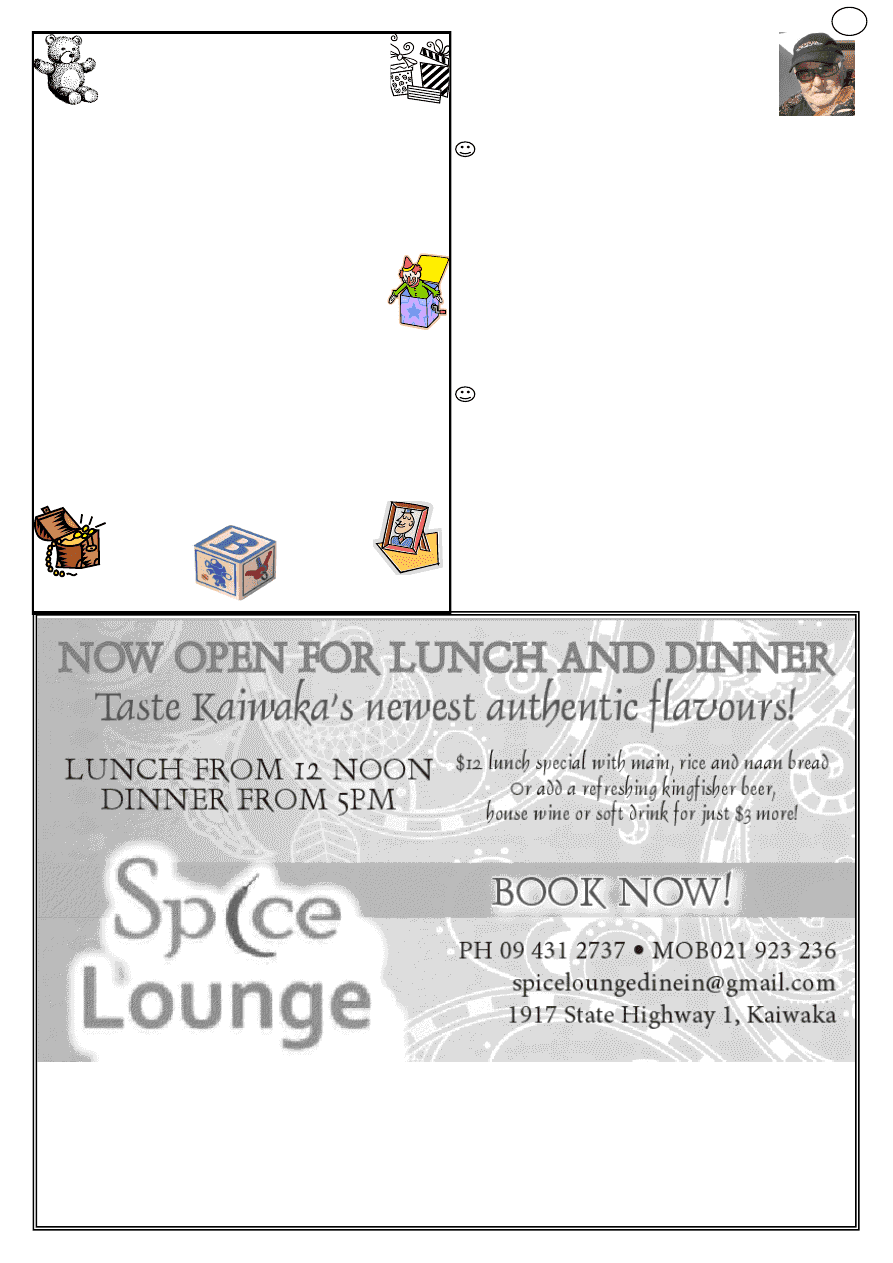 Celena's Gifts 
1925 State Highway 1 
KAIWAKA (next to Italian Bakery) 
Ph: 09 4312741 
We stock:- 
 
Baby Gifts  
Jewellery     Toys 
Kitchenware  Toiletries     Photo 
Frames              NZ Souvenirs   
Candles 
   ... and much more! 
We are operating 7 days now for lunches and dinners. Winter Specials for June "15% off on all main course meals" 
Offer valid for dine in only until 10th July 2013. 
Our  lunch  specials  are  $12  lunch  pack  which  has  choice  of  curries--  butter  chicken/chicken  tikka  masala  ,  lamb 
roganjosh/lamb vindaloo comes with rice & naan bread  and complimentary poppadum. Also customers can top up, for an 
extra $3, with any soft drink (coke, sprite), house wine (red/white ) or kingfisher beer, (conditions apply). 
We are also introducing salads at lunch and options are: Tandoori chicken salad and Sesame Beef Salad for $11.99 
Also fish and chips are available for lunch (beer battered fish) and people will get the chance to try "Soup of the Day" as 
well for just $8. 
We are also open for bookings: for example any birthday parties or family get-togethers. Phone: 09 4312737     Satinder 
Bill Leslie shares jokes with  
Bugle readers: 
Gi'day to all;  have been a bit busy lately,  
so thought I would share a couple of jokes with  
Bugle readers. 
 A young local knocked on the pearly gates and asked St. 
Peter to be allowed in.  St. Peter looked up his book and 
couldn't find any reference to the young man, and said, ―to 
be  allowed  in  to  Heaven  you  must  have  done  something 
worthwhile  on  earth,  and  I  cannot  find  out  anything  about 
you.  Have you done anything that will justify your entry?‖. 
―Oh  yes‖,  replied  the  young  local,  ―on  my  first  visit  to 
Auckland I saw a motorbike gang harassing a young girl, so 
I went up to the leader, kicked over his bike, spat in his face 
and told him if they didn't leave the girl alone, I would beat 
the daylights out of him‖. St. Peter was very impressed and 
looked into his book again, asking ―That's very interesting, 
tell  me  when  did  this  happen?‖.    The  young  local  replied 
―About two minutes ago.‖
 The  Irish  111  call.      An  Irishman  decided  to  go  deer 
hunting  and  as  he  was  getting  ready,  his  wife  offered  to 
clean his gun.  As she was polishing it, the gun discharged 
and  her  husband  fell  to  the  floor.    The  wife  rushed  to  the 
phone,  dialled  111  and  screamed  at  the  responder,  ―Help 
me, help me, I've accidentally shot and killed me bludy hus-
band, what will I do, help me please!‖  The responder tells 
the wife, ―calm down, calm down.  First of all I want you to 
check and make sure your husband is dead, ok?‖  There was 
a pause on the phone, then the responder hears a click, and 
then —-BANG, after which the wife replies, ―Alright, I've 
dun dat, what do I do next?‖ 
Bill Leslie 
19 
LOCAL SERVICES 
*St.John Ambulance 
111 or Freephone0800 61 0066
*Fire phone 111     *Police phone 111 or 09 4311150
WELLSFORD DOCTORS: Ph: 4238 086 
 
A A: Meets Wed., 8pm Kaiwaka Ph: 4312228, 4315543, 0800229 6757   
AL ANON: In recess, contact Ph: 4312228 
AgriQuality (MAF) Livestock Consultant 
Phone 09 4311 820 or 021518257 
CAB-Citizens Advice Bureau.Wellsford Ph: 4237333. 
BUDGETING SERVICE,OTAMATEA:Free confidential advice & support - all 
areas of  personal finance Ph: 09 4318173 or 094318117
FAMILY SUPPORT SERVICES responding to the needs in our community  
Counselling/Family Therapy/Seminars/Youth Work/Probation/
Osteopathy/Govt.Day Agencies/Community Information  
Ph: 4312661 Hours: 9am-5pm. Mon - Fri (funded & CYFS approved) 
FUNERAL SERVICES: Morris & Morris Ltd, 
Whangarei - Bev Jaques Ph:4312367 or 0800667747 
Grandparents Raising Grandchildren: Sarah Rogers Ph: 4312194 
HAKARU LANDFILL/TIP:Open everyday except Tuesday 
10am-4pm.Ph4312629 Cost-$40 cubic metre Ph:4258567 - office 
INLAND REVENUE: Last Friday each month, 
11-3pm Ph4312661 
KAIWAKA KOHANGA REO:
Ph:4312620 Mon.-Fri. 8.30am-2.30pm 
KAIWAKA CEMETERY: Ph: 4312045 
KAIWAKA LIBRARY: kaiwaka.library@gmail.com  
Mon. 4-6pm; Wed., Thurs., Fri., Sat.  10am-2pm Ph:4312539
KAIWAKA PLAYCENTRE: Ph: 4312286. Hastie Lane 
Monday to  Friday  9.00am 
- 
12 noon.
KAIWAKA POST OFFICE:
Ph:4312 626 Fax: 4312287  
Post Code: 0573  for RD2  and  0542 for all Kaiwaka Post Office mail 
KAIWAKA SPORTS ASSN: Ph 4312005; 4312129 gym 
KAIWAKA ST JOHN: Manager Steve Rosser  09 4318403, 021 2316836 
NORTHPOWER: Faults Kaiwaka area 0800 104040 
PARENTPORT: Free, practical family support servicePuhoi to Paparoa 
Ph:  Sharon Mehana, Co-ordinator. 4259357 or 027 280 5093 
PERSONAL DEVELOPMENT COACHING, GROUP FACILITATION:  
Sabine Druckler 4312231 
PLUNKET  KAIWAKA/MANGAWHAI:  Ph:
094318187 
or  0
276753488 
Kaiwaka Mobile Clinic once a month– appointments necessary;  
Mangawhai (next Domain) 
1st & 3rd Thursday & Coffee Morning; 
PLUNKET CARSEAT CO-ORDINATOR:  
Pat Scott Ph 4314530 or  
0272881635 
PLUNKET FREEPHONE -0800 933 922 
PLUNKET -MAUNGATUROTO  Clinic every 2nd & 4thThursday. Ph: 
09 4318187 
PUBLIC HEALTH NURSE: Gloria Reid Ph: 094327634  
HOMEOPATH: Donna Flavell Ph: 
4314843 
RETURNED AND SERVICES ASSN 733 Settlement Rd. Hakaru 
Ph.4312176 Bill Kerr (President) Ph.4314719 
TE KOROWAI AROHA O NGATIWHATUA 
(The Cloak of Love of Ngatiwhatua) Support and Maori Consultancy.  
Ph: 4239481 (Wellsford) 
WOMEN'S WELFARE LEAGUE & Reaching Out For Youth:  
4 Kaiwaka-Mangawhai Rd, M Morgan 4312293 
VETERINARY SERVICE MANGAWHAI: 
Ph: 4314535 Mon-Fri 8.30-4.30, Sat 9-12, a/h appt. 
KAIPARA DISTRICT COUNCIL www.kaipara.govt.nz:  
Help Desk FREEPHONE 0800 727 059 
ASK FOR MANGWHAI 
OFFICE
Dog/Stock/Noise 0800 105 890 
Next Bugle Deadline Friday 21/06/2013 
Send copy to kaiwakabugle@kaiwaka.co.nz
WHAT'S ON
PLEASE ~ do let me know what is on - email 
kaiwakabugle@kaiwaka.co.nz 
Advertising in WHAT'S ON is FREE  
 
KAIWAKA MARKET  2
nd
 Sunday of the month in the Kai-
waka Hall 10am–1.30pm 
09 4318717 
Mondays Kaiwaka/Mangawhai  Tramping Grp. 8am-2.30 
Tuesdays Rhythm&Riggle 10.0am Christ the King Church 
Mangawhai. 
*14 June ~ DANCE OF LIFE, freestyle dance, 8 pm, Kaiwaka 
Hall, 09 4312408 / 021 2968794  
*22 June ~ LATIN FUN CLASS, 7.30 pm, Kaiwaka Hall, 09 
4312408 / 021 2968794 
*06 July ~ LATIN FUN CLASS, 7.30 pm, Kaiwaka Hall, 09 
4312408 / 021 2968794 
*14 July~ KAIWAKA MARKET 10am-1.30pm KWMHall
See www.kaiwaka.co.nz for upcoming events. 
HOUSEHOLD  RUBBISH  COLLECTION  -  Kaiwaka    Pick  up  ­
Mondays=Green  bags  are collected by Northland Waste-queries to 
them 09 4303273 Wednesdays.=Blue bags and yellow recycling (At 
Jaques  Blue  bags  $2.80  and  yellow  $1.40)  are  collected  by 
Kaurlilands 09 4392146.  
*OTAMATEA GREY POWER-09 431 8138 Joan Hoggard  
*KAIWAKA BADMINTON -Tuesdays 7.30pm Ph: 4312345 
*KAIWAKA GARDEN & FLORAL Grp:
2nd Thursday in month Ph: 4314767 
*Kaiwaka SCOUT
S&CUBS-
Thursdays 5.30-7pm,KWMHaII, Innes Ph: 4312250  
*KAIWAKA SQUASH -Mondays 7pm,  Ph: Barbara Thomas 4315905 
*GYMNASTICS OTAMATEA -  Tuesday Ph: Stephanie 4312022   
*HAKARU PONY CLUB-Ph: Dianne Christianson  4314315 
*MANGAWHAI COMBINED PROBUS CLUB: 2pm,3rd Thursday 
month in the Senior Citizens Hall Mangawhai. Ph: 4315777
*PT CURTIS CRUISING CLUB - Jean Ph: 4312246 
*WAIPU GENEALOGYGROUP -4th Monday in month Ph: 4312725 
*NZ GENEALOGY-Wellsford - 1st Thursday in month Ph: 4237033 
*CRAFT GROUP:2nd & 4th Tuesday, 10am, Wellsford Ph 4238547
*RSA,Hakaru & Dist.Women- meet 1.30pm 4th Thurs in month 43123668  
*OWEN STEVENS at Kate's Place Ph:4312661   
*Diabetes Support Group-for Kaiwaka, Mangawhai, Wellsford -10am, 
 
3rd Friday of month Ph:A.Pert 4238242; J.Gardner 4238060 
WELLSFORD CITIZEN ADVICE BUREAU:  
0800 367 222 
Ph: 4237333 Wellsford Community Centre   
Email: cab.wells@xtra.co.nz
CHURCHES:
*Gateway Worship Centre-St Mary's Church Nathan Rd off Oneriri Rd, Kaiwaka 
Services, 10.30am 1st & 3rd Sunday of every month. Contact: Rev David Gage 
4312528 or 0212354282 
*Kaiwaka Family Church-Your Community Church Sundays, l0am 
Home Group every Wed evening, Pastor John Dekker Ph: 4318203 
*Kaiwaka Services.Anglican & Co-op at StPauls Church  - 1st Sun. 9.30am
(Anglican),3rd Sun. 4pm (Co-op).  Contacts: Rev. R Dunlop 09 4318193, 
M.Hargreaves, 4312295, C.Bygrave 4312057  
*Church of Christ the King, 9 Molesworth Dr., Mangawhai 9.30am every Sunday 
*St.Mary's Catholic Church:
Maungaturoto – Griffins Road, Saturday evening Vigil 
Mass 6pm; Mangawhai – Senior Citizens Hall, Sunday Mass 8:30am; Wellsford – 
Matheson Road, Sunday Mass 10:30am; Mid-week Mass times and all enquires to Fr. 
Bill Fletcher – phone 423 8170 
*Baptist Church: Sun. 10.30am Mangawhai Snr Cit.Hall.Ph:4312339 
*CauseWay Church Mangawhai – Sundays 10.15am, Mangawhai Community Recrea-
tion Centre, Insley St. Ph: 09 4314782  www.causewaychurch.org.nz
*St.Paul's Archie Bull Hall HIRE  donation for electricity & upkeep  
 
(usuaIly$10-$15per hire) Contact G. Jaques 4312048 
*Kaiwaka War Memorial Hall HlRE- contact Wendy 4312725 or 
 
Email  kaiwaka.hall.bookings@gmail.com 
*Hakaru Hall HIRE-contact  J Marshall 4312297 
*Te Pounga Marae queries -A.Gage 4312528, 4312527 
*Kaiwaka Sports Association hire/queries- C. Anderson 4312051 
Justice of Peace: B.FJaques; L.Donaldson; A.F.Hargreaves  -please phone to 
make sure they are available 
Marriage  Celebrants:  L.Donaldson;  A.F.Hargreaves;  Judith  Knights  09 
4315765