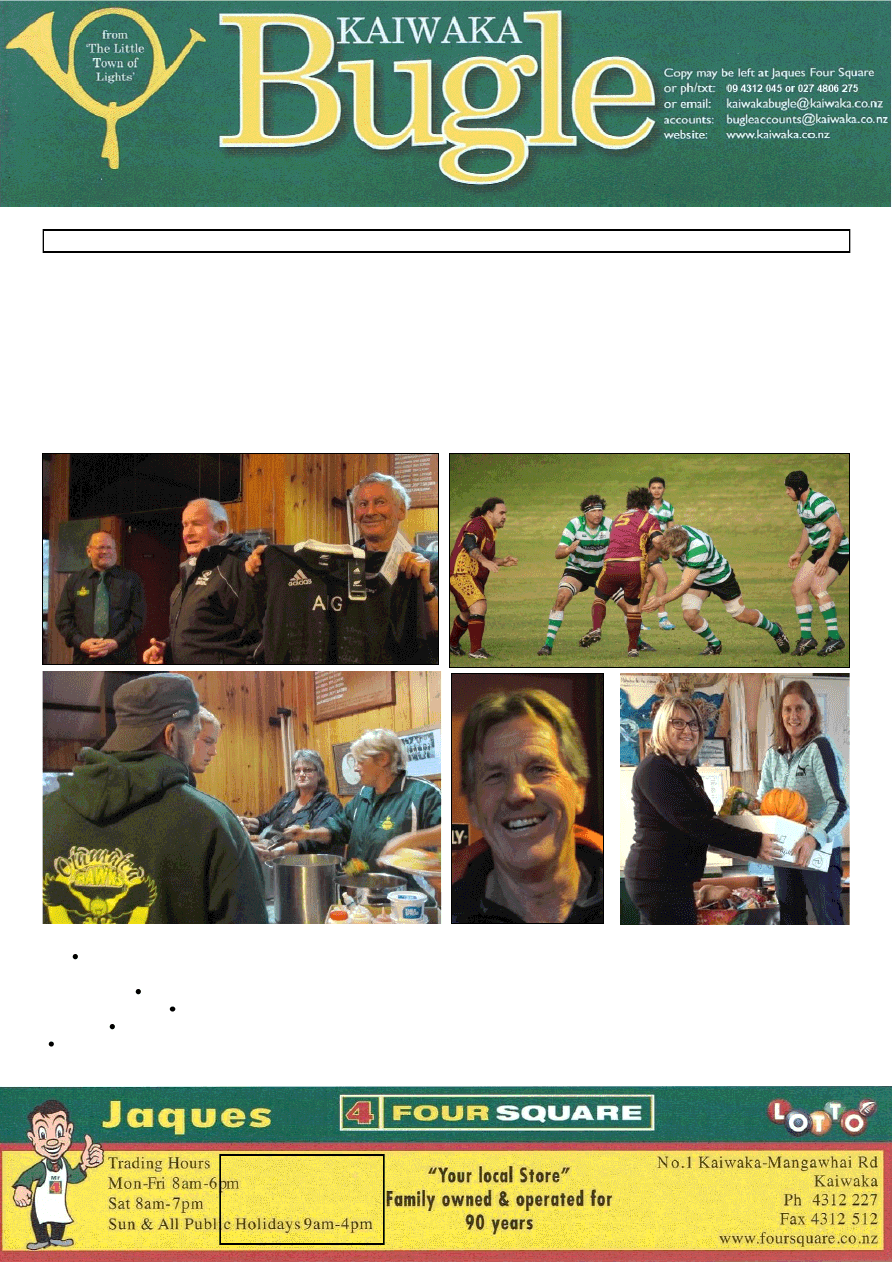 www.kaiwaka.co.nz 
Kaiwaka Bugle - 7 July 2015 
Page 1 
 No: 13
7 July 2015 
New Winter Hours: 
Mon-Tue,Thu-Fri: 8am-
6pm; Wed: 8am-6:30pm;  
Sat: 8am-7pm;  
Sun: 9am-5pm 
Above clockwise from top left:  
l-r Kevin Robinson, president of Otamatea Hawks Rugby Club, Russell Foster (proud grandfather of local ruby 
players), winner of the auctioned All Blacks jersey, Tony Hargreaves auctioneer;  
Jordan Linnell (Player of the Day) and Shane Neville making the tackle against Hora Hora;  
Lish Reynolds presenting donated food to Paula Jaques (see Kaiwaka School p7);  
Evan Wright was presented his long-overdue Life Membership badge for the Otamatea Rugby Club;  
a scene at the kitchen after rugby matches, Jennie Reynolds (secretary/treasurer) and her daughter Lorena (who cooks 
up a storm!) behind the counter. 
The Tranznorth Otamatea Hawks made 
it 5 in a row with a hard fought 27-16 
win over last year's premiers Horahora 
at Kaiwaka. It was to be a tough battle 
as  Horahora  took  it  to  Ota  right  from 
the start, forcing plenty of errors, both 
sides guilty of basic mistakes. Ota was 
missing  the  inspirational  Matt  Moulds 
and  Hoani  Harris  from  its  front  row, 
allowing  Adam  Jane-Rashleigh  and 
Feleti  Penitani  to  step  up, both  having 
good  games.  Captain  Shane  Neville, 
who  made  many  bullocking  runs, 
capped of a fine game with the match-
winning try  to  seal  a  bonus  point  win. 
James  Patterson's  form  continues  to 
grow the more he plays showing some 
good back play instincts along the way. 
A  good  game  from  Jordan  Hyland,  in 
his eagerly awaited battle with Warren 
Dunn,  was  worth  the  watch  as  Jordan 
shut him down all game. It was a good 
win,  with  plenty  to  work  on  going 
forward. With the semis beckoning, it's 
important  to  iron  out  fundamental 
errors  and  try  and  topple  both  Kamo 
and  Hikurangi  to  secure  that  elusive 
semi  spot.  This  side  I  feel  is  not  far 
from  playing  the  perfect  game, 
hopefully  that  will  come  in  the  near 
future  to  give  our  growing  band  of 
supporters plenty to crow over. 
TRANZNORTH OTAMATEA HAWKS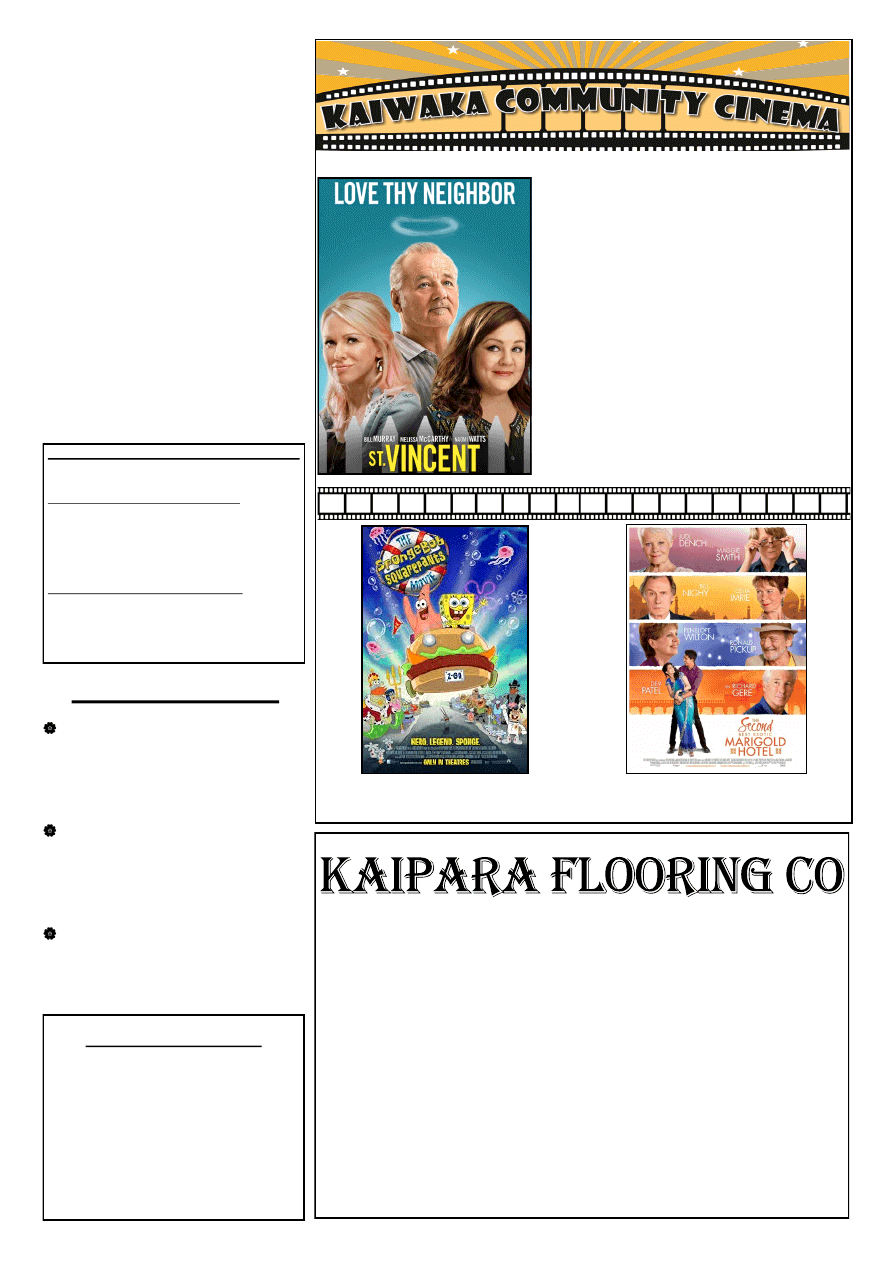 ABOUT TOWN 
New  Zealand Transport  Authority 
has  changed  its  phone  number  to 
0800  4  Highways  (0800  44  44  49). 
This  number  is  for  queries  ranging 
from driver licensing to reporting or 
inquiring about road conditions. 
We  have  been  advised  that  our 
paper  costs  are  going  up  soon. 
Advertising  costs  will  likely  suit 
when  they  are  reviewed  at  our  next 
AGM. We appreciate small ads and 
will keep the price of these down. 
Is  it  dry  at  your  place?  Rainfall 
has  been  quite  low  this  year,  not 
record  numbers  but  getting  down 
there. See Weather p13. 
KAIWAKA BUGLE No. 13 
7 JULY 2015 
CONTENTS 
Page 3: Public Notices, Classified 
Page 5: Pt Curtis, Leslie Elliott 
Page 7: Kaiwaka School 
Page 9: WWI: NZ seen overseas 
Page 11: Kaiwaka Sports Association 
Page 13: Kaiwaka Can, Weather, St 
John 
Page 15: Eastern JMB, Rotary 
Page 17: Kaiwaka Library 
Page 19: advertising 
Bugle 14 will appear 21 July 
Contact for advertising, reports, articles 
or information can be made by 
Email kaiwakabugle@kaiwaka.co.nz 
Ph: 09 4312 045 
Txt:  0274 806 275 
Copy  may  be  left  at  Jaques'  Four 
Square.
Kaiwaka Bugle 
Founded May 1978 
Copies available in Kaiwaka at Jaques Four 
Square, Kaiwaka Postal Centre, Shamrock 
Service Station, Celena's Gifts 
Also outlets in Maungaturoto, Mangawhai and 
Paparoa. 
Can be viewed online at www.kaiwaka.co.nz 
Or a copy can be posted to you if you supply 
stamped, self-addressed DLE envelopes. 
At Kaiwaka War Memorial Hall . Adults $10, Kids (under 16) $5, Family Pass (2 adults + 3 children) $25 
Kaiwaka Bugle Advertisements 2015: 
All 
copy 
and 
queries 
to: 
kaiwakabugle@kaiwaka.co.nz 
Classified  $3  (max  30  words);  1/16  page 
$4; 1/8 page $6; 1/4 page $12. 
Payments can be made online, posted or 
left at Jaques Four Square Store. 
Accounts: 
bugleaccounts@kaiwaka.co.nz 
The  Kaiwaka  Bugle  is  a  community 
newspaper run by volunteers.   
Articles, etc. printed are not necessarily 
the opinion of the Bugle Team. 
The Spongebob Squarepants Movie 
Sunday 12 July 2:00pm (PG) 
The 2nd Best Exotic Marigold Hotel 
Friday 24 July 7:30pm (PG)
St Vincent 
Friday 10 July 7:30pm (M) 
A  young  boy  whose  parents  have  just 
divorced  finds  an  unlikely  friend  and 
mentor  in  the  misanthropic,  bawdy, 
hedonistic  war  veteran  who  lives  next 
door. 
Starring:  Bill  Murray,  Melissa  McCarthy, 
Naomi  Watts,  Chris  O'Dowd,  Terrence 
Howard 
32 HURNDALL ST MAUNGATUROTO 
Ph: 09 9469886 or 021 515 415 
Carpet, vinyl, laminate wood look  flooring, vinyl planking, 
sanding & polyurethane service. 
Carpet Short Ends from $79pm + GST 
Vinyl D.I.Y. peel n stick tiles $10sq mtr + GST. 
Free measure & quote.   
Mobile Service 
Phone Christine or Howard anytime 
Open Saturdays by arrangement.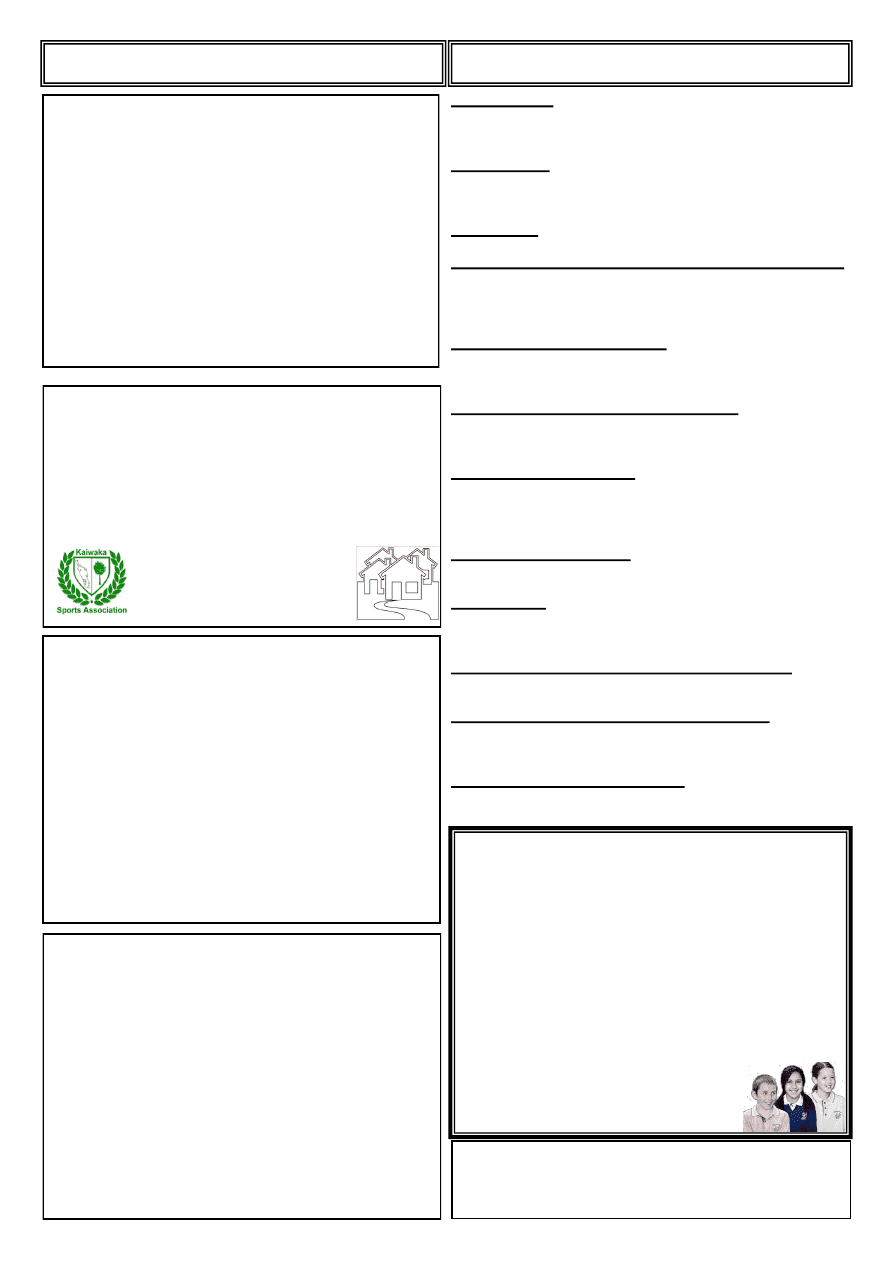 www.kaiwaka.co.nz 
Kaiwaka Bugle - 7 July 2015 
Page 3 
PUBLIC NOTICES 
CLASSIFIED 
FOR  SALE:  Original  wood  stove.  Esse  Century 
cooker.  Been  installed  for  eighteen  years.  Wet  back, 
double oven , white and black enamel. Working order 
$2,200.00 Ph 4312 605 Karen 
FOR  SALE: 4x Demijohn jars 5lt, $100 the lot. 1x 
King  size  duvet  cover  cream  with  matching  pillow 
cases  $60,  1x  Moulinex foodprocessor  &  attachments 
$40. Ph 021 0820 6418 
WANTED:  Lease  block  any  size  considered  for 
weaner/yearlings. Ph Josi 021 733 305 
ANIMAL 
CRANIO-SACRAL 
THERAPIST: 
Gentle,  non  invasive,  effective  and  lasting  energy 
work.  Horses,  Pets,  Farm  Animals.  Affordable  rates 
with  10  years experience &  caring service. Jill  Shires 
021 0506 592 
THE  SUNSHINE  GIRLS:  Need  help  with  your 
house cleaning? Sometimes you just need another pair 
of hands. We offer two pair and a smile. Comparable 
hourly rate. Ph 431 2532 or 431 2711 
PLANTING  AND  LANDSCAPING:  for  all  your 
advisory,  planting  and  maintenance  needs;  20  yrs 
experience; Pete Worsfold 'Sound Landscapes' Ph 021 
825 970 
ROSE FACE CREAM: nourishes, protects, soothes 
sensitive,  mature,  dry  skin.  Pure  Bulgarian  rose; 
organic  almond;  avocado  and  apricot  kernel  oils. 
Available in  'Well of Health' and  'Jenny's Rural  Craft 
Shop'. 
BERYL  NOZEDAR:  (Middleton)  International  
Clairvoyant.  Numerology,  Tarot,  Clairvoyance,  
Mediumship. $60 for hour includes CD. Ph: 4312 080 
MASSAGE:  Relaxing  massage,  Energy  Work, 
Holistic Pulsing. Engine not running well? Need a tune
-up? Call Pete Worsfold 'Monsieur Masseur' 021 825 
970 
CLOTHING ALTERATIONS & REPAIRS: Hems, 
Zips,  Dressmaking  Phone:  Win  4312027    or  027  444 
8358 Winsome Designs. 
EXPERIENCED  CARPET  LAYER:  Repairs, 
stretching  new  carpet,  individual  rooms,  holiday 
homes.  Local  for  Kaiwaka,  Mangawhai,  Lang's  and 
Waipu. Ph Ben 021 134 5474 
FREE GRAZING WANTED: Small or large block. 
Can  do  some  fencing  or  water.  Phone  after  6pm 
4312006 
Proverbs 3:6 Remember the Lord in 
everything you do and He will show you the 
right way to live.
Healing Meetings 
Christian  Fellowship  Wellsford  has  invited 
Katherine  Ruonala  from  Brisbane,  Australia  to 
speak  at  the  Wellsford  Community  Centre  at  7pm 
on Friday 10th July, Saturday 11th July and Sunday 
12th  July.  Katherine  travels  internationally  and 
carries a strong message of God's love for us. She 
carries a prophetic and miracle anointing and many 
are instantly healed in her meetings. Katherine is a 
pastor  at  Glory  City  Church  and  hosts  her  own 
television show in Australia, "Glory City TV". 
TE KURA KAUPAPA MAORI O 
NGARINGAOMATARIKI 
Board of Trustees Election 
Declaration of Parent Election Results 
As there were only five nominations received, the 
Parent representatives are: 
George Ashby, Jacqueline Nathan, Waimarie Ratu, 
Marere Thompson, Kelly Watts,  
Signed 
Eileen Parsons 
Returning Officer 
Meet The Neighbours 
The Kaiwaka Sports Association is hosting a 'Meet 
The Neighbours' event on Sunday 2nd August and we 
would love you and your family to be a part of it! 
Whether you're new to Kaiwaka, or you're a local and 
would like to meet new people, please come along! 
Afternoon tea provided & bar open. There will also 
be demonstrations from some of the KSA's sports 
clubs. 
Sunday 2 August, 2-4pm 
Kaiwaka Sports Complex 
Otamatea High School 
Te Kura o Tuarua Otamatea 
OPEN DAY 
Friday 14 August, 9.45 start time 
Parents/Caregivers and prospective students are invited to 
our fully interactive day. 
... 
2016 Enrolment Evening 
Thursday 27th August 4.00pm - 6.30pm 
Our Senior Leadership team and Deans will be taking 
enrolments for students starting in 2016.  Please take this 
opportunity to come along with your child to complete 
their enrolment and meet our team. 
We look forward to seeing you. 
Please contact the school for further details 
www.otamatea.school.nz or 
ohs@otamatea.school.nz 
0800 682 628 
OTAMATEA REPERTORY THEATRE 
presents 
ALICE IN WONDERLAND 
Adaptation by Mike Carter, Produced with the 
permission of Maverick Musicals And Plays
Friday 10th & Friday 17th July @7:30pm 
Saturday 11th & 18th July @ 2:00pm 
Sunday 12th & 19th  July @ 2:00pm 
Adults $27, Gold Card $24, Student $12
Tickets at www.ort.org.nz or Tony's Lotto 
Shop Maungaturoto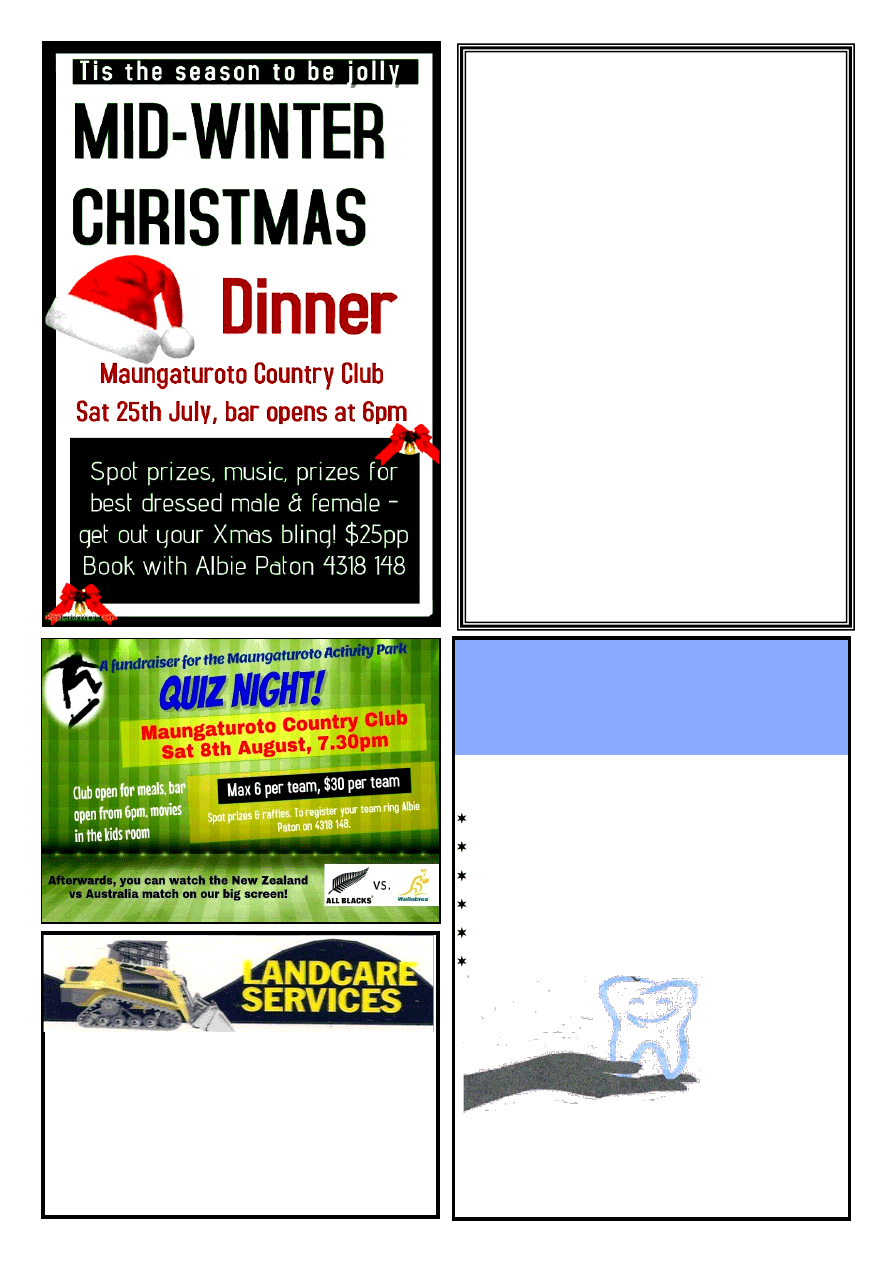 LANDSCAPING 
4 IN 1 BUCKET 
TRENCHER 
POLE HOLES 
ROTARY HOE 
COMPACT ROLLER 
OFFAL HOLES 
CAN SUPPLY WOODCHIP & POST PEEL 
5 TON TIPPER 
FOR RELIABLE AND FRIENDLY SERVICE CONTACT DAVE 
Dave Hyndman 
 
KAIWAKA 
PH: 09 4312302 
MOB: 021 431 238 
Gentle Dental 
Ruakaka 
We love to see you smile 
General  & Cosmetic Dentistry 
Emergency & ACC Treatment 
Denture & Hygienist Services 
Senior Citizen Discounts 
Free Adolescent Care 
Free WINZ Quote 
19 Ruakaka Town Centre 
Dr Sim Sood & Associates 
Ph:  432 8139 
Saturdays 
By 
Arrangement 
Open  
Mon-Fri  
8am-5pm  
g.a.s. 
Mangawhai 
we have now opened a 
GARDEN CENTRE 
for all your gardening needs 
Also a great range of 
STOCKFOOD 
Wide range of 
ORGANICS AND 
 FRESH LOCAL PRODUCE 
All your motoring needs are taken care of by 
our friendly staff check us out... 
44 Moir Street, Mangawhai (09)431 4242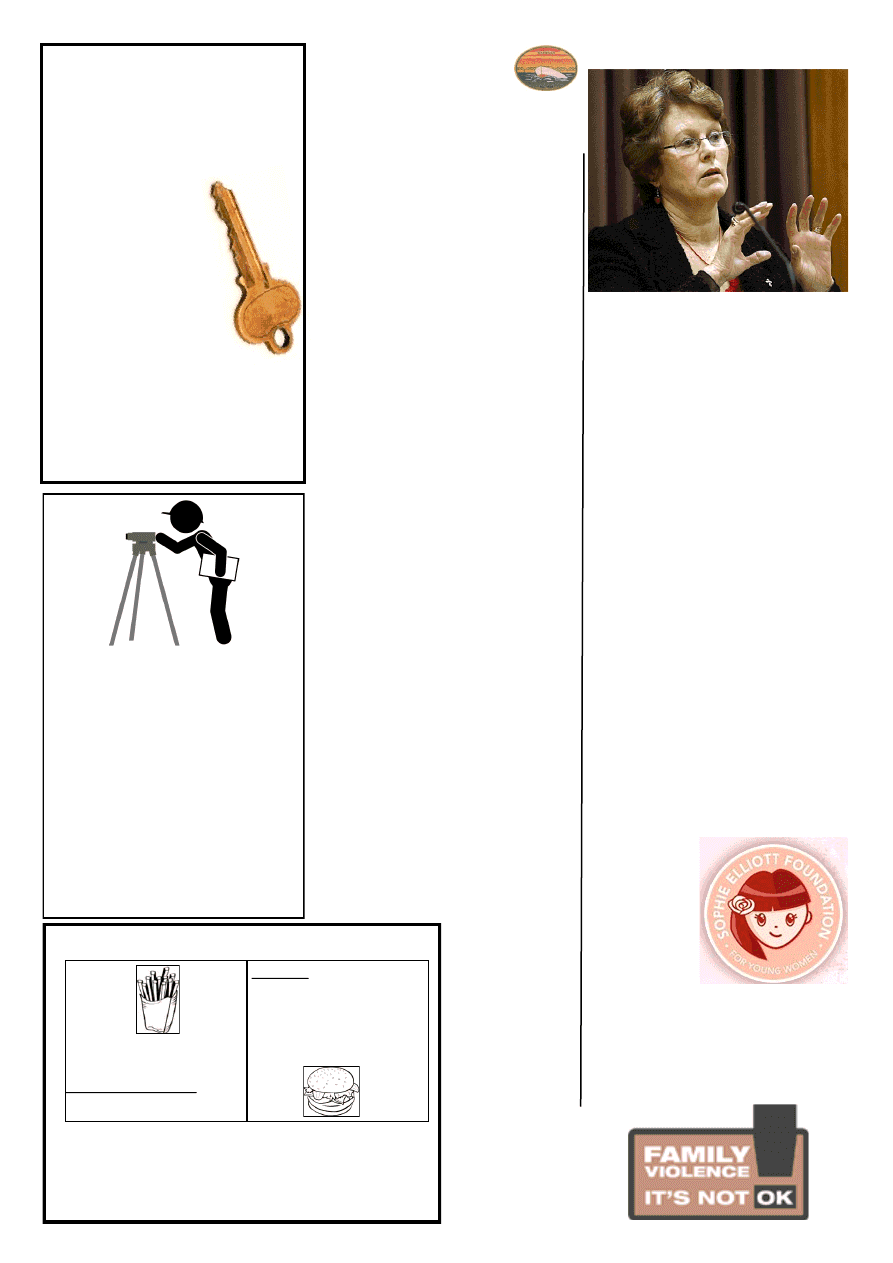 www.kaiwaka.co.nz 
Kaiwaka Bugle - 7 July 2015 
Page 5 
POINT CURTIS  
CRUISING CLUB 
Subs are now overdue! Subs 
are  $30  per  family  and  $20  per 
individual. Subs are payable by posting 
to  Jean  Mcleish  (Secretary/Treasurer), 
163  Settlement  Road,RD2  Kaiwaka 
0573 or by depositing directly into the 
Point  Curtis  Cruising  Club  Inc  bank 
account  BNZ  02  0364  0012950  00.  
Please  include  your  name  as  the 
reference. 
Results  for  End  Of  Season  Duck 
Shoot 27th & 28th June 2015: 
Junior Section: 
Mallard:  1st:  Jayden  1.420kg,  2nd: 
Mikayla  Kennedy  1.263kg,  3rd: 
Mikayla  Kennedy;  Grey:  1st:  Jayden 
0.500kg;  Parry:  1st:  Jayden  1.926kg, 
2nd:  Caleesto  Mills  1.869kg,  3rd: 
Mikayla  Kennedy  1.839kg;  Pukeko: 
1st:  Mikayla  Kennedy1.083kg,  2nd: 
Caleesto  Mills  1.079kg,  3rd:  Koby 
Worsell  1.075kg;  Black  Swan:  1st: 
Jayden 6.120kg, 2nd: Mikayla 5.630kg, 
3rd: Jack Smith 5.588kg; Peacock: 1st: 
Jayden 
4.677kg, 
Koby 
Worsell 
4.413kg,  3rd:  Mikayla  4.089kg; 
Turkey:  1st: Jack  Smith  8.358kg,  2nd: 
Bob  Mills  7.602kg,  3rd:  Bob  Mills 
7.207kg. 
Senior Section: 
Mallard: 1st: Kevin Ries 1.436kg, 2nd: 
Trevor  Wright  1.410kg,  3rd:  Dave 
Kennedy  1.405kg;  Grey:  1st:  Tony 
Smith  1.276kg,  2nd:  Dave  Kennedy 
1.096kg,  3rd:  Dave  Kennedy  1.066kg; 
Parry:  1st:  Pete  Worsell  1.941kg,  2nd: 
Dave  Kennedy  1.937kg,  3rd:  Pongo 
1.866kg; Pheasant: 1st: Dave Kennedy 
1.476kg, 2nd: Dave Kennedy 1.401kg, 
3rd:  Hayden  Smith  1.331kg;  Pukeko: 
1st: Dave Kennedy 1.231kg, 2nd: Dave 
Kennedy  1.203kg,  3rd:  Pete  Worsell 
1.175kg;  Black  Swan:  1st:  Kevin  Ries 
6.743kg, 2nd: Chris Ries 5.970kg, 3rd: 
Pete  Worsell  5.872kg;  Peacock:  1st: 
Keith  Mills  4.756kg,  2nd:  Keith  Mills 
4.665kg,  3rd:  Allan  Walker  2.758kg; 
Turkey:  1st:  Chris  Ries  8.047kg,  2nd: 
Pete  Worsell  8.038kg,  3rd:  Hannah 
Mills 7.766kg. 
Thanks to all who entered, and all who 
helped out during the weekend.  
Fish  of  the  month 
is 
GURNARD.  
Cut off date for this 
contest  is  7pm,  4th 
August. 
Next 
fishing 
competition  is  8th 
and  9th  August.  
More  details  to 
come. 
Next 
committee 
meeting 
7pm, 
Tuesday 
4th 
August 
at 
3 
Furlongs  Bar  and 
Grill. 
~ Wayne Leslie, 
Commodore 
Ken Urquhart 
KMU Surveys Ltd
467 Bickerstaffe Road 
RD 2 
Maungaturoto 0587 
Ph 09 431 8705 
Mob 021 161 2344 
kenurquhart@xtra.co.nz 
Kaiwaka  
Hardware  
&  
Key cutting 
 Phone 4312 063 
 022 041 6047 
 kaikey2015@gmail.com 
Keys Cut  
Household Hardware  
Curtain Tracks & Fit-
tings
KAIWAKA 
LESLEY ELLIOTT 
It  was  so  inspirational  to  listen  to 
mother Lesley Elliott who spoke to 150 
people  at  Otamatea  High  School  last 
week.  Since  Sophie  Elliott,  Lesley's 
daughter  was  murdered  by  her  ex 
boyfriend  in  2008  about  100  women 
have  been  killed  by  their  family 
members  in  New  Zealand.  This  is  a 
horrendous  figure  and  something  that 
the  Sophie  Elliott  Foundation  is 
working  hard  to  turn  around.  Lesley 
described  the  signs  that  she  and  her 
daughter  Sophie  missed  in  the 
relationship, 
particularly 
of 
psychological abuse.  
Nicole  Walker  an  awesome  young 
local woman also shared her story and 
the  audience  were  in  awe  at  her 
courage and grace. 
I was so excited to be part of this event 
for Rural Women NZ, the local It's Not 
Ok  campaign  and  the  high  school  to 
focus  on  prevention  and  positive 
messages about healthy relationships.  
Lesley  and  her  manager  Bill  O'Brien 
an ex police officer and joint author of 
the  book  Loves  Me  Not,  have  spoken 
at  around  50  such  events  throughout 
New Zealand in the last year. They also 
oversee  a  programme  for  senior 
students  in  schools  run  by  the  Police 
called  Loves  Me  Not,  based  on  the 
book  to  raise  awareness  with  the 
students.  As  a  result  of  their  visit  the 
plan  is  now  to 
run 
the 
awareness 
programme  in 
our  local  high 
schools,  which 
is 
fantastic! 
Anyone 
wanting to help 
their  work  can 
donate  through  the  Sophie  Elliott 
Foundation 
at 
www.sophieelliottfoundation.co.nz 
Thanks  so  much  to  everyone  who 
helped with the events. 
For  more  information  contact  Libby 
Jones hames.jones@xtra.co.nz 
STEINES & PIKES HOT FOOD
5:30 - 8:00pm Thurs, Fri, Sat 
Outside Jaques Four Square 
Vegetarian burgers coming soon - just ask 
Ph 022 102 4401 
Chips 
$3.00 
Hotdogs 
$3.50 
Fish 
$5.00 
(changes every week) 
Potato Fritters 
$2.00 
FRIDAYS ONLY: 
Fry Bread 
Burgers 
Plain 
$5.00 
Cheese 
$6.00 
Double Cheese  $8.00 
Bacon & Egg 
$9.00 
Egg 
$6.00 
Fish 
$8.00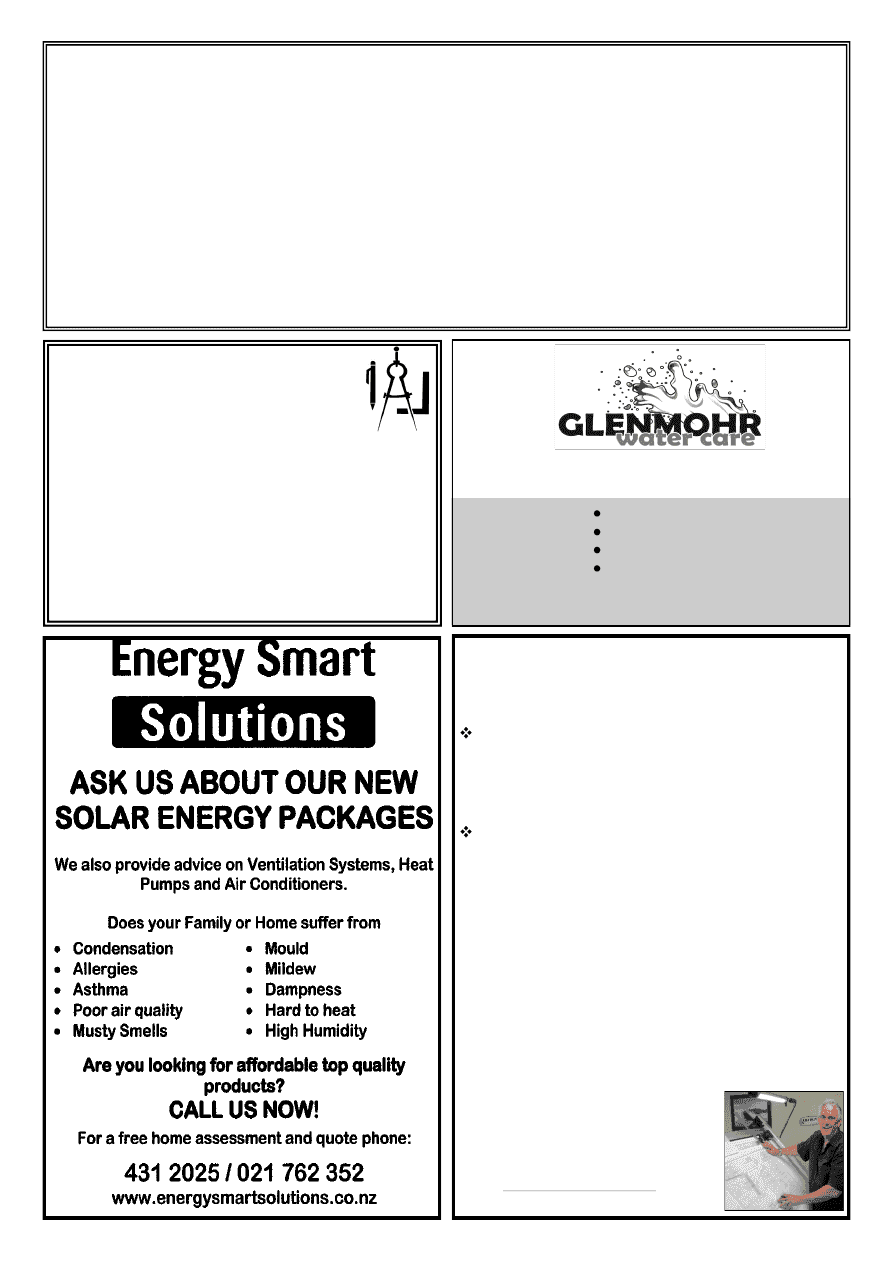 RANGANUI EARTHMOVERS 
  16T Excavator     
    (tilt, thumb & ROPS cab)     
  Transport Trailer 
  2 x 6 Wheeler Tip Trucks 
  Suppliers of All Grades of Metal & Topsoil 
If you want a proper job done with an experienced operator ring 
Grant on:  A/H  431-2131      Email  ranganui.dev@xtra.co.nz 
                      Mob  021845-246 
Driveways, House Sites,  
Drainage Dams, 
Section Clearing,  
Tree Work,  Rock Retaining Walls,  
Quarry Work, 
Basically Anything That a Digger Can Do 
design drafting 
service 
Retired builder and manufacturer with over 40 years  
experience in the building industry is offering a design 
drafting service for domestic housing, sleepouts and 
sheds.  
Plans formulated in consultation with clients, with 
working drawings completed and submitted to  
council for processing.  Extensive practical experience,  
able to identify & resolve problems. 
Please ring Mike Lean on 
09 431 2260  
          or 
021 431 196 
Water Tank Cleaning 
Keep your water safe & clean   
Removal of sediment, silt etc. 
Vacuum or full scrub 
Minimal water loss 
Phone Mark (09) 432 0655 or 0274 707607 
 ARCHITECTURAL BUILDING 
PLANS AND DESIGNS 
WRIGHT DESIGN 
QUALIFICATIONS 
Brian is a qualified designer (NZCAD) with over 40 years of 
varied experience in all types of building and is a registered and 
Licensed Building Practitioner in Design - L.B.P. 117345 
He ensures you will achieve the best from your budget with 
recommended excellent local contractors ready to competitively 
price and build your personal project quickly and efficiently. 
EXPERIENCE 
Brian's practical building and 40+ years of design experience 
means he can give you excellent advice and all the guidance 
needed for all your building needs 
v Wright Design offers free visits, consultations and all the ad-
vice you need on planning, design, building, contractors, coun-
cil permit applications, etc. 
"  Qualified and inexpensive designer – N.Z.CAD., LBP 117345 
"  Guaranteed design and working drawings 
"  Free site visit to your home or property 
"  Great service 
"  Great problem solver 
Call Brian ~Arrange a visit to discuss your needs  and obtain 
great advice and free quotation 
MAKE GOOD USE OF HIS EXPERIENCE and 
KNOWLEDGE 
WRIGHT DESIGN:  
360 Oneriri Road, Kaiwaka
Office 09 4312544   
Mobile 021 276 7389  
Email: 
www.wrightdesign.co.nz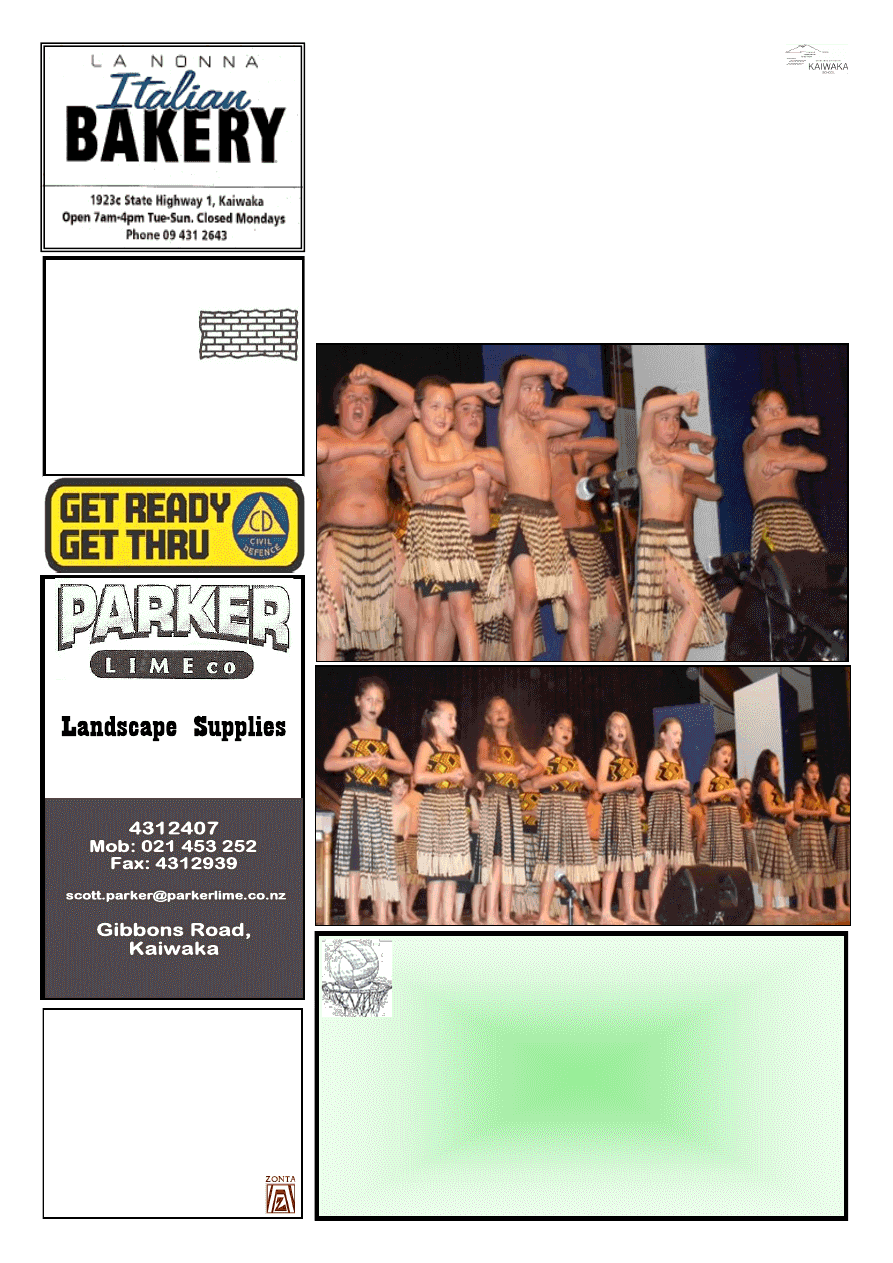 www.kaiwaka.co.nz 
Kaiwaka Bugle - 7 July 2015 
Page 7 
BRICK/BLOCKLAYER 
All aspects of masonry:  
Fireplaces, 
Restoration  
& Remedial Work. 
JAMES EAGLETON 
Tel. (09) 431 2514  
Mob. 0274 749 232 
jajueagles@yahoo.com.au 
210A Pukenui Road, RD2 Kaiwaka 0573 
KAIWAKA SCHOOL 
Bulk Cartage 
ZONTA CLUB 
QUIZ NIGHT and AUCTION 
Jungle Theme 
The Golf Club, Molesworth Drive 
Thursday 23 July 7:30-10:00pm 
Tickets: Ph Dianne 431 3264 or 
Sue 431 3190, Bammas or 
Mangawhai Books & Gifts 
Our school donated two big and really 
heavy  boxes  of  food  to  the  Kaiwaka 
Food  Bank.  Thank  you  children  and 
whanau  of  Kaiwaka  School.  This  will 
be  truly  appreciated.  We  also  thank 
Paula Jaques for coming and collecting 
it  and  spending  time  watching  our 
school assembly. 
~PTA 
Netball News 
Previous  week:  Kaiwaka  1  had  an 
outstanding  game  coming  out  with  a 
strong  win  of  22-0  against  Wellsford. 
Caleesto  and  Maia  worked  extremely 
well  together.  Player  of  the  Day  went 
to  Caleesto  and  Leayah.  Great  game 
girls! 
Last  week:  Kaiwaka  1  WON  13-12 
against Warkworth, Player of the Day: 
Faith Pene;  
Kaiwaka  2  WON  3-0  against 
Wellsford.  Kaiwaka  had  some  very 
close  games  this  weekend,  with  some 
controversial  score-keeping.  It  was 
however great to walk away with both 
teams notching up a win. Well done to 
both teams for keeping the pressure on, 
and  never  giving  up,  right  through  to 
the final whistle. 
Pictures:  Kaiwaka  School  at  the 
opening  of  the  Matiriki  Festival  at 
Matakohe Museum. 
SCHOOL HOLIDAY NETBALL  
Year 5 to 8 
Wednesday 8th July 2015 
10am to 3pm (drop off from 9.30am)  
Spaces are limited and bookings are essential 
Our  Otamatea  Team  1  School  Holiday  Programme  is  a  great  way  for 
children  to  spend  some  fun  time  in  their  holidays  playing  netball  games 
and  getting  tips  and  ideas  from  our  Team  1  players  and  coaches.  The 
program is designed to be high in activity and fun, with lots of interaction 
with netball games and drills. 
VENUE: Otamatea High School Courts, Bickerstaffe Road Maungaturoto 
TIME: 10am to 3pm (drop off from 9.30am), CASUAL DAY RATE: $25 (after 
28 June) 
Children need to war sports clothing and shoes to play and train in. Please 
also bring a morning and lunch snack together with a drink bottle. 
For bookings please phone 09 4318 762  or text 021 1379149 or email 
martynkemp@xtra.co.nz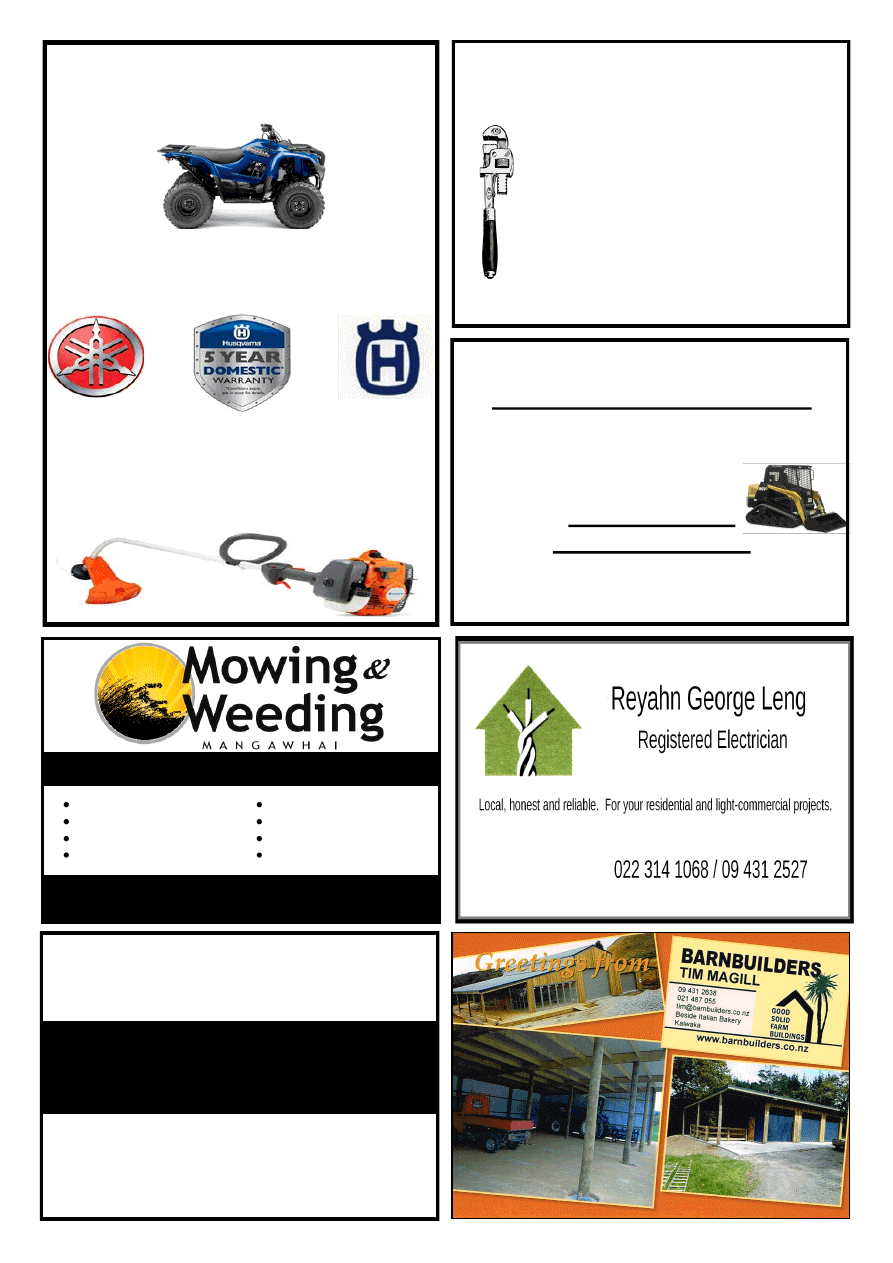 Natural Earth Ltd 
Landscape and Bobcat services 
 : Driveways  :Landscaping  :Retaining Walls 
 : Hole Boring: Land Levelling :Trenching 
 : Decks :Fences :Sections Cleared 
 : Plus much more
Tel 09 4312 885 
Mob 02102391280 
For A Fast Friendly Service  
Contact Tim Hicks 
BARRY CURTIS PLUMBING LTD 
REGISTERED CRAFTSMAN PLUMBER 
Phone 431 5572 
027 257 9884 
25 years' experience 
Friendly reliable service 
All plumbing & maintenance 
Alterations and new housing 
New wood fire installation 
Spouting 
Competitive rates
PROMPT EFFICIENT  SERVICE 
KAIWAKA 
MOTORCYCLES LTD
SALES – SERVICE – SPARES 
FARM BIKE SPECIALIST 
PHONE 09 431-2127 
10 KAIWAKA-MANGAWHAI ROAD, KAIWAKA
TRIMMERS FROM $249 - CHAINSAWS 
FROM $329 
YAMAHA 
HUSQVARNA 
Residential · Commercial · Body Corporate · Sub-divisions 
Lawn & Section Mowing 
Landscaping 
Section Clearance 
Rubbish Removal 
Garden Maintenance 
Make-overs 
Hedges 
Odd Jobs 
Free Phone 0508 80 70 60 
David Korach 
Your local Gib Stopper
DK PLASTERER LTD 
0274769221 
dkorach6@gmail.com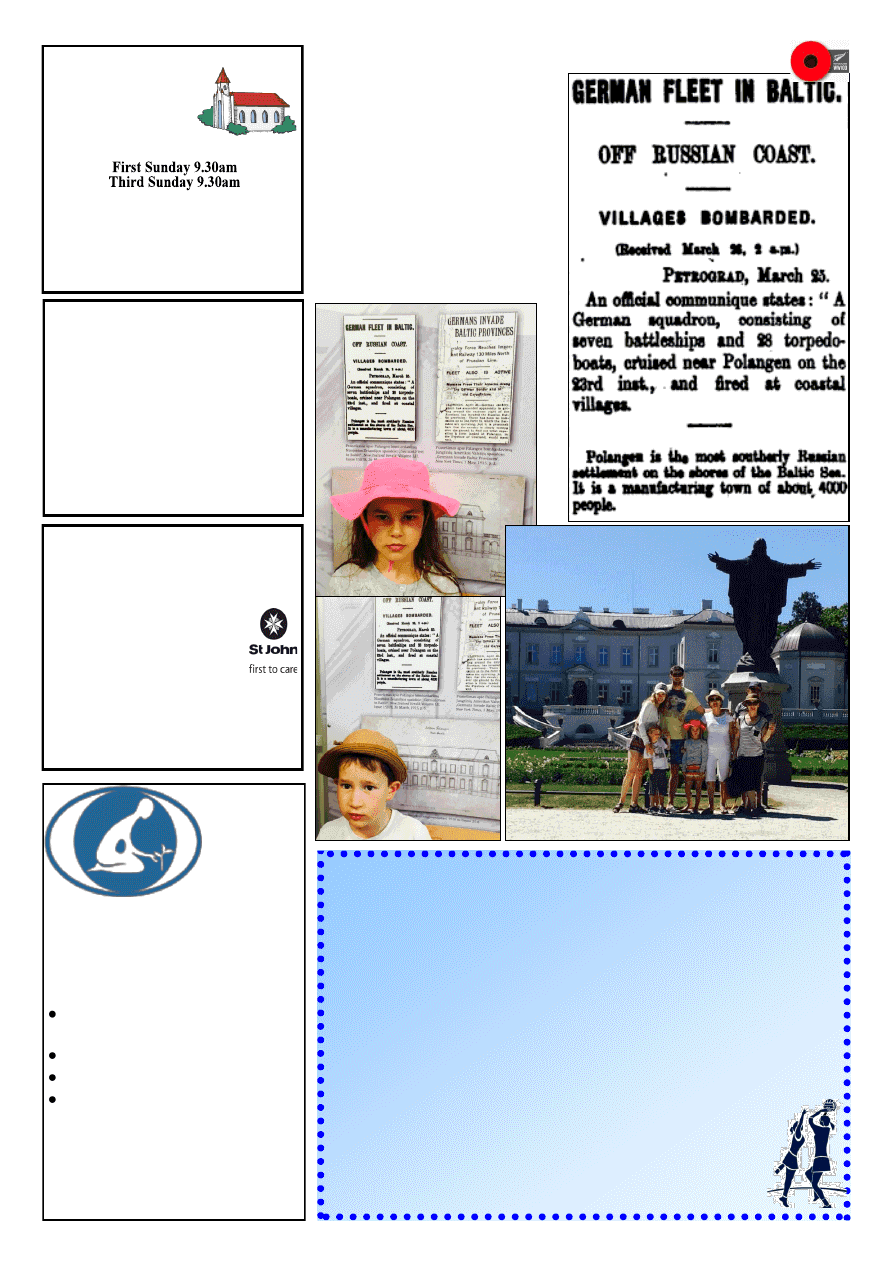 www.kaiwaka.co.nz 
Kaiwaka Bugle - 7 July 2015 
Page 9 
Last  week,  Justine  Sceglinskas  (nee 
Hargreaves,  born  and  raised  in 
Kaiwaka)  and  family  were  at  the 
Palanga Amber Museum in Lithuania 
(Northern 
Europe), 
and 
were 
surprised  to  see  on  display  a 
newspaper  report  from  the  New 
Zealand  Herald,  covering  the 
invasion  of  that  country  by  the 
Germans in 2015. 
Pictured:  right:  the 
NZ  Herald  article  from  26  March  1915 
(page  6);  below:  Antonie  and  Nik 
Sceglinskas  in  front  of  the  museum 
display  (NZH  article  above  his  head); 
bottom  right:  the  Sceglinskas  family 
outside the museum. 
 LEABOURNS 
Passenger Service
Car & Van Hire 
Bus & Coach Charters 
Airport Transfers 
 Monthly Shopper Bus 
Phone (09) 4237416 
When you need St. John 
members at your function … 
Get a Community Services 
Form 
….. see Milly at the  
Kaiwaka St John  
Op Shop.  
Phone 4312650 
MORE MEMBERS REQUIRED FOR 
THE KAIWAKA STATION. 
Magnetic Laser for Health
Using a low power laser I can help 
with a variety of conditions:
Joints pain, swelling, 
inflammation 
Back and neck pain 
Heel pain 
Injury or fracture recovery
Phone Gala 
431 2213 
021 486 611 
WW1: New Zealand seen overseas 
ST PAUL'S  
ANGLICAN  
SUNDAY  
SERVICES
St Pauls Church: Kaiwaka-Mangawhai Rd. 
1st Sun - Eucharist 
3rd Sun - Family Service 
Office 4314 122 
Contacts:M.Hargreaves 4312295, C.Bygrave 4312057  
or Rev. Wayne Thornton Ph 431 5650 
OTAMATEA 2015 AIMS TEAM 
  MIXED NETBALL TOURNAMENT 
Sunday 26th July, 9.30am 
Kaiwaka Sports Complex 
*** SPOT PRIZES ***  FUN  *** NETBALL *** 
$80 per team, up to 12 players, must have 2 males on court at all times, 
10 yrs+, umpire own games (umpires can be provided at a small cost) 
This is a fundraiser to help the Otamatea AIMS team get to 
Tauranga in September for a week long tournament.  
To register your tam please contact Jodie on 021 02663634 
by 20 July.  
Refreshments on sale all day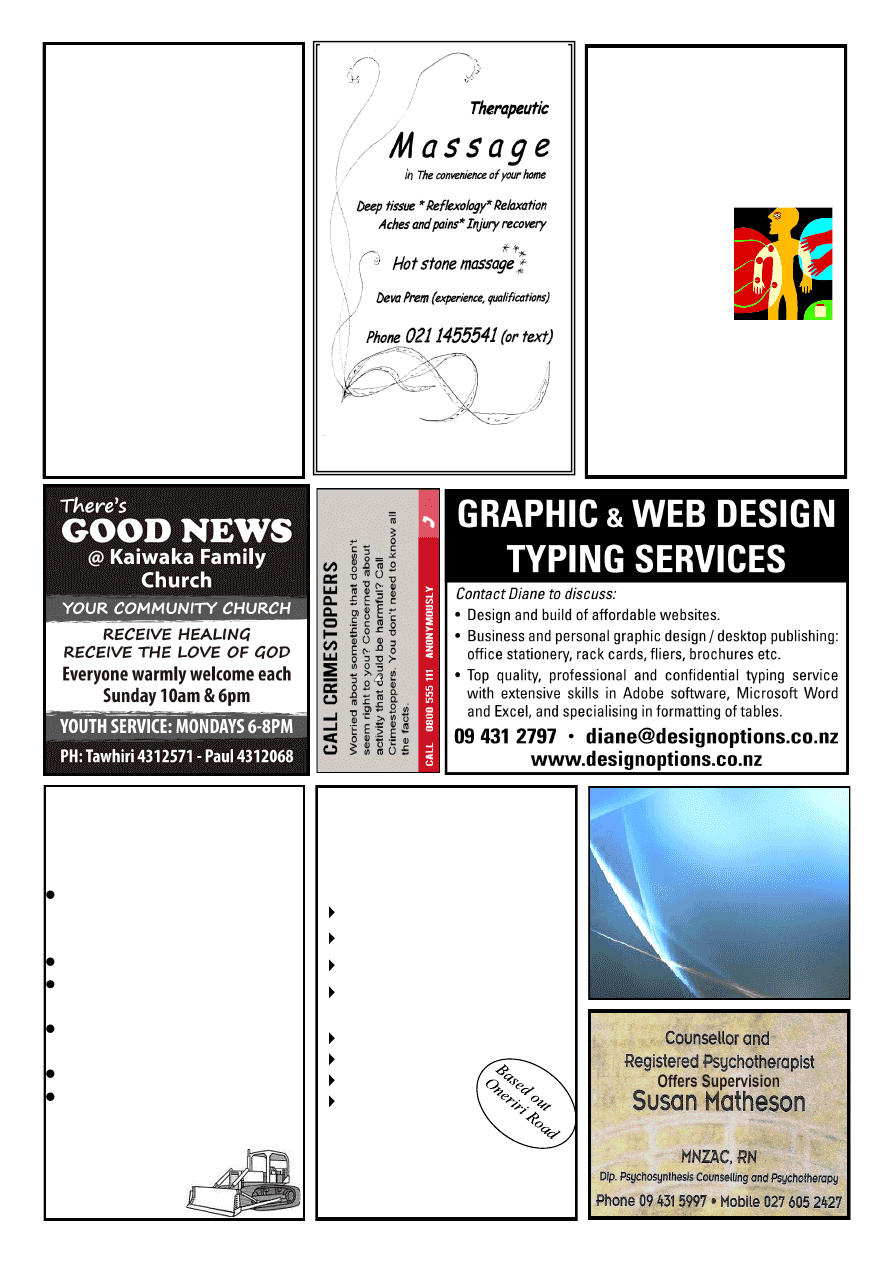 www.mangawhaimassage.co.nz 
HODGETTS 
CONTRACTING
Digger Work    
Driveways 
House Sites   
Dams 
Drains, etc
Also available for HIRE 
3 ton Vib Roller 
Heavy Duty Tow 
Waterblaster  
Lazer Level 
Phone Mark 
4312877 
027 447 8554
OWEN STEVENS 
Osteo Therapist
For careful adjustments to bones 
and joints 
Treatment for  humans and their 
pets 
Clinics: 
Kate's Place, 
Kaiwaka: 
Last Friday of 
month 
For bookings: 
9.00am-5.00pm   
Phone 
09 4312661 
Or phone Owen   
09 4317123  anytime 
Freeview  
Installations 
Richard Te Haara 
25 Marram Place 
Mangawhai Heads 
021 1104056 
kiwipride@xtra.co.nz
Willow Bend
HORSE  
HOTEL 
"   
Total Horse Care 
" 
Agistment 
" 
Riding Lessons 
" 
Arena Hire (60x40) 
" 
Young Horse Starting 
" 
Re-training/Exercising 
" 
Hoof Trimming 
" 
Problem Solving 
Phone Sue 09 431 
2817 or 021 623 776 
Or email sue.gray@xtra.co.nz 
Coates  
Contracting 
D41 Bulldozer with 6 
way blade, bush rigged 
with winch 
For all tree work 
General bulldozing and  
  stick raking. 
120hp Tractor for 
ground cultivation,  
tip trailer work. 
Fencing
All enquiries phone  
Brett Coates  
 094318720  
or 
 021431872
www.kaiwaka.co.nz 
Kaiwaka Bugle - 7 July 2015 
Page 11 
HAKARU & 
DISTRICTS RSA Inc 
Each Friday night 
from 6.30pm 
Meals will be served 
2nd Friday of the Month 
Is Roast Dinner Special 
Come along and enjoy our 
Hospitality  
For more information 
Ring Heather 431466 
or Jan 4314512 
U Beauty 
Please call Nicole for bookings 
09 393 6336 or 022 0639450 
Qualified Beautician 
4 Kaiwaka – Mangawhai Rd 
Kaiwaka 
Underarm Wax  
$20 
Extended Bikini Wax 
$30 
15 min Back  Massage 
$25 
Eyebrow Wax  $10 
Eyebrow Tint  $10 
Eyelash Tint 
$20 
Lip Wax 
$10 
Chin Wax 
$10 
Bikini Wax 
$20 
Brazilian 
$50 
½ Leg Wax 
$30 
Full Leg Wax  $45 
Full Pedicure  $60 
Foot Tidy  
$35 
Manicure 
$45 
Nail Tidy 
$25 
Chest Wax 
$30 
Back Wax 
$40 
Nostrils 
$10 
Ears 
$10 
KAIWAKA SPORTS ASSOCIATION
Rugby – junior 
Our  junior  rugby  club  Eastern  United, 
hosted a Rally Day at our grounds recently. 
With 20 teams competing, this  was a  very 
busy morning! Eastern United vs Wellsford 
Under Sevens - many thanks to the Eastern 
United parents who helped pull the day off, 
and  supplied  the  very  impressive  after-
match  spread.  Thank  you  to  referees 
Graham Borck, Kim Phillips, Ken Manuell, 
Justin  Walker  and  Darren  Cannell.  Thank 
you also to Jessica McInnes who took great 
photos  of  the  kids  in  action,  these  can  be 
viewed  on  the  Kaiwaka  Sports  Complex 
Facebook page. Teenagers Holly Anderson 
and  Jessika  Grigg  organised  a  Kids  Disco 
last  Saturday  to  raise  funds  for  Eastern 
United,  and  put  a  fun  evening  for  the 
children. 
Rugby – intermediate 
Our  two  IMB  teams,  Otamatea  Under  14s 
and  Under  16s  have  been  on  winning 
streaks  lately  and  are  aiming  for  places  in 
the  semi  finals.  The  Under  16s  will  be 
playing  at  our  grounds  this  Saturday 
against Rodney, kickoff at noon. 
Taniwha Shield 
All  the  best  to  our  Taniwha  Shield  team, 
the  Rodney/Otamatea  RhinOs.  The  boys 
will  be  competing  for  the  prestigious 
Taniwha Shield in Kerikeri all this week – 
last year when the tournament  was held at 
our grounds, the team came second so they 
will  be  looking  to  take  it  out  this  year!
Rugby – senior 
There was a large crowd at our grounds on 
the  27th  to  cheer  on  our  Tranznorth 
Otamatea  Hawks  to  their  two  wins  over 
Horahora. 
We  auctioned  off  a  signed  All  Blacks 
jersey  at  the  after-match,  and  the  winning 
bid of $750 went to Russell Foster. Thanks 
Russell! 
Remember that we have a Supporters Club, 
so  if  you'd  like  to  purchase  Hawks 
merchandise  such  as  polos  or  hoodies, 
please  contact  Jennie  Reynolds  on  021 
02764171. 
Rugby – refereeing 
There  will  be  a  Rugby  Refereeing  Course 
at  our  Sports  Complex  on  Monday  20th 
July  at  6.30pm.  To  register  please  contact 
Jennie Reynolds on 021 02764171. 
Netball – junior 
Both of our junior netball teams have made 
a solid start to the season. Kaiwaka 1 is at 
the top of their grade, and Kaiwaka 2 is in 
the  middle.  A  big  thank  you  for  all  the 
parent  support  which  has  been  wonderful. 
Many  thanks  to  Chantel  Shadbolt  and 
Noeline  Anderson  for  their  help  with 
umpiring. 
Netball – OHS 
The OHS netball club are holding a fun 
Mixed  Netball  Tournament  on  26  July 
at  our  courts,  as  part  of  their 
fundraising  to  get  their  AIMS  team  to 
Tauranga  in  September.  $80  per  team, 
up to 12 players in a team, 10 years and 
older, at least two males on the court at 
any  time.  To  enter  a  team,  please 
contact  Jodie  Bennetto  on  021 
02663664. 
The  club  is  also  running  a  School 
Holiday  Netball  Programme  this 
Wednesday 8th to help Otamatea Team 
1 raise funds to go to the Upper North 
Island  Secondary  Schools  (UNISS) 
Netball  tournament.  It  costs  $20  and 
runs from 10 – 3pm. If you have a child 
who  is  keen  to  learn  some  netball 
skills,  have  fun  and  be  active,  then  please 
contact Nikola Kemp on 4318 762. 
Many thanks to the clubs sponsors: Jaques 
Four  Square,  Kaiwaka  Sports  Association, 
Maungaturoto 
Butchery, 
Carters, 
Maungaturoto 
RD1, 
Bidvest 
and 
Maungaturoto Four Square. 
Netball – senior 
Otamatea-Ex  had  a  nail-biter  against  top 
ranked  team  the  Ruawai  Jets,  scraping 
through by one  point.  Well done  to Mirna 
Manuell  who  had  a  solid  run  in  the 
shooting circle. Players of the Day went to 
Katarina Maxwell and Liv King. 
Fast Five Netball 
Who is keen to give Fast Five netball a go?
I'm  going  to  run  a  social,  mixed  module 
with games held in the KSA gymnasium on 
Sunday  afternoons  starting  30th  August. 
Only  $100  team  fee  ($10  per  player)  and 
there  will  be  prizemoney  up  for  grabs! 
Men,  women  and  kids  welcome.  A 
registration  form  is  on  the  Kaiwaka  Fast 
Five  Facebook  page,  or  contact  me  and  I 
will email it to you. 
This will be a fun, friendly module, so why 
not get a group of mates together and give 
it a try! 
Youth Night 
Our Fitness centre  President  Siobhan  Cole 
has  come  up  with  a  great  new  idea  –  a 
sports  and  fitness  evening  especially 
geared for young people. This will be held 
in our gymnasium on Friday evenings from 
6pm. There will be lots of fun active games 
as well as a sausage sizzle. This is for boys 
and  girls  under  18  years  old,  all  fitness 
levels  are  welcome,  gold  coin  donation. 
Enquiries to Siobhan on 027 9791203. 
Athletics 
Our Athletics Club is looking for 12 and 13 
year  old  boys  and  girls  who  may  be 
interested  in  attending  the  National  Inter-
provincial  meeting  in  Dunedin  during 
Easter  2016.  If  interested,  please  contact 
Eileen Parsons on 021 1420357. 
Meet the Neighbours 
Have you noticed the huge influx of people 
to our community recently? To make these 
new  people  feel  welcome,  the  KSA  has 
decided  to  put  on  a  Meet  The  Neighbours 
event.  Guests  will  be  shown  through  the 
Sports Complex and our 11 affiliated sports 
clubs  will  be  present  to  showcase  their 
clubs.  But  this  isn't  just  for  newbies  - 
locals  are  welcome  too!  Pop  along  to  the 
Sports  Complex  on  Sunday  2nd  August 
from  2  –  4pm,  afternoon  tea  will  be 
provided. 
~Cheryl Anderson 
4312 051, 027 3462702, kaiwakasports@gmail.com 
RANA Health 
Naturopathy- Acupuncture- Massage
Open Mondays & Fridays 
4 Kaiwaka-Mangawhai Road; Room 4; Kaiwaka
Phone or Text for an appointment &/or price enquiry:  
Rebecca Wood 021854158 
Or visit www.ranahealth.co.nz & click BOOK NOW
Rebecca Wood Dip Th Mass; Dip Aroma; Dip Acu; 
Student Naturopath- Final semester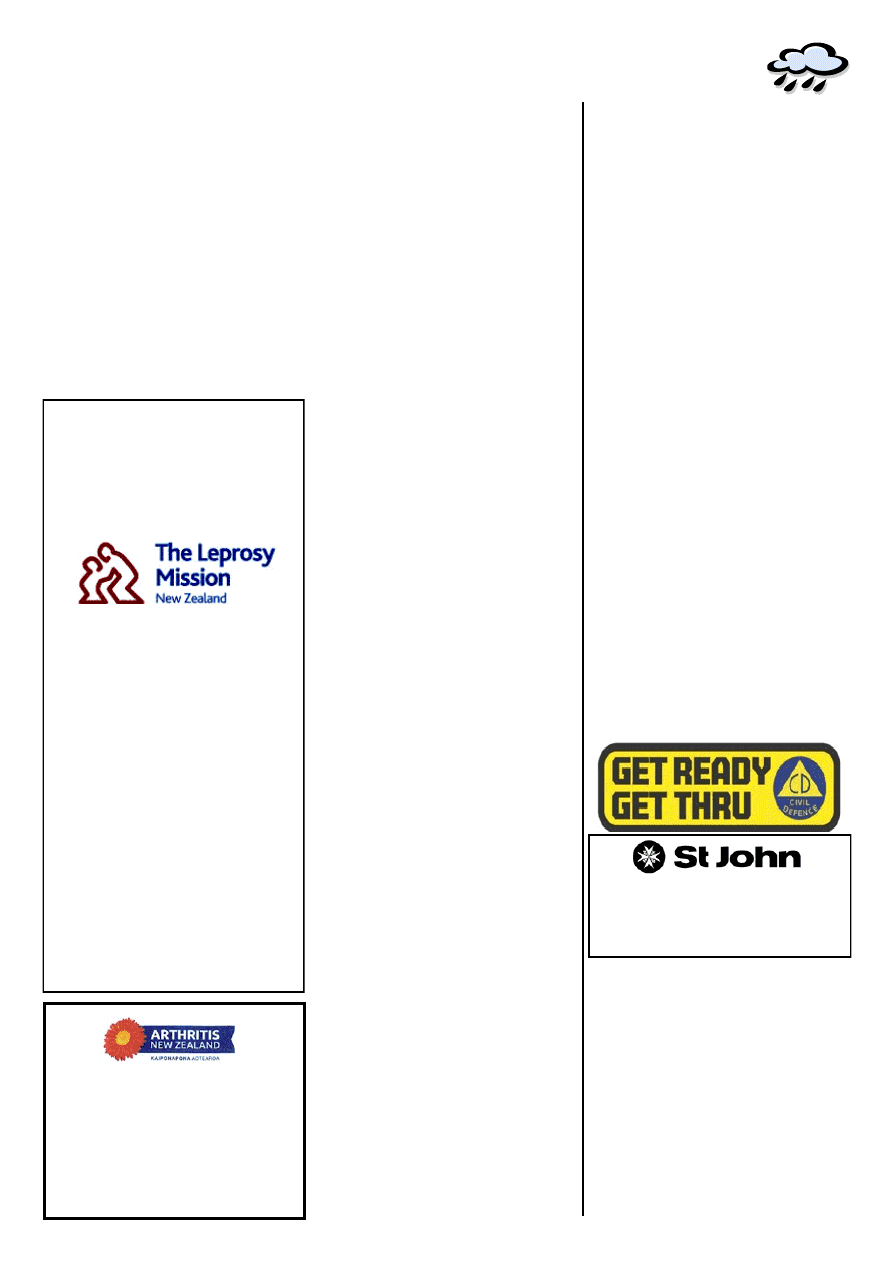 www.kaiwaka.co.nz 
Kaiwaka Bugle - 7 July 2015 
Page 13 
ARTHRITIS 
Hydrotherapy for arthritis suffers 
Classes held Wednesdays at the  
Te Hana Pool.  
Register on 0800 663 463 or call 
Amy on 021 2072729 
Op Shop 
SH1, Kaiwaka 
Mon-Fri 9am to 4pm 
Sat 9:30am to 1:30pm 
KAIWAKA 
WEATHER 
Kaiwaka  Can  is  the  community  group 
formed  last  year  after  a  Council  visit, 
aimed at working on areas of need and 
possibility  in  the  Kaiwaka  district.    It 
has  four  main  aims:  maintaining 
Kaiwaka  well,  growing  Kaiwaka  well, 
enjoying  Kaiwaka  well  and  caring  for 
Kaiwaka well. 
The  enjoying  Kaiwaka  aim  is  mainly 
met  by  the  Hall  activities  and  the 
Sports Club. Two of the other aims of 
the  group  are  well  under  way. 
Maintaining  Kaiwaka  Well  is  working 
on  traffic  issues  especially  connected 
with State Highway One. A petition is 
circulating  around  Kaiwaka  at  present 
looking  at  speeding,  pedestrian  safety, 
road  crossings  and  signage.  Look  out 
for a petition form next time you are in 
ST JOHN OP SHOP 
With our neighbour back and everyone 
getting  their  coffee  etc,  everyone's 
happy. 
We are still ticking along nicely in our 
shop.  We  would  like  some  furniture  - 
coffee  tables,  small  furniture  pieces. 
We  could  do  with  a  lounge  suite, 
double  beds.  We  have  four  singles  at 
the  moment,  all  in  good  condition. 
Towels,  mats,  rugs,  ornaments,  garden 
plants,  and  pot  plants  we  would  be 
really  appreciative  if  we  can  get  more 
of these and anything else, thank you. 
Thanks for the support. 
~Milly & staff 
Well  here  we  are  mid-winter  again. 
Have  you  had  your  mid-winter 
Christmas  get  together  yet?  We  are 
now  heading  toward  spring  -  I  notice 
the  sun  has  started  its  journey  south 
again,  thank  goodness.  It  will  be 
summer  before  we  know  it.  I  am 
hoping so after the cold days of June! 
There was a real good frost, so much so  
it  reached  up  to  us,  and  it  does  not 
always  get  here.  Others  lower  than  us 
had  a  few  frosts.  We  have  had  some 
lovely  days  though.  I  did  not  like  the 
wind  as  a  lot  of  others  complained 
about  as  well.  The  paddocks  are  still 
reasonably  dry  as  the  lime  spreaders 
are  still  working  which  is  unusual  at 
this time of the year. 
For  June  2015  we  had  94mm  rain  at 
our  house  and  June  2014  we  had 
269mm.  Big  difference,  however  we 
kept  getting  those  sneaky  1  and  2mm 
of  rain  on  lots  of  days.  We  recorded 
rain  on  15  days  of  the  month.  For  the 
first 6 months of 2015 we had 486mm 
and 2014 we had 614mm. 
Our wettest June since 1987 was 2009 
with  301mm  and  the  driest  June  since 
1987  was  2012  with  52mm.  The 
wettest first six months since 1987 was 
2011 with 1041mm and the driest was 
1987 with 333mm. 
As I type this out I see we are promised 
rain  so  be  careful  on  the  roads  out 
there. 
Do you know why scuba divers always 
fall  backwards  off  their  boat?  Well  if 
they fell forwards they would still be in 
their boat! 
Wishing  you  a  pleasant  July  and  keep 
warm.                 ~ Bev 
Kaiwaka or else look on the Facebook 
site or Kaiwaka Online. 
The  Caring  group  has  been  extremely 
busy with many ideas to make Kaiwaka 
a  safer  and  more  caring  place.  The 
main  project  at  present  is  setting  up  a 
drop in lounge at Kate's Place and they 
are  fund  raising  for  this  at  present. 
They  have  also  given  a  boost  to  the 
community garden nearby. If you have 
never seen the community garden, look 
behind  the  community  hall  near  the 
play centre. 
One  disappointment  is  the  fact  that 
despite  a  lot  of  early  enthusiasm,  we 
currently  have  lots  of  ideas  but  no 
participants  for  the  growing  Kaiwaka 
group.  However  we  believe  we  may 
achieve  more  success  by  listing  some 
of  the  possible  projects and  asking  for 
volunteers or going to people with gifts 
in these areas. 
Here are some of the needs and ideas in 
front of us at present. 
Many  have  asked  about  the  lights  that 
used  to  be  a  major  attraction  for  the 
town.  Our  technical  experts  are 
working  on  supply  of  suitable  new 
lights for this and when they are ready, 
they  will  need  volunteers  to  help  with 
the hard work of making it all come to 
life again. 
The  Community  garden  is  well  under 
way  and  looking  good  but  more 
volunteers  are  needed  for  this  and 
especially 
someone 
who 
could 
coordinate the growing programme. 
The  Information  Centre  used  to  be  in 
the  council  building  when  that  was  in 
Kaiwaka.  We  now  need  a  team  to 
research  possible  locations  for  a  new 
information  centre  to  catch  the 
attention of the many people using SH 
1. 
There have been many ideas in the past 
for  beautification  of  the  main  street 
through the town. Now we need people 
with fresh ideas and energy to work out 
possible  projects  and  get  them  under 
way.  The  great  work  done  for  the 
Rugby World Cup saw us looking a lot 
better. Now is time for the next stage of 
this. 
A  welcome  brochure  for  newcomers, 
listing  all  that  is  available  and  key 
services  is  another  idea,  something 
available  at  Jaques  and  other  suitable 
venues. 
Others are keen to see the businesses in 
Kaiwaka  form  a  group  to  encourage 
each  other  and  look  for  ways  to  grow 
jobs and commerce in our town. 
And  there  are  many  more.  But  at  this 
stage,  what  we  want  most  is  people 
with  ideas  and  enthusiasm  to  focus  on 
their strengths and work with others to 
make Kaiwaka all it can be. 
If  you  are  able  to  help in any  of these 
ways or have other ideas as well, let the 
chairman  know  –  Derek  Christensen, 
099469077, 
0273572751 
or 
derekandisa@gmail.com. 
KAIWAKA CAN 
MANGAWHAI MISSION 
DISTRICT   
ANGLICAN CHURCH 
St Paul's, Kaiwaka,  
St Michael's Hakaru,  
Christ the King, Mangawhai 
High Tea for Nepal 
Fundraising for a generator for 
Anandaban Hospital, Kathmandu 
Sunday 12
th
 July 2015,  
3 pm – 4.30 pm 
Christ the King Church,  
9 Molesworth Drive, Mangawhai 
$20 per person 
Join us to enjoy an awesome 
afternoon treat and hear about the 
impact your support will have for 
the people of Nepal following the 
devastating earthquakes. 
For information re tickets contact 
the church office  Ph 09 431 4122 
or Gillian at the Leprosy Mission, 
0800 862 873 
S.O.S Kaipara 
Support, advocacy, crisis and 
family therapy counselling, 
emergency housing to survivors of 
sexual abuse and domestic 
violence. Also Education 
prevention programmes for the 
community and clients.  
Office hours 9am to 3pm Monday to 
Friday 24/7 services available via the 
Police or phone 09 4396070 
PROFESSIONAL 
COUNSELLING 
AVAILABLE
Want to be content in your life? 
Men... need help with your 
relationship? 
Couples... communicating a 
problem? 
I can help you!
Phone me for a preliminary 
talk. 
PETE 
WORSFOLD  
B. Soc.Sc. M. 
Soc.Sc. Dip Prof 
Couns. Prov. 
MNZAC 
Counsellor 
021 825 970 
Registered Drainlayer 
All Types of Earthworks  
> All Residential & Commercial Work 
> House Sites 
> Septic System Design & Install 
> Footings & Drilling to 10m 
> Sewer Connections 
> Dams 
> Water Tank Installation 
> Roading & Races 
> Farm Work 
THE ONE STOP SHOP  
Phone Nigel for an Obligation Free Quote  
Drainage & Earthmoving                          clarkedrain-
age@xtra.co.nz 
ANIMAL HEALTH CENTRE 
'choices in animal health care' 
FOOD:  
  Fresh, Game Meats, Carnivoro, Purely Pets, Bulk Buys 
  Orijen, Organix, Acana,, Nutrience, Ziwi Peak, Mighty Mix 
VET NURSE SERVICES: 
  Microchipping ($25.), Nail Trims, Dental checks, Comfort Grooms 
  Bookings essential 
ANIMAL NATUROPATH: 
  Sarndra G Urwin Dip NAH(Hons), Dip Cl.Hyp. CHAT CNTP 
  Arthritis, cancer, skin problems, endocrine disorders, incontinence 
  Behaviour problems, Wellness through Nutrition. 
DISPENSARY: 
  Chemical-free Worm & Flea controls, Vaccination alternatives,  
  1
st
 Aid remedies,  Travel Sickness;  farm, equine & pet prescriptions. 
Leads, collars, toys, warm winter coats,  shampoos, grooming aids 
OPEN: Tues – Frid  10.00am -4 .30pm 
Sat – 10.00am – 4.00pm 
Next to Italian Bakery, Main Highway, Kaiwaka. 
Ph: 09 431 2217  
CARPET & UPHOLSTERY CLEANING 
QUICK DRYING – NON-TOXIC  - GREAT RESULTS
Mike and Marina Bagley have returned to your area and are 
delighted to offer carpet and upholstery cleaning 
Call 09 431 3016  or  027 2410414 
marina@ecocarpetclean.co.nz  
www.ecocarpetclean.co.nz 
www.kaiwaka.co.nz 
Kaiwaka Bugle - 7 July 2015 
Page 15 
MAUNGATUROTO 
ROTARY 
UP-LINK 
CHRIS WARING 
FREEVIEW 
INSTALLATIONS
T.V. - HOME THEATRE & 
HI-FI ADVICE/SET UP
SKY ACCREDITED 
INSTALLER
MOB.0273403747 
HM.094312328 
EMAIL cwaring44@gmail.com
28 YRS EXPERIENCE 
OFFERING 
UNBIASED ADVICE 
LEE COOPER 
PAINTERS 
(Kaiwaka Based) 
*30 years Experience 
*Interior/Exterior 
*New and Restoration 
*Honest and Reliable 
*Free Quotes 
09 4312918 
0274735171 
leecooper@xtra.co.nz 
EASTERN UNITED JMB 
The  home  of  Eastern  JMB  the 
Kaiwaka Sports Association hosted all 
clubs  from  the  Otamatea  Rodney  Sub 
Union  on  27  July,  approximately  270 
players.  It  was  another  successful  day 
in  terms  of  rugby,  organisation  and 
fundraising.  Our  two    u7  teams  are 
improving steadily and our u9 and u11 
are  incorporating  key  rugby  concepts 
into their games.  
Our fundraising goal is to give our club 
an  awesome  end  of  year  trip  as  a 
reward  for  an  awesome  season,  we 
have a  'pass the ballathon' coming up 
and  will  be  staging  this  at  the  KSA 
meet  the  neighbours  event  on  4 
August. 
We would love to get some supporters 
gear for both kids and parents. 
Poppies 
Bryce  and  Anne  Cullen  of  Kaiwaka 
(pictured  below  left)  delivered  home 
knitted  poppies  to  Gallipoli  on  behalf 
of  The  Maungaturoto  and  Districts 
Rotary  Club.  These  red  poppies  were 
organised 
by 
Mrs 
Beth 
Dalebrook.  Anne and Bryce were able 
to 
deliver 
them 
to 
different 
commemorative  sites  and  war  graves 
on their recent trip to Gallipoli. 
Paul Harris Fellow 
A proud moment for The Rotary Club 
of  Maungaturoto  and  Districts  was 
when  long  time  club  members 
honoured  member  Ken  Littlejohn  
when  he  became  a  "Paul  Harris 
Fellow" at the changeover meeting on 
Tuesday 30th June. He  was presented 
with a lapel pin, medallion, certificate 
and  a  citation  was  read  by  David 
Orford.    Ken  has  served  Rotary  in 
Auckland  and  Maungaturoto  and 
Districts  and  his  communities  for 
almost 30 years and is considered to be 
an  outstanding  Rotarian  and  citizen. 
After  qualifying  as  an  accountant  he 
pursued  a  career  in  banking  and 
finance,  specialising  in  merchant 
banking  and  treasury.  He  has 
completed  several  marathons  and  has 
been involved in a variety of tramping 
and other outdoor activities as well as 
being a committed church person. 
About  twenty  years  ago  he  and  his 
wife Helen moved north to an orchard 
on Tara Road,Mangawhai, where their 
passion became avocados, before semi 
retiring further down Tara Road.   
Ken  is  a  co-ordinator  of  "Linking 
Hands"activity  in  Mangawhai  and  it 
was  a  speaker  at  a  Rotary    Meeting 
that  inspired  him  to  take  on  this 
position.    For  the  last  five  years,  this 
has  become  his  responsibility  and  the 
service is well used and much needed. 
Ken is an esteemed and very respected 
member of the club. 
Pictured  below:  Helen  Littlejohn, 
Dave Orford, Ken Littlejohn and Terry 
Hanna.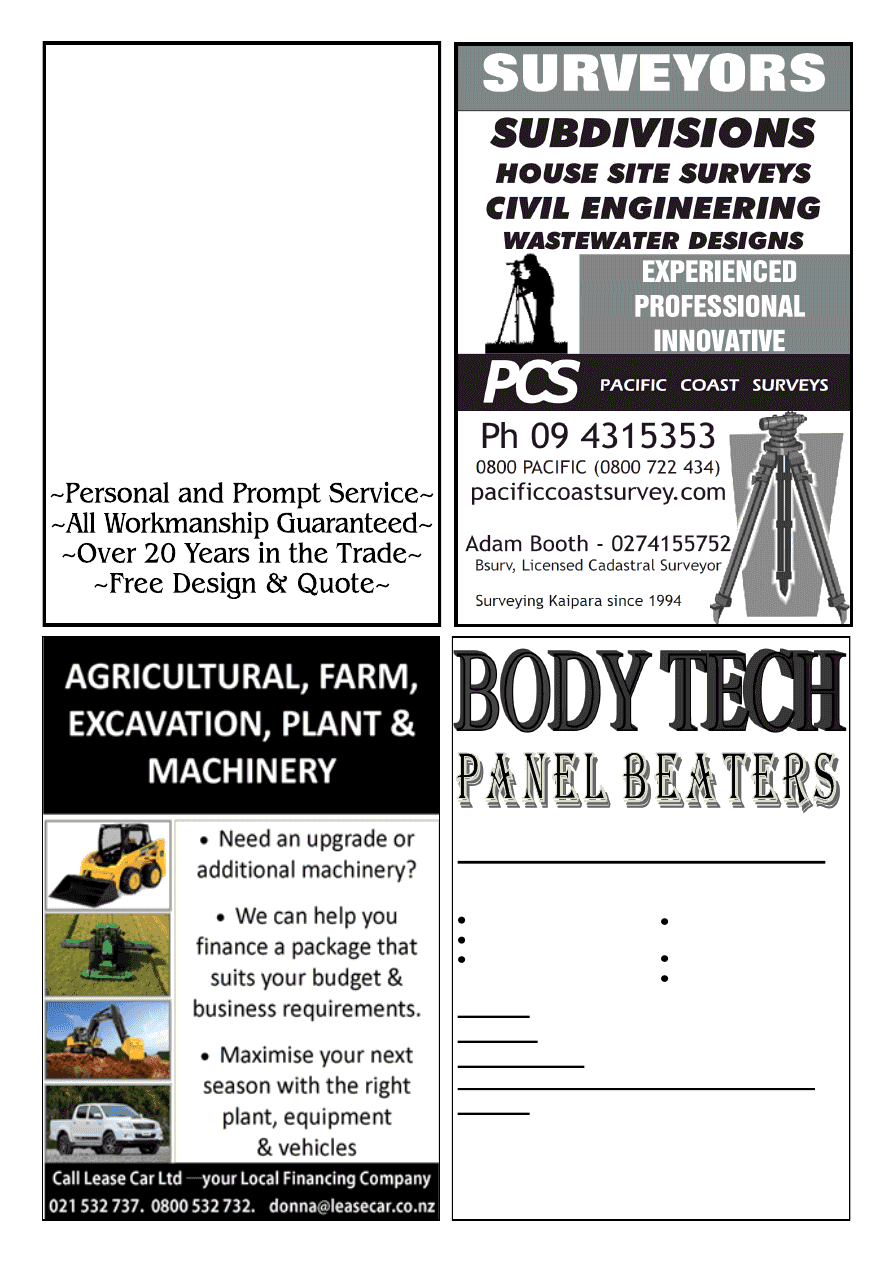 For all your body repair needs!! 
We do: 
Rust repairs 
Insurance work 
Anti-corrosion treatment         
Hours: 8.30am-5pm Monday-Friday  
Mobile: 021 118 0462 
After hours: 09 431 2384 
Phone: Craig or Call in for a free Quote 
e-mail: 
bodytech_panelbeaters@yahoo.com
We are located at 1837 SH1 Kaiwaka, behind Twin-
kle Tow 'n' Tyre call in anytime for a free quote.  
Large and minor vehicle  
  repairs 
Industrial vehicles 
Full Cut and polishes 
PLANNING A NEW 
KITCHEN? 
 CONTACT NOEL McDOWELL 
WELLSFORD 
KITCHENS
Ph/Fax 094312888  
KAIWAKA-Any time 
  QUALITY CUSTOM MADE 
KITCHENS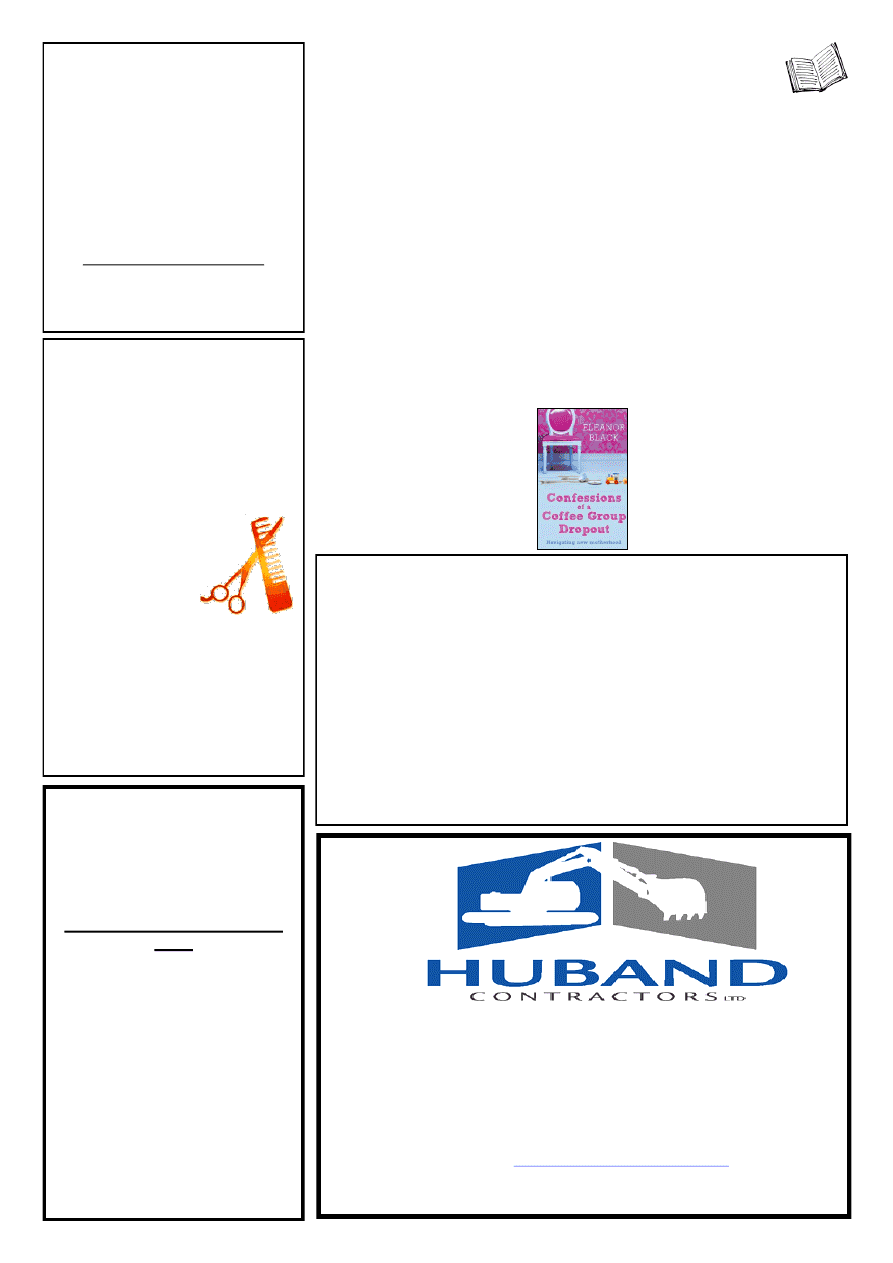 www.kaiwaka.co.nz 
Kaiwaka Bugle - 7 July 2015 
Page 17 
Book Swap 
Many  thanks  to  Graham,  Elizabeth, 
Janine,  Helen  and  Fay  for  taking  care 
of  the  Dargaville  book  swap  without 
me,  a  now-recovering  shoulder  injury 
preventing  me  from  making  the 
journey. It was a little bit stressful for 
me sending them off - the first of these 
swaps I've missed in many years - but 
they  did  an excellent  and efficient job 
of selecting a great range of books for 
our shelves. Come on in and see what's 
there - there is something for everyone. 
The  next  swap  is  the  Large  Print  and 
Audio  in  October.  A  little  while  off 
yet,  so  there's  time  to  come  and  find 
something of interest on those shelves 
before they're gone again. 
Book review 
Janine has been reading Confessions of 
a  Coffee  Group  Dropout  by  Eleanor 
Black  -  This  non-fiction  book 
arrived  on  our  shelves  from  the 
Dargaville  Library  this  week.  It 
is  written  by  a  New  Zealand 
mother  with  reflections  upon 
her  own  experiences  as  a  first-
time  mother  it  is  interspersed 
with  well  research  expert 
advice.  It's  a  book  I  originally 
read as a new mother. And it 
gave  me  a  lot  of  reassurance 
and certainly made me feel normal! 
Often  as  a  first-time  mother  you  feel 
unsure,  inexperienced  and  completely 
unprepared. Yet other mothers seem to 
have  taken  to  it  like  a  duck  to  water 
and seem to have a perfection that you 
believe is beyond you. 
If  this  resonates  with  you,  or  you  are 
an  impending  first  time  parent,  then 
this  book  is  for  you.  Eleanor  Black 
writes  with  humour  about  her  own 
motherhood experiences. She takes the 
reader  through  her  own  doubts  and 
trials as she embarks on a journey with 
her newborn. 
Best  of all  Black  reminds  us  that  as  a 
mother  we  do  not  have  to  be  perfect, 
we  should  not  expect  a  perfect  movie 
experience.  Most  of  all  we  should  go 
easier 
on 
ourselves 
and 
remember 
that 
whilst 
motherhood  may  be  the  most 
challenging  job  you  will  ever 
experience  it  can  also  be 
infinitely rewarding. 
This  book  is  now  available  on 
the  Dargaville  shelves  in  the 
library.                          ~Wendy 
Yang Style Tai Chi 
Classes  
For Beginner And 
Practitioners  
at the 
Kaiwaka War Memorial 
Hall 
Every Tuesday  
Starting at 10.30 am 
Come Along And Have 
Some Fun While Improving 
Your Balance Health And 
Fitness 
For More Information Contact  
Andrew Young 
09 4223424   
Otamatea High 
School 
& Maungaturoto District High 
School 
50
th
 Reunion 
15
th
 – 17
th
 April 2016 
For more details visit:   
Contact: Phone: 0800 682628    
Email: ohs@otamatea.school.nz 
Registrations close 18
th
 March 2016 
*   R O A D I N G   *   E A R T H W O R K S   *    
*   D R A I N A G E   *   S I T E W O R K S   *  
For any further enquiries, contact Shaun on: 
Cell: 021 222 0272 
Home: 09 4318339 
Email:   
Shaun Huband:  Registered Drainlayer 
AFFORDABLE 
PRICES! 
MENS DRY CUT FROM $18.00 
LADIES DRY CUT FROM $15.00 
KIDS DRY CUT FROM $15.00 
COLOUR CUT FROM $90.00 
JUST     
CUTS'AND     
MORE 
021 165 2629 
NOW SELLING: scented tealights, incense, 
smudge sticks, copper bracelets, 
aurora ball crystals, dream catchers, 
healing stones, rose quartz, cds, and 
much more 
Open 6 days 
FAST FIVE! 
Indoor netball module 
Kaiwaka Sports Complex 
Sun afternoons 
Starts 30th August 
Teams of 10, $100 per team 
Register with Cheryl at kaiwakasports@gmail.com 
KAIWAKA LIBRARY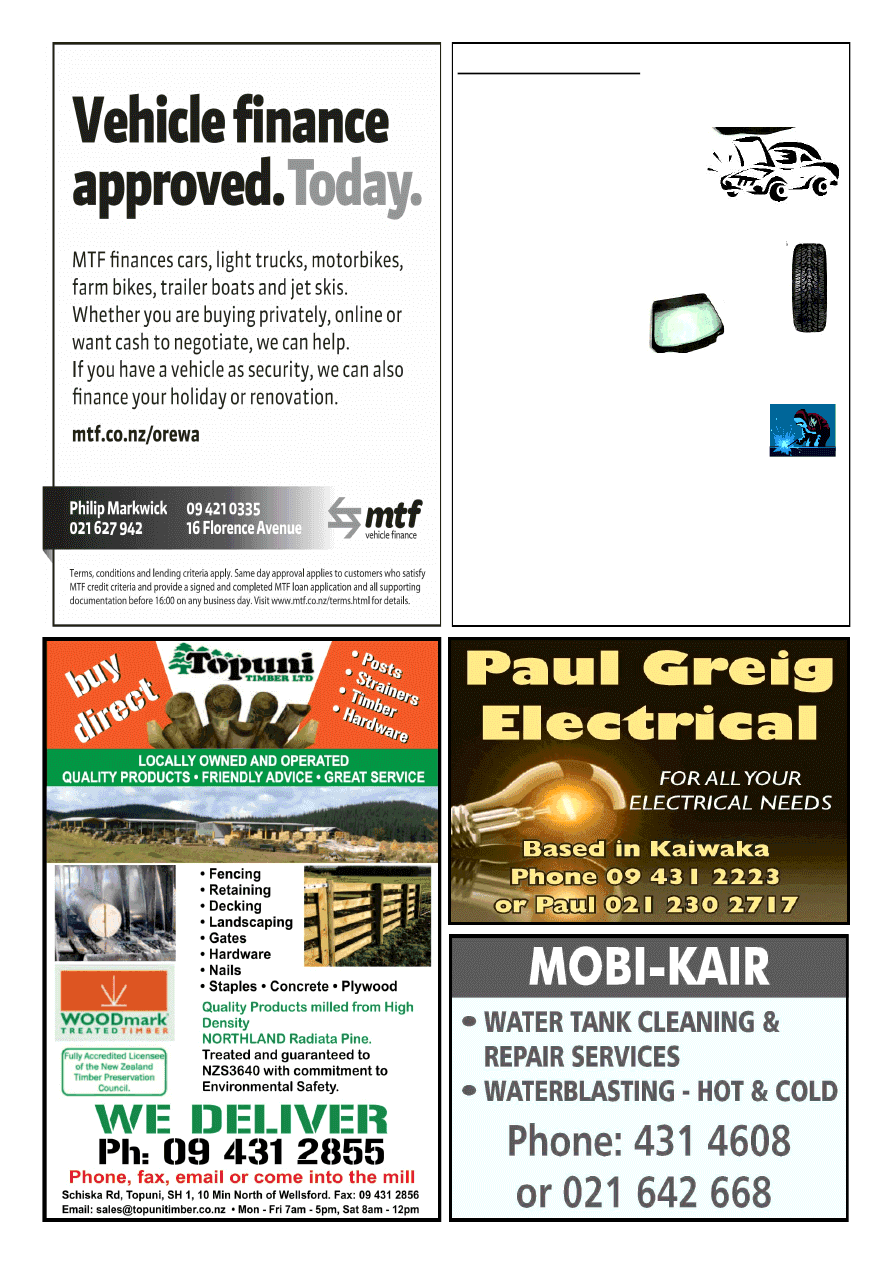 Want it done? 
Bring it to  
Twinkle Tow 'n' Tyre 
*W.O.F. 
*Tyres 
*Windscreen replacement 
*Chip repairs 
*Bulk Oil 
*Batteries 
*Welding 
*Custom built trailers 
*Trailer hire 
Think you'll get a better deal in 
the city? 
Go on, ring us; it won't cost  
anything! 
1837 State Highway 1, Kaiwaka       
Phone 431 2823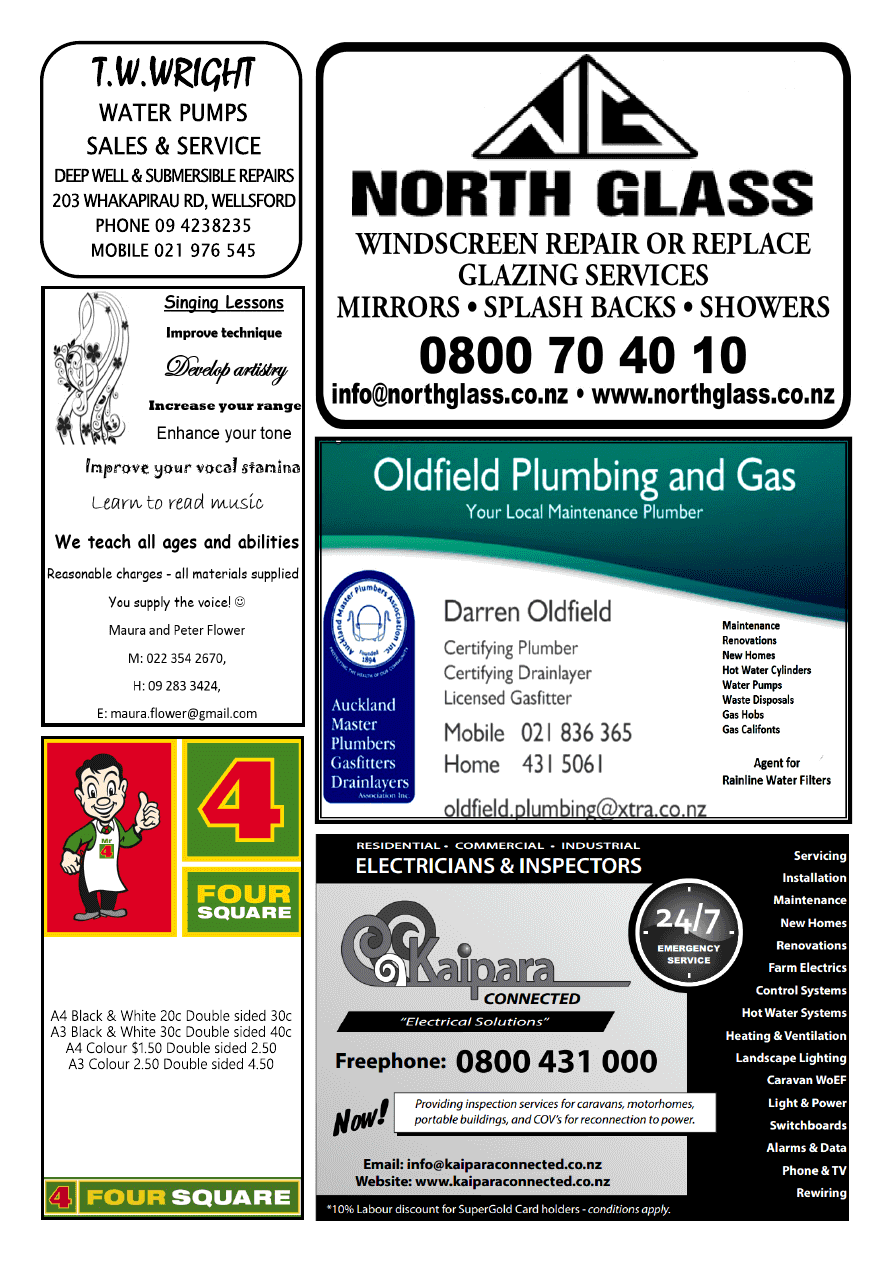 www.kaiwaka.co.nz 
Kaiwaka Bugle - 7 July 2015 
Page 19 
New Copy Machine  
We have a flash new Copy machine at 
Jaques now and are happy for provide 
a quality photocopy service 
Come & see the friendly team 
Jaques Four Square 
Phone: 4312227 
1 Kaiwaka-Mangawhai Road, 
Kaiwaka.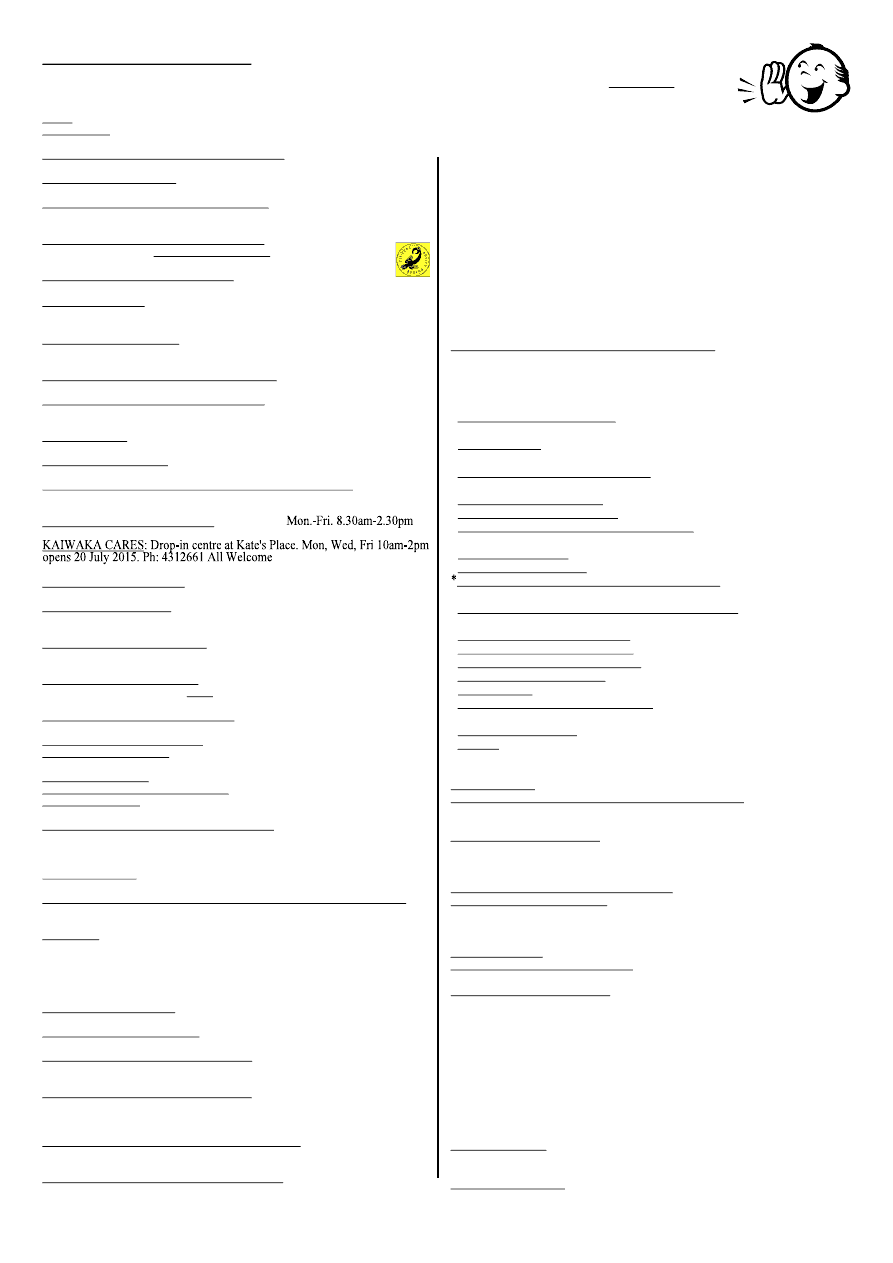 Next Bugle Deadline midday Friday 17 July 2015
LOCAL SERVICES 
*St.John Ambulance 
111 or Freephone 0800 61 0066
*Fire phone 111     *Police phone 111 or 09 4311150
A A: Meets Wed., 8pm Kaiwaka Ph: 4312228, 4315543, 0800229 6757 
AL ANON: In recess, contact Ph: 4312228 
MINISTRY FOR PRIMARY INDUSTRIES - General inquiries Call 
Free 0800 008 333 
ASUREQUALITY LTD  (was AgriQuality) Call Free 0508 0011 22  
BUDGETING SERVICE, WELLSFORD:  Free confidential advice & 
support for all areas of personal finance. Ph (09) 423 7123 
CAB-Citizens Advice Bureau.Wellsford Ph: 4237333 
0800 367 222 email:cab.wells@xtra.co.nz  
DOG/STOCK /NOISE CONTROL 0800 105 890 
KATE'S PLACE:  Community support/counselling/osteopathy/
IRD and more. Mon-Fri 
9am-3pm
 Ph: 4312 661
FUNERAL SERVICES: Morris & Morris Ltd, 
Whangarei - Bev Jaques Ph:4312367 or 0800667747 
GRANDPARENTS Raising Grandchildren: Sarah Rogers Ph: 4312194 
HAKARU LANDFILL/Transfer Station:Open everyday except 
Tuesday10am-4pm.Ph4312629 Cost-$55 trailer load up to 1 cubic metre. 
Ph:4258567 - office 
HOMEOPATH: Donna Flavell Ph: 4314843 
INLAND REVENUE: Last Friday each month, 11-3pm Ph4312661 
KAIPARA DISTRICT COUNCIL www.kaipara.govt.nz:  
Help Desk FREEPHONE 0800 727 059  
KAIWAKA KOHANGA REO: Ph:4312620 
KAIWAKA CEMETERY: Ph: 4312045 
KAIWAKA LIBRARY: kaiwaka.library@gmail.com  
Mon. 4-6pm; Wed., Thurs., Fri., Sat.  10am-2pm Ph:4312539 
KAIWAKA PLAYCENTRE: Ph: 4312286. Hastie Lane 
Monday to  Friday  9.00am - 12 noon. 
KAIWAKA POST OFFICE:Ph:4312 431  
Post Code: 0573  for RD2  and  0542 for all Kaiwaka Post Office mail 
KAIWAKA PRIMARY SCHOOL: Ph: 4312309     
KAIWAKA SPORTS ASSN: Ph 4312005; 4312129 gym 
KAIWAKA ST JOHN: Manager Steve Rosser 09 4318403, 021 2316836 
LINKING HANDS Health Shuttle Ph 4314121 or 09 4318969 
NZ TRANSPORT AUTHORITY: 0800 4 Highways (0800 44 44 49) 
NORTHPOWER: Faults Kaiwaka area 0800 104040 
OTAMATEA COMMUNITY SERVICES: Free counselling, parent 
coach, Family Support worker, budget advice, food bank. Mon-Fri 9am-
30m. Ph 09 431 9080 
PARENTPORT: Free, practical family support service Puhoi to Paparoa 
Ph or txt:  Dianne 027 2085093 
PERSONAL DEVELOPMENT COACHING, GROUP FACILITATION:  
Sabine Druckler 4312231 
PLUNKET: Kaiwaka - Kaiwaka War Memorial Hall: Clinic 1st Wednesday of the 
month; Coffee Group at 9:30. Mangawhai  - Rose Madsen Cottage, Mangawhai 
Domain,  Moir  St:  Clinic  1st  and  3rd  Monday  of  month;  Young  Babies  Coffee 
Group  2nd  and  4th  Monday  10  am;  Plunket  Playgroup  every  Thursday. 
Maungaturoto - Maungaturoto Congregational Church, 100 Hurndall Street East: 
Plunket clinic 2nd and 4th Wednesday. Cynthia 09 431 8187 or 027 675 3488 
PLUNKET HELPLINE -0800 933 922 (24 hours) 
PUBLIC HEALTH NURSE: Gloria Reid Ph: 094327634  
RETURNED AND SERVICES ASSN 733 Settlement Rd. Hakaru 
Ph.4312176 Bill Kerr (President) Ph.4314719 
TAITOKERAU COMMUNITY LAW: Free confidential legal advice and 
assistance, 2nd
Thursday
 of each month. Ph: 0800 155 529 for 
appointments.  
TE KOROWAI AROHA O NGATIWHATUA Ph: 4312675 
(The Cloak of Love of Ngatiwhatua) Support and Maori Consultancy.  
VETERINARY SERVICE MANGAWHAI: 
Ph: 4314535 Mon-Fri 8.00-5.00, Sat 9-12, a/h appt. 
WHAT'S ON
PLEASE ~ do let us know what is on - email 
kaiwakabugle@kaiwaka.co.nz 
Advertising in WHAT'S ON is FREE  
*8Jul~School Holiday Netball, 10am-3pm, Ph 09 4318 762 to 
book 
*10Jul~'St Vincent', 7:30pm KWMH 
*10-12Jul~Healing Meeting, 7pm Wellsford Community Centre 
*12Jul~'The Spongebob Squarepants Movie', 2pm KWMH 
*12Jul~High Tea for Nepal, 3pm Christ the King Church, Mwi 
*20Jul~Kaiwaka Cares Drop-in Centre opens 
*23Jul~Zonta Quiz Night, 7:30pm, Golf Club Mwi 
*24Jul~'The 2nd Best Marigold Hotel', 7:30pm KWMH 
KWMH=Kaiwaka War Memorial Hall 
KSA=Kaiwaka Sports Association Complex 
See www.kaiwaka.co.nz for upcoming events. 
HOUSEHOLD RUBBISH COLLECTION -  Kaiwaka    Pick  up­
Mondays=Gr een  bags  ar e  picked  up  by  Nor thland  Waste-
queries  to  them  09  4303273,Wednesdays=Blue  bags  and  yellow 
recycling  (at  Jaques    $3.00  and  $1.50)    are  picked  up  by 
Kaurilands 09 4392146.  
*DIABETES Support Group -for Kaiwaka, Mangawhai, Wellsford 
   10am, 3rd Friday of month Ph:A.Pert 4238242; J.Gardner 4238060 
*DRINK CAN 'tear tabs' - for Starship Hospital- please collect - 
    98 Kaiwaka Mangawhai Rd, leave in mailbox, Ph. 4312625  
*GYMNASTICS  OTAMATEA  -    Tuesday  Ph:  Stephanie  022 
3624998 
*HAKARU PONY CLUB-Secretary Julie Rynne 09 4314520 
*KAIWAKA BADMINTON -Tuesdays 7.30pm Ph: 4312345 
*KAIWAKA GARDEN & FLORAL Grp:2nd Thursday in month 
   Ph: 4314767 
*KAIWAKA CUBS-Thursdays 5.30-7pm, Hakaru  Ph:Bruce  4312542 
*KAIWAKA SQUASH -Mondays 7pm Ph: Barbara Thomas    4315905 
KNITTING FOR WHANGAREI HOSPITAL - 2nd Tuesday in  
   month, Apple Basket 10am Ph 4314827 
*MANGAWHAI COMBINED PROBUS CLUB: 2pm,3rd Thursday  
   month in the Senior Citizens Hall Mangawhai. Ph: 4315777 
*NZ GENEALOGY-Wellsford - 1st Thursday in month Ph: 4237033 
*OTAMATEA GREY POWER-09 431 8138 Joan Hoggard  
*PT CURTIS CRUISING CLUB - Jean Ph: 4312 246 
*RSA,Hakaru & Dist.Women- meet 1.30pm 4th Thurs in month Ph: 4312 668  
*TRAMPING- Mondays 9am-2:30pm  Karen Ph: 4312 090 
*WAIPU  GENEALOGYGROUP  -4th  Monday  in  month  Ph: 
4312725 
*WRITER'S GROUP - Ph Elizabeth 4312 522 
*YOGA- Tuesdays 6:15pm, Friday 8:30am Kaiwaka WM Hall Carla  
   Ph: 4312 408, 021 296 8794
CHURCHES:
*Kaiwaka Family Church - Your Community Church: Sundays 10am & 
6pm. Youth Service Mondays 6-8pm. Ph: Tawhiri 4312571 or Paul 
4312068 
*St Paul's Anglican Church 1st Sun. 9.30 am (Eucharist), 3rd Sun. 9.30 
am (Family Service). Contacts:  Church Office 09 431 4122; M. 
Hargreaves 431 2295; C. Bygrave 431 2057; or Rev. Wayne Thornton Ph 
431 5650 
*Church of Christ the King, Mangawhai:9.30am every Sunday 
*St.Mary's Catholic Church: Maungaturoto – Griffins Road, Saturday 
evening Vigil Mass 6pm; Mangawhai – Senior Citizens Hall, Sunday 
Mass 8:30am; Wellsford – Matheson Road, Sunday Mass 10:30am; Mid-
week Mass times and all enquires to Fr. Bill Fletcher – phone 423 8170 
*Baptist Church: Sun. 10.30am Mangawhai Snr Cit.Hall.Ph:4312339 
*Cause Way Church Mangawhai: Sundays 10.15am, Mangawhai 
Community Recreation Centre, Insley St. Ph: 09 4314782  
*St.Pauls Archie Bull Hall HIRE  $20 half day, $40 full day per hire 
 Contact R. Morgans, Ph 4312365 
*Kaiwaka War Memorial Hall HlRE - Phone 4312725 or   
Email  
kaiwaka.hall.bookings@gmail.com 
*Hakaru Community Hall HIRE -Ph.  4312256 or 4312110 
*Te  Pounga  Marae  queries  -  R.O'Leary  4312  423,  J.Nathan  021  186 
7382 
*Kaiwaka Sports Association hire/queries - C. Anderson 4312051 or 
Email kaiwakasports@gmail.com
Justice  of  Peace:  B.FJaques;  L.Donaldson;  A.F.Hargreaves,  S.Dalziell, 
W.Howard  -  please  phone  to  make  sure  they  are  available 
www.justiceofthepeace.org.nz 
Marriage Celebrants: L.Donaldson; A.F.Hargreaves; C.Rosseels