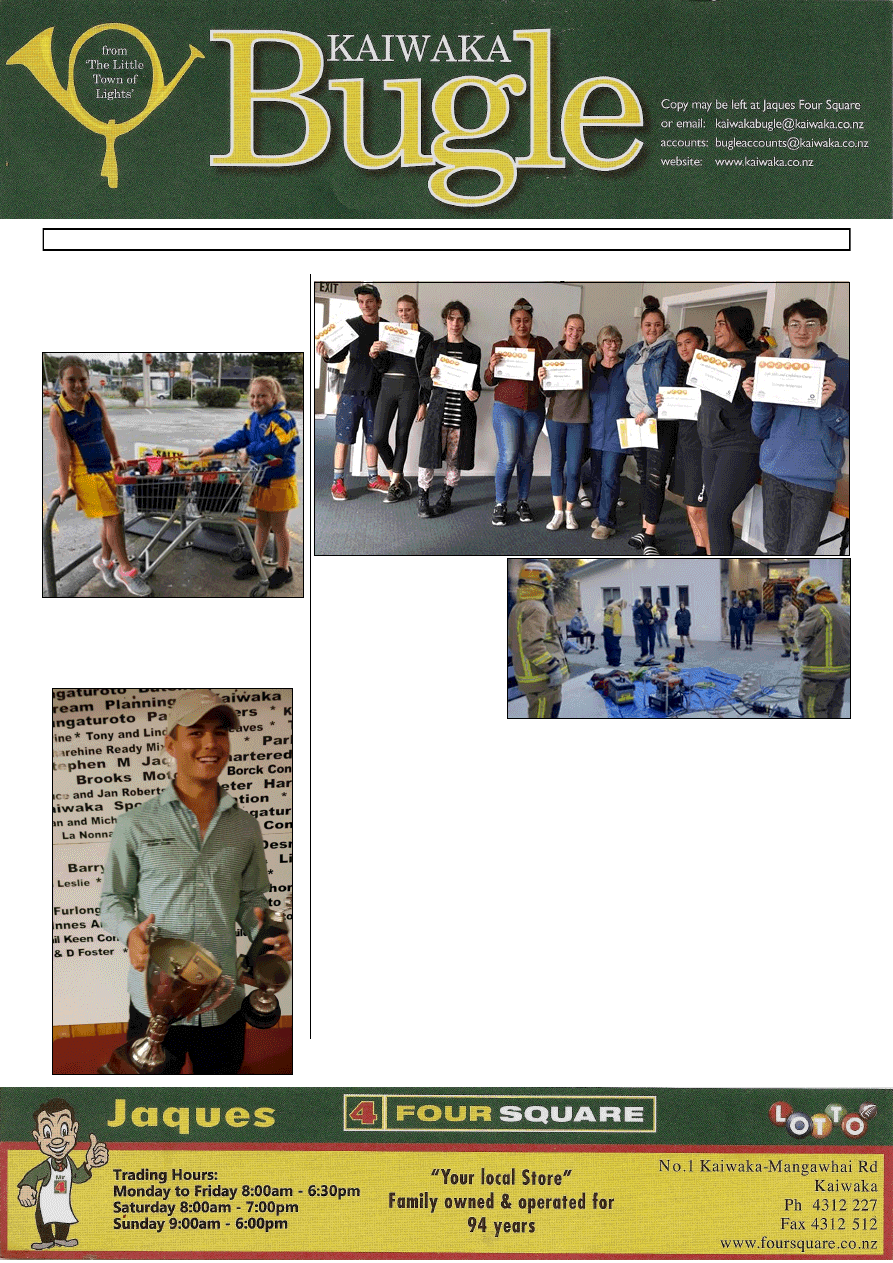 www.kaiwaka.co.nz 
Kaiwaka Bugle - 25 June, 2019 
Page 1 
Otamatea  St  John  Area 
Committee,  in  conjunction 
with  Kate's  Place,  recently 
funded  a  Life  Skills  and 
Confidence  Course  for  the 
young  people  in  our 
community.  
Ten applicants successfully 
completed the course and a 
hangi  and  presentation  of 
certificates  was  held  to  celebrate  on 
June 8 - pictured above. 
The  group  went  through  Team 
Building, First Aid Level 1, Budgeting 
and 
Planning, 
Pre 
Employment 
requirements,  Life  Planning  with  a 
motivational  speaker,  and  some  Fire 
Brigade experience.   
The  course  was  instigated  by  Marj 
Steiner and she and Kirsty Brown from 
Kate's 
Place 
carried 
out 
the 
organisation,  planning  and  running  of 
the  course  over  six  Sundays  at  the 
Otamatea 
St 
John 
hall 
in 
Kaiwaka.  Kirsty also took four out of 
the 
six 
classes. 
The 
students 
appreciated her input and no doubt they 
will  contact  her  for  their  ongoing 
growth.  
Thank  you  to  Bruce  Ferguson,  who 
took  the  group  through  some  team 
building  skills  at  the  Scouts  den,  even 
though  he  was  in  a  wheelchair  at  the 
time,  and  to  the  Fire  Brigade  for 
putting on an awesome display of what 
they actually do on the road.   
They  also  had  a  great  motivational 
speaker  in  Greg  Nathan  who  made 
them  all  believe  in  themselves  a  little 
more. 
Stage  Two  of  the  course  will  be 
commencing 
soon. 
Those 
who successfully completed Stage One 
will  be  fully  funded  by  the  Area 
Committee to achieve the next level of 
driving  training,  be  it  Learners, 
Defensive, Restricted or a Full Licence. 
Thank  you  to  all  those  parents  and 
family  members  who  supported  this 
group  by  attending  the  awards 
ceremony.  It was a great turnout and it 
is  especially  important  to  our  young 
people  to  know  they  are  supported. 
Good job, Marj and Kirsty! 
Also  pictured:  Fire  Brigade  display  and 
experience for Life Skills & Confidence Course. 
No: 12 
 25 June 2019 
Trading Hours: 
Monday to Friday 8:00am - 6:30pm 
Saturday 8:00am - 7:00pm 
Sunday 9:00am - 6:00pm  
LIFE SKILLS AND CONFIDENCE COURSE 
OTAMATEA HAWKS 
Jayden  Kemp:  Premier Senior Player 
of the Year. The trophies were present-
ed at their rugby prizegiving following 
the games in Kaiwaka on Saturday. 
KAIWAKA 
NETBALLERS 
Well  done,  Netballers!  They  raised 
$361 on Saturday for the team's end of 
year trip, and really enjoyed talking to 
everyone who stopped for a chat.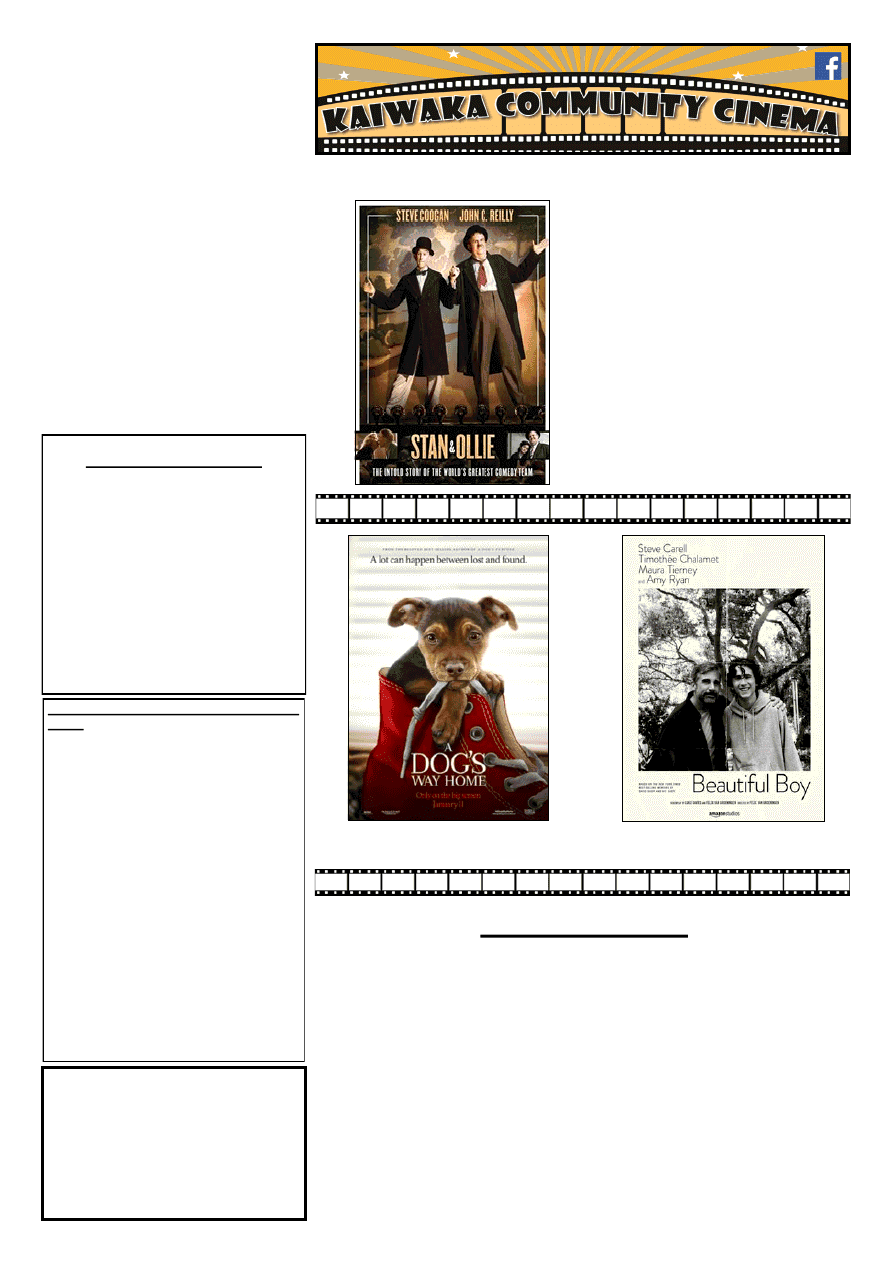 At Kaiwaka War Memorial Hall . Adults $10, Kids (under 16) $5, Family Pass (2 adults + 3 children) $25 
KAIWAKA BUGLE No. 12 
25 JUNE 2019 
CONTENTS 
Page 3: Public Notices, Classified 
Page 5: Eutopia Cafe 
Page 7: Rotary; Kaipara Hunting & 
Fishing 
Page 9: Kaiwaka Can; Pt.Curtis CC  
Page 11: Kaiwaka Sports Assn. 
Page 13:  Te Uri o Hau; Bike the 
Kaipara; ORT 
Page 15:  Kaiwaka School; Kates Place 
Page 17: Kaiwaka School photos; 
Thelma's Scrapbook 
Page 19:'Butties' 
Bugle 13 will appear 19 July 
Contact for advertising, reports, articles 
or information can be made by 
Email kaiwakabugle@kaiwaka.co.nz 
Ph: 09 4312 045 Lindsey 
Txt: 027 2724137 
Copy  may  be  left  at  Jaques'  Four 
Square. 
Kaiwaka Bugle 
Founded May 1978 
We appreciate articles and photos about local 
events, etc, as well as ads and suggestions. 
Copies available in Kaiwaka at Jaques Four 
Square, Kaiwaka Postal Centre, Shamrock 
Service Station, Animal Health Centre, 
Kaiwaka St John shop. 
Also outlets in Maungaturoto, 
Mangawhai and Paparoa. 
Can be viewed online at   
www.kaiwaka.co.nz/Bugle  
Or a copy can be posted to you if you supply 
stamped, self-addressed DLE envelopes. 
Proverbs 
2
9:23 
Pride ends in a fall,  
while humility brings 
honour.  
Kaiwaka 
Bugle 
Advertisements 
2019: 
All 
copy 
and 
queries 
to: 
kaiwakabugle@kaiwaka.co.nz 
The Bugle is printed on an A4 page   
Ad  sizes:  1/16  page  (3  x  9.5cm)  $5;  1/8 
(6.5  x  9.5cm  landscape  or  portrait)  $8; 
3/16 ( 10 x 9.5cm or 7.5 x 12,5)  $12.  
Classified  ads:  First  one  FREE,  $4  per 
entry (max. 30 words, max. 4 repeats). 
Payments  can  be  made  online  at 
ANZ 
06  0365  0006990  00
,  posted  or  left  at 
Jaques Four Square Store. 
We  use  Microsoft  Publisher,  and  can 
work  with  most  common  image 
formats, Word, Excel, and PDF files. 
Accounts:  
Email: bugleaccounts@kaiwaka.co.nz 
The  Kaiwaka  Bugle  is  a  community 
newspaper run by volunteers, as part of 
the Kaiwaka Media Group Inc.   
Articles, etc. printed are not necessarily 
the opinion of the Bugle Team. 
ABOUT TOWN 
 Great to see the Otamatea Hawks rugby players at the Kaiwaka Sposts grounds last 
weekend. The fields are in great condition for mid winter! 
 Kaiwaka  St.  John  Hall:  Phone  Marj    0272941227;  from  Marj  -  'Kaiwaka  St  John 
Hall is available for use by the community. Plenty of space for your office or group to 
have  a  centre  close  to  the  hub  of  Kaiwaka.  Fees  will  be  charged  on  a  case  by  case 
scenario, but for all community based projects it is free. Talk to me. It is there to use. '  
 A 
special 'Happy Birthday' to Thelma - our Scrapbook Lady.

 AGM Maungaturoto Centennial Hall Committee, 
Wednesday 17th July, 7pm 
 Definition of gravity: the earth sucks. 
 School photo 1950 - thank you, Bev. We have nearly all the pupils named! 
 We heard a whisper that Joe Paikea will have artworks on display this Thursday 27 
June, 10am at Tarewa Road, Whangarei, as part of the Northtec Art Exhibition.  
 NIWA  forecaster  Ben  Noll  says  in  the  Far  North,  the  winter  solstice  has  about  4 
hours  and  45  minutes  less  daylight  than  the  summer  solstice,  but  in  Southland  the 
difference is more than 7 hours. "For our friends in Antarctica, there will be no daylight 
– in fact the sun won't rise above the horizon until the September equinox," he says.  
~ Lindsey, Ed
"It's  pointless  to  be  down  in  the  dumps.  All  you  find  is  rubbish."      ~  Albert  Facey 
author of 'A Fortunate Life'  
A DOG'S WAY HOME 
Sunday 30 June, 2pm (PG)
BEAUTIFUL BOY 
Friday 12 July, 7.30pm (R16))  
STAN & OLLIE 
Friday 28 June, 7.30pm (PG)
'Laurel  and  Hardy  --  the  world's 
greatest  comedy  team  --  face  an 
uncertain future as their golden era of 
Hollywood films remain long behind 
them. Diminished by age, the duo set 
out  to  reconnect  with  their  adoring 
fans by touring variety halls in Britain 
in  1953.  The  shows  become  an 
instant  hit,  but  Stan  and  Ollie  can't 
quite shake the past  …' 
Starring  Steve  Coogan  and  John  C. 
Reilly  as  Stan  Laurel  and  Oliver 
Hardy.  
A biographical comedy-drama film. 
www.kaiwaka.co.nz 
Kaiwaka Bugle - 25 June, 2019 
Page 3 
PUBLIC NOTICES 
CLASSIFIED 
OTAMATEA HIGH SCHOOL 
Te Kura Tuarua o Otamatea 
Day Relief Teachers Required 
Otamatea High School wishes to hear from suitably 
qualified and registered teachers who wish to be 
considered for day relief. 
Please send your CV to  
Deborah Cornhill-Davies,  
Relief Co-ordinator 
email: deborah.cornhill@otamatea.school.nz 
ST JOHN OPPORTUNITY SHOP 
AT KAIWAKA 
Why volunteer with us? Our team say they 
volunteer with St John op shops for many 
reasons; to build friendships and meet new people, to 
gain work experience, upskill, build confidence and 
independence, or just to keep active. 
Some volunteers help with customer service, others 
prefer to be behind the scenes sorting items for sale. 
There is the opportunity to get involved with our social 
media or helping with deliveries. 
If you have about 4 hours to spare each week we'd love 
to hear from you, ideally for a morning or afternoon shift 
between Monday and Saturday. 
The Kaiwaka store supports the communities of Kaiwaka 
and Maungaturoto and surrounding areas, including 
Paparoa, Matakohe and Pahi. Over the last 9 years the 
store has raised over $500,000 for defibrillators, 
ambulance equipment, cadets and supporting St John in 
the community. 
Whatever your reasons for volunteering we may have a 
role that suits you.  
You can apply online 
here: https://join.stjohn.org.nz/?job=37756VOLA  or pop 
in to the shop and talk to one of our volunteers. They can 
tell you more about the role and help you decide if this is 
right for you. 
What are you waiting for? Contact us now. 
MAUNGATUROTO CENTENNIAL HALL 
COMMITTEE 
Annual General Meeting  
to be held at 7pm on Wednesday 17th July 
All welcome 
Hakaru & Districts Memorial RSA  
'On the 7th July we are being visited by the Patriots 
Motorcycle  Club  members.    The  purpose  is  to 
present  us with  some funds that they have collected 
during  their  last  visit  and  combining  it  with  their 
donation to "The Fallen Hero's Trust" 
We should see a  great collection of Motorcycles on 
the day. 
When - Sunday 7th July 
Time - Bar opens at 1130 
Meals will be served' 
733 Settlement  Road, Hakaru
FOR  RENT:  Studio,  dry,  warm,  north  facing,  quiet, 
semi-rural. Unfurnished, separate bathroom. Suit non-
smoker, single working person or retiree. $200/week + 
bond & references.  
For more details ph/txt 021 823 224  
CLEANER  REQUIRED:  for  St  John  hall  in 
Kaiwaka.  Approximately  one  and  a  half  hours  per 
month. Expressions of interest to Wayne McLennan  - 
email wayne.maclennan@otamatea.school.nz
M o n d a y   1   Ju l y  
ST JOHN TRASH AND TREASURE 
6th to 11th October 
We  are  now  planning  this  year's  event  –  annual 
fundraiser that we have run for 35 years in a row. 
While  we  have  plenty  of  help  running  the  event 
during the week, we are very short on people to help 
set up and dismantle the shelves, as well as 
support  in  moving  and  delivering  items  during  the 
week.  
Without  more  support  in  this  area  we  may  have  to 
forego this year's event. 
If you are able to offer two or three hours 
to  help  with  this  work  during  this  week, 
please call Eileen – 021 142 0357 
Email: 
secretary@hakarursa.co.nz for further information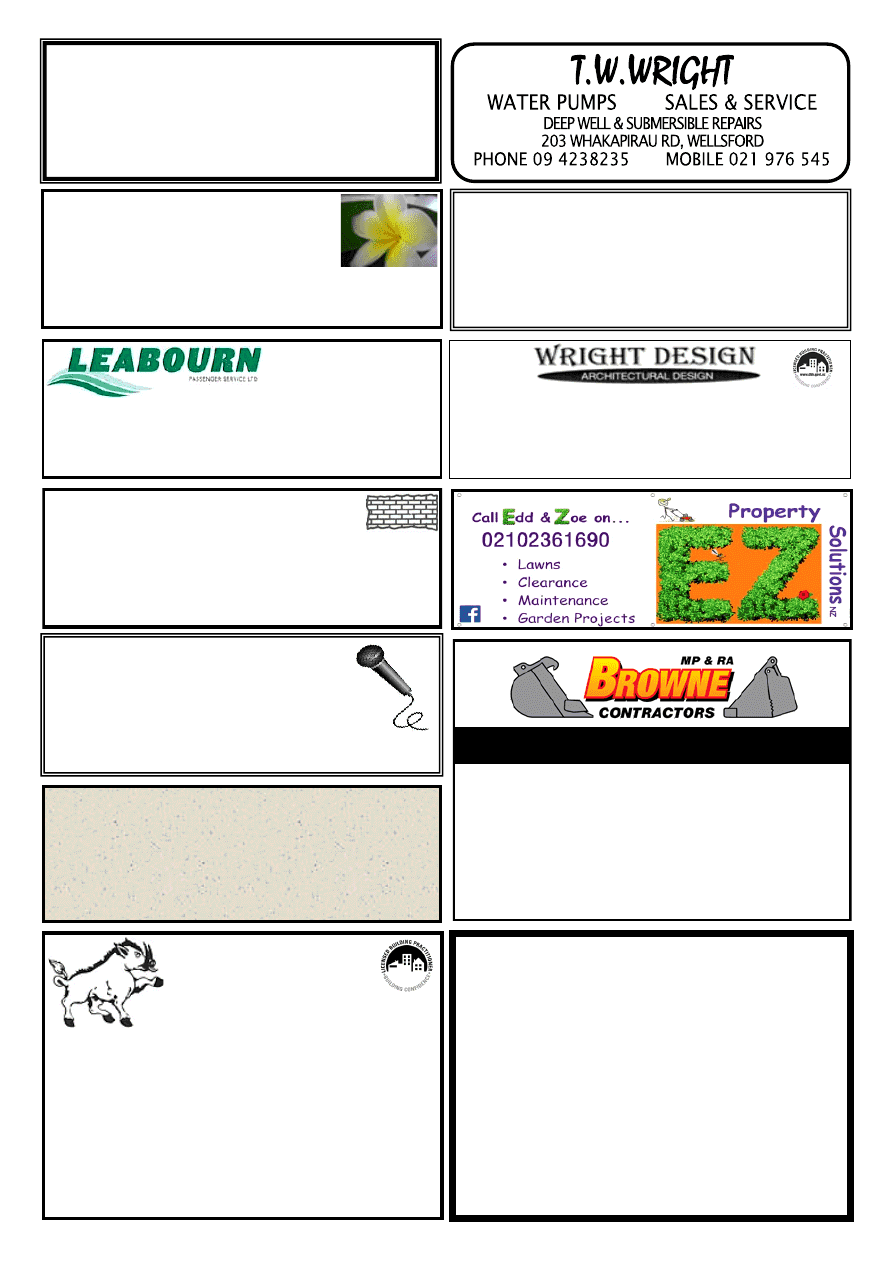 4T DIGGER – BOBCAT – TIP TRUCK 
 Property Maintenance - Driveways  
 Building Sites 
Stump & Tree Removal  
Hole Boring - Chain Trencher  
Calf Shed and Stockyard Cleaning 
Phone Matt: 021 199 6677 
Email: mprabrownecontractors@gmail.com 
BRICK/BLOCKLAYER 
All aspects of masonry: 
Fireplaces, Restoration & Remedial Work.
JAMES EAGLETON
Tel. (09) 431 2514     Mob. 0274 749 232
jajueagles@yahoo.com.au 210A Pukenui Road, RD2, Kaiwaka 0573 
Counsellor and Registered Psychotherapist 
Offers Supervision
Susan Matheson 
MNZAC 
Dip. Psychosynthesis Counselling and Psychotherapy 
Phone 09 431 2996                        Mobile 027 605 2427 
Passenger Service
Car & Van Hire   Bus & Coach Charters 
Airport Transfers    
Phone (09) 4237416 
SING RIGHT 
Professional coaching for performance,  
recording and demos. 
All level singers, musicians, singer-songwriters. 
Phone Robyn Hill 431 9159 or 0274 725610 
No. 117345 
N.Z.C.A.D., L.B.P. 117345 
PH/Fax: 09 423 8092 Mob: 021 276 7369 
Office: 3 John Sinclair Avenue, Wellsford    brianwright@xtra.co.nz 
For Resource and Building Consents, planning restraints, new building materials - 
you need a capable, experienced, and professional designer with a clear 
knowledge of all the processes. Brian has been helping and organising all these 
facets of design and building for over 50 years. 
Wright Design offers free visits, consultations and advice on planning, design, 
building, council permit applications, guaranteed permit plan acceptance. 
O'MALLEY 
CONTRACTING LTD 
CONCRETE 
FOR ALL YOUR CONCRETING NEEDS 
T: 021 2200 198 
E: omalleycontracting@outlook.com            W: omalleycontracting.co.nz 
Om Tara ~ Mangawhai 
Healing Services 
Diann Glucina 
021 250 7461 diglucina.com  
FB: OmTaraMangawhai 
FINANCE  
- Unsecured and secured   
business loans 
Plus 
- Alternative funding for any  
situation. 
OSBORNE ASSOCIATES  
0274989814 
osborneassociates@xtra.co.nz 
 Therapeutic Massage
Head, back and shoulders  
- qualified massage therapist -  
Every Thursday at Kate's Place, Kaiwaka.  
$40 for 40 minutes. Keep the winter blues away.
  Ph: 09 431-2661 or 0211510780. 
HANDYMAN 
Gardens * Lawns * Landscaping * Painting 
* Small gib-stopping * 
* General repairs and maintenance * 
Honest - Reliable 
Phone Burn 0211900555 or Brenda 0211185578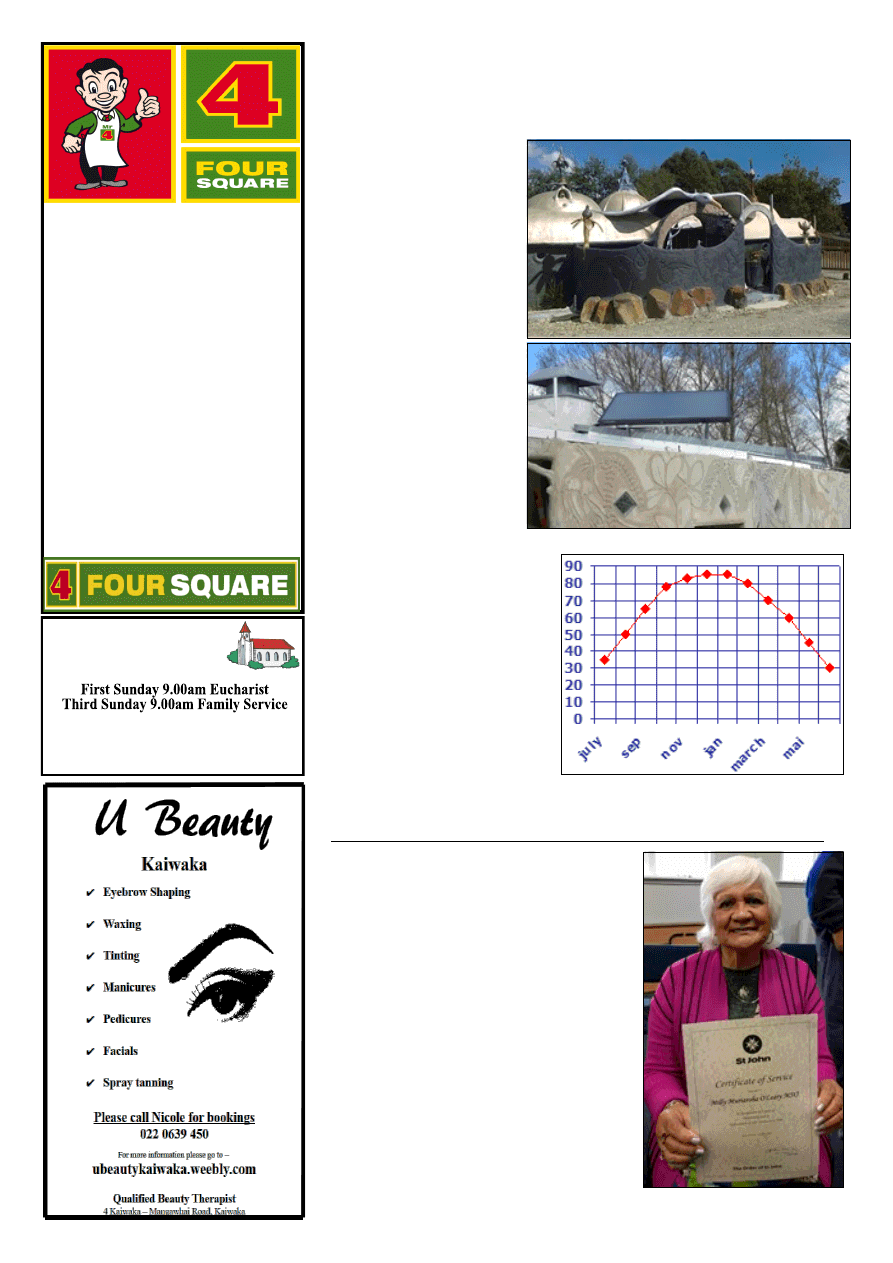 www.kaiwaka.co.nz 
Kaiwaka Bugle - 25 June, 2019 
Page 5 
FRESH SEAFOOD 
Oysters are Back 
Fresh Mussels, Fresh Fish, 
Smoked Fish & Salmon 
TOYS TOYS TOYS 
New Supplier 
Stocked up on Toys,  
Crafts & Activities 
Great Prices 
9 
KG Swap Gas Bottles 
or New Bottle and Gas 
Jaques Four Square 
Phone: 4312227 
1 Kaiwaka-Mangawhai Road, Kaiwaka. 
ST PAUL'S  
ANGLICAN  
SUNDAY SERVICES 
St Pauls Church: Kaiwaka-Mangawhai Rd. 
Priest in Charge Rev. John Blundell  Ph 431 4122 
www.mangawhaianglican.org.nz
 MILLY O'LEARY 
RETIRES 
On Saturday June 8 an afternoon tea was held at 
the Otamatea St John hall in Kaiwaka to honour 
and farewell Milly O'Leary.  
Milly is retiring after nine years of service to St 
John and the community as manager of the Op 
Shop.  She  approached  the  St  John  area 
committee just over nine years ago with a plan 
to open an Op Shop.  
Initially the Area committee was cautious about 
signing  a  year  long  lease  with  a  manager  who 
had  no  retail  experience.  It  couldn't  have 
worked  out  better!  After  one  year  the  op  shop 
took over the next door shop as well and 4 years 
ago the shop moved to the present much larger 
premises, with the present staff of 8 volunteers.  
Leading  this  team,  Milly  has  raised  over 
$500,000  for  St  John  services  in  our 
community. 
We  wish  Milly  all  the  best  and  would  like  to 
thank her for her dedicated service. Well done Milly, enjoy your retirement. 
SOLAR ENERGY IN EUTOPIA ARTIST CAFÉ 
The  Eutopia  Café  in  Kaiwaka  has  undergone  a  huge  transformation  into  an 
attractive  and  artistic  stop-over  for  a  coffee  or  a  meal  during  a  trip  between 
Auckland-Whangarei. The owners Marijke and Rob have worked many years on 
this unique renovation with incredible passion and endless patience to finish the 
many  art  pieces  in  every 
detail. 
Hot Water use  
The  kitchen  at  Eutopia  Art 
Café  will  use  a  lot  of  hot 
water  for  dishwashing  and 
cleaning  activities.  For  this 
reason,  the  owners  Marijke 
and Rob have chosen to install 
an  European  solar  hot  water 
system, 
designed 
by 
EWATEC Ltd.  
The  use  of  solar  energy  can 
contribute  a  lot  to  reduce  the 
cost  for  producing  the  daily 
hot water needs in NZ.  
Domestic 
hot 
water 
production 
is 
the 
most 
common  application  which 
can  be  powered  by  solar 
energy.  
During summer almost all hot 
water  applications  can  be 
provided  by  the  solar  system. 
In  the  winter  the  sun  may 
provide  30%  or  more  of  the 
required energy needs.  
More than 8  months the Solar Hot 
Water  will  produce  FREE  hot 
water between 40-80°celsius  
The  other  4  months  the  solar 
cylinder  will  have  produced 
preheated  water  between  25-40°
celsius.    If  the  preheated  water  is 
not 
hot 
enough, 
the 
gas 
instantaneous heater tops it up  
A solar hot water system with the 
best performance for the NZ climate 
consist of following elements:  
- Advanced Flat glazed collector: 
toughened glass and selective 
absorbers 
- Stainless steel hot water cylinder  
- Solar controller and temperature 
sensors for performance monitoring. ~ 
Eric Jansseune,  EWATEC Ltd.  
Solar collector for the kitchen use  at Eutopia.    
Water temperature in degrees celsius : at end 
of average day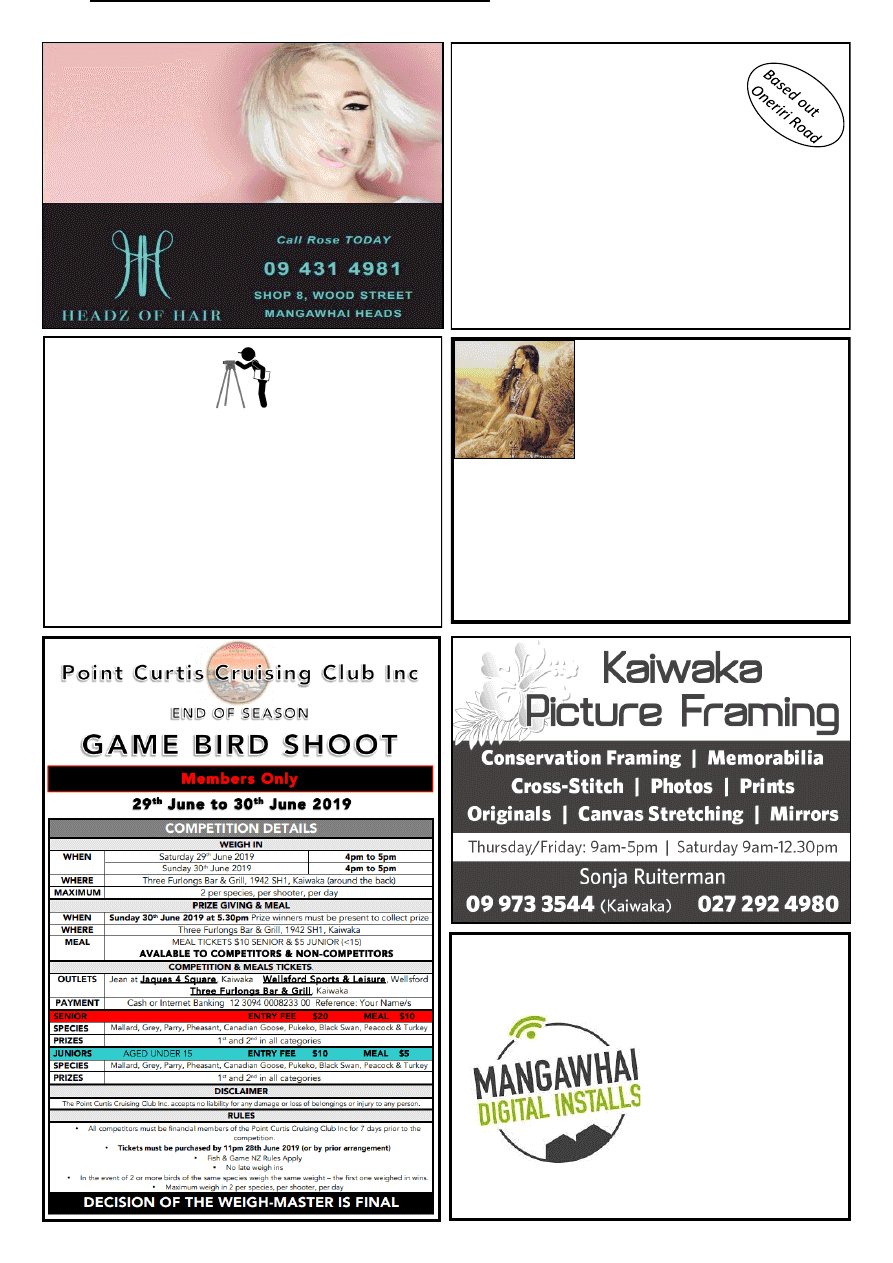 Ken Urquhart 
BSurv Licensed Cadastral Surveyor 
KMU Surveys Ltd
467 Bickerstaffe Road 
RD 2 
Maungaturoto 0587 
Ph 09 431 8705 
Mob 021 161 2344 
kenurquhart@xtra.co.nz 
Trails end 
spiritualist gathering 
Last Sunday of every month  
10.30-2pm  
Tea/coffee provided  $5 koha 
For all inquiries: 
021 165 2629 evenings (09) 945 0707 
Trail.end@hotmail.com 
1758 Cove Road, Mangawhai
Bringing together light minded people 
Guest speaker each month
(
Next to Kaiwaka Motorcycles)
Specialists in: 
Satellite Dish & TV Aerial Installations  
& Repairs 
Freeview  
Chromecast 
Smart TVs   
 Netflix 
Call or Text Adam on 022 351 6679 
E: mangawhai digital@gmail.com 
HODGETTS 
CONTRACTING
Digger Work   

Driveways 

House Sites   

Dams     

Drains, etc
Also available for HIRE 
3 ton Vib Roller Heavy Duty Tow  
Waterblaster     Lazer Level
Phone Mark 4312877 
        027 447 8554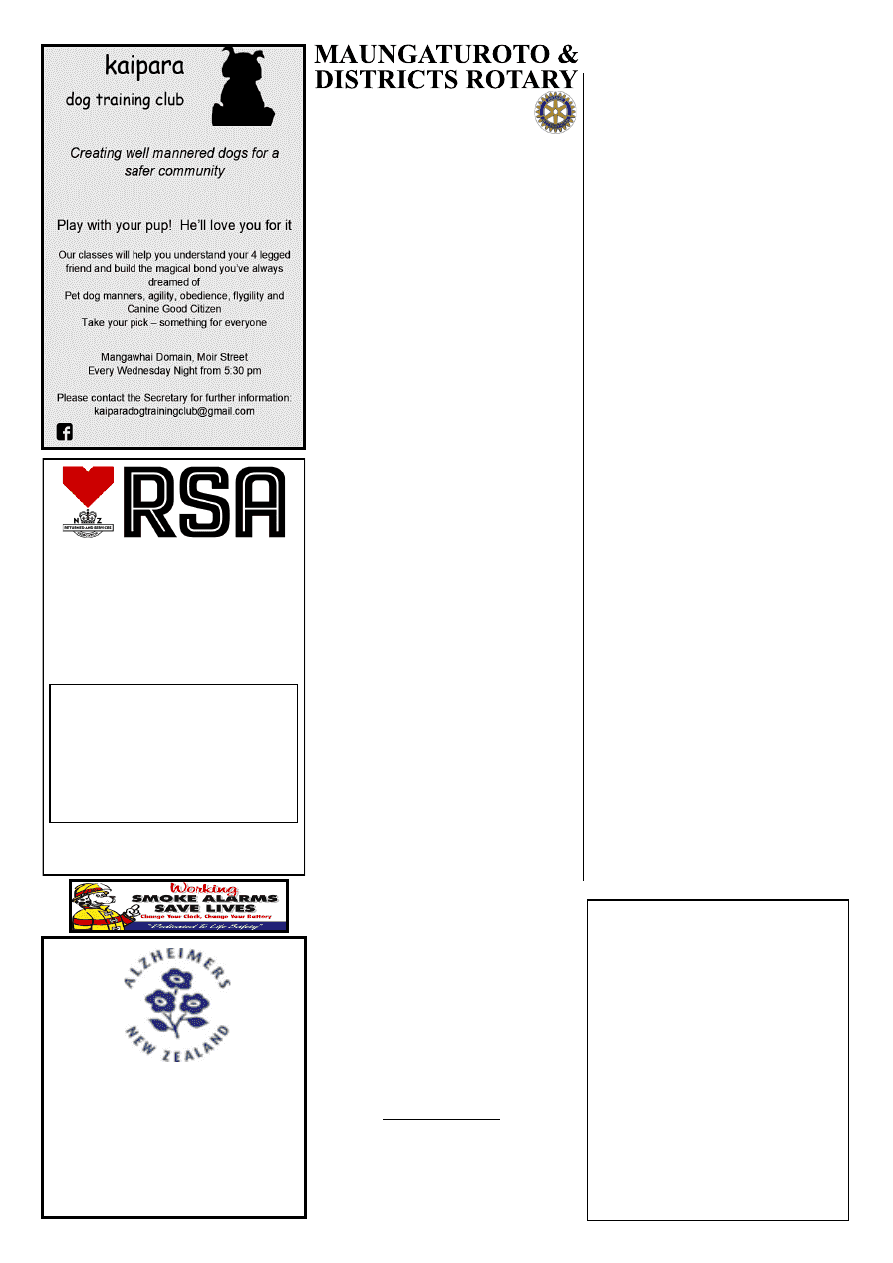 www.kaiwaka.co.nz 
Kaiwaka Bugle - 25 June, 2019 
Page 7 
HAKARU & DISTRICTS 
MEMORIAL RSA (INC)
Members & guests are invited to 
come along and enjoy our hospitality. 
New members welcome. 
Meals are served on 
Thursday and Friday nights 
from 6.30pm. 
Order from Blackboard Menu  
and a sing-a-long  
with Des Chitty. 
For more information please phone 
Graeme on 431 2563 
Alzheimers Society Northland Inc 
ALZHEIMERS SUPPORT 
GROUP 
Meet on 2nd Wednesday  
of each month 
11am - 12pm at the 
Mangawhai Golf Club Rooms 
Phone 0800 004 001 
HAKARU HALL 
ACTIVITIES 

Monday: Line Dancing 10am  
Ph 4315160 

Tuesday: Pilates 9-10am 
Ph 0220643964 
Certified Instructor 

Wednesday, First of The Month 
Hall Committee Meeting 7pm 

Following Wednesdays: Recreational 
Music Evening 7pm Ph: 
0210628631

Thursday: Pilates 9-10am  
Ph 0220643964 

Thursday: Scouts 5pm 

June 16
th
 Line Dancing Open 
day 1.30-5.30pm 

June 22
nd
 Zonta Ball 

Hall Hire Ph 4312256 
The  past  month  has  been 
relatively  quiet  with  a  reduced 
attendance,  mainly  because  of 
sickness  and  work  commitments. 
However, our gatherings have been no 
less enjoyable as we share a meal on a 
Tuesday night. 
Muriwai Challenge Camp 
I have been fortunate to attend another 
District  function,  this  time,  the 
Challenge  camp  concert  at  Muriwai. 
For a week 15 young people who have 
various  disabilities  are  given  a  chance 
to mix with other young people and are 
given activities that not only challenge 
them  but  also  enhance  their  social 
skills.  
When  I  asked  one  couple  what  they 
had  done  for  the  week  they  said,  "we 
went  out  for  dinner  alone  for  the  first 
time  in  18years",  just  another 
indication  of  the  commitment  many 
families make when they have disabled 
children.  The  concert  these  young 
people gave was quite inspirational. 
Speakers 
Our speakers have again given us food 
for  thought.  From  Llew  Smart,  who 
spoke  of  his  time  as  a  police  officer 
and the way he interacts with people in 
the 
community; 
Libby 
Jones, 
currently  a  District  Councillor  and 
Health  Board  rep  who  gave  us  an 
explanation  of  her  work,  especially  in 
the  Health  Board;  and  Marlon,  who 
came from the Philippines and gave us 
an insight into the differences between 
pig  farming  in  the  two  countries  as 
well  as  the  challenges  of  obtaining  a 
Visa  and  adjusting  to  a  life  in  a 
different country. 
Tradescantia 
Having  had  a  picnic  table  installed  at 
Whakapirau, we are now looking at the 
best type of table we could have placed 
at  Maungaturoto  Primary  School.  We 
are  also  looking  at  ways  in  which  we 
can  get  rid  of  the  tradescantia  plant 
along the stream at the school. 
President Changeover 
The  25  June  sees  us  changing 
Presidents from Keith Shadbolt to Les 
Kenworthy-Thompson. 
Each President has a one year term and 
each one puts their own "stamp" on the 
position. 
Calf Litter for Compost 
A  reminder,  we  still  have  plenty  of 
bags  of  calf  litter  for  sale  at 
Maungaturoto Four Square. 
As  Rotarians,  we  enjoy  many 
interesting  guest  speakers,  working 
bees and times of fellowship. If you are 
interested  in  joining  us,  please  get  in 
touch with any Rotarian. 
CAN A FIRE ENGINE FIT IN 
YOUR DRIVEWAY?  
Do ensure our emergency vehicles have an 
easy  access  to  your  property  and  your 
Rapid  Number  is  also  visible  at  your 
property entrance. 
KAIPARA HUNTING 
& FISHING CLUB 
Our  Mixed  Bag  weekend  went  well 
with  10  competitors,  on  the  19th  May 
for  the  annual  weigh  in  competition. 
This was completed on a points system 
with the winners listed below: 
1st  Tony  Smith,  2nd  Equal  Trev 
Dickson  and  Gary  Flood,  3rd  Graham 
Robertson. 
Congratulations Tony 
We  had  2  lucky  draws.  Winners  were 
Gary Flood and Andrew Thompson. 
We would like to thank all our sponsors 
of  our  events  and  I  know  you  will 
support then as they support our club: 
Nola  Sports  Dargaville,  Farmlands 
Dargaville,  Fonterra  Northland  Rep, 
Mangawhai  Meat  Shop,  Maungaturoto 
Liquor  Centre,  Julie  at  NRM 
Stockfoods,  Silver  Fern  Farms 
Dargaville,  D.A.  E  Dargaville,  Trev 
Dickson,  Fish  and  Game  Northland, 
Farm  Source  Ruawai,  Farm  Source 
Dargaville, Paul Dunnet Bobcat Services 
Dargaville, Kaipara Kumara 
Also, many thanks to our new sponsor 
Manu  at  Ecolab  for  sponsoring  this 
event. Very much appreciated. 
FISHING: 
Dave  Byles  has  weighed  in  a  nice 
kingfish  and  is  leading  the  way  with 
this class now. Congratulations on your 
catch Dave. Nice Fish 
Current ladder results: 
Senior: 
Snapper Steve Wrathall 8.74kg 
Kingfish Dave Byles 14.96kg 
Kahawai Annette Pull 2.56kg 
Gamefish  Jenny 
Mclean 
90.4kg 
(Striped Marlin) 
Junior: 
Snapper Max Tunnicliffe 6.91kg 
King Fish Tara Wrathall 16.26kg 
Kahawai Nothing weighed 
Gamefish  Bronson  Wrathall  8.47kg 
(Albacore Tuna) 
Contact:  President  Cameron  Shanks              
094316229 
or 
Treasurer 
Andy 
Thompson 0211294378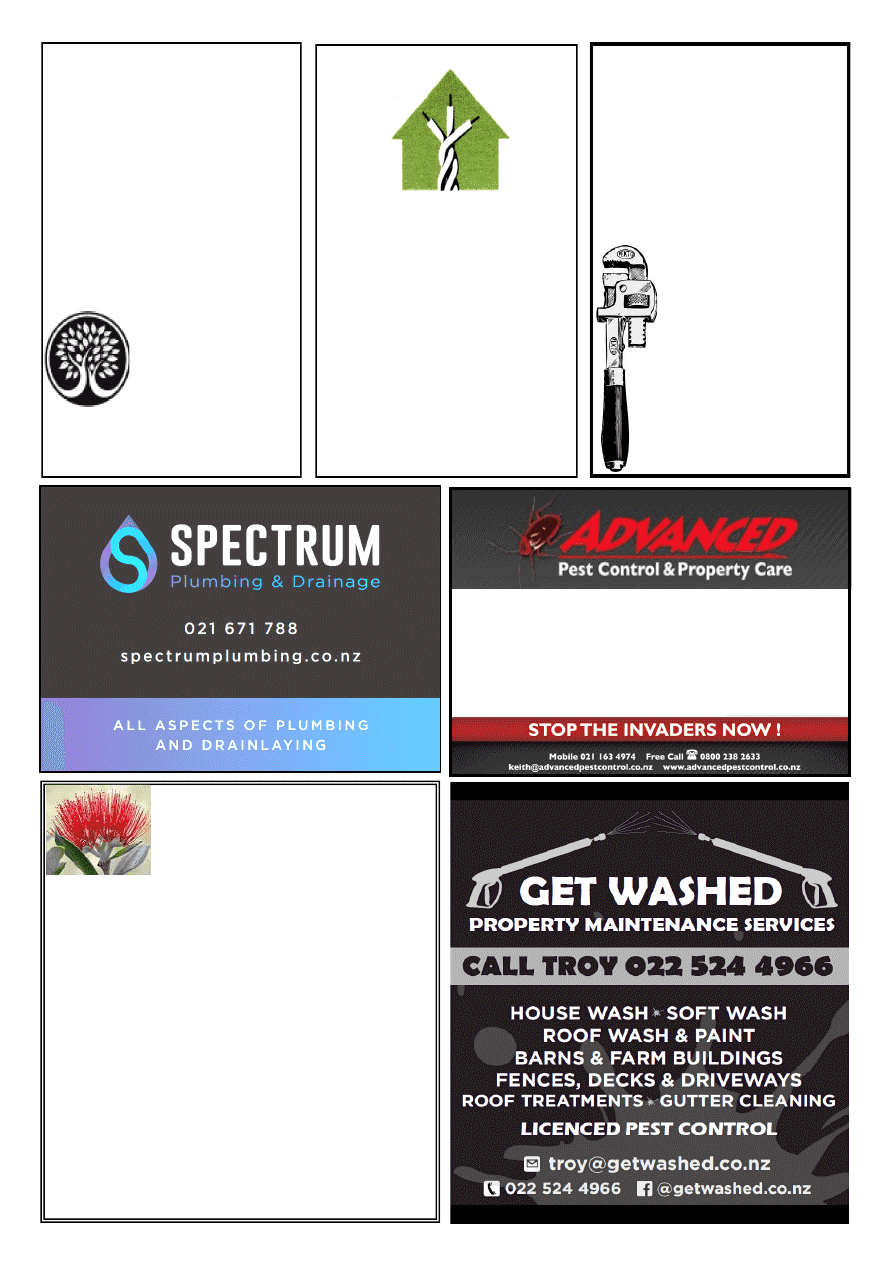 Waipu Natural 
Health 
3 Cove Road, Waipu  (opposite 
the Pizza Barn) 
Ph: 09 432 1325 
www.waipunaturalhealth.co
.nz
Clinical Nutritionist-Hair Analysis for 
Masked Allergies, Ozone Therapy, 
Prolotherapy, Naturopath-Medical 
Herbalist, Registered Massage 
Therapists, Reflexology-
Craniosacral Therapy, 
Acupuncture-Facial 
Acupuncture, Kineso 
Taping, Hypnotherapy, 
Counselling, 
ThetaHealing/Change 
Catalyst
.
AFFORDABLE CONSULTS FOR 
KIDS – give us a call
Gift Vouchers available
KAIPARA 
FLOORING CO 
Independently owned & operated 
32 HURNDALL ST MAUNGATUROTO
Supply & Installation of Carpet, Vinyl,  
Vinyl Wood Planking 
Stockists of 2m & 3m wide 
vinyl & carpet short ends 
Residential & Commercial 
Q Card Finance Approved 
6-18 month terms 
6 month interest free 
First Class Installations
For a free measure & quote 
phone Christine  
09 946 9886 or 021 515 415 
kaiparaflooring@gmail.com 
http://www.kaiparaflooring.co.nz/ 
BARRY CURTIS 
PLUMBING LTD 
REGISTERED CRAFTSMAN 
PLUMBER 
Phone 4315572 
027 257 9884 
25 years experience 
Friendly reliable service 
All plumbing and 
maintenance 
Alterations  
and new housing 
Spouting 
Competitive rates 
PROMPT 
EFFICIENT  SERVICE 
Reyahn George 
Leng 
Registered Electrician 
Local, honest and reliable. 
For your residential and 
light-commercial projects. 
022 314 1068  
Pest Control 
PLAN A: One-off treatments to customers with a specific pest problem 
PLAN B: Full maintenance service plans to commercial customers. 
This will include documentation kept in customer file on site: 
⚫
Pest treated 
⚫
Date of service 
⚫
Chemical or baits used 
⚫
Full pest check report done after each treatment 
⚫
Fair and reasonable fee with guarantee 
Flood Recovery  Carpet Care 
⚫
Carpet Drying   
This includes pre-spray treatments 
⚫
Dehumidifier Rental 
with stain removal and hot water extraction.  
Upholstery Cleaning 
Full upholstery cleaning of all furniture.  
eg lounge suites and all office chairs 
Water Blasting 
⚫
Concrete - Decks 
House Washing 
⚫
Soft Chemical Was 
⚫
Pre-painting Wash 
Property Services 
www.kaiwaka.co.nz 
Kaiwaka Bugle - 25 June, 2019 
Page 9 
OWEN STEVENS 
Osteo Therapist
For careful adjustments  
to bones and joints 
Treatment for humans  
and their pets 
Clinics: 
Kate's Place, 
Kaiwaka: 
Last Friday of 
month 
9.00am-5.00pm 
For bookings: 
Phone 
09 4312661 
Or phone Owen   
09 4317123  anytime 
Tramp! 
POINT CURTIS CRUISING CLUB  
Te Pounga Marae 
130 Nathan Rd. Oneriri. Kaiwaka 0573 
COMPLEX FOR 
HIRE 
Functions 
* Weddings  * Birthdays  
*Anniversaries * Meetings  * Wananga 
5 hour meeting * 12 hour stay  * 
Overnight 
*All welcome - No more Drink-driving 
Amenities: 
*Convo Combi Steamer * Bratt Pan * 
Dish Washer/Sterilizer * 3 Door Glass 
Chiller (walk in) etc…All Crockery * 
Linen Supplied * Central Heating and 
Air Conditioning and much more.  
Can also cater for small groups…. 
For more information please contact: 
Kim Wallace  
Home: 09 832 1133  Mob: 0211275340  
Email: kimwallace@xtra.co.nz 
Or Pearl Nathan 0223933533  
Last  week  a  team  from  Kaiwaka  Can 
met  with  a  number  of  senior  council 
staff  and  councillors.  The  Mayor  was 
present,  the  CEO,  the  senior  town 
planner,  a  northern  roading  alliance 
member,  the  manager  of  liaison 
services  as  well  as  our  two  local 
councillors, Jonathan Larsen and Peter 
Wethey.  We  appreciate  their  time  and 
their interest and we enjoyed especially 
a  walk  through  the  central  part  of 
Kaiwaka  and  under  the  bridge  to  see 
some  of  the  dreams  we  have  of  the 
future.  The  traffic  roaring  through 
provided a suitable accompaniment. 
Our discussions centred on the purpose 
of  Kaiwaka  Can  and  how  we  are  able 
to  communicate  with  Council  and  its 
various departments. Over the past year 
this has been a problem and we wanted 
Council  help  to  sort  it  out.  Hopefully 
we  are  well  on  the  way  to  a  better 
arrangement. 
One of the constant questions put to us 
by  Council  over  the  past  year  is  how 
representative  we  are  of  the  people  of 
Kaiwaka.  It  was  pointed  out  there  are 
many  great  organisations  within 
Kaiwaka,  with  goals  and  plans  and 
needs.  We  did  point  out  though  that 
there  are  several  differences.  The  first 
is  that  we  are  the  only  group  set  up 
specifically  by  Council  to  act  as  a 
channel  of  communication  with  them. 
Secondly,  we  are  the  only  group  that 
looks  at  the  whole  picture  to  try  and 
bring some sort of design for the whole 
community.  And  thirdly  we  are  the 
only  group  that  has  had  Council 
appoint a liaison officer. 
Sometimes  these  questions  come  from 
the  community  too.  Let  us  say  very 
clearly, we do not believe we have the 
sole right to represent Kaiwaka. We do 
not  override  or  ignore  the  needs  of 
other  groups.  And  there  was  no 
meeting  of  the  entire  community  to 
hold elections to appoint us. 
Having  said  that,  we  are  open  at  any 
time  to  anyone  living  in  the  wider 
community  that  makes  up  Kaiwaka. 
Anyone  can  come  to  any  meeting  at 
any  time  or  raise  issues  in  between 
meetings. We also try, mainly through 
The Bugle, to let people know what we 
are  working  on  and  people  are  free  to 
question,  object,  disagree  or  raise 
alternatives. In fact the more people get 
involved  the  better.  The  more  people 
come and make their views known, the 
better. And the more people with gifts 
and enthusiasm we can weave into the 
mix the better. We are sending out our 
minutes  to  more  and  more  people  and 
groups  and  anyone  can  have  a  copy  – 
just  let  us  know  your  email.  We  are 
about  to  start  a  newsletter  which  will 
tell people what we are doing in a more 
palatable  form  than  a  set  of  minutes. 
And we long to have people come and 
help shape us and move us forward, to 
realise  all  the  potential  there  is  in  our 
little gateway to the north. 
Phew! Having got all that off my chest, 
we  also  have  to  say  that  the  meeting 
with  the  Mayor  and  friends  didn't 
result  in  any  progress  on  our  major 
projects,  especially  Kaiwaka  Central 
which  aims  to  tidy  up  and  better 
connect the centre of Kaiwaka. Anyone 
unsure of what this project includes can 
simply  get  in  touch  and  we  will  send 
all  the  details.  We  did  get  a  good 
response from the new town planner as 
we try and work around State Highway 
One  to  get  the  place  developing.  But 
there  are  more  plans,  more  things 
worth  doing  and  we  intend  to  persist 
with our goals and dreams.  
How about joining us to achieve these? 
Derek Christensen (chair) 0273572751 
or 099469077. 
PS  Our  regular  meeting  is  third 
Wednesday of each month, Archie Bull 
Hall at 5.30pm. 
KAIWAKA  CAN:  a  platform  for  Kaiwaka  people  to 
have  their  say…  Council,  community  and 
dreams of the future 

End  of  Season  Duck  Shoot: 
Saturday  29th  and  Sunday  30th  June 
2019 - see full poster on page 6. 

Tickets  are  $20  Senior  and  $10 
Junior  and  can  be  purchased  from  3 
Furlongs Bar & Grill, Wellsford Sports 
&  Leisure,  Jaques  Superstore  or 
internet  banking  with  your  name  as  a 
Reference. 

Don't forget Meal Tickets Available, 
$10Senior and $5 Junior  - beats going 
home to cook after hunting all day!! 

Please  Note:  ALL  birds  shot  must 
have  been  hunted  in  a  wild,  free  and 
natural state. 

Weigh  in  is  on  both  days  –Saturday 
29th & Sunday 30th June between 4pm 
and 5pm at the 3 Furlongs Bar & Grill. 
With Prize Giving to follow. 

Subs were due 1st of June 2019 $30 
Family  and  $20  Single  –  you 
must    be  a  2019-2020  Club 
Member to enter this competition. 

Fish  of  the  Month  Winners  for 
Snapper:    Hayden  Smith  5.911kg; 
Tony Smith 5.875kg; Gravy 5.435kg 

New  Fish  of  the  Month  is Snapper 
till 9th July. 

Next  Club  Meeting:  Tuesday  9th 
July 2019, Kaiwaka Sports Association 
7pm. ~ 
Wayne Leslie (Commodore)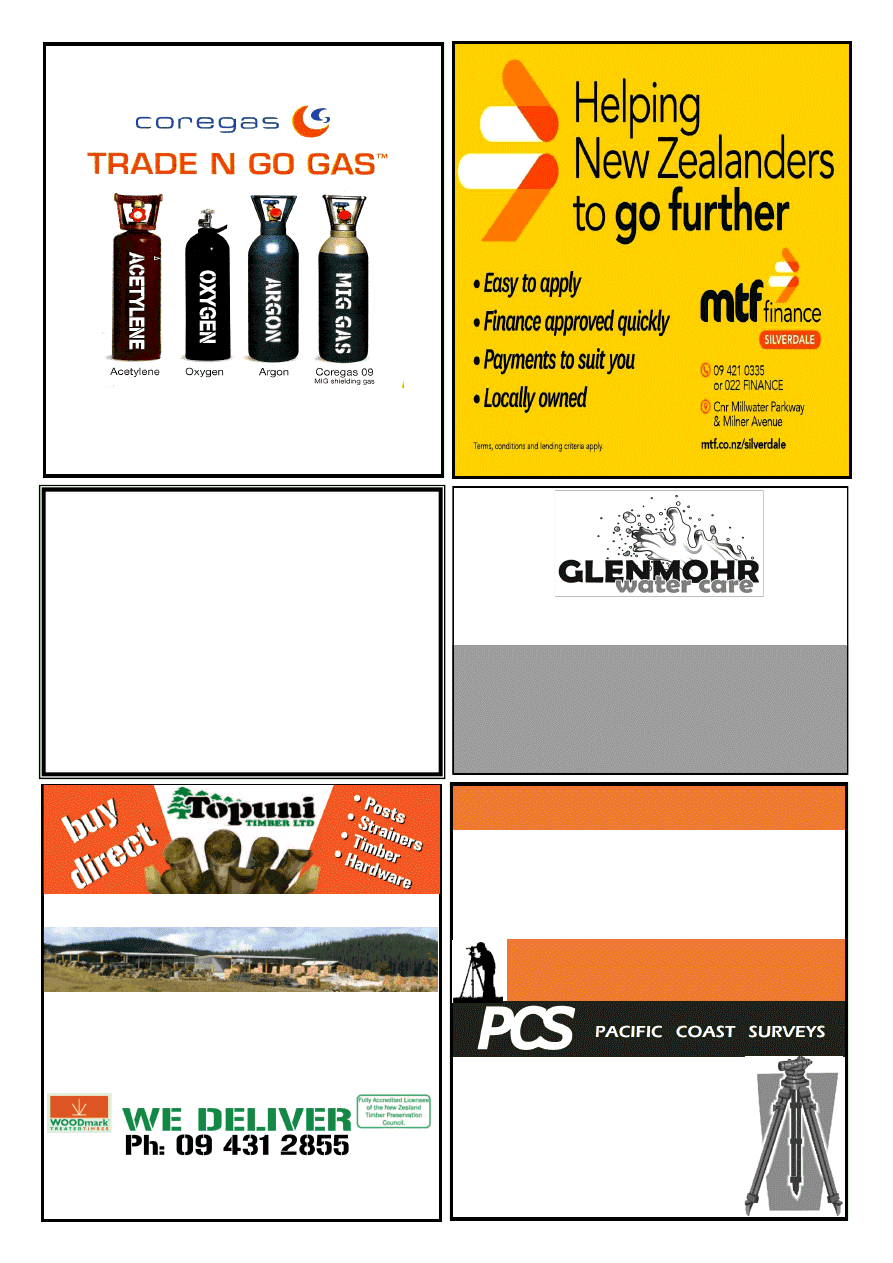 LOCALLY OWNED AND OPERATED 
QUALITY PRODUCTS • FRIENDLY ADVICE • GREAT SERVICE 
Quality Products milled from High Density NORTHLAND Radiata Pine. 
Treated and guaranteed to NZS3640 with commitment to 
Environmental Safety.
Phone, fax, email, or come into the mill 
Schiska Rd, Topuni, SH1, 10 min north of Wellsford. Fax: 09 431 2856 
Email: sales@topunitimber.co.nz           Mon - Fri 7am-5pm 
• Fencing 
• Retaining 
• Decking 
• Landscaping 
• Gates 
• Hardware 
SURVEYORS 
SUBDIVISIONS 
HOUSE SITE SURVEYS 
CIVIL ENGINEERING 
WASTEWATER DESIGNS 
EXPERIENCED 
PROFESSIONAL 
INNOVATIVE 
Ph 09 431 5353 
0800 PACIFIC (0800 722 434) 
pacificcoastsurvey.com
Adam Booth - 027 415 5752 
Bsurv, Licensed Cadastral Surveyor
Surveying Kaipara since 1994 
Water Tank Cleaning 
• 
Keep your water safe & clean  
• 
Removal of sediment, silt etc. 
• 
Vacuum or full scrub 
• 
Minimal water loss 
Phone Mark (09) 432 0655 or 0274 707607 
At Twinkle Tow 'n' Tyre 
Mob: 021 833 960 
Ph & Fax: 09 431 2823 
1837 State Highway 1, Kaiwaka 
Mangawhai Heads 
Garden Centre
1758 Cove Road
945 0707 
021 165 2629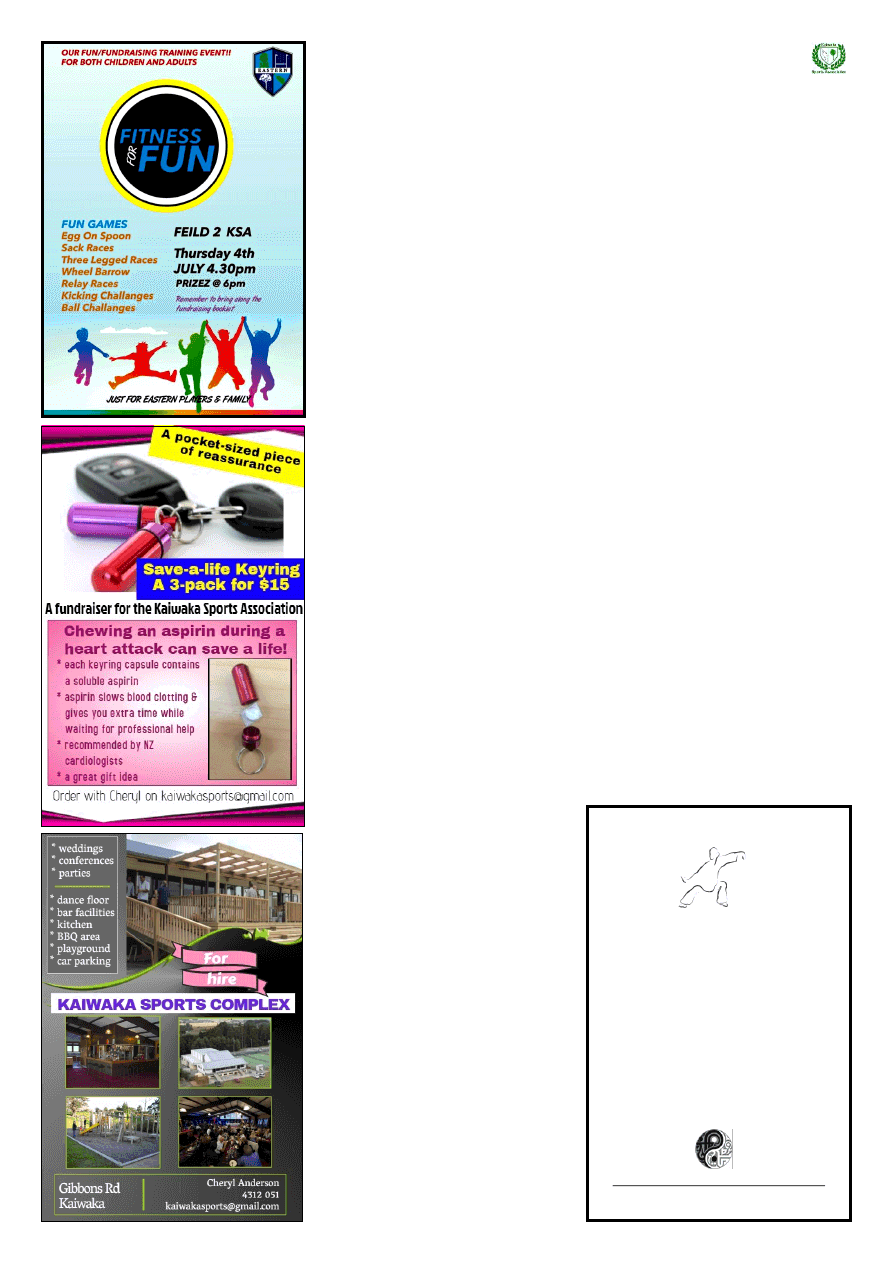 www.kaiwaka.co.nz 
Kaiwaka Bugle - 25 June, 2019 
Page 11 
           KAIWAKA SPORTS ASSN 
THANK YOU 
National  Volunteer  Week  has  just 
wrapped  up  –  this  year's  theme  was 
"Whiria  te  tangata  –  weaving  the 
people  together".  Which  got  me 
thinking. Thinking about all the people 
who  congregate  at  the  KSA  –  people 
coming to play sport, people coming to 
enjoy  social  functions,  people  coming 
to  cheer  on  their  whanau  and  friends 
playing  sport,  people  coming  to  enjoy 
our  wide  open  spaces,  maybe  walk 
around our Fitness Trail, or bring their 
kiddies to our playground & BBQ 
area. And thinking of all the volunteers 
at  the  KSA  who  make  it  all  happen  – 
the  people  who  run  our  sports  clubs, 
the  coaches,  the  managers,  the  people 
who maintain our facilities, the people 
working  behind  the  scenes  to  make  it 
all happen.  
The  KSA  is  the  hub  of  Kaiwaka, 
weaving  people  and  our  community 
together  and  it  is  here  because  of  the 
tireless work of our volunteers.  
Thank you! 
RUGBY – JMB 
Our junior rugby club, Eastern United, 
will wrap up their season on 4th July at 
4.30pm  at  our  fields,  with  a  fun 
Fundraising  Training  session  –  active 
games  and  adult  participation  is 
encouraged! 
MARTIAL ARTS 
Our Martial Arts club, led by black belt 
instructor  Craig  Bennetts,  offers 
Kempo and Tai Chi classes out of our 
gymnasium. 
Kempo is held on Wednesdays: 
5  –  9  yrs  3:15  –  4pm;  10  –  15  yrs  4:15  – 
5:15pm; 16+ yrs 5:30 – 6:30pm 
Tai  Chi  classes  are  held  on 
Wednesdays  7  –  8am  and  on  Sundays 
8:30  –  10am.  Check  out  the  Martial 
Arts flyer on www.kaiwakasports.co.nz 
for  the  opportunity  to  redeem  a  free 
offer. 
For  more  information  on  Martial  Arts 
please contact Craig on 4315 170. 
COMMUNITY 
COOKING 
CLASSES at the KSA 
Community Cooking Classes are being 
held  at  the  Sports  Complex  every 
Tuesday, at 5.30pm, brought to you by 
Kate's Place Community House. Come 
along  to  share,  eat  and  learn  all  about 
cheap,  filling  and  nutritious  meals  for 
your  family.  There  is  a  creche  for  the 
kids  and  they  will  even  feed  them 
dinner, while you are busy. 
Please let them know if you are coming 
so  they  can  cater  for  correct  numbers. 
These  classes  are  free  but  any  koha 
would be welcomed. 
Kate's Place Community House, phone 
Kirsty Brown on 431 2661. 
POINT CURTIS CRUISING CLUB 
The  Point  Curtis  Cruising  Club  is  a 
thriving,  busy  club  for  men,  women  
and  kids  interested  in  fishing,  hunting 
and socialising. They meet regularly at 
the  KSA,  and  always  welcome  new 
members. 
For  queries  on  the  club,  you  can 
contact 
Sandy 
Shaw 
on 
wfdsports@xtra.co.nz . 
KSA CLUBS 
Did  you  all  know  that  all  these  sports 
clubs  are  affiliated  to  the  Sports 
Association: 

Squash 

Rugby  (JMB,  IMB,  Junior  Hawks 
and Senior Hawks) 

Martial Arts 

Tennis 

Netball  (Primary  School,  High 
School and Seniors) 

Hockey 

Fast Five Netball 

Touch Rugby 

Fitness Centre 

Athletics 

Badminton 

Point Curtis Cruising Club 

Basketball 
For details on any of these clubs, check 
out 
our 
website 
www.kaiwakasports.co.nz , our 
Facebook page, or contact me. 
GYMNASIUM HIRE 
Our  gymnasium  is  used  by  several  of 
our  affiliated  clubs,  but  is  also 
available  for  hire  to  individuals  and 
public groups. 
If  you  have  a  family  get-together 
coming  up,  you  might  like  to  have  a 
fun, energetic afternoon together. 
If  you  wanted  to  play  a  structured 
sport,  the  gymnasium  is  marked  for 
basketball,  netball,  turbo  touch  and 
badminton  -  or  you  could  just  let  the 
young ones run around! 
Email me to make a booking. 
~ 
Cheryl, kaiwakasports@gmail.com 
TAI CHI 
Balance,  
Co-ordination, 
Meditation,  
Settled mind, 
Confidence,  
Self-awareness 
Classes:  Sunday morning 
Kaiwaka
 8:30 – 10 am Kaiwaka 
Sports Association
For more information please contact 
 Otamatea Martial Arts
otamatea.kempo@farmside.co.nz 
Phone 09-431-5170 
www.facebook.com/otamatea.kempo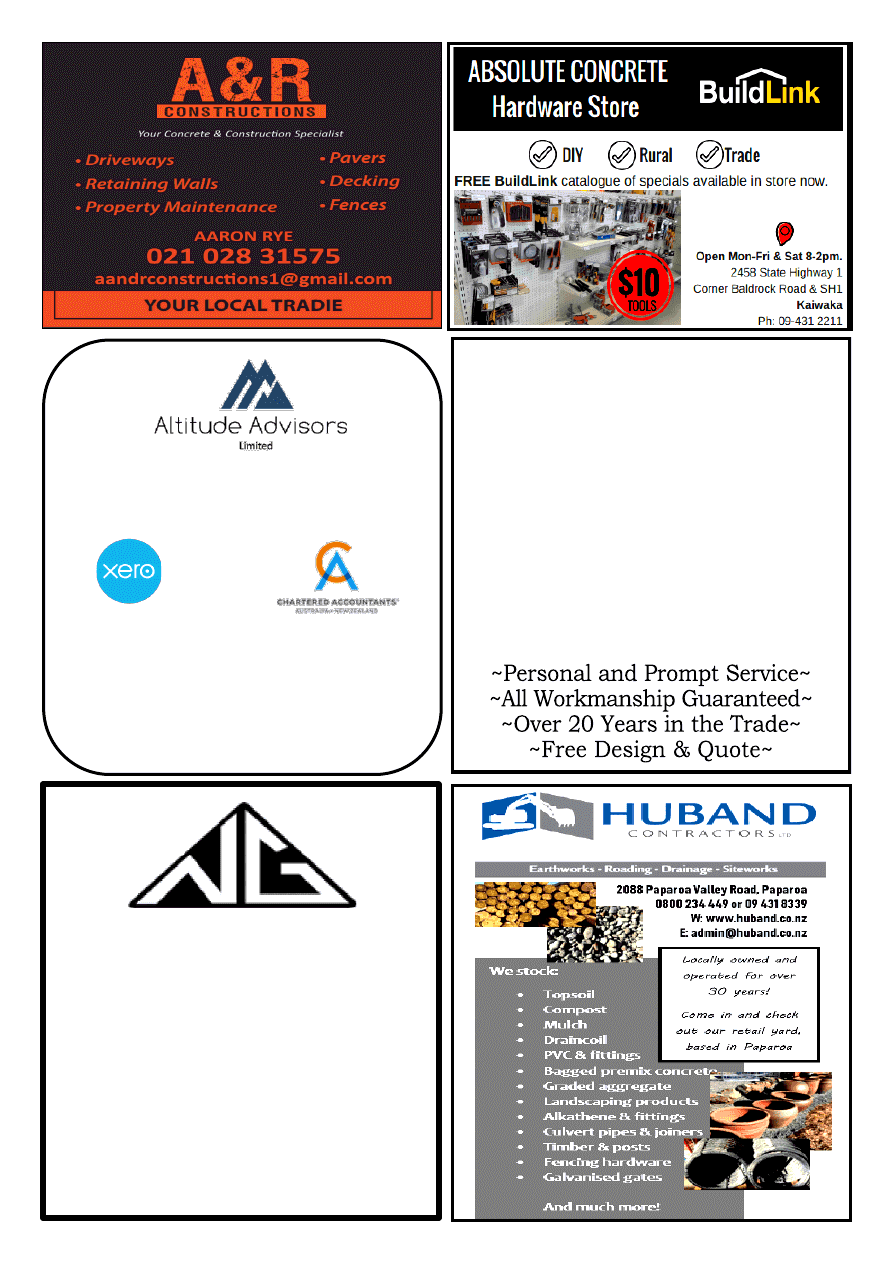 NORTH GLASS 
WINDSCREEN REPAIR OR REPLACE 
GLAZING SERVICES 
MIRRORS  •  SPLASH BACKS  •  SHOWERS 
0800 70 40 10
info@northglass.co.nz 
www.northglass.co.nz 
PLANNING A NEW KITCHEN?
 CONTACT NOEL McDOWELL
WELLSFORD 
KITCHENS
Ph/Fax 094312888
KAIWAKA-Any time
 QUALITY CUSTOM MADE 
KITCHENS
Altitude with Attitude, helping your business 
scale new heights 
Time to try something different? 
Xero training          Accountancy Services 
We are offering two opportunities: 
15% saving off your annual report cost for your first 
year, & a further 10% saving for any referrals 
Call Corinne on 021 252 7680 or 
corinne@altitudeadvisors.nz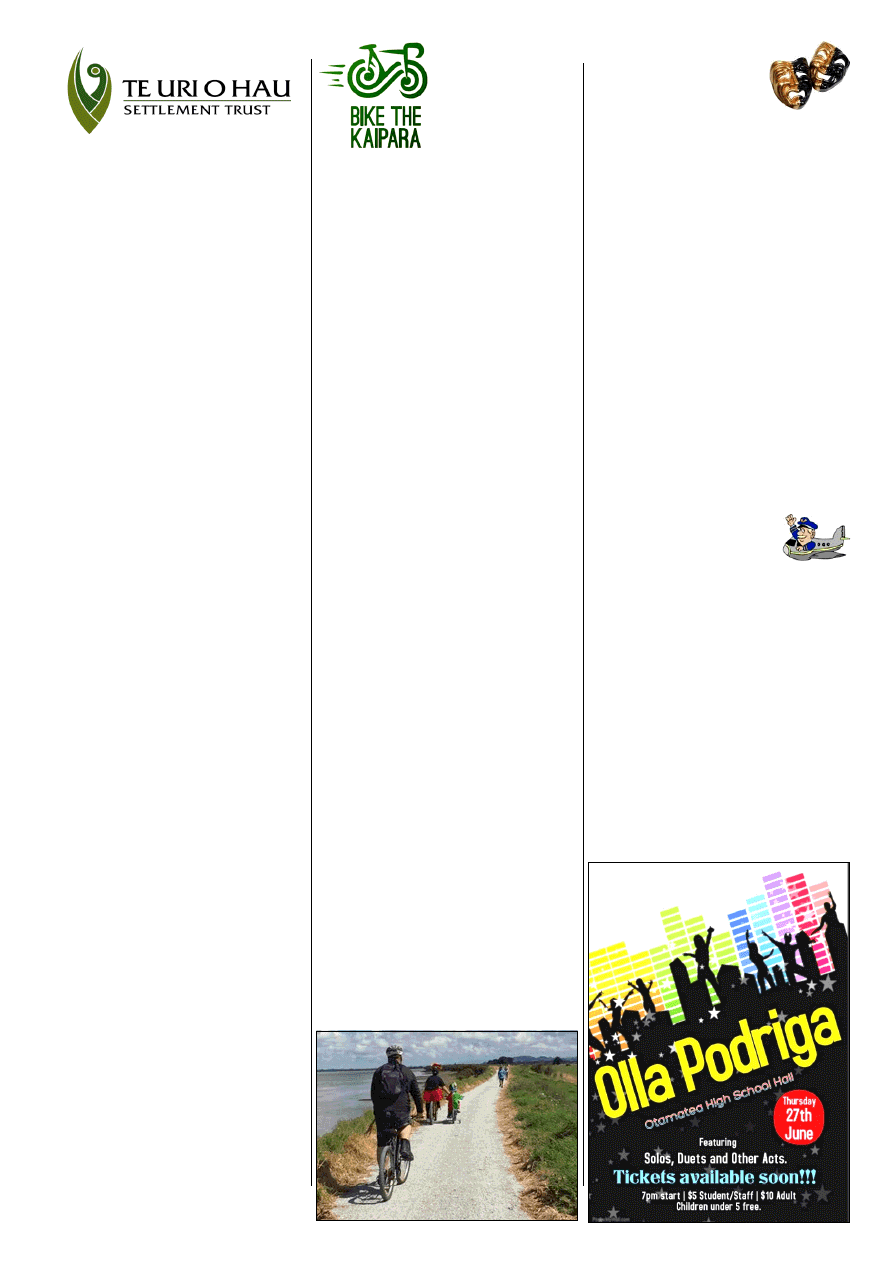 www.kaiwaka.co.nz 
Kaiwaka Bugle - 25 June, 2019 
Page 13 
FAMILY START 
KAIMAHI,  
TE URI O HAU 
TANGATA 
DEVELOPMENT 
KAIPARA 
Tangata Development is a dynamic 
team  that  provides  education  and 
social services in the North Kaipara 
area. 
The  following  vacancy  have  arisen 
within the team: 
1 
Full-time, 
Family 
Start 
Kaimahi, Dargaville. 
We  are  looking  for  a  Kaimahi  to 
assist  families  with  the  greatest 
needs in their home environment to 
ensure  that  their  tamariki  have  the 
best possible start in life. 
This  is  an  exciting  opportunity  for 
someone  who  is  passionate  about 
children  and  their  whanau  to  join 
our Family Start team. 
The successful applicant will: 
•  Have  working  knowledge  of 
Social  Service  principals  and 
practices 
• Hold a Level 7 Diploma or Degree 
tertiary  qualification  in  social 
services, health or education; 
•  Ability  to  register  to  their 
professional body 
•  Have  an  understanding  of  the 
critical  importance  of  educating 
parent/caregivers  on  babies  growth 
and  development,  ages  and  stages 
and windows of opportunity. 
This  vacancy  closes  at  4.00pm, 
Friday 12th July 2019 
A copy of a full job description and 
an  application  package  is  available 
by 
emailing 
bcuddy@uriohau.co.nz 
or 
is 
available in person from the Te Uri 
O  Hau  Trust  Office  at  3–5  Hunt 
Street,  Level  2,  Whangarei  or 
Phone 09 459 7001 ext 4. 
Please  note  that  all  candidates 
must  complete  a  police  vetting 
form  as  part  of  their  application 
for this vacancy. 
Completed  application  form,  copy 
of  your CV and cover letter should 
be emailed or delivered to the above 
address  in  a  sealed  envelope 
marked  "Application  For  Family 
Start Vacancy Kaipara" by the close 
date and time. 
OTAMATEA 
REPERTORY 
THEATRE Inc  
THEATREFEST 2019 
Brittany  Dyer  and  Kallan  Brooks-
Owens  are  currently  rehearsing  a  One 
Act  Play,  to  present  at  the  Local 
TheatreFest in Dargaville in late July. 
'FIRST PERSON SHOOTER' 
After  an  horrific  school  shooting,  a 
community is left to pick up the pieces. 
Why did this happen? What's it like to 
be the best friend of a killer? Tortured 
and  guilty,  Tad  is  forced  to  examine 
his  life  and  his  relationship  with  his 
best  friend,  and  where  it  went  wrong. 
First  Person  Shooter  is  a  difficult  and 
complex  look  at  emotional  abuse, 
bullying,  and  the  tragedy  of  being  an 
outcast. 
There  will  be  only  one  opportunity  to 
see this play at ORT. 
Sunday 21 July @ 2pm 
Door sales only. 
Adults $5 
Parental guidance required. 
'THIS 
IS 
YOUR 
CAPTAIN 
SPEAKING'  –  Dinner  Theatre 
comedy 
It's 
a 
play, 
musical, 
pantomime,  movie  and  a 
dinner show. It's a madcap, high- 
flying  comedy.  A  great  show  for 
people  who  don't  normally  go  to  live 
theatre. 
We  have  delayed  the  performance 
dates  of  this show. We  will  now  have 
six  shows  at  the  beginning  of 
November, over three weekends. Peter 
Matheson  is  to  be  the  director. 
Auditions will be held in July/August. 
Details to follow. 
WINTER RAZZLE DAZZLE 
A creative showcase featuring amazing 
costumes and entertainment. 
Saturday 3 August @ 2.30pm 
One show only. 
Tickets at the door. 
Adults $10 Students $2 
~ Maura Flower
BIKE THE 
KAIPARA  
is  a  Charitable  Trust, 
incorporated 
under 
the Charities Act, and 
its  purpose  is  "to 
promote  cycling  in  Kaipara  District". 
Its documents may be viewed on http://
www.societies.govt.nz/cms. 
Our 
Facebook page is "Bike the Kaipara" - 
we invite you to follow us!  
The  primary  level  of  Governance  of 
"Bike the Kaipara" is its four Trustees, 
supported  by  an  Advisory  Board  of 
seven  strategic  partners.  Our  Trustees 
are:  Anna  Curnow  (Chairperson  and 
local 
government 
representative), 
Roxanne Kelly (Sports Administrator), 
Sadie  Parker  (Local  businessperson), 
and  me  -  Nicky  Reid  (local 
businessperson).  Our  Advisory  Board 
represent  Council,  NZTA,  Tour 
Aotearoa,  DOC,  Bike  Northland,  and 
East, West and Central Kaipara.  
News  from  Tour  Aotearoa:  Tour 
Aotearoa  is  one  of  the  world's  great 
bike-packing trips, stretching 3000 km 
from  Cape  Reinga  to  Bluff.  Popular 
with  overseas  tourists,  it  follows  a 
combination  of  cycle  tracks,  trails, 
paths and lanes connected by the most 
enjoyable country roads available. Find 
out more about Tour Aotearoa at 
http://
www.touraotearoa.nz/p/home.html 
or  follow 
the Tour Aotearoa Facebook page. The 
Tour  is  bringing  a  constant  trickle  of 
overseas tourists through Kaipara on a 
daily basis. You can register to become 
a 
host 
on 
https://
www.warmshowers.org/ 
to 
meet 
cyclists from all over the world. 
News  from  Bike  Northland:  Bike 
Northland  was  recently  awarded  a 
three-year  contract through  Whangarei 
District Council to deliver Cycle Skills 
Training  to  schools  in  the  Whangarei 
District.  The  programme  is  being 
delivered  in  collaboration  with  Sport 
Northland.  Part  of  the  plan  is  to 
employ  a  Bikes-in-Schools  Co-
ordinator who will extend the reach of 
the  programme  to  the  Far  North  and 
Kaipara regions. Great news! 
News  from  Matakohe  Cycle  Trail 
Committee:  This  group  of  volunteers 
is  working  on  building  a  trail  to  link 
the  Ruawai  Stopbank  Trail  with  the 
Matakohe  Bridges  Cycle  Trail,  which 
will be an NZTA project to make good 
use  of  the  two  old  single  lane 
Matakohe Bridges. ~ 
Nicky Reid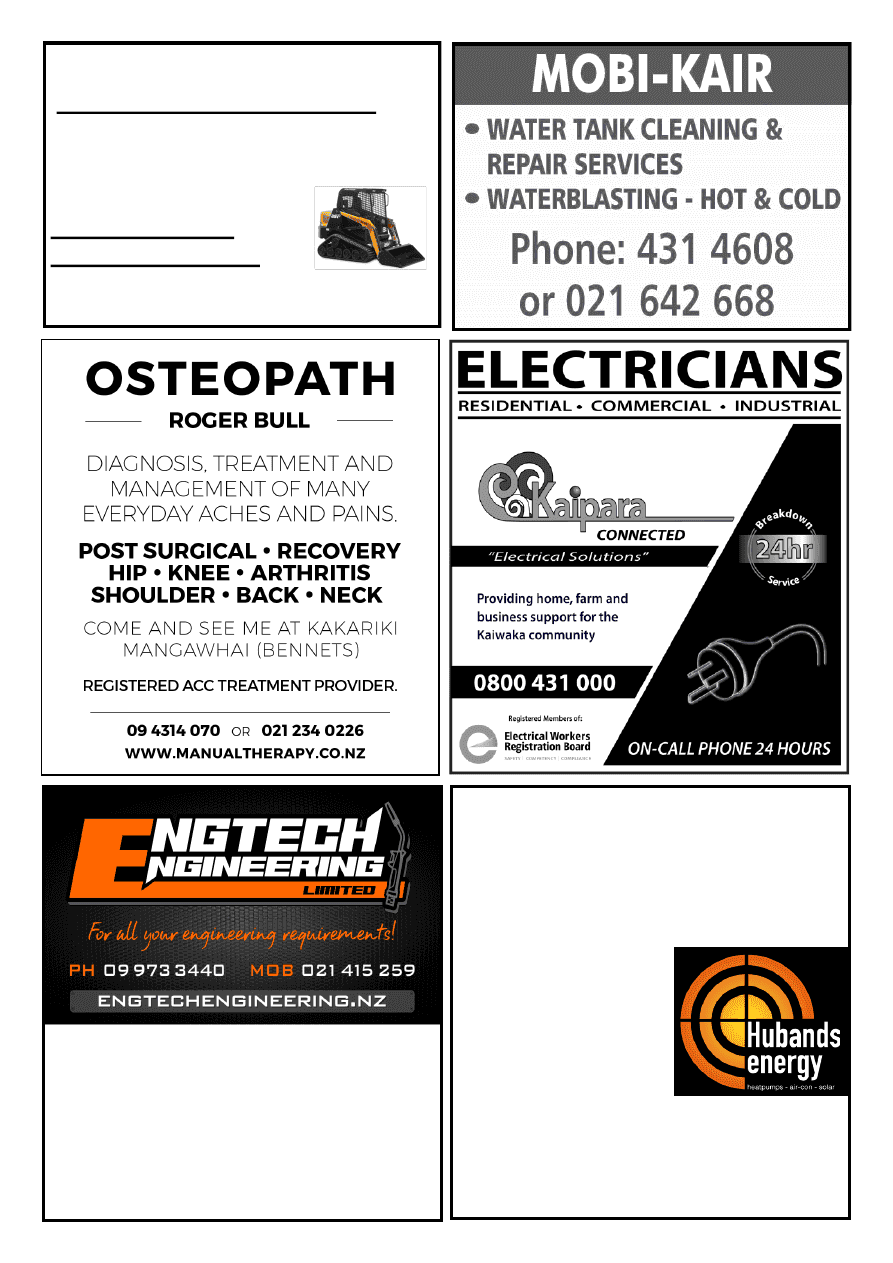 Natural Earth Ltd 
 Landscape and Bobcat services 
 : Driveways  :Landscaping  :Retaining Walls 
 : Hole Boring: Land Levelling :Trenching 
 : Decks :Fences :Sections Cleared: Plus much 
more 
Tel   09 4312885 
Mob 02102391280   
For A Fast Friendly  
Service Contact Tim Hicks 
Northland's Award Winning 
Solar Company
SEANZ Best Solar Business Winners 2015/16
EXCLUSIVE 10 year installation warranty 
FREE No obligation onsite quote
Complete systems 
from $5990
See our range of: 
✓ 
Heatpumps 
✓ 
Airconditioning 
✓ 
Hot Water 
Heatpumps 
✓ 
Central Vacuum Systems
09 430 0019             sales@hubands.co.nz 
15 Kioreroa Road, Whangarei
Locally owned and operated for 35 years 
Ryan Lusty and Tracey's  
New Workshop is Now Open 
648 Kaiwaka-Mangawhai Rd, Hakaru 
Engtech Engineering facility is big, 
modern and ready to help solve problems 
for the wider community. 
www.kaiwaka.co.nz 
Kaiwaka Bugle - 25 June, 2019 
Page 15 
Bulk Cartage 
KAIWAKA SCHOOL 
LEE COOPER 
PAINTERS 
(Kaiwaka Based) 
*30 yrs Experience 
*Interior/Exterior 
*New and Restoration 
*Honest and Reliable 
*Free Quotes 
 
09 4312918 
0274735171 
leecooper@xtra.co.nz 
KATE'S PLACE 
From the Principal, Rosie Ellis… 
Next  term  we  welcome  Ms  Rebecca 
Harris as the fulltime teacher in Room 
3.  Whaea  Ripeka,  has  been  on  our 
staff in a variety of roles over the years 
and  knows  our  children  and  school 
culture really well. It will be wonderful 
having Rebecca on board. 
St  John's  Education  in  Schools 
programme  is  coming  to  teach  our 
students  about  First  Aid.  This  will  be 
on July 4th, 2019. This is a really good 
programme.   
On 27th June we are lucky to have Mr 
Andy  Griffiths  visit  the  classes  and 
teach  the  students  about  cartooning. 
Everyone  loves  these  lessons,  and  you 
can look forward to seeing some great 
artwork. Thank you, Andy. 
Congratulations  to  Pyper  Buxton 
and  Trinity  Ulisala  for being selected 
to  represent  NZ  in  the  Australasian 
Under  12  Basketball  Tournament  in 
Melbourne. Their team is the Cameron 
Academy and we wish them all the best 
in  their  games  in  Melbourne 
in July. 
The  Open  Day  for  Otamatea  High 
School  is  8th  August  starting  at 
9.30am.  It  is  for  year  6  students  and 
their families only. 
Our  senior  students  really  enjoyed  the 
visit  from  authors  Gavin  Bishop  and 
Tania  Roxborough,  last  week.  Room 
14  are  completing  artwork  based  on 
Gavin Bishop's story The Half Moon - 
pictured below. 
We  thank  Storylines  NZ  for  providing 
our school with this motivating visit. 
Rural  Design  has  donated  over  200 
native trees to the school. The students 
are  going  to  learn  how  to  grow  these 
and  plant  them  out.  Nik  Massey  is 
managing  this  massive  project,  which 
will result in a Kaipara waterway being 
planted  out  to  stop  erosion.  There  are 
flax, manuka, and cabbage trees. Thank 
you, Blake Worsfold, for arranging this 
donation. 
Term Two ends Friday 5 July
Some  new  things  happening  at  Kates 
Place....... 
⚫
Men's  Group  every  Tuesday  night 
@ 7pm 
⚫
Community  Cooking  Classes  every 
Tuesday  at  the  KSA  all  welcome, 
creche  available  and  we  feed  the  kids 
while you cook! 
⚫
New  courses  -  "Work  Ready" 
preparing  yourself  to  enter  the 
workforce  for  youth  and  adults 
returning  to  the  workforce.  From  CVs 
to interview techniques, information on 
employment contracts and employment 
law. Providing confidence and support. 
⚫
"Living  on  a  Budget"  How  to 
survive  on  a  budget  using  life  hacks, 
how to prepare and use a budget, how 
to  save  money  on  your  food  shopping 
and clothing, etc. How to still have fun 
without getting into debt or running out 
of money days before your next pay. 
⚫
Learners  License  -  coaching  and 
support. Day or Night time available. 
⚫
Community  Conversations  -  next 
meeting  in  July-  the  subject  is  "Full 
time 
Employment 
for 
Women in a rural area Are 
there  adequate  full  time 
well  paid  jobs  available  for  women  if 
they  need  to  support  themselves  and 
children. 
All courses FREE, koha welcome! 
To  register  or  get  further  information 
on  these  new  activities  call  us  on  09 
431 2661 or 029 773 9085 or send us a 
pm. The courses and cooking class will 
only  go  ahead  when  we  have 
confirmed people attending. 
Just  a  reminder  we  also  have  the 
following  groups  that  run  throughout 
the week: 
⬧
Monday evening @ 7pm NA meeting. 
⬧
Wednesday  evenings  at  7pm  AA 
meetings.  
⬧
All  day  Tuesday  every  week 
Counselling  for  men  women  &  youth. 
We have individual Addiction Support 
available.  
⬧
Advocacy  and  Budgeting  Services, 
and Financial Support Monday -Friday, 
10am-4pm.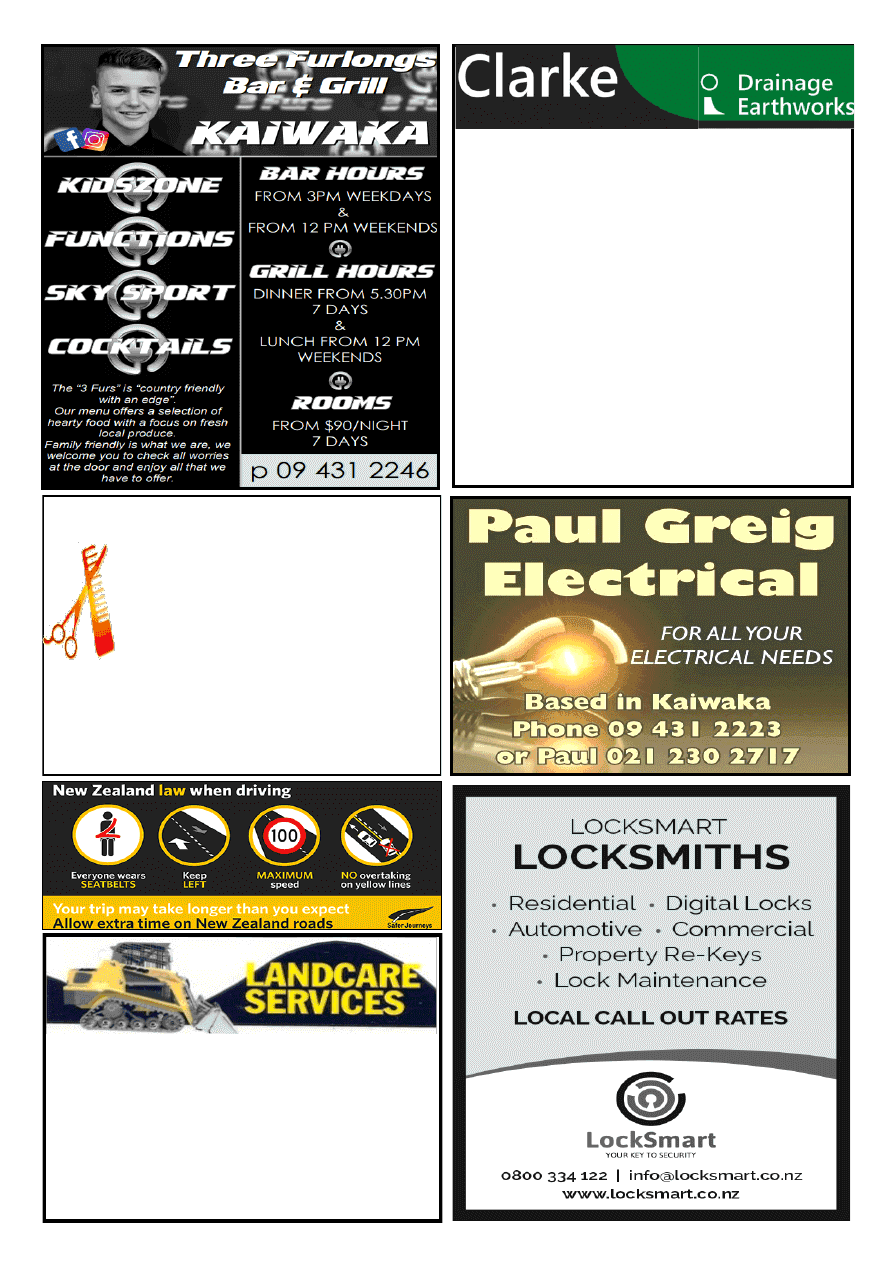 Registered Drainlayer 
All Types of Earthworks  
> All Residential & Commercial Work  > House Sites 
> Septic System Design & Install 
> Footings & Drilling to 10m 
> Sewer Connections 
> Dams 
> Water Tank Installation 
> Roading & Races 
> Farm Work 
THE ONE STOP SHOP  
Phone Nigel for an Obligation Free Quote  
Drainage & Earthmoving 
nigel@clarkedrainage.nz 
027 2233 185 
LANDSCAPING 
4 IN 1 BUCKET 
TRENCHER 
POLE HOLES 
ROTARY HOE 
COMPACT ROLLER 
OFFAL HOLES 
CAN SUPPLY WOODCHIP & POST PEEL 
5 TON TIPPER 
FOR RELIABLE AND FRIENDLY SERVICE CONTACT DAVE 
Dave Hyndman 
 
KAIWAKA 
PH: 09 4312302 
MOB: 021 431 238 
AFFORDABLE PRICES! 
MENS CUT FROM $20.00 
LADIES CUT FROM $30.00 
KIDS CUT FROM $18.00 
COLOUR & CUT FROM $120.00 
JUST CUTS'AND MORE 
021 165 2629 or (09) 945 0707  
NOW SELLING: scented tealights, incense, smudge sticks, 
copper bracelets, aurora ball crystals, dream catchers, healing 
stones, rose quartz, cds, and much more. Open 6 days. 
www.kaiwaka.co.nz 
Kaiwaka Bugle - 25 June, 2019 
Page 17 
KAIWAKA POST 
CENTRE and 
FOOD MART 
POST CENTRE TRADING HOURS 
MONDAY to FRIDAY 8am to 5pm 
SATURDAY 8am to 12pm 
CLOSED ON SUNDAY and on 
PUBLIC HOLIDAYS 
FOOD MART (GROCERIES) 
MONDAY TO FRIDAY  
7:30am to 7.30pm 
SATURDAY  8am to 7.30pm 
SUNDAY  8:30am to 7pm 
IF ANY QUERIES PLEASE CALL 
STORE MANAGER AMRIT  
on 09 4312431 or 
EMAIL: kaiwakafood19a@gmail.com 
1919a State Highway1, Kaiwaka 0542 
From Thelma's 
Scrapbook...  
THAT'LL TEACH YA! 
Last year I entered a 
marathon. The race started, and 
immediately I was the last of the 
runners. It was embarrassing. 
The guy who was in front of me, 
second-to-last, was making fun of me. 
He said, "Hey buddy, how does it feel 
to be last?" 
I replied, "You really want to know?" 
Then I dropped out of the race! 
KAIWAKA SCHOOL PHOTOS 
Please can you help identify anyone in this photo? We don't know the exact year 
of this photo, but the principal is Harold Prouting (principal 1936 - 1964). Who 
else do you know?  Next year Kaiwaka School will celebrate 150 years and we 
would really appreciate having as many school photos as possible - named if we 
can. For those wishing to help please email kaiwakabugle@kaiwaka.co.nz 
Warkworth  
Wellsford Hospice  
Turning Second Hand 
Goods into 
First Class Care 
GARAGE SALE 
OPEN 
Monday to Friday 9am - 4pm 
Wednesday 7am - 4pm 
Saturday 9am - 12 midday 
0800 555 407 
Tui House, 47 Morrison Drive, Warkworth 
Opening in Te Hana soon!
KAIWAKA SCHOOL 1950 Primers & Standard I:  
KSA CHIP SHOP
 The Fryline Canteen was kept busy at 
last  Saturday's  rugby.  Great  chips  and 
hot  dogs  served  by  Mark,  Pam  and 
Gareth! 
WANTED TO BUY 
I  am  a  local  private  collector  of 
Kaipara  &  Northland  Paper, 
Postal  &Photographic  History 
looking to purchase: 
Old Photos  
Old Postcards 
Old Documents 
Old Envelopes  
Old Advertising / Tourism 
Posters or Pamphlets 
Old books or old 'paper' 
relating to  
Kaipara and Northland. 
I will pay a fair price immediately 
so please contact me on either  
280 9544, text 021 757 107  
or email 
nigel.bermuda@gmail.com 
Back Row:  Barry Hickmott ?, Sidney Nathan, Gus Nathan, Kevin Dowson, Ken 
Dixon. Craig Prouting, Ormond Stewart. 
3rd Row: Elizabeth Nathan, Gloria Radonich, Noelene Corker, Jill Barclay. 
Beryl Rashleigh, Elizabeth Linnell, Annette Linnell, Makiri Nathan, Elizabeth 
Worsfold, ? , Mary Lou Hita ?, Patricia Skelton. 
2nd Row: Fay Corker. June Corker, Shirley Donaldson, Mavis Timo,  Helena 
Henry?,  Beverley Dowson, Patricia Colson, Beverly Watt. Isobel McClean, ? , 
Meryl Dowson, Maureen Leslie. 
Front Row: Glennis Bowmar, Ann Worsfold, John Russell, Derek 
Mason,  Murray Donaldson,   Janice Kreig ?, Margaret Tantrum.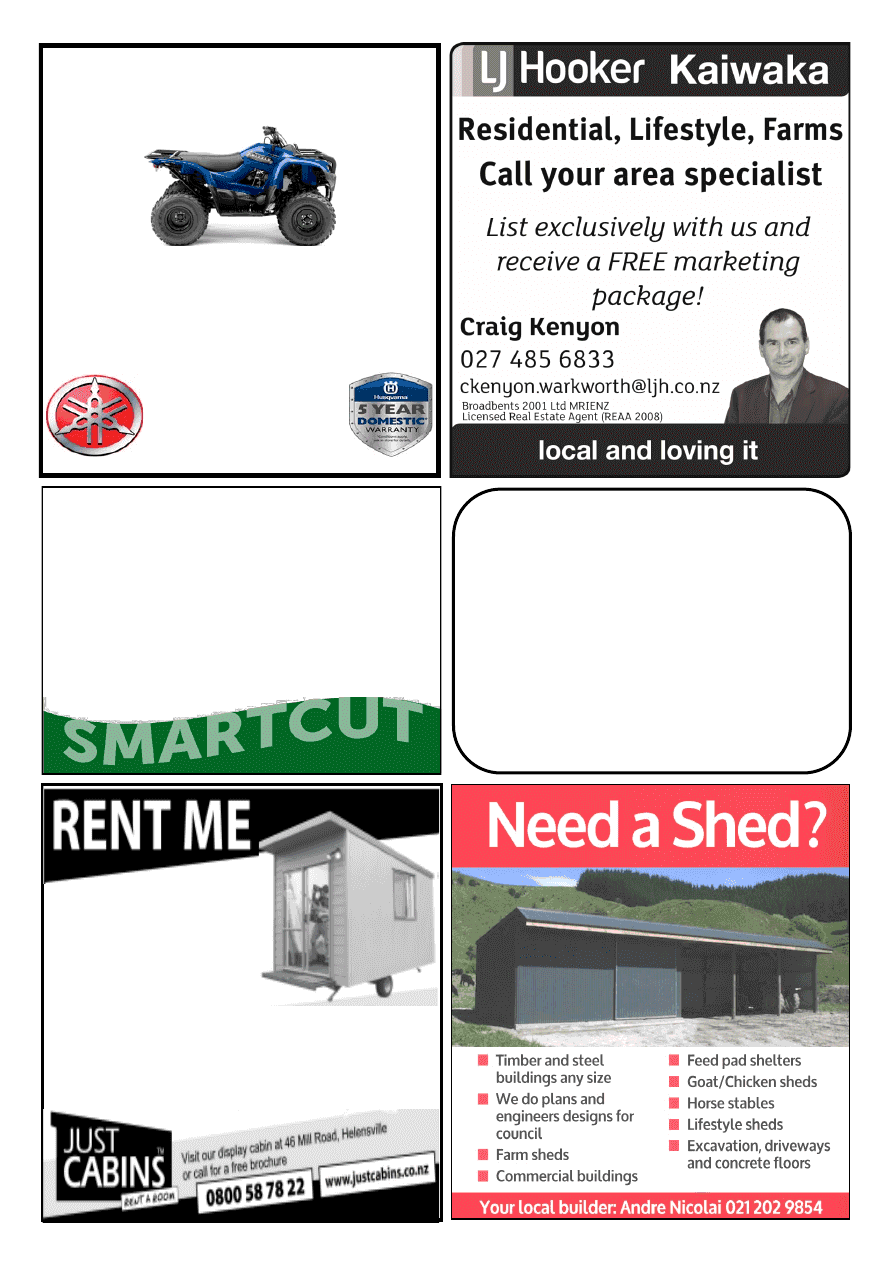 All your outdoor needs sorted so you don't have to... 
I can prune, chop, tidy, spray, mow, plant 
- you name it, I can do it! 
Residential & Commercial 
Lawn & Garden Care 
Call Rodney, your local  
lawnmowing contractor 
021 138 2344 
UP-LINK 
CHRIS WARING 
FREEVIEW INSTALLATIONS 
T.V. - HOME THEATRE &  
HI-FI ADVICE/SET UP
SKY ACCREDITED INSTALLER
MOB.0273403747 HM.094312328 
EMAIL cwaring44@gmail.com
28 YRS EXPERIENCE 
OFFERING UNBIASED ADVICE 
Ideal as an extra  
bedroom or office 
Three Convenient sizes: 
Standard 3.6m x 2.4m - $65 
per week 
Large 4.2m x 2.4m - $80 per week 
Extra Large 4.8m x 2.4m - $100 per week 
Fully insulated. Minimum 6 months rental period 
KAIWAKA 
MOTORCYCLES LTD
SALES – SERVICE – SPARES 
FARM BIKE SPECIALIST
PHONE 09 431-2127 
10 KAIWAKA-MANGAWHAI ROAD, KAIWAKA
Trimmers  
from $279
Chainsaws  
from $339
YAMAHA 
HUSQVARNA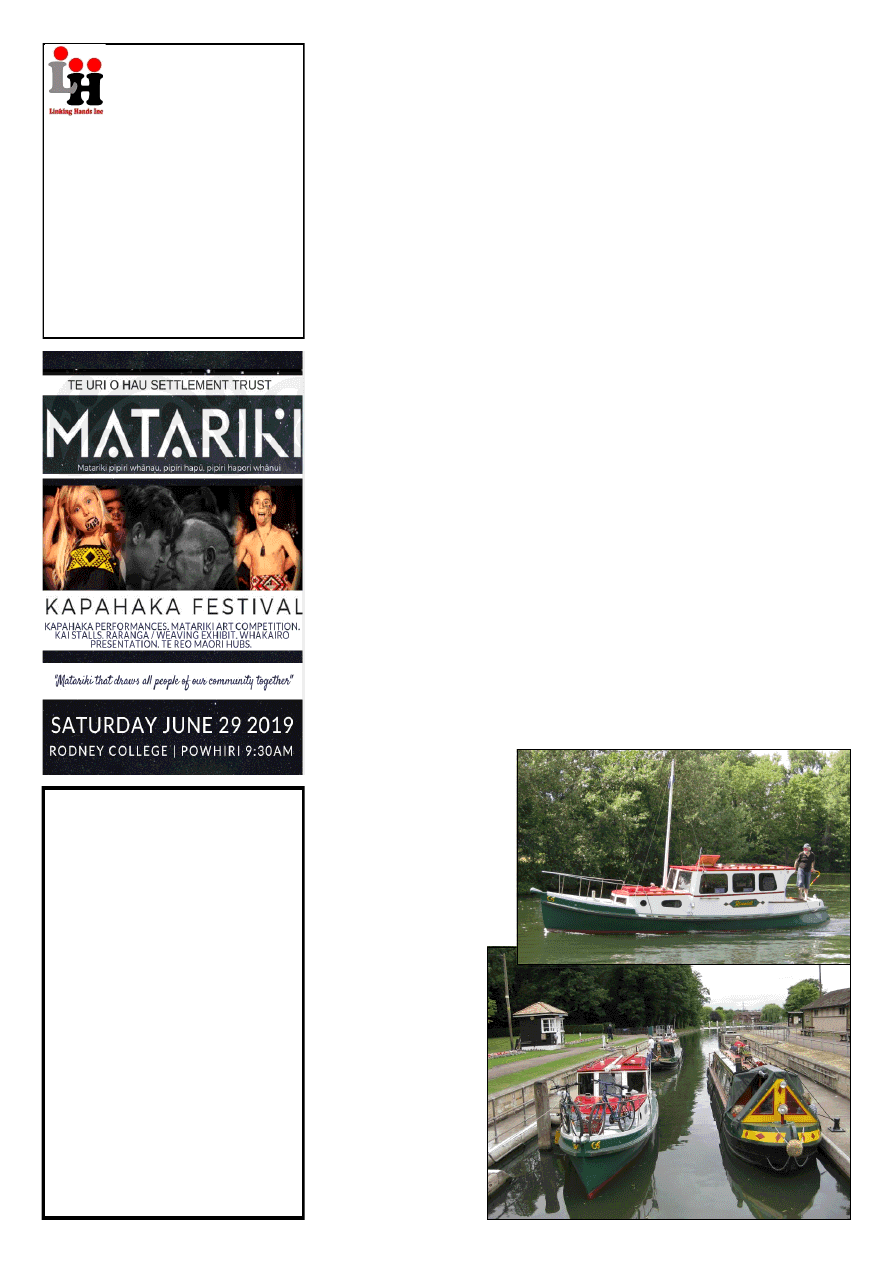 www.kaiwaka.co.nz 
Kaiwaka Bugle - 25 June, 2019 
Page 19 
Willow Bend
HORSE  
HOTEL 
#
Total Horse Care    
# 
Agistment 
# 
Riding Lessons    
#
 Arena Hire (60x40) 
# 
Young Horse Starting 
# 
Re-training/Exercising 
#
Hoof Trimming    
# 
Problem Solving 
Phone Sue  
09 431 2817  
or 021 623 776  
Or email  
susanjoll11@gmail.com 
  LINKING 
HANDS INC 
Maungaturoto - Kaiwaka - 
Mangawhai 
Meeting the needs of the community. 
A  free Health Shuttle Service, providing 
transport to those who would struggle to 
get  to  medical,  dental,  podiatry,  or 
optometrist appointments anywhere from 
Warkworth to Whangarei. 
HEALTH SHUTTLE SERVICES 
Ph/fax 09 431 8969 
OFFICE HOURS 
Maungaturoto - Monday to Friday - 
10am to 4pm 
Closed Public Holidays 
Wrong  time,  wrong  place,  for  a 
boatie's  dream  to  ever  come  about. 
However,  once  every  two  years,  back 
to  the  Thames  they  went,  from  New 
Zealand,  determined  'Butties'.  This 
name describes a people and a life style 
that  comes  from  being  canal  boat 
owners. If one has a canal boat it is the 
cheapest way to live comfortably in the 
U.K.  On  the  Thames  there  is  every 
kind of floating vessel from  'Wedding 
Cakes'  (big  white  things  with  two 
people  perched  on  the  top)  to  Kayaks 
strapped together with a picnic table on 
the  top.  Young  guys  even  surf  on  the 
weir overflows. 
It had been a long time dream, but one 
day  I  finally  picked  up  the  phone  to 
order the steel to begin building a long 
boat. To one side a magazine sat open - 
Vinnings  of  Nelson  had  a  vessel  for 
sale  -  a  Logan  launch  -  $19,000.  I 
bought it! Weeks passed, a toilet fitted, 
paint  and  furnishings  and  she  was 
ready to ship. The "Rivendell" slipped 
nicely  into  a  forty  foot  container  with 
just enough room to wedge the gunnels 
inside.  We  shipped  her  to  Shepperton 
marina  because  they  had  a  travel  lift 
but  somehow,  for  a  week,  she  sat  on 
the dock in Singapore before we could 
enjoy our holiday.  
If one's boat is moved every few days 
there is no mooring fee, so cycling the 
tow  path  to  the  nearest  village  for 
provisions  is  wiser  than  mooring  in  a 
village  marina.  One  of  the  beauties  of 
living  this  way  is  that  the  scenery 
changes  every  mile,  another  is  that 
houses  pubs  and  churches  were  built 
facing  the  water-  pubs  have  free 
mooring  but  you  can't  live  there.  The 
canals provide a moving entertainment 
every 
day, 
the 
birds, 
fishermen,  animals,  and 
other  boats  are  constantly 
changing. 
Britain's  canals  made  the 
country strong, thousands of 
tons  of  materials  and  goods 
were shipped across the land 
by  barges  towed  by  faithful 
Clydesdales,  this,  while 
other 
places 
carried 
everything  by  camel  or 
horse. 
Charles 
Dickens 
travelled  by  barge  and 
in  memoirs  tells  stories 
such as, in one incident, 
men  who  were  building 
a  canal  and  bricking  its 
insides  found  that  the 
plan for the digging was 
in  a  straight  line.  This 
meant  that  their  local 
drinking  house  was 
directly  in  the  way,  so 
without  much  attention 
to authority they simply 
built  a  bump  in  the 
canal  to  accommodate 
the pub. 
Excited  to  finally  be 
motoring  up  the  Thames  in  our  own 
classic  launch,  my  wife  and  I  pulled 
into  the  first  lock,  tied  up  and  waited 
for it to fill. I saw the cabin had a haze 
inside  and  went  to  investigate,  in  the 
forward area the carpet was floating! I 
was  so  shocked  I  called  to  my  wife 
who  was  deck-mate  up  on  the  dock 
edge,"  Oh  Sh*t!  We're  sinking!"  The 
dock  master,  who  was  just  passing  by 
at  that  moment,  overheard  and 
exclaimed "You can't sink in my lock! 
You need to get out of my lock! Should 
I  call  for  help?  Should  I  call  the  Fire 
Brigade?"  
Moments  later,  now  calm,  I  realised 
what was wrong. The dock master had 
also  calmed  and  since  the  end  gates 
were opening he directed us to a siding. 
The engine  was now  switched  off,  the 
problem  no  longer  worsening.  Up 
forward in the bilges a jubilee hose clip 
had  failed  and  the  exhaust  hose  was 
pumping water and fumes into the boat. 
The  bilge  pump  dealt  to  it,  but  some 
two  days  of  drying  out  had  to  take 
place  before  normality  and  laughing 
could occur.  
Unfortunately  all  good  things  must 
come  to  an  end  and  eventually  we 
needed  to  sell  the  boat,  due  to  the 
economic 
situation 
in 
Britain. 
Unfortunately,  at  that  time  we  were 
unable  to  get  back  anything  even  near 
the value of the boat. Also returning bi-
annually the wintering over was taking 
its toll on the paint, the varnish and the 
covers.  I  have  to  thank  my  wife 
especially for the excellent job she did 
of  cleaning  out  the  bilges  before  we 
sold. 
Anyone  interested  in  more  detail  on  canal-
boating 
can 
e-mail 
me 
at 
bevanconsult@gmail.com. Photos supplied
.
BUTTIES 
~ 
by Bevan Lawrence.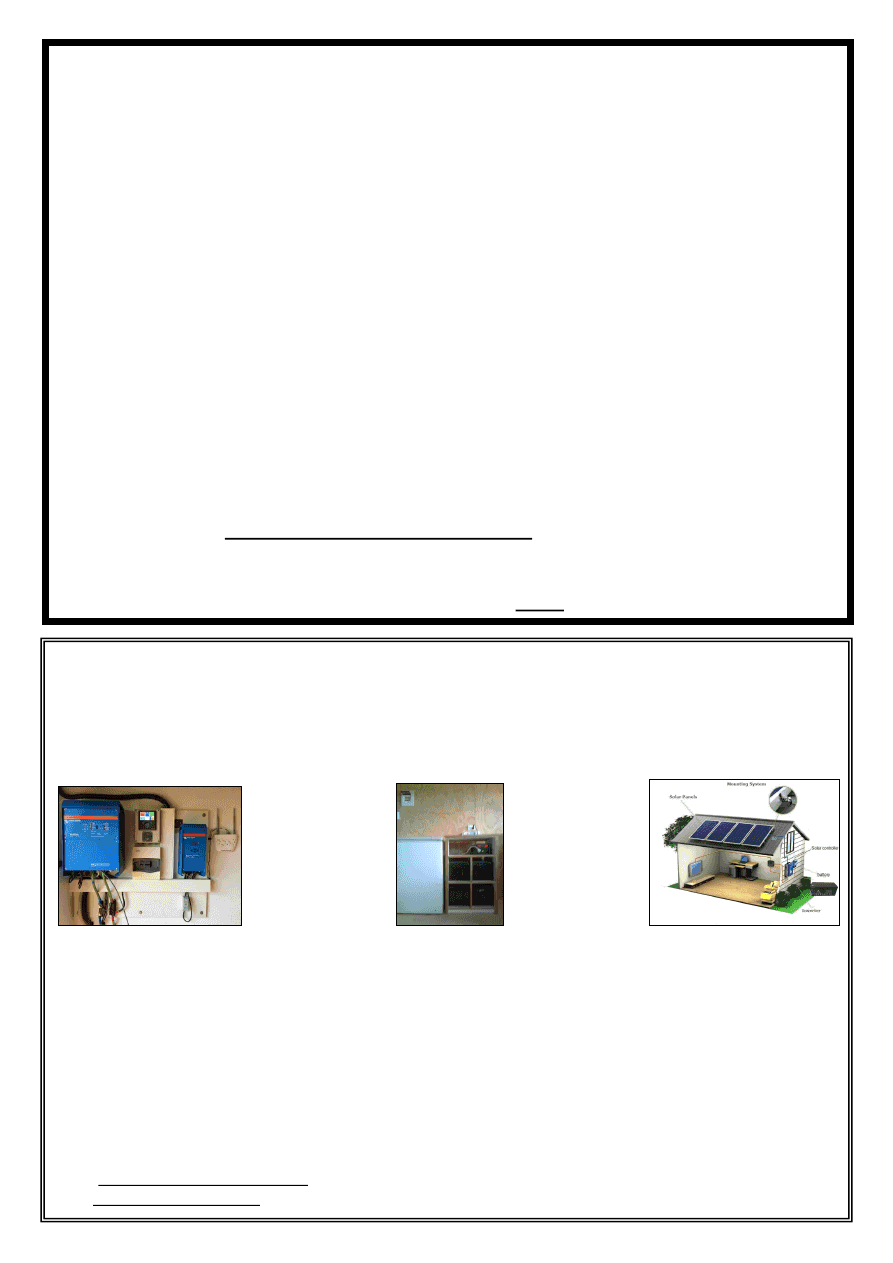 CLEARING 
AUCTION  
Sunday 30
th
 June 2019 
Starts 11am 
Car hoists (x2), Welders (x4), Engine & Trans. Stands, Tyre machine, 
Wheel balancer, Quality hand tools, Tandem trailer, Air compressor  
Generator, Chainsaws, Drill press, Testers, Hydraulic gear, Glass Door 
Fridges, Over 200 items
. 
GAS OMAPERE  SH12, HOKIANGA 
Everything must go 
E: clearingauctions@gmail.com  for listed items 
Ph: (09)4058150  or 0226934450 for enquiries 
Additional entries accepted by prior arrangement
POWERCUT PACKAGE……………SOLARISE YOUR HOME 
Sick of too many and long powercuts... Install a back-up system for power failures. 
No noise from generator, no petrol or diesel, no fumes.  
Inverter charger with battery monitor        Powerpack next to freezer         Option: solar powered package 
The power-cut package consists of a sinewave inverter with built-in battery charger, 
automatic changeover switch and a battery bank. 
 
Applications: fridge, freezer, TV, laptops and home computers 
Time of power outages from 2 – 48 hours on demand. 
Options: additional batteries-solar power 
Get a quote or ask us for detailed information! 
Email: ericjansseune1957@gmail.com   
home 09/431 24 08    
Cell 021 022 31 700 
Web: www.ewatec-global.com                             EWA-TEC Ltd. for Energy Water Air Technologies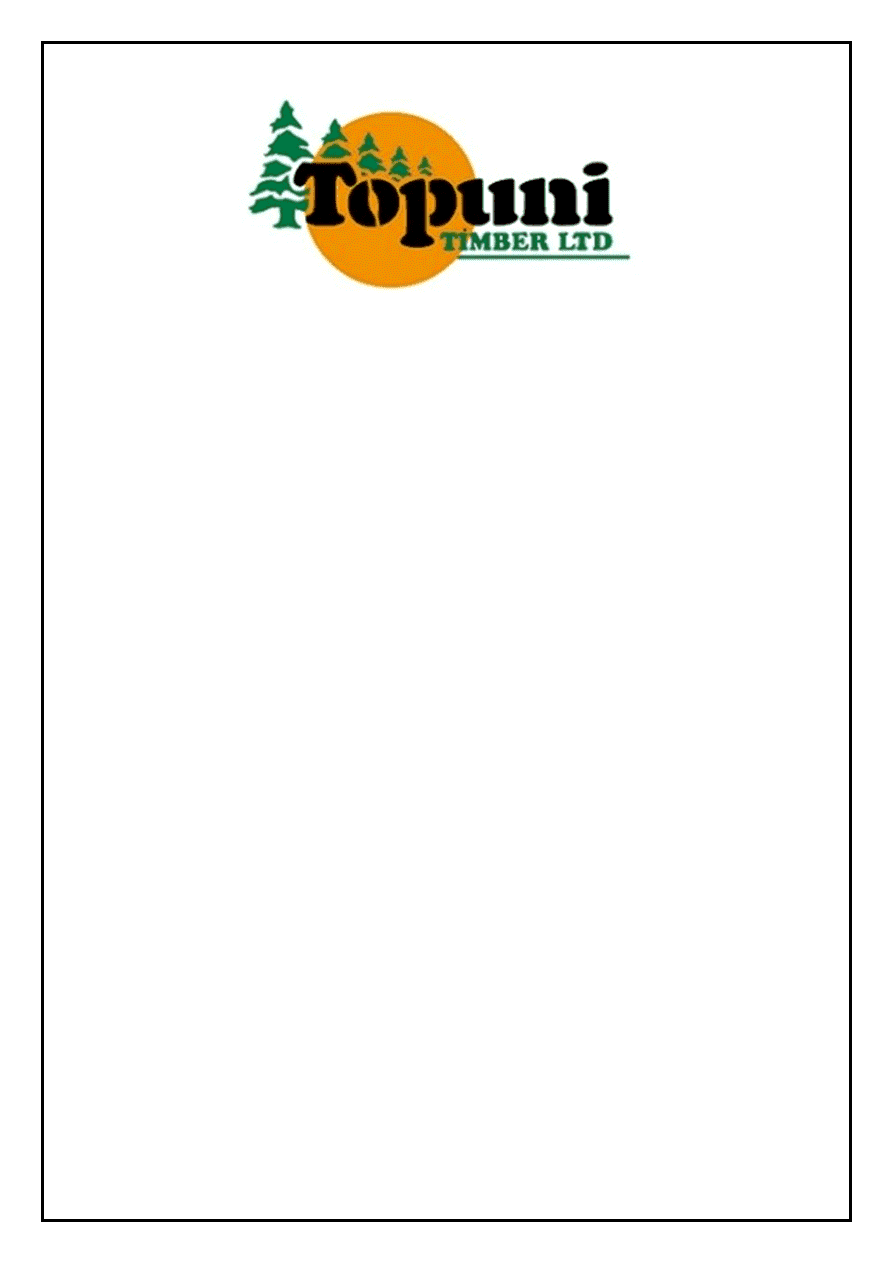 www.kaiwaka.co.nz 
Kaiwaka Bugle - 25 June, 2019 
Page 21 
Old Stock – Clearance Sale 
A chance for locals to bag a BARGAIN 
on Farm Gates, Electric Fencing Gear, 
Wire, Nails, Staples, Fastenings etc. 
EVERYTHING MUST GO 
July 1st to 5th : 8am-5pm 
Sat. July 6th : 9am-2pm 
Topuni Timber Limited, Schiska Road 
SEE YOU THERE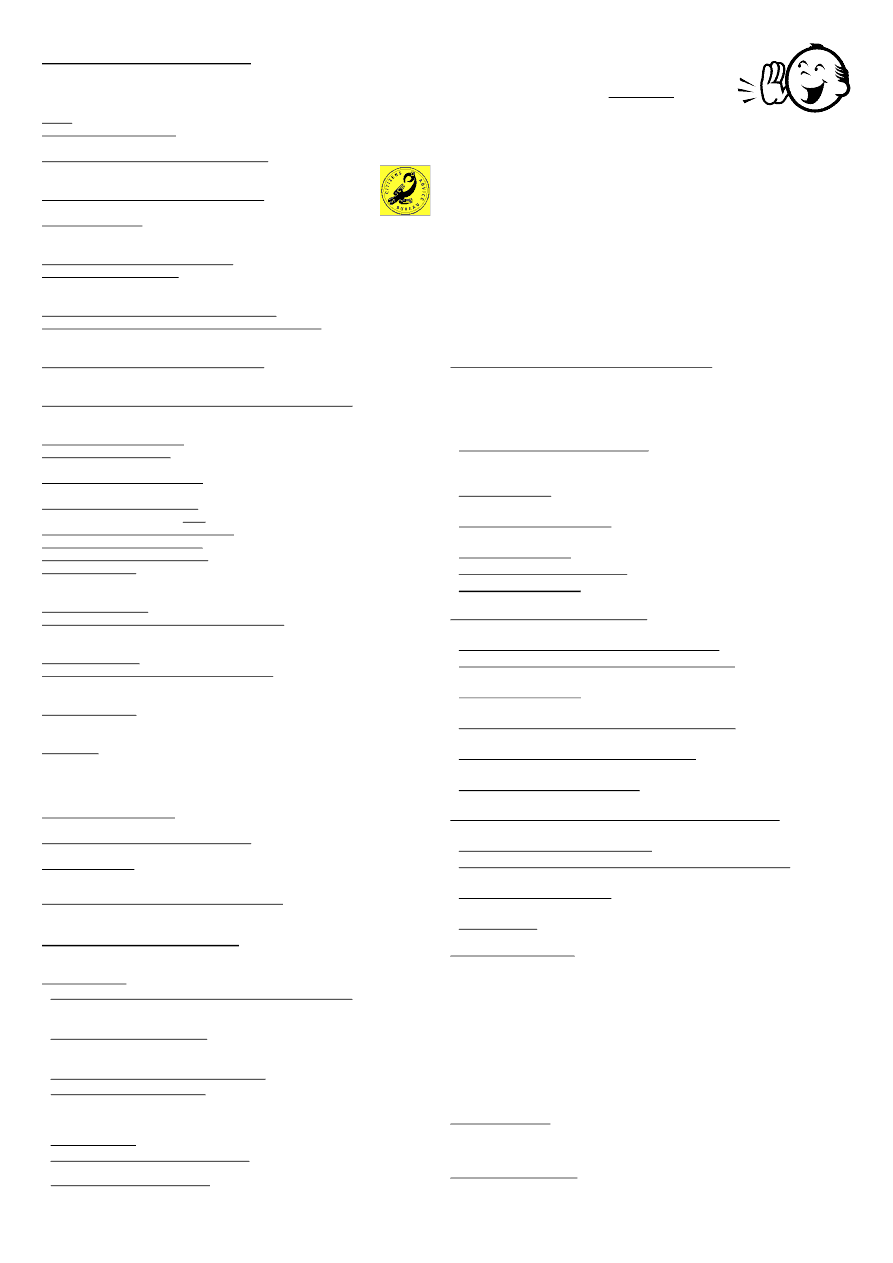 Next Bugle Deadline midday Friday 5 July 2019
WHAT'S ON
PLEASE ~ do let us know what is on - email 
kaiwakabugle@kaiwaka.co.nz 
Advertising in WHAT'S ON is FREE  
*27Jun~ OLLA PODRIGA, Otamatea High, 7pm 
*28Jun~Movie 'Stan & Ollie', KWMH, 7.30pm 
*28Jun~Hakaru RSA Mid Winter Xmas Dinner 
*29-30Jun~Pt.Curtis CCC Game Bird Shoot 
*30Jun~Movie 'A Dog's Way Home', KWMH, 2pm 
*2Jul~ End of School Term II 
*4Jul~Eastern JMB Rugby finals, KSA, 4.30pm 
*12Jul~Movie 'Beautiful Boy', KWMH, 7.30pm 
KWMH = Kaiwaka War Memorial Hall; KSA = Kaiwaka Sports Association 
See www.kaiwaka.co.nz for more information 
HOUSEHOLD RUBBISH COLLECTION - Kaiwaka Pick up: 
Mondays = Green bags (Northland Waste - 09 430 3273) 
Wednesdays  = Blue bags and yellow recycling (at Jaques $3.00 
and  $1.50)  (Kaurilands  09  4392146);  ONLY  Blue  and  Yellow 
bags picked up on Oneriri Road. 
 DIABETES  Support  Group  -for  Kaiwaka,  Mangawhai, 
Wellsford  10am,  3rd  Friday  of  month  Ph:  Colleen  James  09 
4314238 
 GENEALOGY - Wellsford: 1st Thursday in month Ph: 423 
7033; Waipu: 4th Monday in month Ph: 4312 725 
 HAKARU PONY CLUB - Secretary Denise Rogers 021423376 
secretary@hakaruponyclub.co.nz  
 KAIPARA HUNT - Secretary Albert Doonenbal Ph 4312059 
 KAIWAKA BADMINTON -Tuesdays 7.30pm Ph: 4312345 
 KAIWAKA  CAN  - 3rd Wednesday in month, 5.30pm, Archie 
Bull Hall Ph: 0273572751 
*KAIWAKA  DRAMA  CLUB  - 
Hannah  Webb 
0272863352 
KaiwakaDrama@gmail.com - FB - "KaiwakaDramaClub" 
 KAIWAKA DRUM & DANCE CLASSES - 021 611198 
 KAIWAKA GARDEN & FLORAL GROUP - 2nd Thursday in 
month. Ph: 431 4744 
 KAIWAKA  CUBS  -  Thursdays  5.30-7pm,  Hakaru  Ph:Bruce 
4312542 
 KNITTING FOR WHANGAREI HOSPITAL - 2nd Tuesday in 
month, Archie Bull Hall 10am Ph 4314827 
 MANGAWHAI COMBINED REBUS CLUB - 2pm, 3rd 
Thursday month, Senior Citizens Hall Mangawhai. Ph: 4315777 
 PILATES-HAKARU HALL Tuesday & Thursdays, 9-10am 
Ph: 
0220643964 
*PILATES - KAIWAKA WAR MEMORIAL HALL - Ph: 
021 
2072729  
 PT CURTIS CRUISING CLUB - Jean Ph: 4312227 (wk), 4312520 (hm) 
 RSA,  HAKARU  &  DISTRICTS  WOMEN'S  SECTION  –  meets 
1.30pm 4th Thursday of the month. Ph: 431 5818  
 SCOTTISH  DANCING  -  Wednesday  morn.  KWMHall  Ph:  09 
4320532 
 TRAMPING - Mondays 9am-2:30pm Maria 4312 234 
HALLS FOR HIRE: 
  Kaiwaka St. John Hall: Phone Marj  0272941227  
 St.Pauls Archie Bull Hall HIRE $20 half day, $40 full day per 
hire, S McAulay, Ph 4312311 
 Kaiwaka  War  Memorial  Hall  HlRE  -  Phone  4312725  or 
kaiwaka.hall.bookings@gmail.com 
 Hakaru Community Hall HIRE -Ph. 4312256 or 4312110 
 Te Pounga Marae queries - Pearl Nathan  0223933533 
 Kaiwaka Sports Association hire/queries - C. Anderson 4312051 
or kaiwakasports@gmail.com 
Justice of Peace:  
B.FJaques  4312  048;  L.Donaldson  4312  228;  A.F.Hargreaves 
4312 045, W.Howard 4312 725 - please phone to make sure they 
are available or go to www.justiceofthepeace.org.nz 
Marriage Celebrants:  
L.Donaldson; A.F.Hargreaves; Y Osborne
LOCAL SERVICES 
*Emergencies - Ambulance, Fire, Police - dial 111 
*Non-urgent Police phone 09 4311150
A A: Meets Wed., 8pm Kaiwaka Ph: 4315543, 0800229 6757 
ASUREQUALITY LTD (was AgriQuality) Call Free 0508 0011 22  
BUDGETING SERVICE, WELLSFORD: Free confidential advice & 
support for all areas of personal finance. Ph (09) 423 7123 
CAB-Citizens Advice Bureau.Wellsford Ph: 4237333 
0800 367 222 email:cab.wells@xtra.co.nz  
CIVIL DEFENCE - Kaiwaka Community Response Group: 
kaiwaka.civildefencecrg@gmail.com, 4312725 Wendy 
DOG/STOCK /NOISE CONTROL 0800 105 890 
FUNERAL SERVICES: Morris & Morris Ltd, 
Whangarei - Bev Jaques Ph:4312367 or 0800667747 
GRANDPARENTS Raising Grandchildren: Dianah Roberts 0223819539 
HAKARU & DISTRICTS MEMORIAL RSA (Inc) 733 Settlement Rd, 
Hakaru. Ph 4312 176 or Bill Warren (President) 431 2092 
HAKARU LANDFILL/Transfer Station:Open everyday except 
Tuesday10am-4pm.Ph4312629 Cost-$55 trailer load up to 1 cubic metre. 
Ph:4258567 - office 
KAIPARA DISTRICT COUNCIL www.kaipara.govt.nz:  
Help Desk FREEPHONE 0800 727 059  
KAIWAKA CEMETERY: Ph: 4312045 or 4314017 
KAIWAKA LIBRARY: kaiwaka.library@gmail.com  
Mon. 4-6pm; Wed., Thurs., Fri., Sat. 10am-2pm Ph:4312539 
KAIWAKA PLAYCENTRE: Ph Juanita 0274134904; open Mon, Wed, 
Fri 9am-12pm. Hastie Lane; Monday to Friday 9.00am - 12 noon. 
KAIWAKA POST OFFICE:Ph:4312 431  
Post Code: 0573 for RD2 and 0542 for all Kaiwaka Post Office mail 
KAIWAKA PRIMARY SCHOOL: Ph: 4312309   
KAIWAKA SPORTS ASSN: Ph 4312005; 4312129 gym 
KAIWAKA ST JOHN HALL: Phone Marj  0272941227  
KATE'S PLACE Community Centre - Employment services, Free Health 
Nurse, Plunket, Advocacy, Osteopath, A.A., Legal Advice. 4312 661 
LINKING HANDS Health Shuttle Ph 4315906 or 09 4318969 
MINISTRY FOR PRIMARY INDUSTRIES - General inquiries Call 
Free 0800 008 333 
NORTHPOWER: Faults Kaiwaka area 0800 104040 
OTAMATEA COMMUNITY SERVICES: Counselling, parent coach, 
Family Support worker, budget advice, food bank. Mon-Fri 9am-3pm. Ph 
09 431 9080 http://www.otamateacs.org/ 
PARENTPORT: Free, practical family support service Puhoi to Paparoa 
Ph or txt: Dianne 027 280 5093 or 09 425 9357 
PLUNKET:  Kaiwaka  -Kate's  Place  Clinic  1st  Wednesday  of  the  month; 
Mangawhai  - Rose Madsen Cottage: Coffee Group 9:30 every Monday.  Clinic 
every Monday and Thursday. 
Maungaturoto - Good News Church, Clinic 2nd and 4th Wednesday.  
Cynthia 09 431 7340 or 027 675 3488 
PLUNKET HELPLINE -0800 933 922 (24 hours) 
TAITOKERAU COMMUNITY LAW: Free confidential legal advice and 
assistance, 2nd
Thursday
 of each month. Ph: 0800 155 529 for appts.  
TE URI O HAU Settlement Trust Tangata Developments: Whanau Ora 
021 793262  
VETERINARY SERVICE MANGAWHAI: 
Ph: 4314535 Mon-Fri 8.00-5.00, Sat 9-12, a/h appt. 
WELLSFORD DOCTORS: Ph: 4238 086 
CHURCHES:
 
Kaiwaka  Revival  Church  -  Your  Community  Church:  Sundays  10am. 
Ph: Pastor Tawhiri 09 431 8988 or Pastor Paul 09 4312 068 Visit us at 
www.facebook.com/kaiwakachurch 
 
St  Paul's  Anglican  Church  1st  Sun.  9.00am  (Eucharist),  3rd  Sun. 
9.00am (Family Service). Contact: Rev. Wayne Thornton Ph 431 4122 
www.mangawhaianglican.org.nz 
 
Church of Christ the King, Mangawhai:9.00am every Sunday 
 
St.Mary's  Catholic  Church:  Maungaturoto  –  Griffins  Road,  Saturday 
evening  Vigil  Mass  6pm;  Mangawhai  –  Senior  Citizens  Hall,  Sunday 
Mass  8:30am;  Wellsford  –  Matheson  Road,  Sunday  Mass  10:30am;  
Mid-week Mass times and all enquires to Fr. Bill Fletcher – phone 423 8170
 
Baptist Church: Sun. 10.30am Mangawhai Snr Cit.Hall.Ph:4312339 
 
Cause  Way  Church  Mangawhai:  Sundays  10.15am,  Mangawhai 
Community  Recreation  Centre,  Insley  St.  Ph:  09  4314782