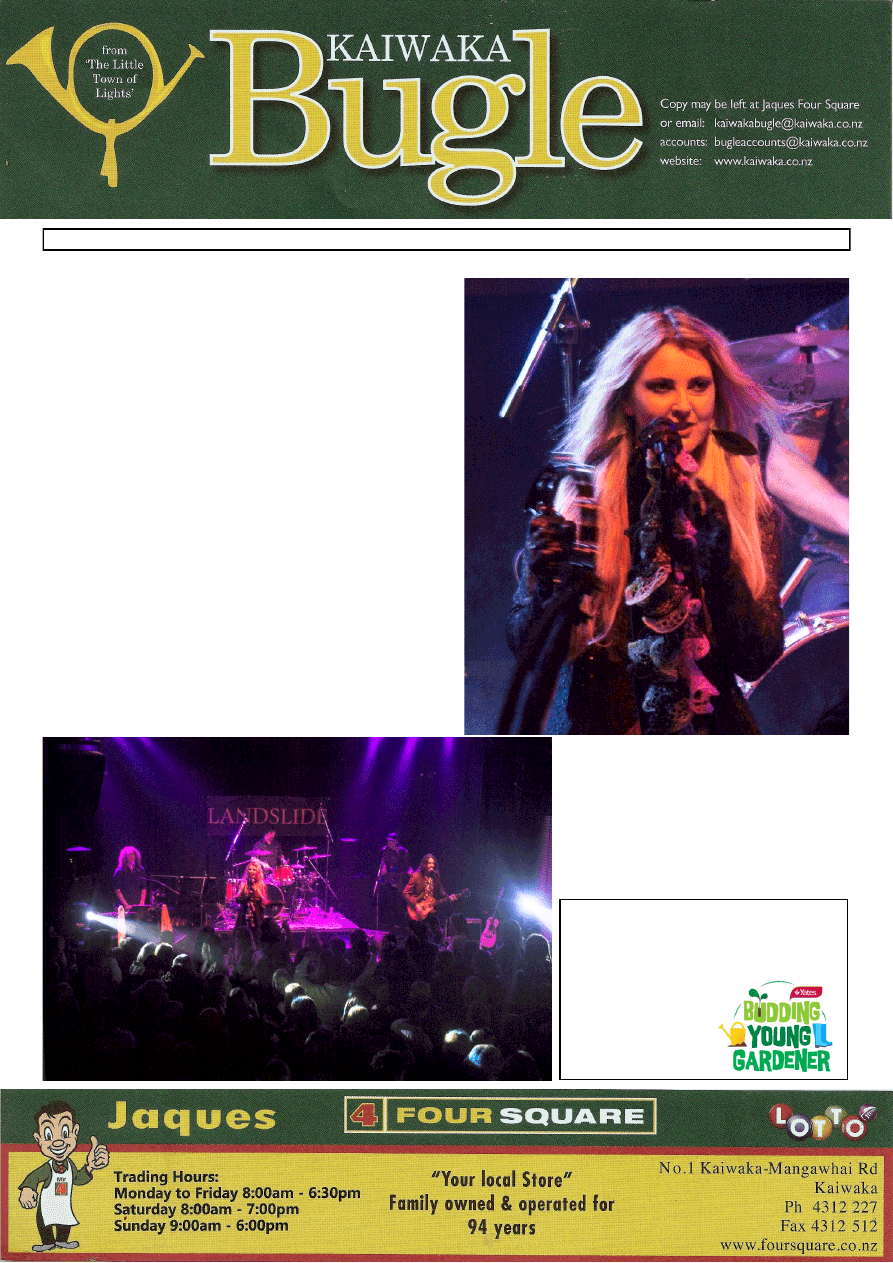 www.kaiwaka.co.nz 
Kaiwaka Bugle - 17 September, 2019 
Page 1 
No: 18 
 17 September 2019 
Trading Hours: 
Monday to Friday 8:00am - 6:30pm 
Saturday 8:00am - 7:00pm 
Sunday 9:00am - 6:00pm  
FLEETWOOD  MAC  tribute  band  Landslide  celebrate  the 
music and song writing of Stevie Nicks and Fleetwood Mac - 
and they live right here in Kaiwaka! 
Andrea Clarke and her husband Lee Cooper began this project 
back in 2012 due to people asking her to sing more Fleetwood 
Mac  and  Stevie  Nicks  songs  in  their  cover  band  at  the  time 
(Retro Vibe).  
From Andrea, "I started looking for more material and found 
myself  falling  totally  in  love  with  the  songs,  especially  with 
Stevie's insightful and poetic style of writing. The idea came 
to  me  to  put  together  a  cover  band  that  played  only  these 
songs...I  didn't  initially  think  'tribute  band'  but  I  guess  that's 
what we are!" 
"We have always strived to find suitable players to keep the 
band  fresh  and  especially  love  to  bring  in  young,  talented 
musicians  as  well  as  seasoned  professionals  to  the  mix.  We 
are  very  lucky  to  have  had  Brett  Adams  come  on  board last 
year  (Mockers/The  Bads)  and  also  the  precociously  talented 
Taine  Ngatai  as  a  back  up  to  him  as  well.  Our longstanding 
drummer Gareth Scott is a crowd favourite, especially for his 
infamous drum solos in Tusk! We also have Garin Keane on 
keyboards (with his impressive head of hair!) and Lee Cooper 
on bass guitar." 
"I have too many favourite FM/SN songs to list but probably 
the  most  emotional  I  have  felt  on  stage  is  when  several 
hundred  people  sing  the  song  'Landslide'  with  me...that's  an 
incredible experience! I think these songs have literally been 
the  soundtrack  to  a  lot  of  people's  lives  and  are  deeply 
intertwined  with  memories  and  experiences  that  have  been 
significant to them. I think this is why their music is so adored 
and timeless and why our show has been so 
popular." 
The  Landslide  Facebook  website  is 
www.facebook.com/landslideshow 
Do  check  out  the  Landslide  Facebook 
page,  where  you  can  find  their  booking 
contact  and  their  upcoming  shows, 
especially the October tour with American 
Soul  Legend  Grayson  Hugh  AND  Annie 
Crummer!!  
KAIWAKA: 
ANDREA CLARKE ~ STEVIE NICKS  ~ FLEETWOOD MAC
CALLING YOUNG 
GARDENERS 
WIN A GARDEN HAMPER 
Yates and the 
Kaiwaka Bugle Team 
have a special garden 
hamper to give away 
to a young gardener - 
see page 5.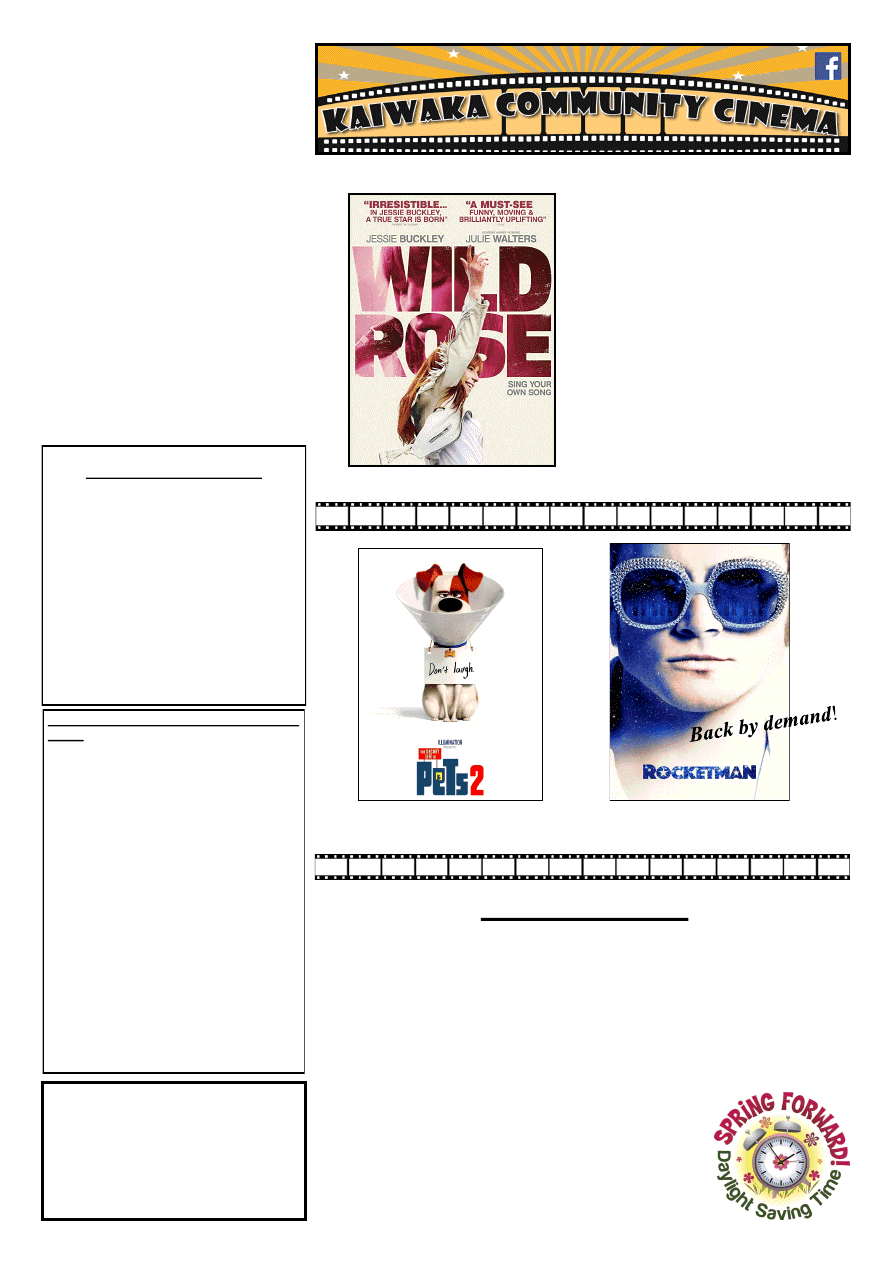 KAIWAKA BUGLE No. 18 
17 SEPTEMBER 2019 
CONTENTS 
Page 3: Public Notices, Classified 
Page 5: RSA World Cup Rugby; 
Budding Young Gardner 
Page 7: Kaipara Dog Training; NZ 
Blood 
Page 9:Kaiwaka Can; Spatial Planning 
Page 11: Kaiwaka Sports Assn.; 
Pt.Curtis Cruising Club Kaiwaka 
School  
Page 13:  The Kauri Museum 
Page 15: Kaiwaka School; Fire Permits  
Page 17: Library; Thelma's Scrapbook 
Page 19: Mangawhai Museum; 
Mangawhai Artists 
Bugle 19 will appear 1 October 
Contact for advertising, reports, articles 
or information can be made by 
Email kaiwakabugle@kaiwaka.co.nz 
Ph: 09 4312 045 Lindsey 
Txt: 027 2724137 
Copy  may  be  left  at  Jaques'  Four 
Square. 
Kaiwaka Bugle 
Founded May 1978 
We appreciate articles and photos about local 
events, etc, as well as ads and suggestions. 
Copies available in Kaiwaka at Jaques Four 
Square, Kaiwaka Postal Centre, Shamrock 
Service Station, Animal Health Centre, 
Kaiwaka St John shop. 
Also outlets in Maungaturoto, 
Mangawhai and Paparoa. 
Can be viewed online at   
www.kaiwaka.co.nz/Bugle  
Or a copy can be posted to you if you supply 
stamped, self-addressed DLE envelopes. 
Proverbs 11:4
A thick bankroll is no help 
when life falls apart, but a 
principled life can stand up 
to the worst. 
(The Message)
Kaiwaka 
Bugle 
Advertisements 
2019: 
All 
copy 
and 
queries 
to: 
kaiwakabugle@kaiwaka.co.nz 
The Bugle is printed on an A4 page   
Ad  sizes:  1/16  page  (3  x  9.5cm)  $5;  1/8 
(6.5  x  9.5cm  landscape  or  portrait)  $8; 
3/16 ( 10 x 9.5cm or 7.5 x 12,5)  $12.  
Classified  ads:  First  one  FREE,  $4  per 
entry (max. 30 words, max. 4 repeats). 
Payments  can  be  made  online  at 
ANZ 
06  0365  0006990  00
,  posted  or  left  at 
Jaques Four Square Store. 
We  use  Microsoft  Publisher,  and  can 
work  with  most  common  image 
formats, Word, Excel, and PDF files. 
Accounts:  
Email: bugleaccounts@kaiwaka.co.nz 
The  Kaiwaka  Bugle  is  a  community 
newspaper run by volunteers, as part of 
the Kaiwaka Media Group Inc.   
Articles, etc. printed are not necessarily 
the opinion of the Bugle Team. 
ABOUT TOWN 

How wonderful to know the folk of Landslide - a special Fleetwood Mac tribute 
band AND they live right here! 

Meet  the  Candidates  Evening,  Maungaturoto  Centennial  Hall,  Wednesday  18 
September at 7pm - includes the mayoral and health board candidates. 

The  Vet  Centre  is  running  a  dental  special  for  pets  during  the  month  of 
September so give them a call on (09) 431 8318 to find out more. 

Hakaru RSA  have a very large TV for folk to watch the World Rugby Cup - see 
page 5 for more information 

 A nickname: Hip Hip - His name was Hugh Rae 

 NO  Scallop  take  from  the  Kaipara  Harbour  -  see  Facebook  MPI  Fisheries  - 
Northland. 

 Fire Permits - online applications only from now on. 
 You will need to have good internet access!

 Sunday 29 September: DAYLIGHT SAVING STARTS 

 Kaiwaka  School  150 Years celebration  Labour Weekend 
2020;  do  you  have  any  old  movies  or  videos  of  school 
activities?  
~ 
Lindsey, Ed
"If you cannot do great things, do small things in a great way!" 
SECRET  LIFE of PETS 2 
 Sunday 22 September,  2pm (PG)
                  ROCKETMAN 
 Friday 4 October, 7.30pm (M)
WILD ROSE 
Friday 20 September 7.30pm (M)       
Wild Rose is a 2018 British musical 
drama film directed by Tom Harper 
and starring Jessie Buckley. 
Her  songs  include  Country  Girl, 
Outlaw State of Mind, Born to Run 
"Fresh  out  of  prison,  a  Scottish 
woman  juggles  her  job  and  two 
children  while  pursuing  her  dream 
of  becoming  a  country  music  star. 
She  soon  gets  her chance when  she 
travels to Nashville, Tenn., on a life-
changing  journey  to  discover  her 
true voice."  
At Kaiwaka War Memorial Hall . Adults $10, Kids (under 16) $5, Family Pass (2 adults + 3 children) $25 
www.kaiwaka.co.nz 
Kaiwaka Bugle - 17 September, 2019 
Page 3 
PUBLIC NOTICES 
CLASSIFIED 
FREE 
First notice FREE  for Classified or Public Notices - 
less  than  30  words  -  then  charged  as  per  advertised  
($4). This includes AGM and meeting notices, FOR 
SALE, WANTED. ~ Kaiwaka Bugle 
FOR  SALE:  Trailer,  good  condition;  ply  deck  and 
sides; Reg and Warrant. Ph: 021 283 7541 
FOR  SALE: Dry pinecones, for fire - shed stored. $8 
per bag. Ph: 09 4312248 
ST JOHN TRASH AND 
TREASURE 
30th September to 4th October 
It is not too late to offer your help.  
Please note, even two or three hours would be great.  
We  have  a  particular  need  for  many  hands  when  setting 
up  on  the  Sunday  afternoon  29th  and  packing  up  on  the 
Friday afternoon. 
Seeking  donations  of  good  second  hand  items  -  no  TVs 
please. We are also seeking donations for our multi-draw 
raffle.  If  you  can  help  in  any  way,  please  get  in  touch. 
Eileen 0211420357. 
HAKARU COMMUNITY HALL  
AND DOMAIN SOCIETY Inc 
Annual General Meeting  
Wednesday, 30th of October 7.30 pm 
ALL WELCOME 
 Settlement Road Hakaru Hall 
PINK RIBBON STREET 
APPEAL 
WILL YOU GIVE TWO 
HOURS TO COLLECT IN 
KAIWAKA? 
Friday 11th & Saturday 12th 
of October 2019. 
Our appeal helps us make a difference to the lives of 
New  Zealanders  touched  by  breast  cancer.  Without 
your  help,  we  wouldn't  be  able  to  keep  our 
education, awareness, support and research programs 
running. 
Please contact Jacqui Taylor – Lynds,  
Pink  Ribbon  Area  Co-Ordinator  021416048  or 
jacqui@cluster.net.nz 
KAIWAKA ST. JOHN OP SHOP 
Thankyou for all the community support.  
The shop is going well.  
We are always looking for any items you don't 
need but someone would.  
We have furniture, clothing, jewellery,  kitchenware and 
much more. Call in and have a browse.   
If you need to drop anything in our opening hours are  

Monday  10am til 3pm 

Tuesday to Friday 9am til 4pm  and  

Saturday 9am til 1pm 
For more information shop 4312650 
or Gale Matheson 0274149576   
Check us out at 1919 SH1, Kaiwaka 
JENNY'S RURAL CLEANING SERVICES 
P.O. Box 87 
Kaiwaka 
Looking for a casual to part time worker.  
Must be able to work the odd Saturday morning. 
Must be trustworthy and have a driver license and be 
able to work in a team. 
Please send your C.V if you got one to 
jrcleaningservices.chellew@yahoo.com 
Or phone Jenny on 431 2826 after 7pm  
KAIPARA BASKETBALL  
Annual General Meeting  
at the Kaiwaka Sports Complex   
Tuesday 1st October,6.30pm.  
All welcome. 
OTAMATEA COMMUNITY SERVICES INC. 
Annual General Meeting 
Thursday 3rd October, 3pm 
155 Hurndall St Maungaturoto. 
All welcome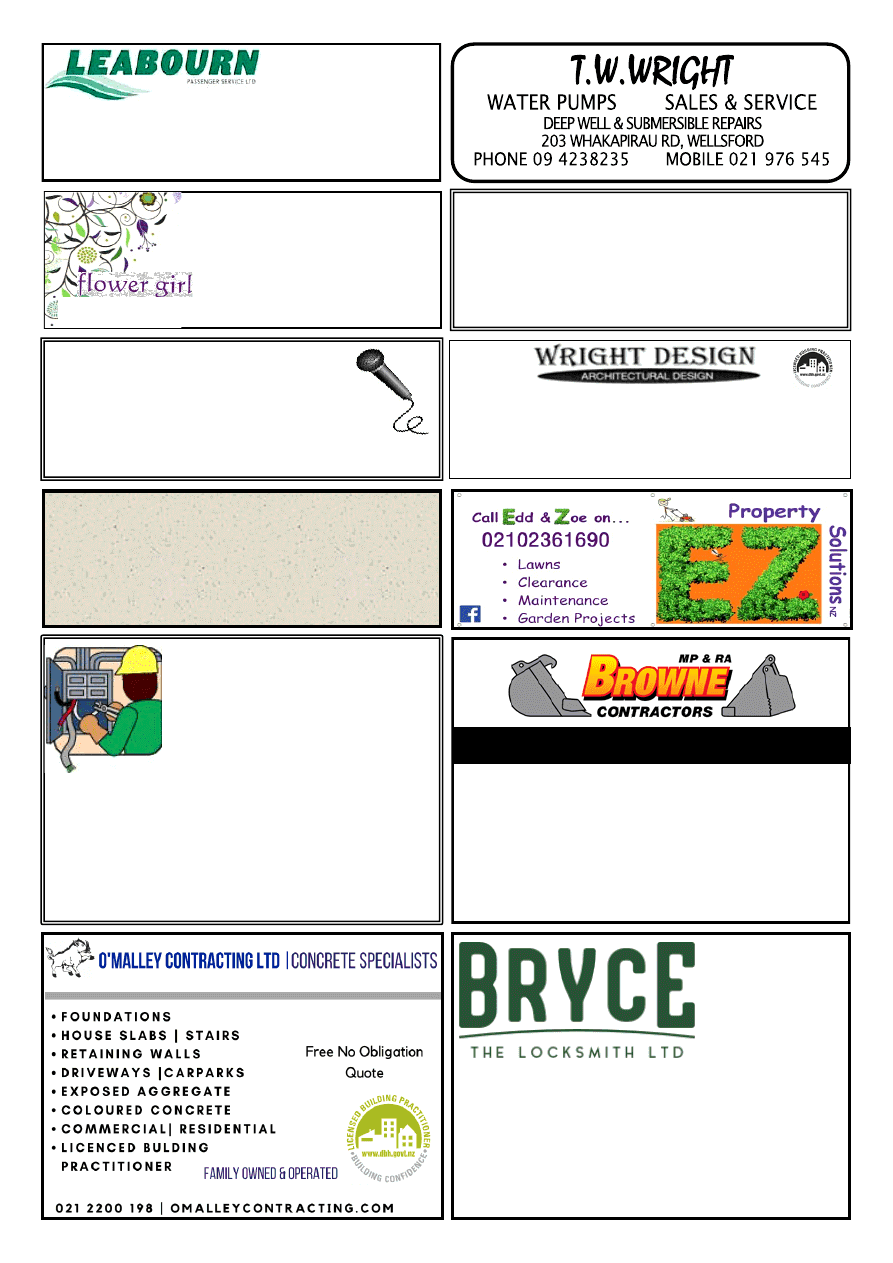 Counsellor and Registered Psychotherapist 
Offers Supervision
Susan Matheson 
MNZAC 
Dip. Psychosynthesis Counselling and Psychotherapy 
Phone 09 431 2996                        Mobile 027 605 2427 
Passenger Service
Car & Van Hire   Bus & Coach Charters 
Airport Transfers    
Phone (09) 4237416 
SING RIGHT 
Professional coaching for performance,  
recording and demos. 
All level singers, musicians, singer-songwriters. 
Phone Robyn Hill 431 9159 or 0274 725610 
No. 117345 
N.Z.C.A.D., L.B.P. 117345 
PH/Fax: 09 423 8092 Mob: 021 276 7369 
Office: 3 John Sinclair Avenue, Wellsford    brianwright@xtra.co.nz 
For Resource and Building Consents, planning restraints, new building materials - 
you need a capable, experienced, and professional designer with a clear 
knowledge of all the processes. Brian has been helping and organising all these 
facets of design and building for over 50 years. 
Wright Design offers free visits, consultations and advice on planning, design, 
building, council permit applications, guaranteed permit plan acceptance. 
Kaiwaka Good Sorts 
Do you know someone in our community 
who is deserving of a beautiful bunch of 
flowers? 
Send an email to us at 
kaiwakabugle@kaiwaka.co.nz 
lindywatson@hotmail.com 
Om Tara ~ Mangawhai 
Healing Services 
Diann Glucina 
021 250 7461 diglucina.com  
FB: OmTaraMangawhai 
Bryce Frewin 
Ph: 021 850 983 
Kaipara Based Master Locksmith 
bryce@brycethelocksmith.co.nz 
www.brycethelocksmith.co.nz 
Mike Thorne  
Electrical 
"No job too small" 
  Domestic, solar, industrial 
Dip Elect Eng  EWRB registered 
0275691710 
4T DIGGER – BOBCAT – TIP TRUCK 
 Property Maintenance - Driveways  
 Building Sites 
Stump & Tree Removal  
Hole Boring - Chain Trencher  
Calf Shed and Stockyard Cleaning 
Phone Matt: 021 199 6677 
Email: mprabrownecontractors@gmail.com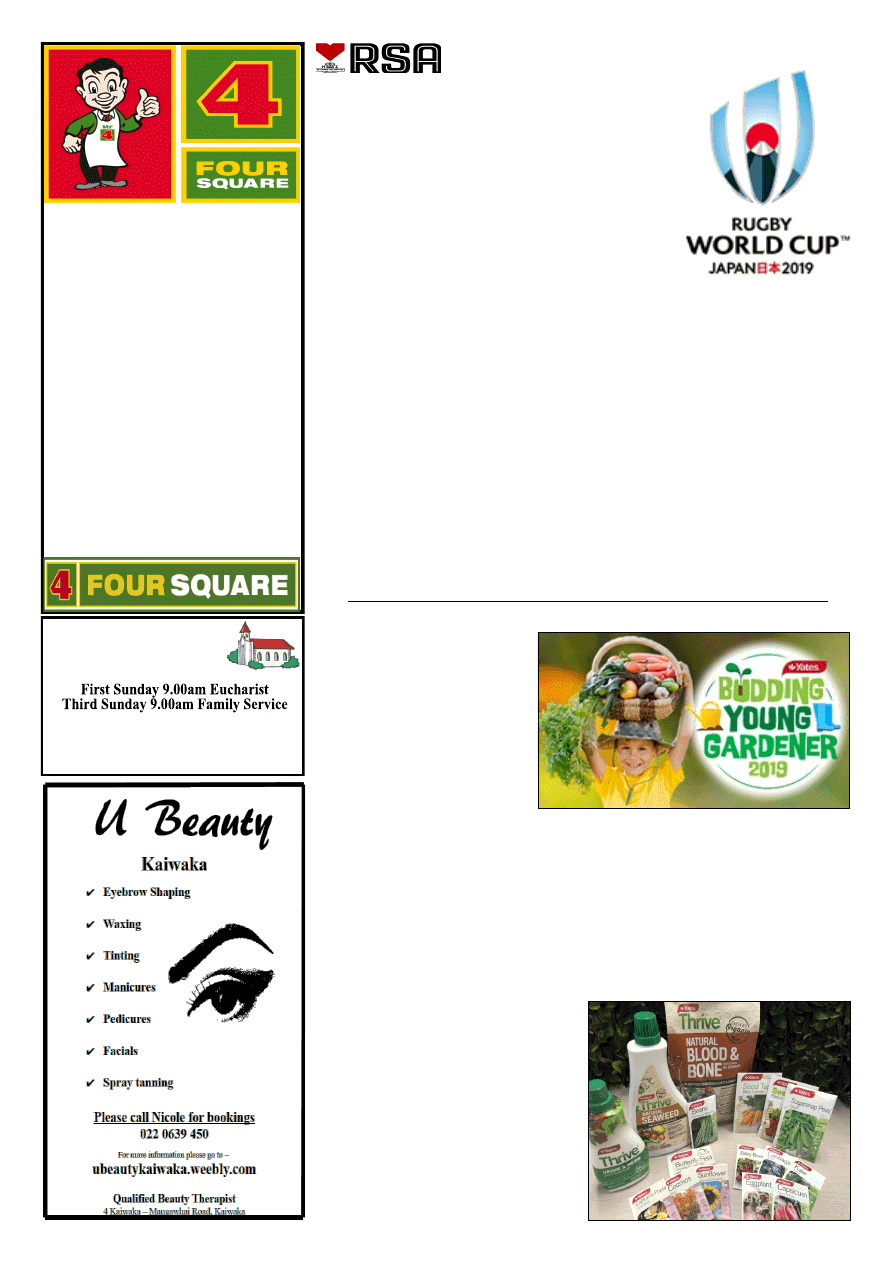 www.kaiwaka.co.nz 
Kaiwaka Bugle - 17 September, 2019 
Page 5 
9Kg Gas Bottle swap or 
Purchase New Bottle Filled 
Soda Stream  
30L and 60L Refills 
Healthy 
Punnet Seedlings 
from KeriKeri Low Price $3.50 
~ Spring Cleaning ~ 
Rug Doctor Hire from 39.95 for 
4 hours - All the spot cleaners 
and Upholstery attachment 
Daily Freshly Baked in store 
Breads, sweets & savouries 
Jaques Four Square 
Phone: 4312227 
1 Kaiwaka-Mangawhai Road, Kaiwaka. 
ST PAUL'S  
ANGLICAN  
SUNDAY SERVICES 
St Pauls Church: Kaiwaka-Mangawhai Rd. 
Priest in Charge Rev. W Thornton Ph 431 4122 
www.mangawhaianglican.org.nz
Rugby World Cup 
Well  here  it  is,  every  four  years  this 
event  comes  around  and  on  Friday 
next,  20th  September,  the  Rugby 
World Cup commences. 
It  is  just  over  a  month  of  solid  rugby 
and for the fans they will spend lots of 
time  watching  the  game  at  the 
Clubrooms  -  733  Settlement  Road, 
Hakaru. 
135" TV screen  
To  make  you,  our  members  and  their 
guests  enjoy  a  much  better  experience 
your RSA has purchased a multimedia 
projector, screen and sound system that 
produces  an  almost  life  size  image, 
equivalent to a 135" TV screen in high 
resolution. 
The  screen  is  3  metres  by  1.68  metres 
so I am sure you will feel you are right 
there in the stadium. 
Help needed, please 
We  have  indicated  that  we  wish  to 
screen every game if there are members 
and  their  guests  wanting  to  see  them 
however  this  takes  help,  it  cannot  be 
left up one or two members to do it all. 
We need bar help and kitchen help, not 
cooking but just heating prepared snack 
food  for  those  that  want  something  to 
eat during the games.  
If  you look at the games schedule you 
will  see  there 
are 
many 
times  of  three 
games a night, 
first  kick  off 
at  1745  and 
last 
one 
somewhere 
round  2230, 
so they will be 
long  evenings 
of pure rugby. 
If we don't get 
the help a lot of games will be missed. 
If you can help, please let me know at 
president@hakarursa.co.nz  or  phone 
02102545955. 
FRIDAY 20TH SEPTEMBER 2115 - 
OPENING CEREMONY 
2230 - Japan v Russia 
SATURDAY  21ST  SEPTEMBER 
1615 - Australia v Fiji 
1845 - France v Argentina 
2045 - New Zealand v South Africa 
SUNDAY 22ND SEPTEMBER  
1615 - Italy v Namibia 
1945 - Ireland v Scotland 
2145 - England v Tonga 
Come along and be part of the game – 
see it on the big screen and feel you are 
there. ~ Bill 
To  launch  this  year's  Budding 
Young  Gardener  competition 
Yates is giving away a  hamper 
full of gardening goodies. 
A  selection  of  some  of  this 
season's  new  flower  seeds  to 
colour  up  your  garden  include 
the  Ginormous  Sunflower  – 
which can grow taller than your 
house  and  Butterfly  mix  to 
bring  the  butterflies  into  your 
garden to help with pollination. 
Vegie  seeds  include  everyone's  favourite  –  Sugarsnap  peas  and  the  new 
Humungous  Megapod  beans  which  produce  enormous,  deliciously  tasty  pods. 
Try and break the world record for the largest bean!* 
Prep your soil with Thrive Natural Blood and Bone for organic gardens, boosted 
with  sustainably  harvested  New  Zealand  seaweed,  a  natural  source  of  slow 
release nutrients for healthy plant growth. 
Grow strong, healthy plants with Yates Thrive Vegie &Herb Liquid Plant Food, 
a complete fertiliser and Thrive Natural Seaweed, a tonic for overall plant and 
root health. Both provide a great kick start for seedlings and will deliver a boost 
in plant nutrition, blooms and produce. 
* The world record was set in 1996 by American, Harry Hurley, with a mighty 
1.22 metre bean. 
To win this hamper:  
Young  gardeners  (5-15),  send  your 
name  and  contact  details,  along  with 
why 
you 
love 
gardening 
to 
kaiwakabugle@kaiwaka.co.nz  or  leave 
your  entry  at  Jaques  Four  Square 
checkout,  by  Thursday  26  September. 
The winner will be drawn  on Friday 27 
September.  Yates  will  then  forward 
their Gardening Hamper to the winner. 
See Bugle 17 for the Yates Budding Young 
Gardner competition 
HAKARU & DISTRICTS MEMORIAL RSA (Inc) 
BUDDING YOUNG GARDENER HAMPER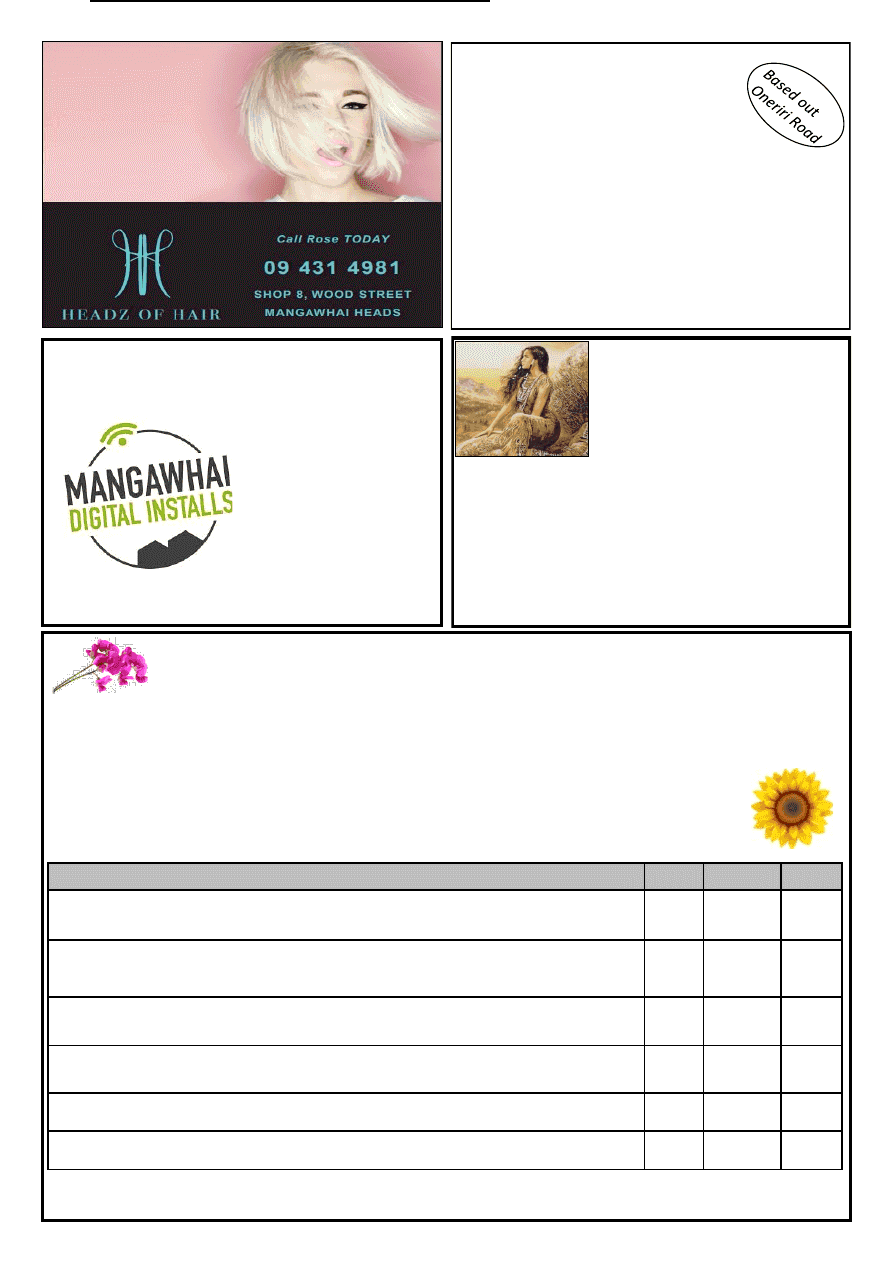 (
Next to Kaiwaka Motorcycles)
Specialists in: 
Satellite Dish & TV Aerial Installations  
& Repairs 
Freeview  
Chromecast 
Smart TVs   
 Netflix 
Call or Text Adam on 022 351 6679 
E: mangawhai digital@gmail.com 
HODGETTS 
CONTRACTING
Digger Work   

Driveways 

House Sites   

Dams     

Drains, etc
Also available for HIRE 
3 ton Vib Roller Heavy Duty Tow  
Waterblaster     Lazer Level
Phone Mark 4312877 
        027 447 8554 
TRAILS END 
RONGOA MAORI 
HEALING 
And Gifts 
Stocking all your needs from incense, crystals, dream 
catchers, greeting cards, jewellery, perfume, dragons and 
more dates for groups each month are: 
August 25th ~ September 22nd 
October 27th  ~ November 24th ~ December 15th 
From 10.30-2pm  
For all inquiries Phone 0211652629  
Light refreshments available $5 koha  
1758 Cove Road Mangawhai
Seed Type 
Price
# Packs 
Total
Wildflower Bee Friendly Mix – 10 gms
Plant wildflower seeds, the ultimate in colourful low maintenance gardening, in your garden to 
provide essential nutrition for bees and other pollinating insects. Covers 10m
2
.
$10 
Wildflower Butterfly Garden Mix – 10 gms
An easy to grow gourmet blend of wildflowers specially formulated to attract butterflies into your 
garden. A balanced mix of colourful annuals and perennials that will cover an area of 10m
2
. 
Height: 30-70 cm
$10 
Fragrant Garden – 7 gms
A mix of fragrant flower seeds ideal for planter boxes around your outdoor areas. Packed full of 
colourful & heavenly scented wildflowers. Covers 7m
2
.  Height: 40-50cm
$7 
Micro Greens – 10 gms
'Micro Greens" is a term used for vegetables that are harvested at small seedling 
stage. They are a nutritious and tasty addition to salads. 
$7 
Sweet Pea – Summer Rainbow Mix – 20 seeds
A colourful & fragrant mix of climbing sweet peas. Plant against a fence or trellis. 
$5 
Sunflowers – 20 seeds
Sunflowers are a great way to add colour to your garden. Plus are super easy to grow! 
$5 
Payment options: 1.Cash 
2.
Cheque (payable to KSA) 
3. I
nternet Banking 060365002247200 (use reference seeds and your full name) 
Ways to return form: 1) Post to Cheryl Anderson, 233 Baldrock Rd, RD2, Maungaturoto, 0587. 2) Drop off in KSA folder at Jaques 
Four Square. 3) Scan and email to Cheryl at kaiwakasports@gmail.com. 
SEEDS FUNDRAISER 
Help us grow by beautifying your garden!  
Fund Raising for the Kaiwaka Sports Association 
Here is a great opportunity to purchase seeds to show your support. Seeds are easy to sow, fun to grow and will 
reward  you  with  gorgeous  flowers  year  after  year.  Prices  are  less  than  normal  retail  &  the  Kaiwaka  Sports 
Association will make 40% profit on all sales. Growing information is included on each packet. 
To  order  please  return  this  form  with  your  payment  by  4th  October.  Delivery  will  be  the  following  fortnight. 
Queries to Cheryl Anderson on kaiwakasports@gmail.com.  
Seeds Order Form 
Name:      _________________________________________ 
Phone number:     ___________________________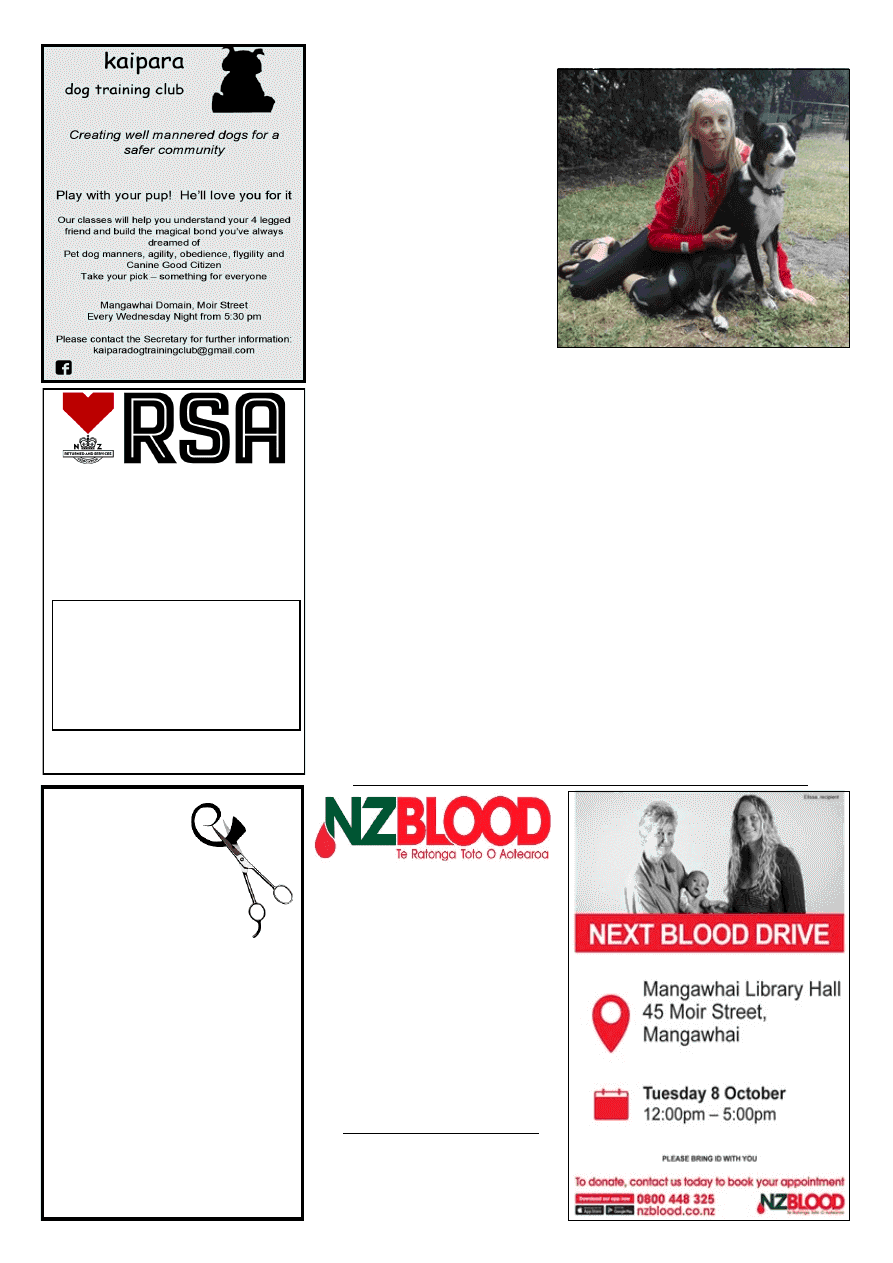 www.kaiwaka.co.nz 
Kaiwaka Bugle - 17 September, 2019 
Page 7 
HAKARU & DISTRICTS 
MEMORIAL RSA (INC)
Members & guests are invited to 
come along and enjoy our hospitality. 
New members welcome. 
Meals are served on 
Thursday and Friday nights 
from 6.30pm. 
Order from Blackboard Menu  
and a sing-a-long  
with Des Chitty. 
For more information please phone 
Graeme on 431 2563 
Save up to three lives when you give 
blood.  Book  your  appointment  to 
save a life online, download the app 
or  call  us  on  0800  GIVE  BLOOD 
(0800 448 325).  
The  NZ  Blood  Service  have  agreed 
to  include  a  donation  day  in 
Mangawhai  to  their  regular  Lower 
Northland schedule! 
So  if  you  are  a  regular  blood  donor 
or  have  never  done  it  before  please 
use this fantastic opportunity to save 
lives! 
They  need  to  have  bookings  to 
justify coming so please book online, 
on their app or by ringing their 0800 
number.  
"I have nothing to offer but blood, toil, tears 
and sweat" 
– Winston Churchill,  from 
a speech given by Winston Churchill to the 
House of Commons of the Parliament of the 
United Kingdom on 13 May 1940.  
JUST 
CUTS 
and 
MORE  
1758 Cove Road  
Open Monday-Saturday  
by appointment only 
Saturday 9-12pm  
Affordable prices: 
Ladies cuts from $35 
Colours from $120 
Men's from$25 
Kids from $18 
0211652629  
With  the  mild  weather  we  have 
had,  Kaipara  Dog  Training  Club 
has  managed  to  meet  most 
Wednesdays 
throughout 
this 
winter.  
Although  there  have  been  no 
formal Canine Good Citizen Basic 
(otherwise  known  as  puppy) 
classes in Term 2 and 3, one of the 
instructors has held informal basic 
obedience  training  at  5.30pm  to 
help new puppy owners get started. 
There  have  also  been  lessons  for 
competition  classes  on  a  more  ad 
hoc basis, plus the regular monthly 
Link  competition  where  members 
run their dogs on an agility course 
which  is  set  each  month  and  their 
times 
entered 
for 
a 
"virtual" 
competition  against  dogs  in  other 
clubs. The competition season starts up 
again  in  Term  4  when  the  weather 
(hopefully!) improves.  
Kaipara  Dog  Training  Club  host  their 
competitions  at  the 
Mangawhai 
Domain  and  welcome  spectators  to 
come and view the action. 
Puppy Classes  
Term 4 will see Puppy classes start up 
again.  $100  for  8  lessons  on  a 
Wednesday evening at 5:30pm. 
Your puppy should have completed its 
first set of vaccinations before starting 
the  course.  The  course  includes  basic 
commands  like  sit,  down  and  heel,  as 
well  as  subjects  such  as  husbandry, 
legal  obligations  and  dog  etiquette 
when  out  and  about.  The  course  is 
completed with a simple assessment of 
the content that has been covered.  
Elementary Agility Class  
Term  4  will  also  see  a  new  6  week 
elementary  agility  class  start.  This 
course will cover foundation skills and 
will be appropriate for young dogs who 
should  not  be  jumping  yet.  Cost  for 
members is $30, $90 for non-members.  
Annual  membership  of  Kaipara  Dog 
Club is  $60  and  runs from  the  start  of 
the Club year in April. 
Young Handler - Lauren Meyers 
The Club has had some great news this 
winter with its only junior competitive 
member,  Lauren  Meyers  -  pictured 
above with her dog Faze, qualifying for 
the Zone Young Handler team. Lauren 
will  be  travelling  to  the  National 
Agility  Championship  Trials  which 
will be held in the South Island. This is 
only  the  second  time  the  team  has 
competed  and  last  year  they  beat  the 
adults! Good Luck to Lauren and to our 
senior  competitors  for  the  new  season 
ahead. 
Domain Gala Day  
The  Kaipara  Dog  Club  is  a  regular 
attendee  at  the  Domain  Gala  Day  on 
2nd  January  and  display  a  variety  of 
dog handling skills over 3 regular slots. 
Be  sure  to  visit  us  at  our  stand and  to 
watch  the  shows.  We  look  forward  to 
seeing you there. 
KAIPARA DOG TRAINING CLUB  
Lauren and Faze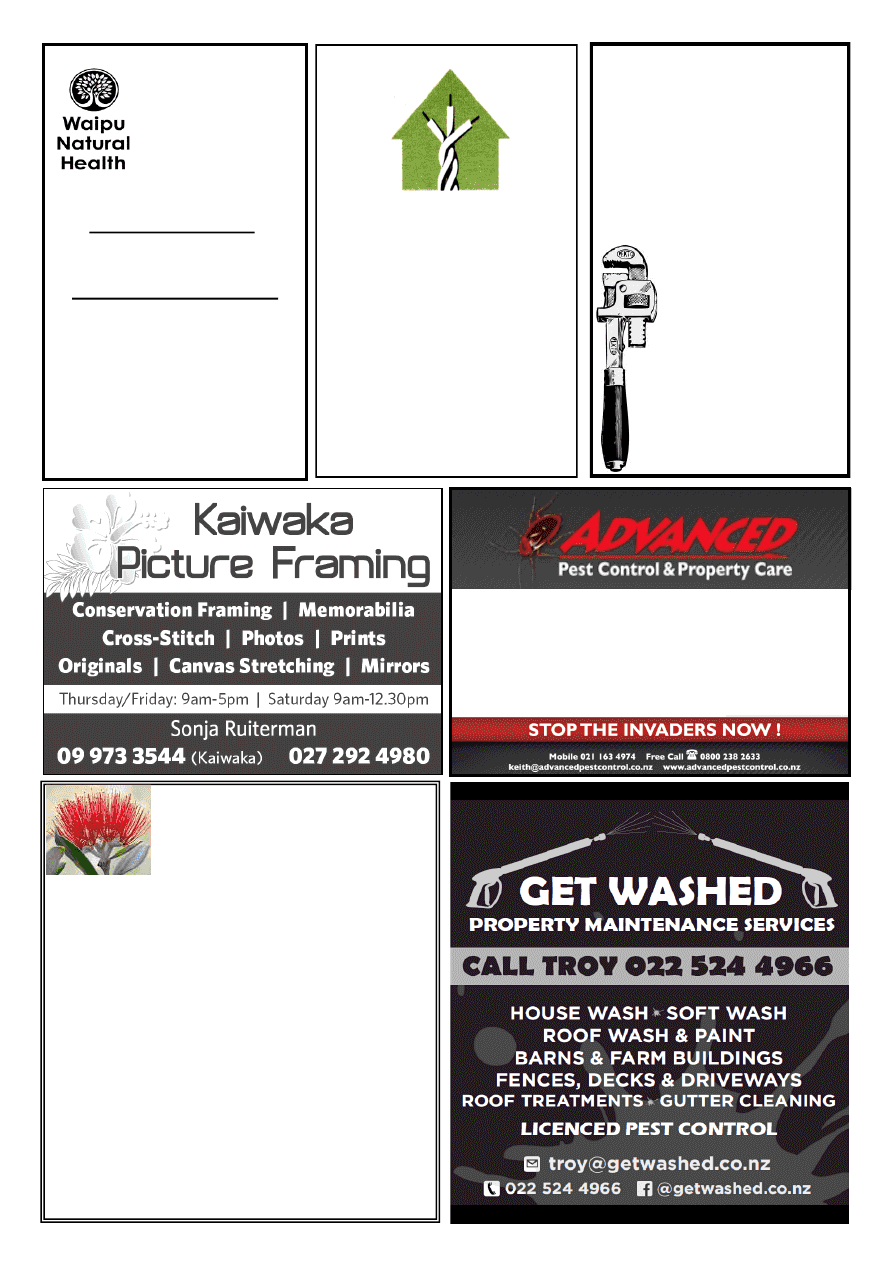 KAIPARA 
FLOORING CO 
Independently owned & operated 
32 HURNDALL ST MAUNGATUROTO
Supply & Installation of Carpet, Vinyl,  
Vinyl Wood Planking 
Stockists of 2m & 3m wide 
vinyl & carpet short ends 
Residential & Commercial 
Q Card Finance Approved 
6-18 month terms 
6 month interest free 
First Class Installations
For a free measure & quote 
phone Christine  
09 946 9886 or 021 515 415 
kaiparaflooring@gmail.com 
http://www.kaiparaflooring.co.nz/ 
BARRY CURTIS 
PLUMBING LTD 
REGISTERED CRAFTSMAN 
PLUMBER 
Phone 4315572 
027 257 9884 
25 years experience 
Friendly reliable service 
All plumbing and 
maintenance 
Alterations  
and new housing 
Spouting 
Competitive rates 
PROMPT 
EFFICIENT  SERVICE 
Reyahn George 
Leng 
Registered Electrician 
Local, honest and reliable. 
For your residential and 
light-commercial projects. 
022 314 1068  
Pest Control 
PLAN A: One-off treatments to customers with a specific pest problem 
PLAN B: Full maintenance service plans to commercial customers. 
This will include documentation kept in customer file on site: 
⚫
Pest treated 
⚫
Date of service 
⚫
Chemical or baits used 
⚫
Full pest check report done after each treatment 
⚫
Fair and reasonable fee with guarantee 
Flood Recovery 
Carpet Care 
⚫
Carpet Drying   
This includes pre-spray treatments 
⚫
Dehumidifier Rental 
with stain removal and hot water extraction.  
⚫
Full Commercial Cleaning  Patch repair also available 
Upholstery Cleaning 
Full upholstery cleaning of all furniture.  
eg lounge suites and all office chairs 
Water Blasting 
⚫
Concrete - Decks 
House Washing 
⚫
Soft Chemical Was 
⚫
Pre-painting Wash 
Property Services 
⚫
Property Cleaning  
Lawn Mowing 
⚫
Hedges General  Tidy Ups 
3 Cove Road, Waipu 
(opposite the Pizza Barn
) 
094321325 
www.waipunaturalhealth.co.nz 
Clinical Nutritionist: 
Nutritional Checkups, Diets for 
Chronic Diseases,  
Food Sensitivities 
Naturopathic Physician: 
Ozone Therapy, Prolotherapy, 
Mesozone 
Reflexology, Craniosacral 
Therapy, Trauma Release 
Massage Therapy 
Counselling and Hypnotherapy 
Change Catalyst/ThetaHealer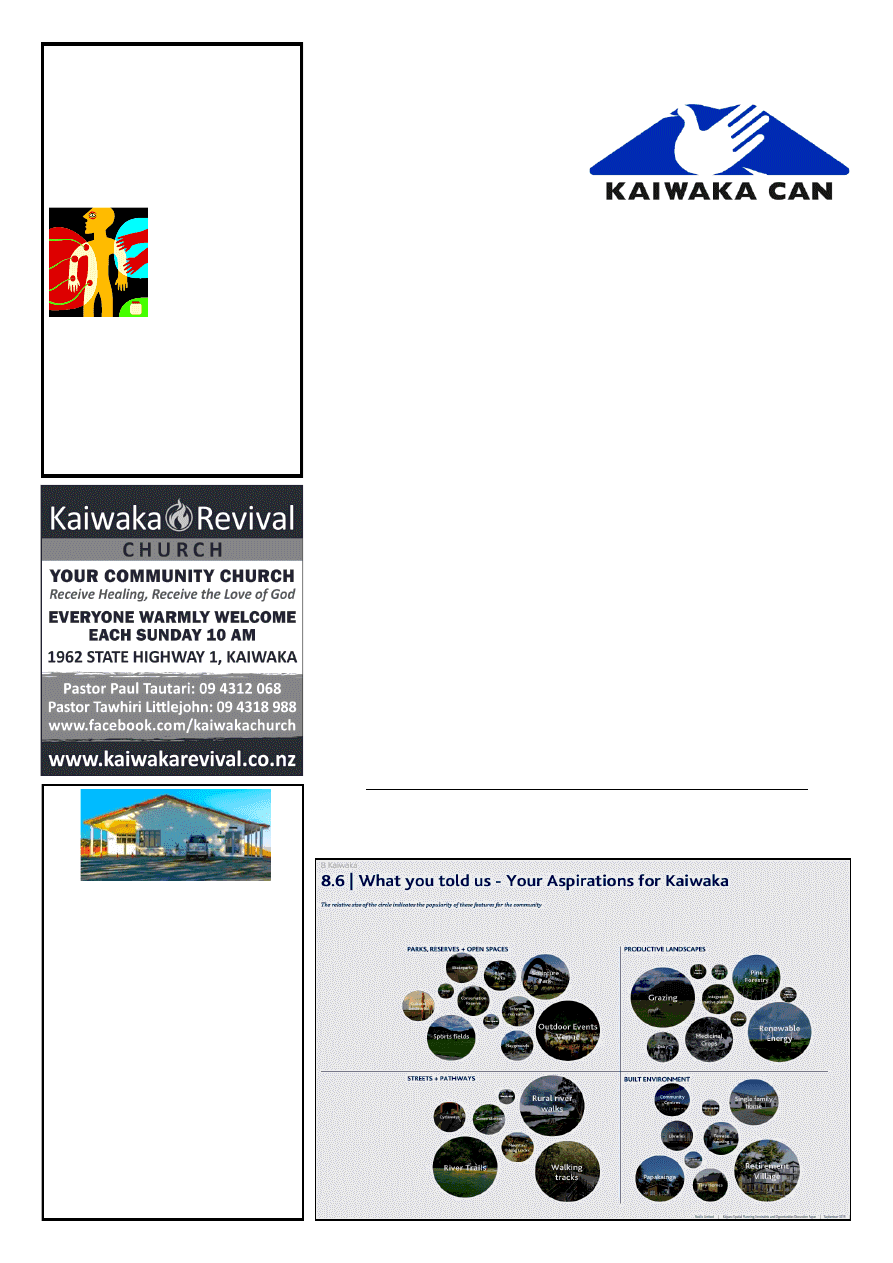 www.kaiwaka.co.nz 
Kaiwaka Bugle - 17 September, 2019 
Page 9 
OWEN STEVENS 
Osteo Therapist
For careful adjustments  
to bones and joints 
Treatment for humans  
and their pets 
Clinics: 
Kate's Place, 
Kaiwaka: 
Last Friday of 
month 
9.00am-5.00pm 
For bookings: 
Phone 
09 4312661 
Or phone Owen   
09 4317123  anytime 
Tramp! 
Te Pounga Marae 
130 Nathan Rd. Oneriri. Kaiwaka 0573 
COMPLEX FOR 
HIRE 
Functions 
* Weddings  * Birthdays  
*Anniversaries * Meetings  * Wananga 
5 hour meeting * 12 hour stay  * 
Overnight 
*All welcome - No more Drink-driving 
Amenities: 
*Convo Combi Steamer * Bratt Pan * 
Dish Washer/Sterilizer * 3 Door Glass 
Chiller (walk in) etc…All Crockery * 
Linen Supplied * Central Heating and 
Air Conditioning and much more.  
Can also cater for small groups…. 
For more information please 
contact: 
 Pearl Nathan 0223933533  
tepoungamarae130@outlook.com  
At  least  there  is  a  lot  being  talked 
about in the hope things might happen. 
The Sports Club and Yachting Club are 
both planning new projects. 
There  have  been  meetings  about  a 
footbridge  from  Oneriri  Road  to  the 
council  picnic  area  below  Eutopia  to 
allow  for  foot  traffic  to  go  from 
southern  bits  of  Kaiwaka  to  northern 
bits  and  access  both  sides  of  the 
highway  without  risking  life  and  limb 
across the highway. 
We  are  exploring  where  to  put 
desperately needed extra parking. 
St  John's  is  exploring  how  best  to 
make  use  of  their  facility  now  the 
ambulance is not based here. 
The  Memorial  Hall  is  alive  with  all 
sorts  of  groups  as  well  as  great  film 
nights. 
Mangawhai  is  keen  to  talk  with  us 
about  cycle  trails  to  the  east  while 
others are talking about a link to the 
growing cycle trail from the west. 
We  are  dreaming  of  a  way  of  putting 
Kaiwaka on the energy and power use 
map  that  will  make  it  better  and 
cheaper and fairer to the planet for all 
of us. And we want our lights back. 
BUT.. 
The most significant event of all is the 
series of meetings on Spatial Planning, 
led  by  Council  and  its  consultants.  It 
doesn't sound all that exciting but it is 
seriously looking to plan the shape and 
nature of Kaiwaka over the next 30 or 
40 years. They met again last Thursday 
and we looked at where housing might 
go,  where  light  industry  could  fit, 
where  to  put  a  central  heart  for 
Kaiwaka  and  where  the  shopping 
might be. Another meeting with school 
students  asked  what  they  needed  to 
stop the old cry, "there's nothing to do 
in  Kaiwaka".  Other  meetings  with 
local  marae  aim  to  capture  some  our 
history  and  the  needs  of  a  shared 
heritage  and  future.  And  we  certainly 
made  our  voices  heard  about  easy 
access  from  one  part  of  the  town  to 
another  and  also  about  the  Oneriri 
Road  intersection.  And  out  came  the 
charts  and  there  were  future  options  – 
residential,  commercial,  industrial, 
roading, walking, recreation, our status 
as  gateway  to  the  north,  a  slogan  that 
might capture our ethos... 
Sounds exciting? A great opportunity? 
Yes...but... 
How many locals were 
there?  When  we  began,  just  three.  A 
little later,  five. Then  another two  and 
another  two  and  then  it  stopped. 
Second fastest growing part of Kaipara 
district,  a  population  booming.  But 
when  it  comes  to  the  future,  we  sit  at 
home  and  leave  it  to  consultants  and 
council guided by criteria drafted at an 
anonymous  desk  by  anonymous  civil 
servants  in  Wellington  who  probably 
don't even know where we are. 
The future is in our hands Kaiwaka but 
don't  leave  it  to  an  ageing  bunch  of 
faithful volunteers to carry. 
Get  into  it.  Shape us, make us, grow 
us and make us what we could be.  
Next  spatial  planning  meeting  is  in 
November. Keep your eyes open. 
Derek Christensen 
Chair Kaiwaka Can 
derekandisa@gmail.com or 0273572751
KAIWAKA  CAN:  There's  a  lot  happening 
round Kaiwaka at the moment ...
SPATIAL PLANNING FOR KAIWAKA 
The  graphic below is from the KDC Spatial Planning for Kaiwaka discussion held in the Kaiwaka 
War Memorial Hall last Thursday afternoon (see Kaiwaka Can news). The full document can be 
seen at our local Library. To find out what will happen watch for the November session.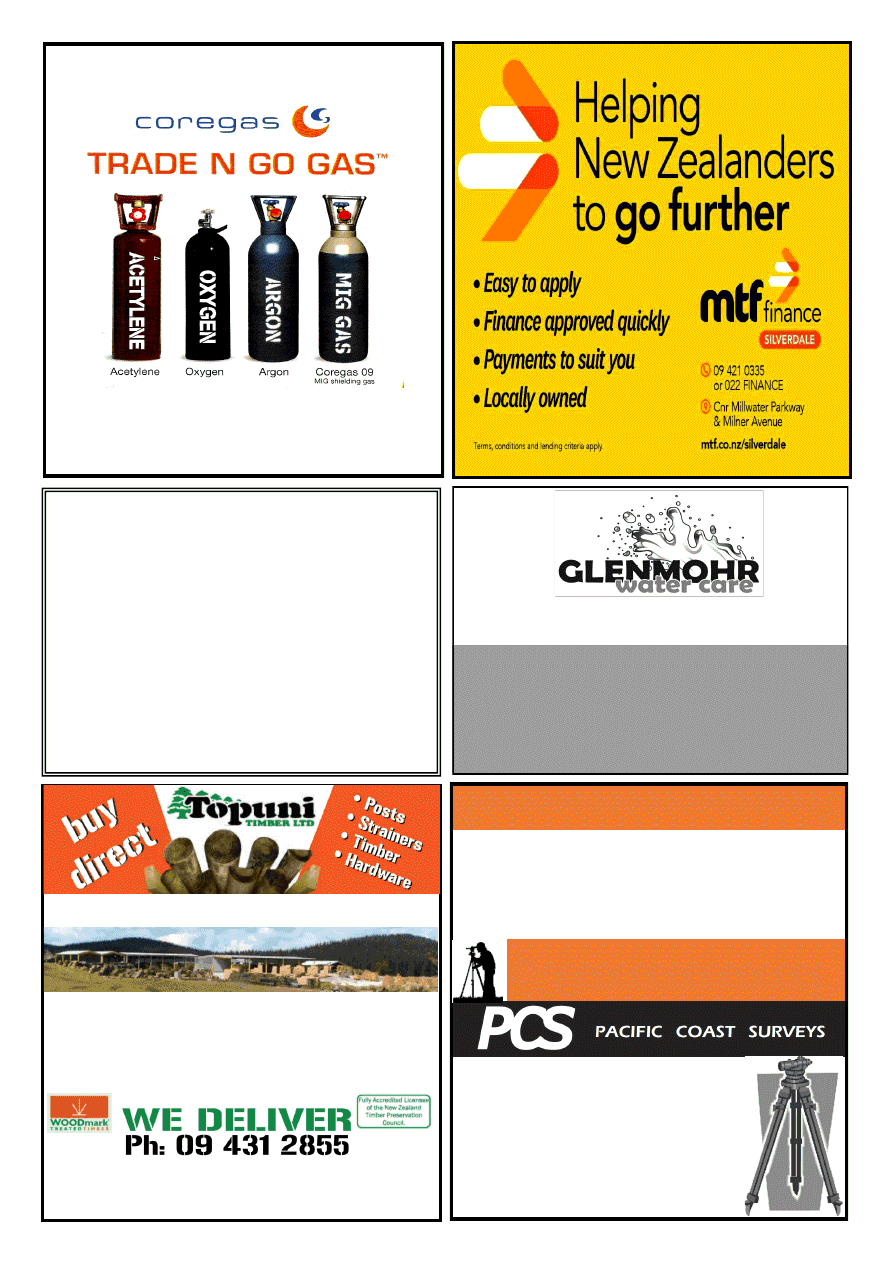 LOCALLY OWNED AND OPERATED 
QUALITY PRODUCTS • FRIENDLY ADVICE • GREAT SERVICE 
Quality Products milled from High Density NORTHLAND Radiata Pine. 
Treated and guaranteed to NZS3640 with commitment to 
Environmental Safety.
Phone, fax, email, or come into the mill 
Schiska Rd, Topuni, SH1, 10 min north of Wellsford. Fax: 09 431 2856 
Email: sales@topunitimber.co.nz           Mon - Fri 7am-5pm 
• Fencing 
• Retaining 
• Decking 
• Landscaping 
• Gates 
• Hardware 
SURVEYORS 
SUBDIVISIONS 
HOUSE SITE SURVEYS 
CIVIL ENGINEERING 
WASTEWATER DESIGNS 
EXPERIENCED 
PROFESSIONAL 
INNOVATIVE 
Ph 09 431 5353 
0800 PACIFIC (0800 722 434) 
pacificcoastsurvey.com
Adam Booth - 027 415 5752 
Bsurv, Licensed Cadastral Surveyor
Surveying Kaipara since 1994 
Water Tank Cleaning 
• 
Keep your water safe & clean  
• 
Removal of sediment, silt etc. 
• 
Vacuum or full scrub 
• 
Minimal water loss 
Phone Mark (09) 432 0655 or 0274 707607 
At Twinkle Tow 'n' Tyre 
Mob: 021 833 960 
Ph & Fax: 09 431 2823 
1837 State Highway 1, Kaiwaka 
design drafting  
service 
Retired builder and manufacturer with over 40 years  
experience in the building industry is offering a design 
drafting service for domestic housing, sleepouts and 
sheds.  
Plans formulated in consultation with clients, with 
working drawings completed and submitted to  
council for processing.  Extensive practical experience,  
able to identify & resolve problems. 
Please ring Mike Lean on 
09 431 2260 
or 
021 431 196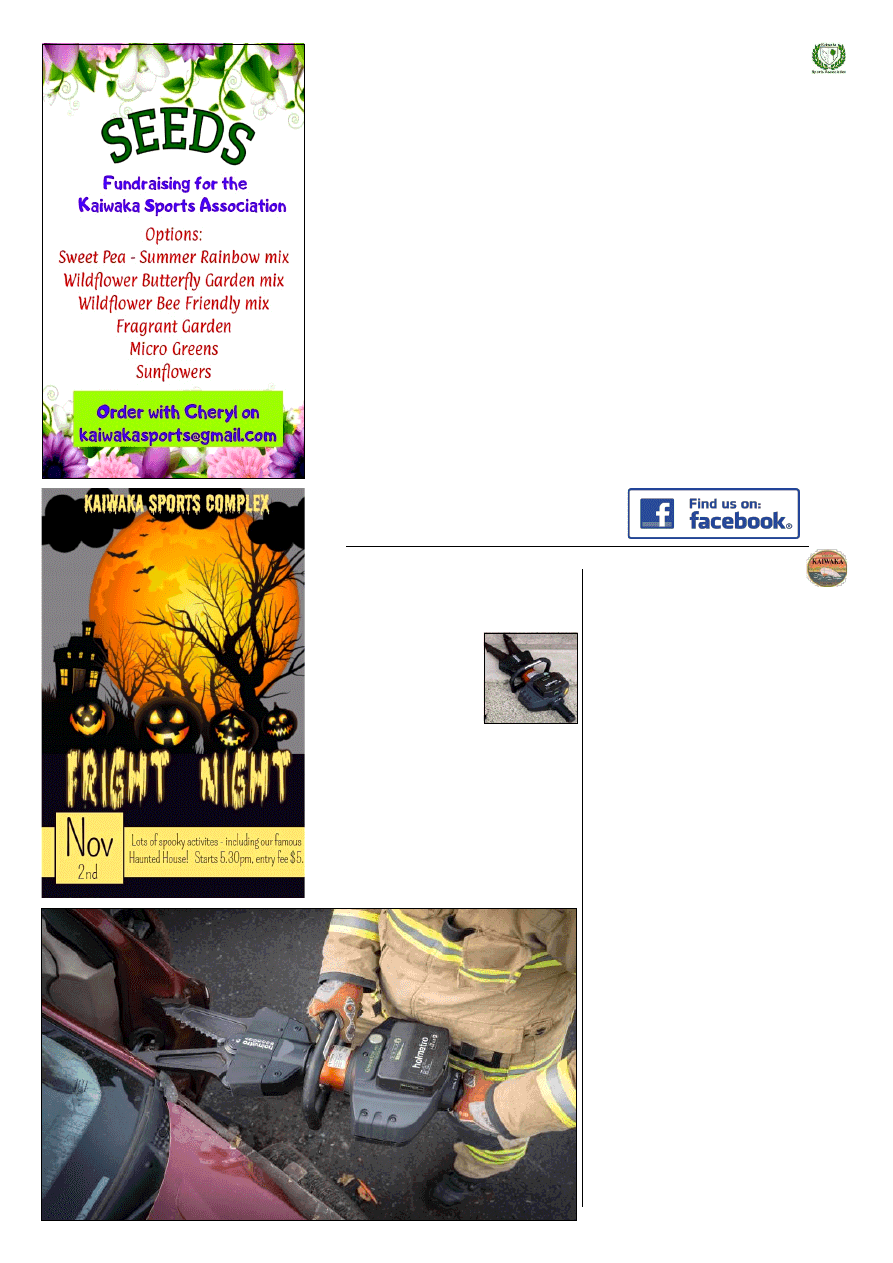 www.kaiwaka.co.nz 
Kaiwaka Bugle - 17 September, 2019 
Page 11 
           KAIWAKA SPORTS ASSN 
KAIWAKA 
VOLUNTEER FIRE 
BRIGADE  
The Kaiwaka Volunteer 
Fire  Brigade  has  just 
purchased a new battery 
operated 
Holmatro 
Rescue 
Combi-Tools 
that  will  allow  us  to 
extract  people  from  cars  quicker  and 
better  compared  to  our  older  tool  - 
pictured.
We  would  like  to  thank  all  the  locals 
and local businesses that have donated 
scrap metal or money that has enabled 
us to make this purchase. 
We  are  planning  being  able  to  better 
support  the  Rescue  Tenders  in 
Wellsford  and  Maungaturoto  during 
motor vehicle accidents.  
Thank you for your ongoing support. 
Basketball 
Ever  thought  of  coaching  a  miniball 
team?  Here  is  your  opportunity!  A 
Coaching  Clinic  will  be  held  in  our 
gymnasium on Saturday 5th October at 
10am. No prior Basketball or coaching 
experience is needed – just enthusiasm! 
Register  your  interest  by  emailing: 
info@kaiparabasketball.com . 
Group Day 
Otamatea  Group  day,  the  regional 
animal  showing  competition,  will  be 
held  at  our  grounds  on  Sunday  20th 
October.  For  details,  follow  the 
Otamatea  Group  Day  2019  Facebook 
page. 
Rippa Rugby 
An 
inter-schools 
Rippa 
Rugby 
Tournament will be held at our grounds 
this Tuesday 17th from 9am. Spectators 
welcome. 
Bookings 
Got  a  special  occasion  coming  up? 
Want to hold it at the Sports Complex? 
The  Sports  Complex  can  get  very 
heavily  booked  -  if  you  contact  me  in 
plenty  of  time,  it  is  more  likely  that 
your preferred date will be available. 
Kaipara Basketball AGM 
Kaipara  Basketball  will  hold  their 
Annual  General  Meeting  at  the  Sports 
Complex  on  Tuesday  1st  October  at 
6.30pm. All welcome. 
Seeds Fundraiser 
I  am  running  a  Seeds  Fundraiser.  A 
couple  of  seed  packets  would  make  a 
great  little  Christmas  gift  for  those 
people in your life who are hard to buy 
for! An order form is on page 6 in this 
edition of the Bugle. 
Fright Night 
Who  loves  Halloween?  We  do!!  Get 
ready  for  Fright  Night  2019!  Saturday 
2nd November, starting at 5.30pm. 
I have lots of great donations to use as 
prizes  for  the  best  dressed  boys,  girls 
and  adults.  Creative  costumes  and 
makeup will take the eye of our judges, 
so put your thinking cap on! 
The entry fee is $5 (pre-schoolers free). 
There  will  be  a  costume  parade,  lolly 
scramble, music, games, a photo booth, 
supper  plate  competition,  glow  items, 
face-painting  and  of  course  our  ever-
popular Haunted House.  
It's going to be fa-BOO-lous and spook
-tacular so mark it in your diary! 
~ Cheryl, kaiwakasports@gmail.com 
POINT CURTIS 
CRUISING CLUB  

Super 
Club 
Fishing 
Competition  
This  Super  Club  Fishing  Competition 
will  be  held  at  Marsden  Cove  Fishing 
Club.  Fishing  starts  Friday  4:30am 
27th  September  and  the  weigh  station 
closes  Saturday  28th  at  4:30pm.  Prize 
Giving at 6pm. 
If  any  of  our  Club  members  are 
interested,  please  let Jean at Jaques  or 
Sandy  at  Wellsford  Sports  &  Leisure 
know so we get numbers and can keep 
in 
contact 
with 
each 
other . 
Remember only the 3 heaviest Snapper 
from each club are to be weighed. 

Point 
Curtis 
Fishing 
Competition  
The  Point  Curtis  Fishing  Competition 
is  on  Saturday  16th  and  Sunday  17th 
November 2019. 
Species:  Kingi, Snapper and Kahawai. 
Auction will follow Prize Giving. 

Christmas  Dinner  is  on  Monday 
25th  November.  Please  let  Jean  or 
Sandy know so we can have numbers. 
Hope to see you all there   

 Fish  of  the  Month  winners  for 
Kahawai:      Hayden  Smith  1.700kg; 
Brian Wilson 400grm             

Subs were due 1st of June 2019 $30 
Family & $20 Single; Internet banking 
12 3094 0008233 00 Please use Name/
s as a reference. 

Fish of the Month is Snapper till 9th 
October 

Next Club Meeting: Wednesday 9th 
October  2019  @  Kaiwaka  Sports 
Association 7pm         
~ Wayne Leslie (Commodore)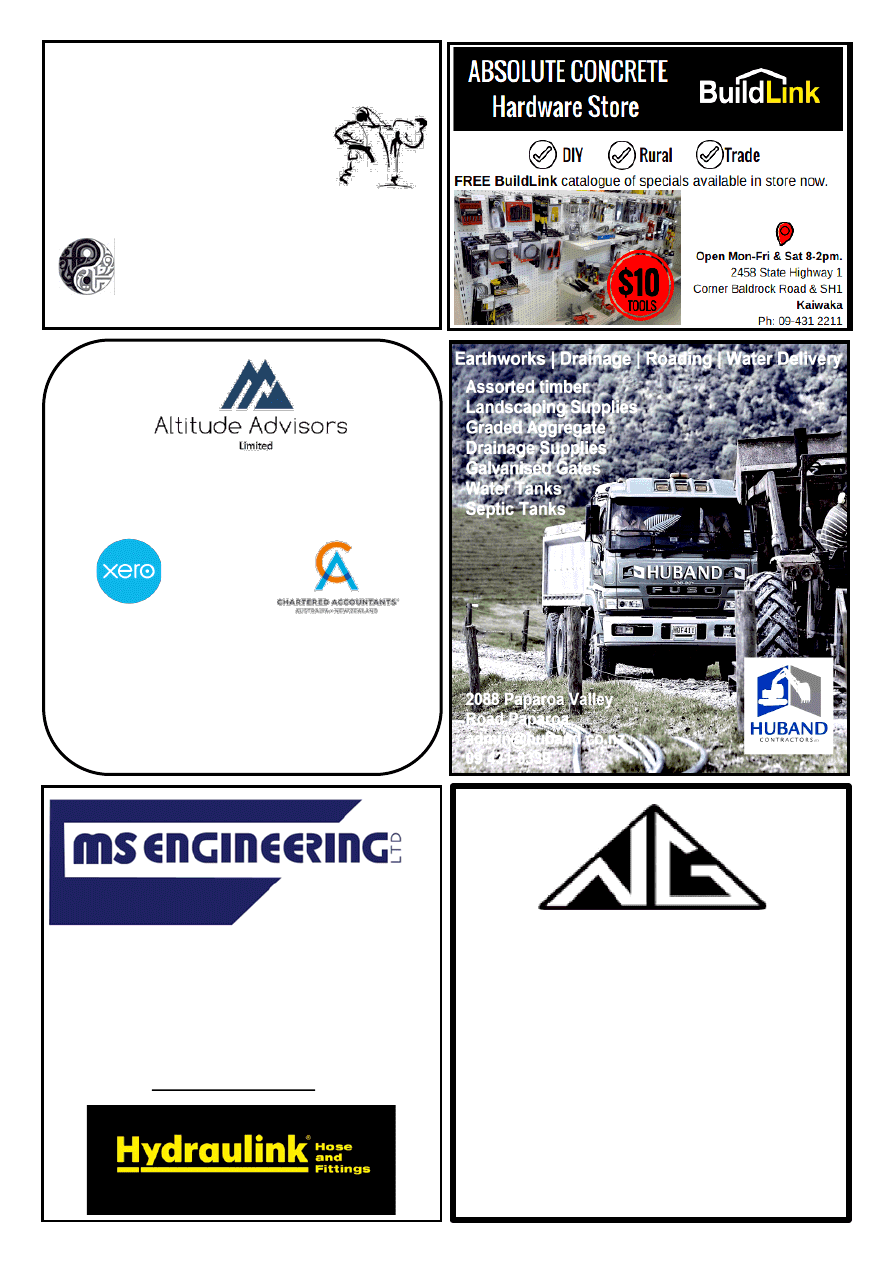 NORTH GLASS 
WINDSCREEN REPAIR OR REPLACE 
GLAZING SERVICES 
MIRRORS  •  SPLASH BACKS  •  SHOWERS 
0800 70 40 10
info@northglass.co.nz 
www.northglass.co.nz 
Altitude with Attitude, helping your business 
scale new heights 
Time to try something different? 
Xero training          Accountancy Services 
We are offering two opportunities: 
15% saving off your annual report cost for your first 
year, & a further 10% saving for any referrals 
Call Corinne on 021 252 7680 or 
corinne@altitudeadvisors.nz 
SELF DEFENCE KEMPO 
Fitness, Confidence, Discipline, 
Respect,  
Self-awareness 
Classes for all ages in: 
 Mangawhai
Kaiwaka Wellsford
For more information please contact
 Otamatea Martial Arts
otamatea.kempo@farmside.co.nz 
Phone 09-431-5170 
www.facebook.com/otamatea.kempo 

Peter Buckley 

Mobile Hose Technician –  
                      Based from Oneriri Road 

Available for all mobile hose                                
                      requirements onsite 

Call – 0800 425 7116 

Email – mse@mseng.co.nz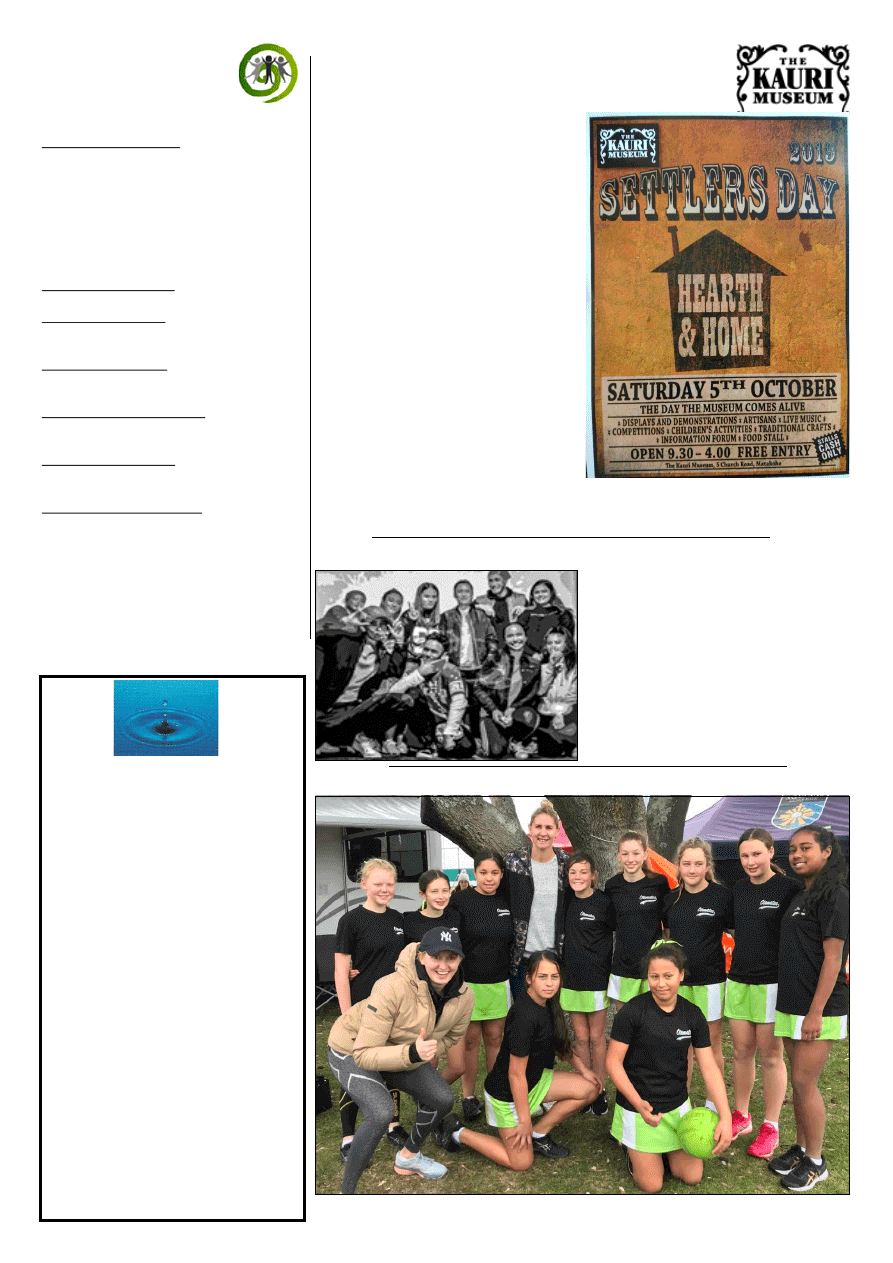 www.kaiwaka.co.nz 
Kaiwaka Bugle - 17 September, 2019 
Page 13 
OTAMATEA HIGH SCHOOL AIMS NETBALL 
FURS GOT TALENT 
The  Furs  Got  Talent  Finale  was  held 
recently  at  the  Three  Furlongs  Bar  & 
Grill, and it was brilliant. What a night!  
FGT 2019 RESULTS:  
Congratulations to the first ever winner 
- HUSH ELITE DANCE CREW! You 
blew the roof of this place! 
Runner  -  up  went  to  Rochelle  for  her 
beautiful  and  unique  cover  of  an  Ed 
Sheeran song. 
Furs Got Talent will be back in 2020.  
OTAMATEA 
COMMUNITY 
SERVICES
SEPTEMBER CALENDAR 
Wednesday  25:  Free  bus  to 
Whangarei.  Another  day  in  town 
for shopping etc. 
OCTOBER CALENDAR 
2nd  Seniors'  Lunch  St  John  Hall 
Hurndall Street 10am. Morning tea, 
entertainment,  lunch  and  dessert. 
Produce and raffle table 
Thursday  3rd:  OCS  AGM  155 
Hurndall St, 3pm. 
Monday  7th:  Fun  &  Games 
morning, 
Footprints 
Room, 
Anglican Church. 10.30-12pm 
Tuesday 
8th:  Free  trip  to 
Whangarei 
– 
shopping, 
appointments, etc. 
Wednesday 
16th:  Chocolate 
Bingo,  Footprints  Room,  Anglican 
Church 10am 
Monday 
21st:  Fun  &Games 
morning, 
Footprints 
Room, 
Anglican Church. 10.30-12pm 
Wednesday  23rd:  Free  trip  to 
Whangarei  –  enjoy  a  day  in  town 
without parking hassles 
Call  in  or  phone  to  ask  about 
Counselling,  Parenting,  Addictions, 
Finances,  also  if  you  are  keen  to 
volunteer or become a Board Member. 
Phone 4319080 or call into the House. 
Conditions  including  Police  check 
apply.  ~  Best  wishes  from  Your 
Community House. 
AT THE KAURI MUSEUM 
CREATING WITH KAURI EXHIBITION  
Is on display until 30 September. 
Nineteen  amazing  artworks  have  been  crafted  from  kauri 
timber.  Each  exhibitor  was  given  an 
open-ended  invitation  to  create  any 
type  of  work.  The  results:  furniture, 
sculpture, 
jewellery, 
musical 
instruments, decorative pieces; there is 
something 
on 
display 
to 
suit 
everyone's taste. This exhibition is free 
to view.  
THE 
KAURI 
MUSEUM'S 
NORTHLAND 
PHOTOGRAPHY 
AWARDS 
The theme 'This is Northland – Home 
of  the  Kauri'  is  an  exploration  of  our 
beautiful  region  where  kauri  once 
covered the land.  
Vote  for  the  Tudor  Collins  People's 
Choice Award by liking your favourite 
photograph. Visit the exhibition of the 
finalists images  at The Kauri  Museum 
until 16 October 2019. 
SETTLERS  DAY  -  Saturday  5 
October - theme 'Hearth and Home'.  
Entry to the museum is free for the day 
so  come  and  see  what  we  have  lined 
up. Lots of tried and trusty stalls plus some new exhibitors based on this year's 
theme. If you want to be part of the action let us know and we will find a space 
for you.   
What a fantastic photo of our AIMs team with Casey Kopua and Hayley Saunders. 
PRIVATE 
COUNSELLING 
AVAILABLE 
'In these days of uncertainty, 
ever wondered why Life is not a 
Joy for you?' 
Well, there is a Competent, 
Professional, Experienced Counsellor 
available to HELP YOU..!   
All Genders, Ages, Eclectic approach 
to ALL your issues. 
Can be 'Dark' issues... 
Depression , Anxiety, Panic Attacks, 
Trauma, Abuse, Grief and Loss, 
Custody and Parenting issues, Identity .. 
or Lighter issues ... 
Life style, balance, Skills and strengths, 
Planning, Loving life, better 
Relationships, Creativity,  
Rural Lifestyle adjustment, for example 
Based at Kates Place Kaiwaka.. 
'Be Whole Again' 
By Appointment only 
Pete Worsfold, Counsellor 
B.Soc.Sc. M.Soc.Sc, Dip Prof Couns, MNZAC 
'Full Circle Counselling' 
021825970 
peteworsfold65@gmail.com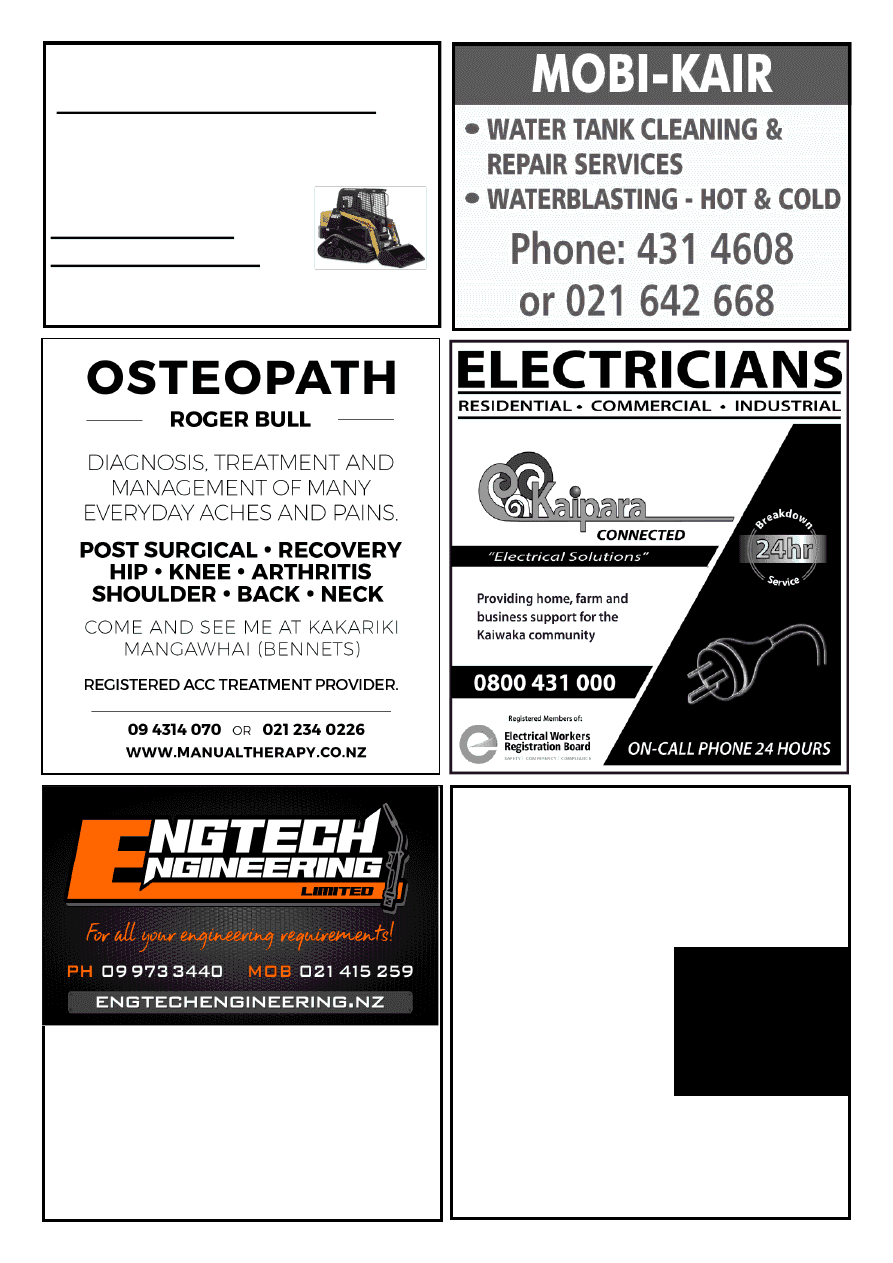 Natural Earth Ltd 
 Landscape and Bobcat services 
 : Driveways  :Landscaping  :Retaining Walls 
 : Hole Boring: Land Levelling :Trenching 
 : Decks :Fences :Sections Cleared: Plus much 
more 
Tel   09 4312885 
Mob 02102391280   
For A Fast Friendly  
Service Contact Tim Hicks 
Northland's Award Winning 
Solar Company
SEANZ Best Solar Business Winners 2015/16
EXCLUSIVE 10 year installation warranty 
FREE No obligation onsite quote
Complete systems 
from $5990
See our range of: 
✓ 
Heatpumps 
✓ 
Airconditioning 
✓ 
Hot Water 
Heatpumps 
✓ 
Central Vacuum Systems
09 430 0019             sales@hubands.co.nz 
15 Kioreroa Road, Whangarei
Locally owned and operated for 35 years 
Ryan Lusty and Tracey's  
New Workshop is Now Open 
648 Kaiwaka-Mangawhai Rd, Hakaru 
Engtech Engineering facility is big, 
modern and ready to help solve problems 
for the wider community.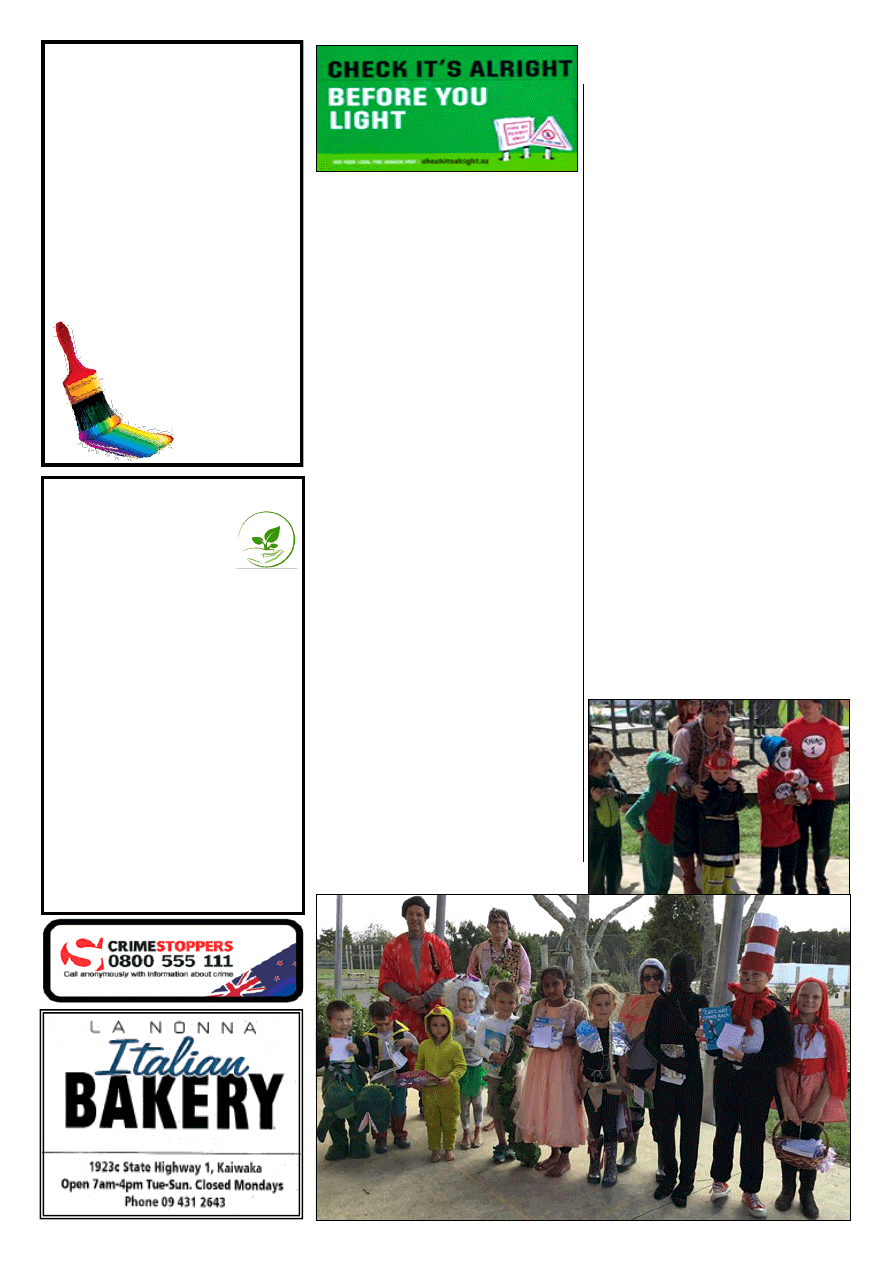 www.kaiwaka.co.nz 
Kaiwaka Bugle - 17 September, 2019 
Page 15 
LEE COOPER 
PAINTERS 
(Kaiwaka Based) 
*30 yrs Experience 
*Interior/Exterior 
*New and Restoration 
*Honest and Reliable 
*Free Quotes 
 
09 4312918 
0274735171 
leecooper@xtra.co.nz 
New process for applying 
for a FIRE PERMIT  
from Fire and 
Emergency New Zealand 
From Tuesday 10 September 2019, you 
need  to  apply  for  a  FREE  fire  permit 
using  our  new  online  National  Fire 
Permit 
System 
accessed 
from 
www.checkitsalright.nz 
Our new system is easy to use and will 
provide  you  with  more  visibility  and 
control  over  your  applications  and 
permits.  It  replaces  the  previous  fire 
permit  application  process  of  emailing 
or  calling  your  local  Fire  and 
Emergency NZ Office. 
If  you  are  in  an  area  that  has  a 
Restricted  Fire  Season  you  must  not 
light  your fire  until  you  have  received 
your fire permit from us. 
Where do I go to apply? 
Just go to www.checkitsalright.nz/ 
•  Then  click  on  CHECK  &  APPLY 
NOW 
•  Locate  your  zone  using  the  drop-
down menus 
• Click on CHECK & APPLY NOW 
•  Click  on  Fire  permit  –  enquire  and 
apply 
•  Enter  the  fire  location  using  the 
address  search  box  or  click  on  the 
location on the map 
•  Now  follow  the  instructions  to  enter 
the details of your planned fire. 
Note:  We  are  rolling  out  the  new 
system  progressively  across  the  whole 
of  New  Zealand  by  the  end  of 
September 2019. Accessing the system 
will be simplified once all districts are 
online. 
DPRFO Michael Champtaloup 
KAIWAKA SCHOOL 
The  roll  is  now  153  students.  If  you 
have  a  pre-schooler  or  know  of  new 
students  who  want  to  come  to  our 
school,  please  let  us  know  as  soon  as 
possible, as we need to plan for term 4 
and 2020. 
Our  senior  students  went  to  the 
Northland Science Fair last week. This 
is where students investigate a problem 
or  invent  a  solution  and  share  their 
findings.  Next  year  the  Science  Fair is 
coming  to  our  Kaipara  Area,  so  we 
wanted  to  introduce  the  idea  to  our 
students and get them thinking about an 
investigation  or  invention  they  could 
present.  
The measles epidemic has been on our 
minds  this  week  and  we  have  been 
guided  by  Northland  DHB  for 
managing it. We have an updated list of 
every  student's  immunisation  status  as 
per  DHB  database.  Today  we  can 
report  that:  82%  of  students  are 
vaccinated,  14%  are  unvaccinated 
4% are unknown. Please be careful. 
Warm regards, Rosie Ellis 
Giant  Pumpkin  Competition  2019 – 
2020.  Who  can  grow  the  biggest 
pumpkin? 
Seeds  available  at  school  or  you  can 
use  your  own.  Start  now  and  bring  to 
school 
in 
March 
next 
year. 
Competition  is  for:  heaviest  pumpkin, 
fancy dress pumpkin, ugliest pumpkin, 
roll down the hill pumpkin. 
Book Fair 2019  
The Book Fair has gone very well and 
has been well supported. 
The  students  came  to  school  with 
amazing  book  character  costumes  for  
Book Day parade  - see below. 
Simply and Naturally 
Herbal Health
Individual care for  
your health and wellbeing 
Julie-ann Stacey 
B. N, Dip Nat, Dip 
H.M, Cert F.Med 
Naturopath, Medical Herbalist and 
Functional Medicine Health Coach 
Experienced in conditions such as 
Cancer, Thyroid imbalances, 
Diabetes, Parkinson's Disease, 
Autoimmune issues and many 
more. 
I can create a wellness plan to 
suit the individual 
Comprehensive Health 
Consultations available  
For more details give me a call for a no 
obligation chat  
021-025 97035  
www.simplyandnaturallyherbalhealth.co.nz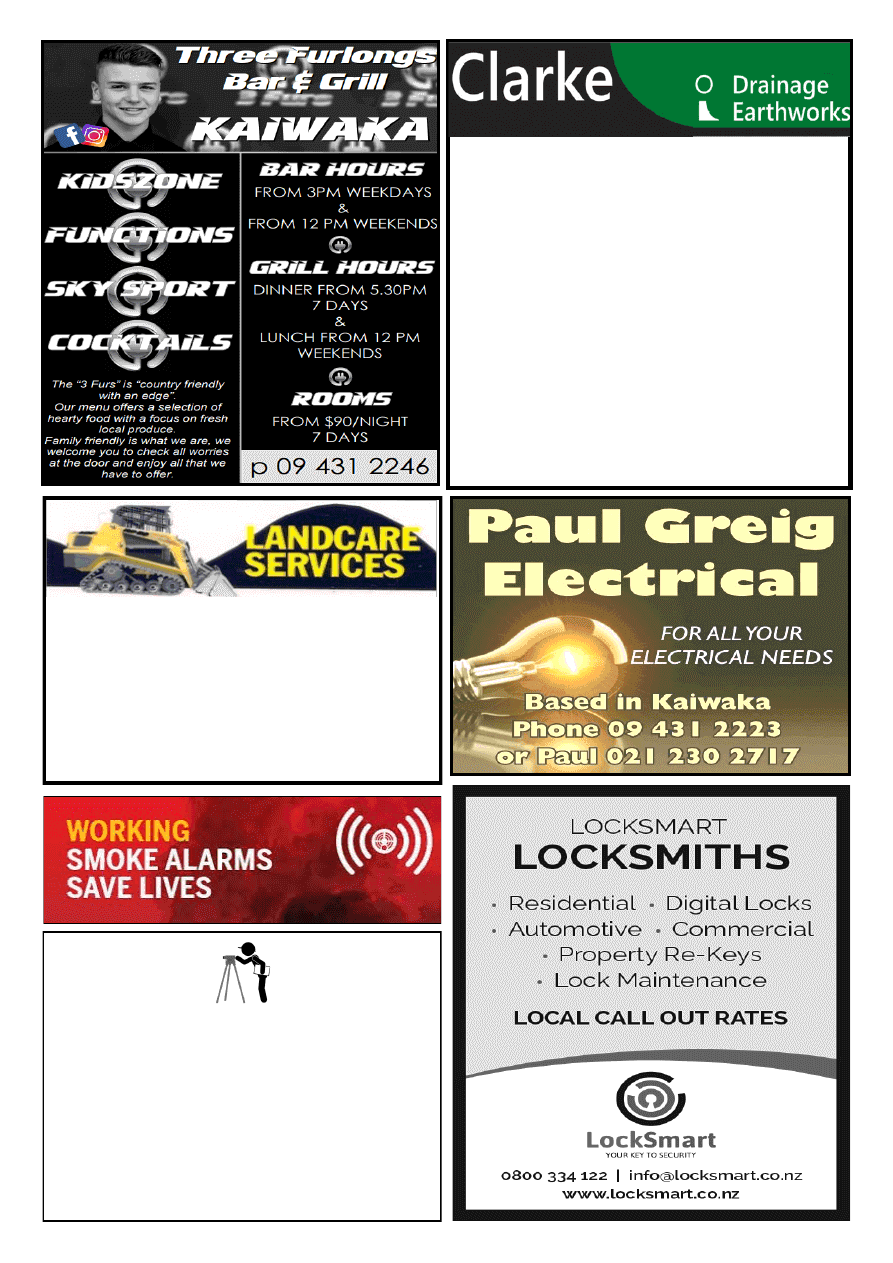 Drainage & Earthmoving 
nigel@clarkedrainage.nz 
027 2233 185 
Registered Drainlayer                    All Types of Earthworks  
> All Residential & Commercial Work  > House Sites 
> Septic System Design & Install          > Footings & Drilling to 10m 
> Sewer Connections 
                       > Dams 
> Water Tank Installation 
               > Roading & Races 
       > Farm Work 
THE ONE STOP SHOP  
Phone Nigel for an Obligation Free Quote  
Ken Urquhart 
BSurv Licensed Cadastral Surveyor 
KMU Surveys Ltd
467 Bickerstaffe Road 
RD 2 
Maungaturoto 0587 
Ph 09 431 8705 
Mob 021 161 2344 
kenurquhart@xtra.co.nz 
LANDSCAPING 
4 IN 1 BUCKET 
TRENCHER 
POLE HOLES 
ROTARY HOE 
COMPACT ROLLER 
OFFAL HOLES 
CAN SUPPLY WOODCHIP & POST PEEL 
5 TON TIPPER 
FOR RELIABLE AND FRIENDLY SERVICE CONTACT DAVE 
Dave Hyndman 
 
KAIWAKA 
PH: 09 4312302 
MOB: 021 431 238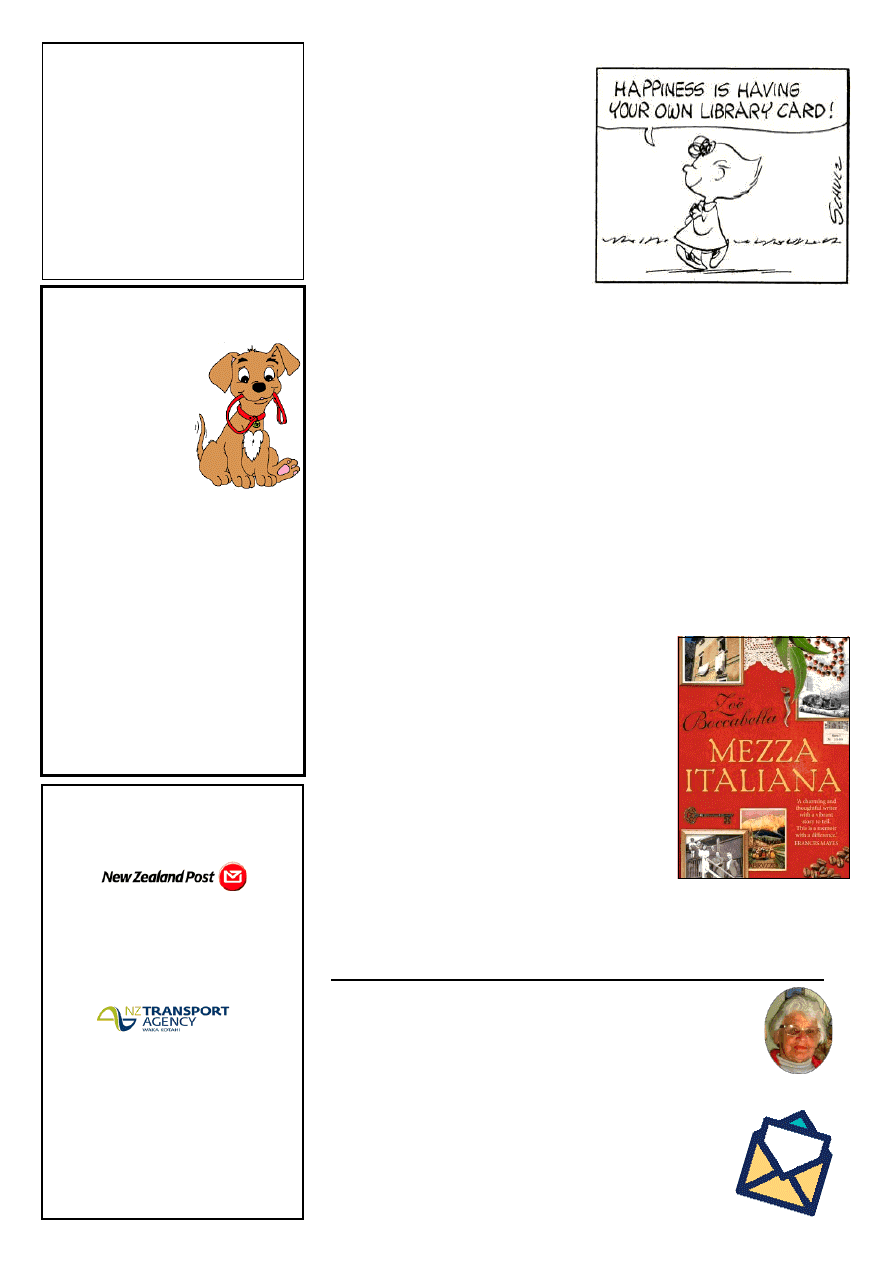 www.kaiwaka.co.nz 
Kaiwaka Bugle - 17 September, 2019 
Page 17 
KAIWAKA LIBRARY
KAIWAKA POST 
CENTRE and 
FOOD MART 
POST CENTRE TRADING HOURS 
MONDAY to FRIDAY 8am to 5pm 
SATURDAY 8am to 12pm 
CLOSED ON SUNDAY and on 
PUBLIC HOLIDAYS 
FOOD MART (GROCERIES) 
MONDAY TO FRIDAY  
7:30am to 7.30pm 
SATURDAY  8am to 7.30pm 
SUNDAY  8:30am to 7pm 
IF ANY QUERIES PLEASE CALL 
STORE MANAGER AMRIT  
on 09 4312431 or 
EMAIL: kaiwakafood19a@gmail.com 
1919a State Highway1, Kaiwaka 0542 
From Thelma's Scrapbook...  
A smile, a song and laughter will brighten up each day, 
No matter if the blue skies are clouded o'er with grey. 
A smile, a song and laughter will chase the clouds away. 
A card, a note, a greeting will help to win new friends, 
And show that you remember such simple, little things. 
A card, a note, a greeting and a friendship you begin. 
A thought, or care, are tokens that bring you joy untold, 
And keep you in some memory when others have grown old, 
A thought, or care, are tokens that never will grow old  
Spring catalogue 
Have  you  seen  the  new  spring 
catalogue yet? Pick up your copy from 
the library counter next time you visit. 
It's  full  of  great  reading  suggestions, 
which  can  be  borrowed  through  our 
library.  Dargaville  Public  Library 
create  the  catalogue  from  their 
holdings;  we  have  some  of  the  titles 
ourselves,  and  all  items  can  be 
requested to be collected from Kaiwaka 
though  Enterprise*,  or  talk  to  the 
library volunteer on duty. 
Price increase 
At  our  AGM  recently,  it  was  moved 
and  passed  that  the  rental  charge  on 
new adult books be increased to $1.00 
for  three  weeks.  This  will  come  into 
effect on 01 October 2019. This brings 
our  library  into  line  with  the  other 
libraries in the district, making it easier 
for  us  to  share  resources.  Rental 
charges on DVDs and Blu-Rays remain 
unchanged. 
Loyalty cards 
But  wait,  there's  more!  At  the  same 
time we increase the rentals on books, 
we are also introducing a loyalty card. 
Like the coffee cards you see at cafes, 
collect 10 stamps on your card and you 
get  the  next  one  free.  There  is  a  card 
for rental books, and a card for DVDs 
and Blu-Rays. This scheme will start at 
the beginning of October. 
One-card policy for Kaipara District 
All  libraries  in  Kaipara  District  -  that 
is, 
Kaiwaka, 
Mangawhai, 
Maungaturoto, Paparoa, and Dargaville 
-  now  follow  a  one-card  policy.  That 
means  you  can  use  your  Kaiwaka 
Library  card  at  any  of  these  libraries, 
instead of having to sign up to each one 
you  want  to  borrow  from.  If  you 
happen to be in Dargaville one day, for 
example,  you  can  pop  in  there  and 
browse  their  shelves,  borrowing  what 
takes  your  fancy  with  your  Kaiwaka 
Library  card.  And,  when  you're  done 
with  the  items,  you  can  bring  them 
back  to  Kaiwaka  Library,  and  we  will 
pass them on to where they belong. No 
more  making  a  special  trip  just  to 
return  that  book  you  borrowed  a  few 
weeks ago. 
Many  thanks  to  the  staff  at  Dargaville 
Public  Library  for  helping  make  this 
possible - they visit all the community 
libraries  each  week,  picking  up  and 
dropping off books along the way. 
Book review 
Recently,  Ann  has  read  Mezza 
Italiana  by  Zoe  Boccabella.  Ann  says 
"Growing  up  in  Australia  as  the 
daughter of an Italian immigrant father 
and  an  Australian  mother  posed  the 
author  with  some  identity  issues.  Her 
private  life  was  immersed  in  Italian 
culture,  food  and  language  but  she 
struggled  to  fit  in  with  the  blonde, 
surfie Aussie life of her peers. Up until 
her  early  20s  she  rejected  all  attempts 
to embrace the Italian way of life while 
living  in  a  country  so  different.  The 
story of Zoe's life takes a very dramatic 
turn when on her big OE to Europe she 
finally visits the ancestral home of her 
grandparents in Italy's Abruzzo region. 
Her stay in the old village hill house in 
Fosse  converts  her  attitude  to both  the 
country and her own heritage. With the 
enthusiastic  support  of  her  husband, 
Zoe 
eventually 
returns  to 
the  village 
house  for 
an extended 
period. 
With  well-
written 
historical 
information 
and  many 
family 
anecdotes, 
this 
book 
takes  on  a 
good  pace 
and is a well-constructed memoir."  
You'll find this book on the Dargaville 
Non-Fiction 
shelves 
until 
early 
December. 
See you in the library, Wendy 
 *Enterprise: http://kaipara.kotui.org.nz/
HAKARU HALL 
ACTIVITIES 

Monday: Line Dancing  

Wednesday Music Jam Session  
0210628631 

First Wednesday of the Month 
Hall Committee Meeting 7.30pm 

October 19th Saturday Night  
Down At The Hall 
Music BYO Supper Variety Concert 

Hall Bookings  4312256 
PAPAROA DOGS  
DAY OUT 
Paparoa 
Showgrounds, 
Sunday 20th 
October  
9.30am registration, 
events begin 
10.00am.   
$10 per dog. 
Is  your  paw-baby  giving  you  puppy  eyes  or 
doing  circles  of  excitement  in  front  of  you. 
That's  because  they  know  the  second  annual 
Dogs Day Out at Paparoa is on again soon. 
Our  day  will  be  filled  with  competitions  to 
enter  your  much  loved  waggy  tail  family 
member, an obstacle course to challenge both 
dogs and owners, demonstrations of agility and 
dog obedience. 
Lots  of  prizes  will  be  given  out  on  the  day, 
and  every  dog  receives  a  tasty  treat  to  take 
home on registration. 
So, 
mark the date on your calendar, plan the 
funky  outfit  for  your  adorable  four-legged 
friend and join the organisers in a fun-filled 
family day. 
Bring a water bottle for your dog and please 
bring  doggy  poo-bags  for  unwanted 
deposits. 
Refreshments  available  from  the  Lions 
caravan,  and  coffee  truck  to  keep  your 
energy levels up.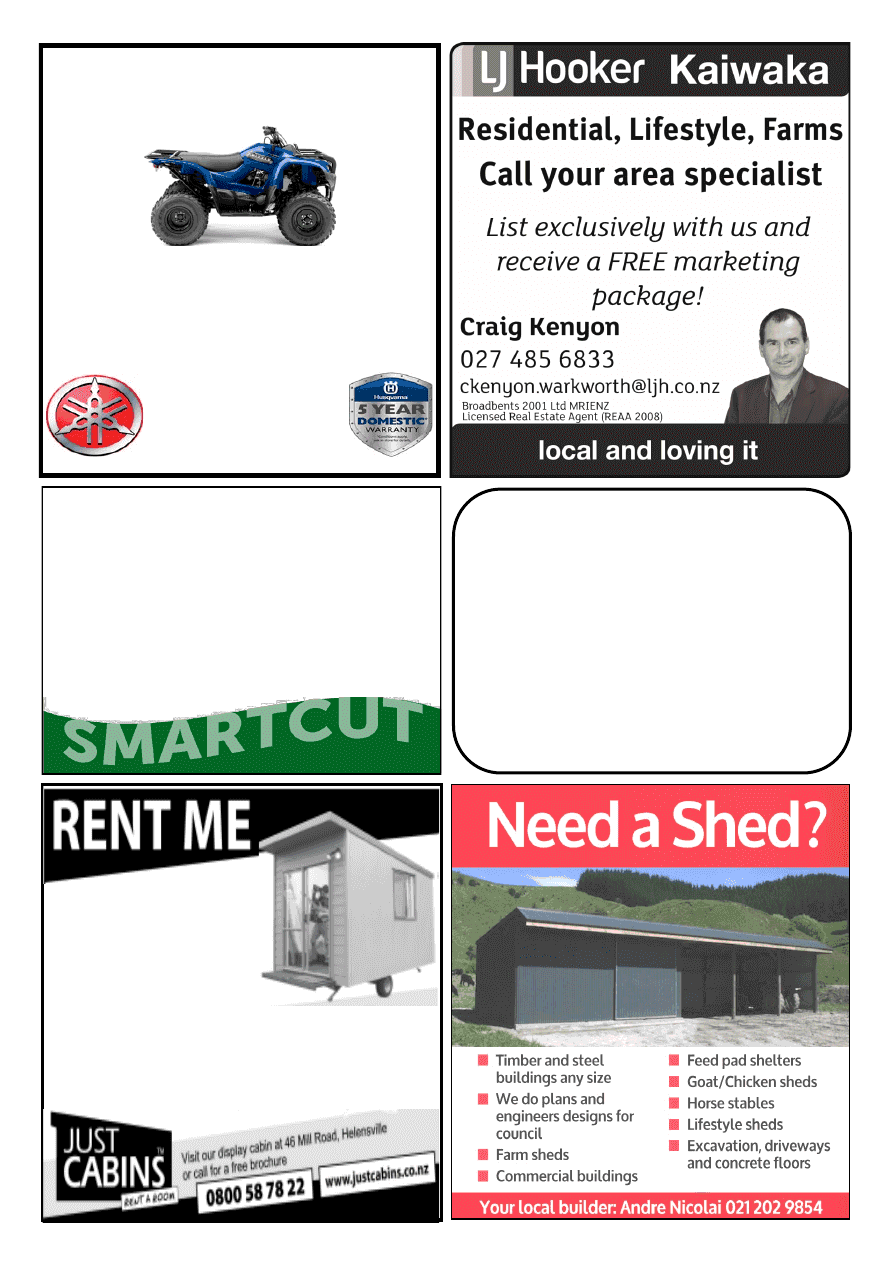 All your outdoor needs sorted so you don't have to... 
I can prune, chop, tidy, spray, mow, plant 
- you name it, I can do it! 
Residential & Commercial 
Lawn & Garden Care 
Call Rodney, your local  
lawnmowing contractor 
021 138 2344 
UP-LINK 
CHRIS WARING 
FREEVIEW INSTALLATIONS 
T.V. - HOME THEATRE &  
HI-FI ADVICE/SET UP
SKY ACCREDITED INSTALLER
MOB.0273403747 HM.094312328 
EMAIL cwaring44@gmail.com
28 YRS EXPERIENCE 
OFFERING UNBIASED ADVICE 
Ideal as an extra  
bedroom or office 
Three Convenient sizes: 
Standard 3.6m x 2.4m - $65 
per week 
Large 4.2m x 2.4m - $80 per week 
Extra Large 4.8m x 2.4m - $100 per week 
Fully insulated. Minimum 6 months rental period 
KAIWAKA 
MOTORCYCLES LTD
SALES – SERVICE – SPARES 
FARM BIKE SPECIALIST
PHONE 09 431-2127 
10 KAIWAKA-MANGAWHAI ROAD, KAIWAKA
Trimmers  
from $279
Chainsaws  
from $339
YAMAHA 
HUSQVARNA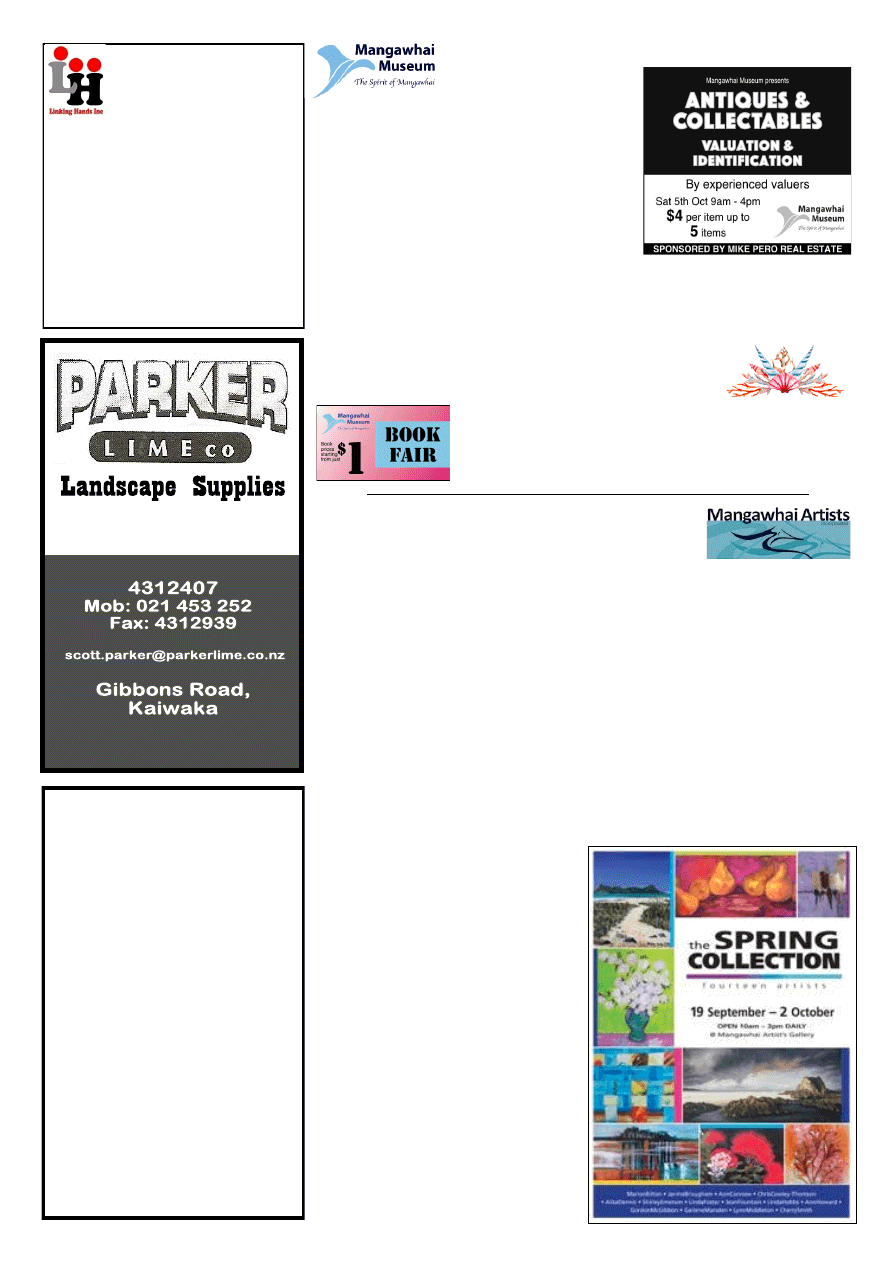 www.kaiwaka.co.nz 
Kaiwaka Bugle - 17 September, 2019 
Page 19 
Willow Bend
HORSE  
HOTEL 
#
Total Horse Care    
# 
Agistment 
# 
Riding Lessons    
#
 Arena Hire (60x40) 
# 
Young Horse Starting 
# 
Re-training/Exercising 
#
Hoof Trimming    
# 
Problem Solving 
Phone Sue  
09 431 2817  
or 021 623 776  
Or email  
susanjoll11@gmail.com 
  LINKING 
HANDS INC 
Maungaturoto - Kaiwaka - 
Mangawhai 
Meeting the needs of the community. 
A  free Health Shuttle Service, providing 
transport to those who would struggle to 
get  to  medical,  dental,  podiatry,  or 
optometrist appointments anywhere from 
Warkworth to Whangarei. 
HEALTH SHUTTLE SERVICES 
Ph/fax 09 431 8969 
OFFICE HOURS 
Maungaturoto - Monday to Friday - 
10am to 4pm 
Closed Public Holidays 
Ask  Jean  Fountain,  'What  happens 
when  you  blend  a  group  of 
experienced, 
interesting 
and 
enthusiastic  artists;  encourage  them  to 
share  and  communicate  ideas?  Jean 
will  tell  you  the  result  is  "Spring 
Collection".  
Jean,  who  has  coordinated  Spring 
Collection on behalf of fourteen artists, 
says  'our  exhibition  is  an  eclectic  mix 
of  work  from  traditional  to  quirky, 
experimental  to  experienced'.  Jean 
adds,  'the  show  will  be  well-worth  a 
visit  -  come  and  walk  the  Runway  of 
our Spring Show!' 
All  are  welcome  to  join  the  artists  at 
the opening of Spring Collection; 6pm 
Thursday 19 September. The exhibition 
is  at  Mangawhai  Artists  Gallery  until 
2nd October, 10am – 3pm daily. 
Spring  Collection  will  exhibit  work 
from a group of artists whose art group 
meet  every  Monday  in  the  community 
hall in Fagan Place Mangawhai Heads; 
Ann  Howard,  Ailsa  Dennis,  Gailene 
Marsden,  Gordon  McGibbon,  Marion 
Bilton,  Linda  Foster,  Linda  Hobbs, 
Chris Cowley-Thomson, Ann Connew, 
Janine  Brougham,  Jean  Fountain, 
Shirley  Emerson,  Lynn  Middleton  and 
Cherry Smith. 
Kaipara  Art  Awards  –  Entries  are 
invited into one of four categories: 
Painting  (all  paint  media);  Mixed 
media  (including  drawing,  collage, 
fabric  art)  Print  media  (including 
printmaking,  photography,  digital);  
Sculpture/3D (all media) 
In  addition  to  prizes  in  each  of  the  above 
categories there will be an Emerging Artist 
Award  sponsored  by  Creative  Northland. 
Entries  close  on  Friday  20th  September 
with work to be submitted on Tuesday 15th 
October 2019. 
The  Awards  will  be  judged  by  highly 
respected  Dr  Carole  Shepheard  ONZM, 
retired  Professor  of  Fine  Arts,  University 
of  Auckland,  on  Thursday  17th  October 
2019  and  presented  at  an  Awards 
Ceremony in Mangawhai on Thursday 17th 
October  2019  at  6pm  in  the  Courtyard  of 
Bennetts  of  Mangawhai.  Entries  will  then 
be  exhibited  at  the  Mangawhai  Artists 
Gallery  through  to  29th  October,  followed 
by the Muddy Waters Gallery in Dargaville 
to 26th November. At the conclusion of the 
exhibition in Dargaville a People's Choice 
award will be announced. 
The  Kaipara  Art  Awards  are  run  by  the 
Mangawhai  Artists  Incorporated  and 
Dargaville  Arts  Association.  The  Awards 
are  supported  by  Creative  Northland,  The 
French Art Shop, Gordon Harris The Art & 
Graphics  Shop,  Mangawhai  Optometrists, 
Westmoreland  Homes,  Kaipara  Lifestyler 
and Kaipara District Council. 
For  information  and  entry  forms  go  to 
mangawhaiartists.co.nz; dargavillearts.co.nz  
or kaiparaartawards@gmail.com 
Bulk Cartage 
SPRING COLLECTION 
A Group Exhibition by Fourteen Artists 
Opens Thursday 19 September 6pm to 2 October 
For  the  last  two  years 
Mangawhai  Museum  as 
held an Antique Fair where you could come and 
purchase  from  some  of  the  best  dealers  in  the 
North.  This  year  is  something  completely 
different - Antique & Collectables Valuation & 
Identification by experienced valuers. 
Most  of  us  have  got  some  family  heirloom  on 
our shelves or perhaps even tucked away in the 
garage  or  shed.  If  you  have  ever  wondered  if 
they are worth anything then now is a chance to 
find out.  
On October 5th between 9am and 4pm, experts will be at the Old Tara School 
House opposite the Museum to give you a valuation of that family treasure. 
The  cost  is  $4  per  item  with  a  maximum  of  5  items.  Payment  is  by  way  of 
tickets which can be purchased at the Museum. The tickets can be bought on the 
day, or if you want to beat the rush they will be available at the Museum from 
September 20th. 
Pirates and Mermaids - School Holiday Programme 
Tuesday 1st and Wednesday 2nd October, 10am - 12pm, for 5 
- 10 year olds. Cost $20. Prebook: phone the Museum on 09 
4314645 or email admin@mangawhai-museum.org.nz 
Labour Weekend Book Fair 
Saturday  26th  October  9am  -  Sunday  27th  October 
2019 4pm at  Mangawhai Museum 
More information at https://mangawhai-museum.org.nz/news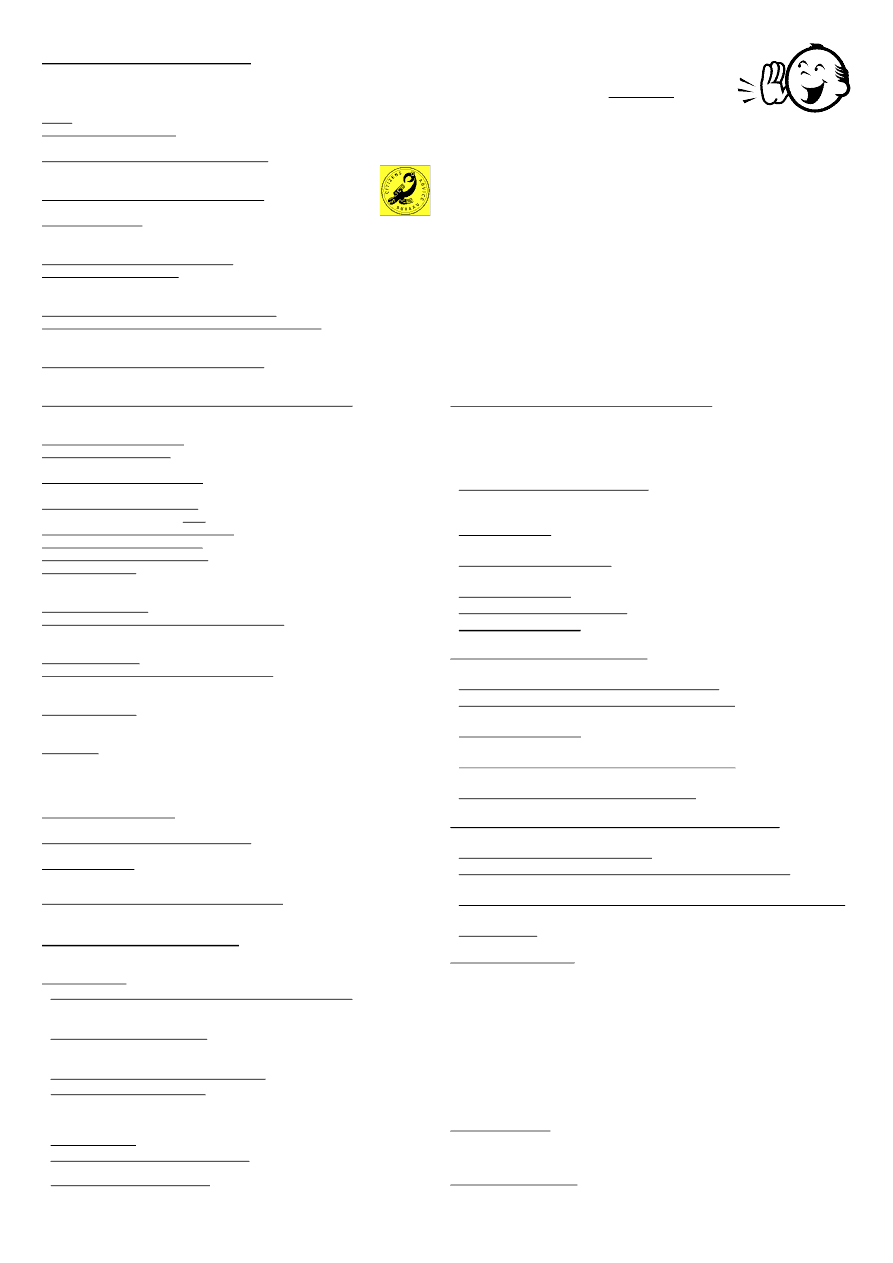 Next Bugle Deadline midday Friday 27 September 2019
WHAT'S ON
PLEASE ~ do let us know what is on - email 
kaiwakabugle@kaiwaka.co.nz 
Advertising in WHAT'S ON is FREE  
*20Sep~Kaipara Art Awards Entries close 
*20Sep~Movie 'WILD ROSE', KWMH, 7.30pm 
*22Sep~Movie 'SECRET LIFE of PETS 2', KWMH 2pm 
*26Sep~Hakaru RSA Women's Section meet. Ph4315818 
*27Sep~School Term Three ends 
*29Sep~DAYLIGHT SAVING Begins 
*3Oct~Oamatea Community Services AGM, Maungaturoto 
*4Oct~Final date for KSA Seed Order 
*4Oct~ Movie 'ROCKETMAN', KWMH, 7.30pm 
*20Oct~Paparoa Dogs Day Out, Paparoa Showgrounds 
*20Oct~Otamatea Group Day, KSA grounds 
KWMH = Kaiwaka War Memorial Hall; KSA = Kaiwaka Sports Association 
See www.kaiwaka.co.nz for more information 
HOUSEHOLD RUBBISH COLLECTION - Kaiwaka Pick up: 
Mondays = Green bags (Northland Waste - 09 430 3273) 
Wednesdays  = Blue bags and yellow recycling (at Jaques $3.00 
and  $1.50)  (Kaurilands  09  4392146);  ONLY  Blue  and  Yellow 
bags picked up on Oneriri Road. 
 DIABETES  Support  Group  -for  Kaiwaka,  Mangawhai, 
Wellsford  10am,  3rd  Friday  of  month  Ph:  Colleen  James  09 
4314238 
 GENEALOGY - Wellsford: 1st Thursday in month Ph: 423 
7033; Waipu: 4th Monday in month Ph: 4312 725 
 HAKARU PONY CLUB - Secretary Denise Rogers 021423376 
secretary@hakaruponyclub.co.nz  
 KAIPARA HUNT - Secretary Albert Doonenbal Ph 4312059 
 KAIWAKA BADMINTON -Tuesdays 7.30pm Ph: 4312345 
 KAIWAKA  CAN  - 3rd Wednesday in month, 5.30pm, Archie 
Bull Hall Ph: 0273572751 
*KAIWAKA  DRAMA  CLUB  - 
Hannah  Webb 
0272863352 
KaiwakaDrama@gmail.com - FB - "KaiwakaDramaClub" 
 KAIWAKA DRUM & DANCE CLASSES - 021 611198 
 KAIWAKA GARDEN & FLORAL GROUP - 2nd Thursday in 
month. Ph: 431 4744 
 KAIWAKA  CUBS  -  Thursdays  5.30-7pm,  Hakaru  Ph:Bruce 
4312542 
 KNITTING FOR WHANGAREI HOSPITAL - 2nd Tuesday in 
month, Archie Bull Hall 10am Ph 4314827 
 MANGAWHAI COMBINED REBUS CLUB - 2pm, 3rd 
Thursday month, Senior Citizens Hall Mangawhai. Ph: 4315777 
*PILATES - KAIWAKA WAR MEMORIAL HALL - Ph: 
021 
2072729  
 PT CURTIS CRUISING CLUB - Jean Ph: 4312227 (wk), 4312520 (hm) 
 RSA,  HAKARU  &  DISTRICTS  WOMEN'S  SECTION  –  meets 
1.30pm 4th Thursday of the month. Ph: 431 5818  
 KAIWAKA  SCOTTISH  COUNTRY  DANCING  CLUB-
Wednesdays 10am - 12 noon  Ph: Elaine 027 432 0032  
 TRAMPING - Mondays 9am-2:30pm Maria 4312 234 
HALLS FOR HIRE: 
  Kaiwaka St. John Hall: Phone Marj  0272941227  
 St.Pauls Archie Bull Hall HIRE $20 half day, $40 full day per 
hire, S McAulay, Ph 4312311 
 Kaiwaka  War  Memorial  Hall  HlRE  -  Phone  4312725  or 
kaiwaka.hall.bookings@gmail.com 
 Hakaru Community Hall HIRE -Ph. 4312256 or 4312110 
 Te Pounga Marae queries - Pearl Nathan  0223933533 
 Kaiwaka Sports Association hire/queries - C. Anderson 4312051 
or kaiwakasports@gmail.com 
Justice of Peace:  
B.FJaques  4312  048;  L.Donaldson  4312  228;  A.F.Hargreaves 
4312 045, W.Howard 4312 725 - please phone to make sure they 
are available or go to www.justiceofthepeace.org.nz 
Marriage Celebrants:  
L.Donaldson; A.F.Hargreaves; Y Osborne
LOCAL SERVICES 
*Emergencies - Ambulance, Fire, Police - dial 111 
*Non-urgent Police phone 09 4311150
A A: Meets Wed., 8pm Kaiwaka Ph: 4315543, 0800229 6757 
ASUREQUALITY LTD (was AgriQuality) Call Free 0508 0011 22  
BUDGETING SERVICE, WELLSFORD: Free confidential advice & 
support for all areas of personal finance. Ph (09) 423 7123 
CAB-Citizens Advice Bureau.Wellsford Ph: 4237333 
0800 367 222 email:cab.wells@xtra.co.nz  
CIVIL DEFENCE - Kaiwaka Community Response Group: 
kaiwaka.civildefencecrg@gmail.com, 4312725 Wendy 
DOG/STOCK /NOISE CONTROL 0800 105 890 
FUNERAL SERVICES: Morris & Morris Ltd, 
Whangarei - Bev Jaques Ph:4312367 or 0800667747 
GRANDPARENTS Raising Grandchildren: Dianah Roberts 0223819539 
HAKARU & DISTRICTS MEMORIAL RSA (Inc) 733 Settlement Rd, 
Hakaru. Ph 4312 176 or Bill Warren (President) 431 2092 
HAKARU LANDFILL/Transfer Station:Open everyday except 
Tuesday10am-4pm.Ph4312629 Cost-$55 trailer load up to 1 cubic metre. 
Ph:4258567 - office 
KAIPARA DISTRICT COUNCIL www.kaipara.govt.nz:  
Help Desk FREEPHONE 0800 727 059  
KAIWAKA CEMETERY: Ph: 4312045 or 4314017 
KAIWAKA LIBRARY: kaiwaka.library@gmail.com  
Mon. 4-6pm; Wed., Thurs., Fri., Sat. 10am-2pm Ph:4312539 
KAIWAKA PLAYCENTRE: Ph Juanita 0274134904; open Mon, Wed, 
Fri 9am-12pm. Hastie Lane; Monday to Friday 9.00am - 12 noon. 
KAIWAKA POST OFFICE:Ph:4312 431  
Post Code: 0573 for RD2 and 0542 for all Kaiwaka Post Office mail 
KAIWAKA PRIMARY SCHOOL: Ph: 4312309   
KAIWAKA SPORTS ASSN: Ph 4312005; 4312129 gym 
KAIWAKA ST JOHN HALL: Phone Marj  0272941227  
KATE'S PLACE Community Centre - Employment services, Free Health 
Nurse, Plunket, Advocacy, Osteopath, A.A., Legal Advice. 4312 661 
LINKING HANDS Health Shuttle Ph 4315906 or 09 4318969 
MINISTRY FOR PRIMARY INDUSTRIES - General inquiries Call 
Free 0800 008 333 
NORTHPOWER: Faults Kaiwaka area 0800 104040 
OTAMATEA COMMUNITY SERVICES: Counselling, parent coach, 
Family Support worker, budget advice, food bank. Mon-Fri 9am-3pm. Ph 
09 431 9080 http://www.otamateacs.org/ 
PARENTPORT: Free, practical family support service Puhoi to Paparoa 
Ph or txt: Dianne 027 280 5093 or 09 425 9357 
PLUNKET:  Kaiwaka  -Kate's  Place  Clinic  1st  Wednesday  of  the  month; 
Mangawhai  - Rose Madsen Cottage: Coffee Group 9:30 every Monday.  Clinic 
every Monday and Thursday. 
Maungaturoto - Good News Church, Clinic 2nd and 4th Wednesday.  
Cynthia 09 431 7340 or 027 675 3488 
PLUNKET HELPLINE -0800 933 922 (24 hours) 
TAITOKERAU COMMUNITY LAW: Free confidential legal advice and 
assistance, 2nd
Thursday
 of each month. Ph: 0800 155 529 for appts.  
TE URI O HAU Settlement Trust Tangata Developments: Whanau Ora 
021 793262  
VETERINARY SERVICE MANGAWHAI: 
Ph: 4314535 Mon-Fri 8.00-5.00, Sat 9-12, a/h appt. 
WELLSFORD DOCTORS: Ph: 4238 086 
CHURCHES:
 
Kaiwaka  Revival  Church  -  Your  Community  Church:  Sundays  10am. 
Ph: Pastor Tawhiri 09 431 8988 or Pastor Paul 09 4312 068 Visit us at 
www.facebook.com/kaiwakachurch 
 
St  Paul's  Anglican  Church  1st  Sun.  9.00am  (Eucharist),  3rd  Sun. 
9.00am (Family Service). Contact: Rev. Wayne Thornton Ph 431 4122 
www.mangawhaianglican.org.nz 
 
Church of Christ the King, Mangawhai:9.00am every Sunday 
 
St.Mary's  Catholic  Church:  Maungaturoto  –  Griffins  Road,  Saturday 
evening  Vigil  Mass  6pm;  Mangawhai  –  Senior  Citizens  Hall,  Sunday 
Mass  8:30am;  Wellsford  –  Matheson  Road,  Sunday  Mass  10:30am;  
Mid-week Mass times and all enquires to Fr. Bill Fletcher – phone 423 8170
 
Baptist Church: Sun. 10.30am Mangawhai Snr Cit.Hall.Ph:4312339 
 
Cause  Way  Church  Mangawhai:  Sundays  10.15am,  Mangawhai 
Community  Recreation  Centre,  Insley  St.  Ph:  09  4314782