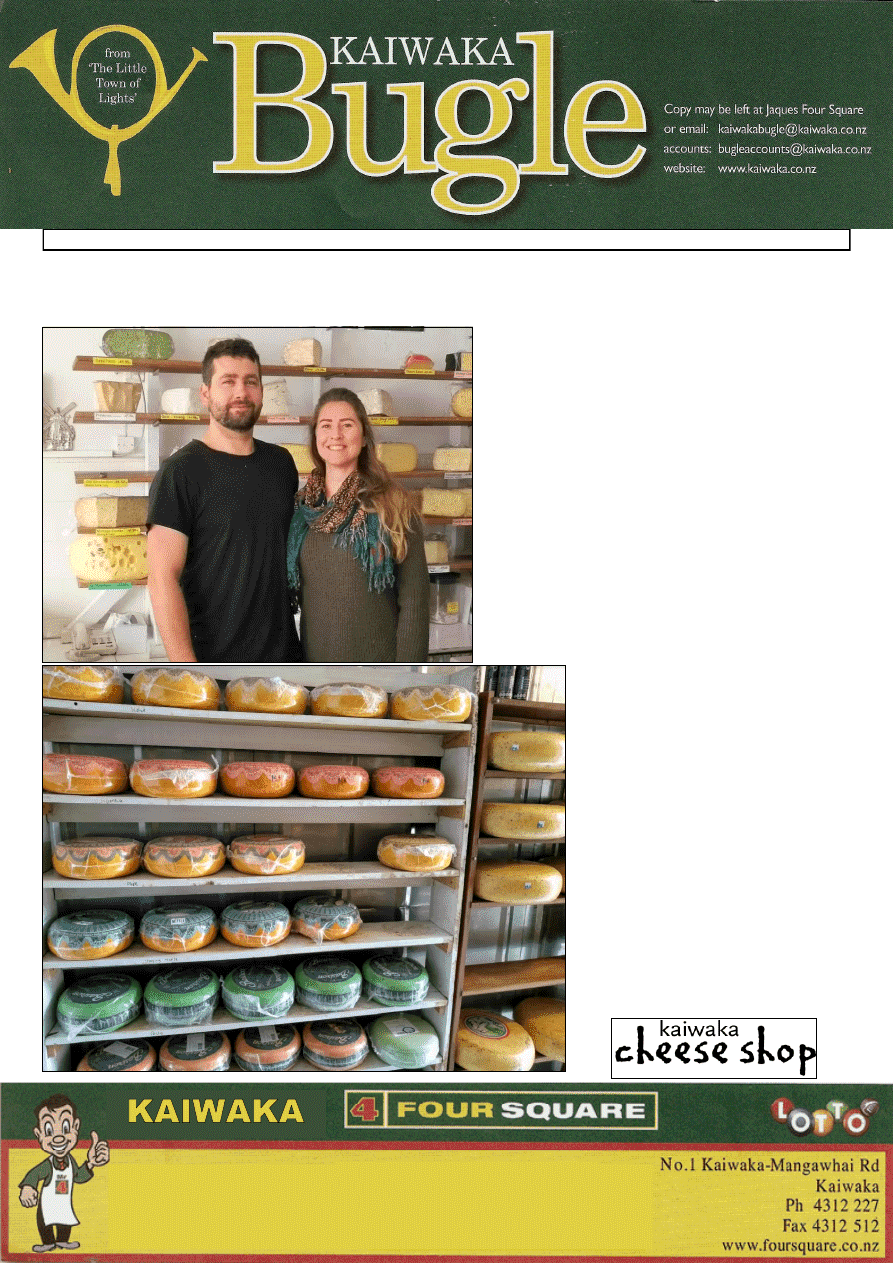 www.kaiwaka.co.nz 
Kaiwaka Bugle - 19 October 2021 
Page 1 
No: 20 
 19 October 2021 
KAIWAKA CHEESE 
IT'S  BEEN  JUST  OVER  THREE  MONTHS  since we took over the Kaiwaka Cheese Shop from long time owners 
Keith and Marita. It's been great to see the relief on the faces of our regular customers when they learnt that despite new 
ownership, the shop with its great selection of cheeses and specialty products will essentially remain the same.  
Over our first three months we have learnt a lot about 
the cheese business and have certainly questioned the 
sanity  of  purchasing  a  retail  shop  during  a  global 
pandemic. It's been a bit a trial by fire for us. Luckily, 
we  have  a  great  supportive  team  of  staff  to  help  and 
guide us and we managed to get one good month in to 
find  our  feet  before  COVID19  returned.  Like  many 
local businesses we are finding it a bit of a struggle to 
operate  in  this  environment  of  lock  downs  and 
uncertainty  and  we  would  like  to  thank  all  our  staff 
and  customers  for  their  continued  support.  We  are 
currently investing in a new and improved website and 
online shop to boost our online presence and sales, so 
watch this space. We have plans for some upgrades to 
the  physical  shop,  but  that  is  all  on  hold  until  things 
come back to normal. 
NEW ZEALAND CHEESE MONTH 
This  month  is  New  Zealand  cheese  month!  Some 
people may not realise, but New Zealand has some of 
the world's best dairy and produces some world class 
cheeses.  Which  is  great  news,  because  with  current 
global  freight  issues,  European  cheese  stock  is  not 
always  easy  to  get  right  now.  Despite 
being a "Dutch" cheese shop, we carry a 
wide  selection  of  delicious  locally 
produced  cheese.  To  celebrate  New 
Zealand  Cheese  month  each  week  for 
October we will choose a different New 
Zealand cheese of the week with a 10% 
discount.  Unfortunately,  we  can't  do 
cheese  tasting  while  COVID  is  lurking 
around. 
ORGANIC GLASS BOTTLE MILK  
It's  not  all  cheese  though,  we  have 
recently  started  supplying  organic  glass 
bottle  milk  and  high-quality  meat  from 
Durham Farms over in Waipu which we 
are quite excited about. We also have a 
wide range of foreign and local specialty 
food products. 
Keep  an  eye  on  our  Facebook  page  for 
updates 
and 
specials 
https://
www.facebook.com/kaiwakacheese 
~ Kristel and Anton 
. 
TRADING HOURS: 
7.30am - 7pm daily 
"Your local Store" 
Family owned & operated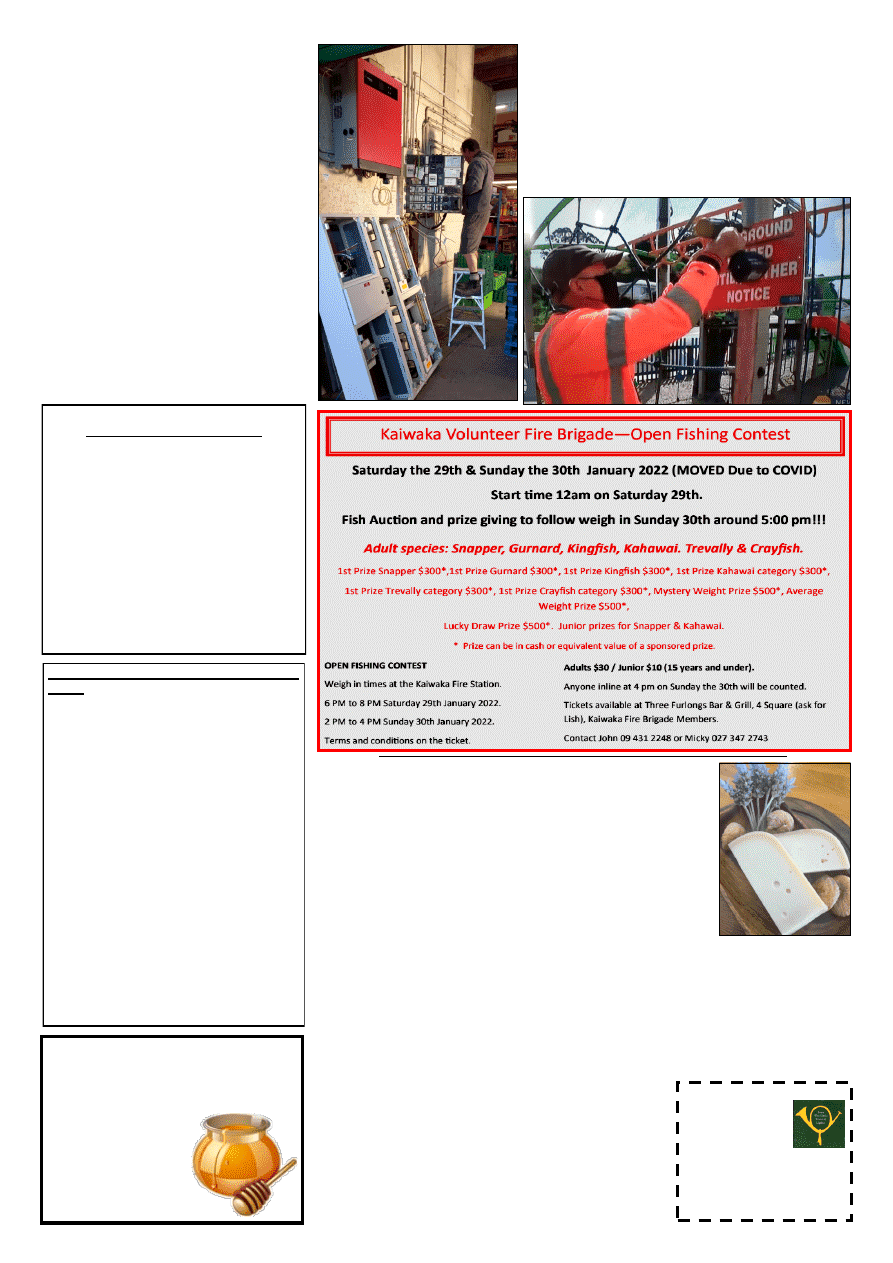 SPOTTED ABOUT 
TOWN 
KAIWAKA BUGLE No. 20 
19 OCTOBER 2021 
CONTENTS 
Page 3: Public Notices, Classified 
Page 5: Knit & Knatter 
Page 7: Kaiwaka Weather; Covid 
Page 9: Kaiwaka Can; Councillor 
Jonathan Larsen 
Page 11: Kaiwaka Sports Assn.; 
Page 13:Mgto & Districts Rotary 
Page 15: Kaiwaka & Passchendaele 
Page 17:  Kaiwaka Library 
Bugle  21 will appear 2 November 2021 
Contact for advertising, reports, articles 
or information can be made by 
Email kaiwakabugle@kaiwaka.co.nz 
Ph: 09 4312 045 Lindsey 
Txt: 027 2724137 
Copy may be left at our Four Square. 
Kaiwaka Bugle 
Founded May 1978 
We appreciate articles and photos about local 
events, etc, as well as ads and suggestions. 
Copies available in Kaiwaka at Four Square, 
Kaiwaka Postal Centre, Shamrock Service 
Station, Best Pets , Kaiwaka St John shop. 
Also outlets in Maungaturoto, 
Mangawhai and Paparoa. 
Can be viewed online at   
www.kaiwaka.co.nz/Bugle  
Or a copy can be posted to you if you supply 
stamped, self-addressed DLE envelopes. 
Kaiwaka 
Bugle 
Advertisements 
2021: 
All 
copy 
and 
queries 
to: 
kaiwakabugle@kaiwaka.co.nz 
The Bugle is printed on an A4 page   
Ad  sizes:  1/16  page  (3  x  9.5cm)  $5;  1/8 
(6.5  x  9.5cm  landscape  or  portrait)  $8; 
3/16 ( 10 x 9.5cm or 7.5 x 12,5)  $12.  
Classified  ads:  First  one  FREE,  $4  per 
entry (max. 30 words, max. 4 repeats). 
Payments  can  be  made  online  at 
ANZ 
06  0365  0006990  00
,  posted  or  left  at 
Kaiwaka Four Square Store. 
We  use  Microsoft  Publisher,  and  can 
work  with  most  common  image 
formats, Word, Excel, and PDF files. 
Accounts:  
Email: bugleaccounts@kaiwaka.co.nz 
The  Kaiwaka  Bugle  is  a  community 
newspaper run by volunteers, as part of 
the Kaiwaka Media Group Inc.   
Articles, etc. printed are not necessarily 
the opinion of the Bugle Team. 
ABOUT TOWN

 Thank  you,  Kristel  and  Anton,  for  sharing  your  new 
venture in the Kaiwaka Cheese Shop. 

 For  essential  workers  there  are  Covid  Saliva  Test  Kits 
available at our Kaiwaka Caltex Station  

Note:  Fire  Brigade  Fishing  Competition  and    Fish 
Auction will now be held at end of January 2022. 

 Remember  your  "Slip,  Slop  and  Slap"  routine  for  this 
warmer weather - see Kaiwaka Weather page 7.  

 Yates are promoting National Gardening Week to foster a love of gardening 
with  a  focus  on  growing  not  only  plants  but  friendships,  good  health,  strong 
communities and closer connections with nature.  See page 6 for the packets of 
Yates seeds giveaways for Adults and Children! 

 The  United  Nations  has  proclaimed  2021  as  the  International  Year  of 
Growing Fruit and Vegetables to raise awareness on the important role of fruit 
and vegetables in human nutrition, food security and health. 

 Passchendaele -  see page 15. My grandfather, Alf Peterson, enlisted in the 
Army  while  living  and  working  as  a  joiner  in  
Dargaville ~ Lindsey, Ed. 

 The Bugle Team and our Readers would enjoy a 
story or a report from you. Kaiwaka Bugle No. 20 is 
online  at  www.kaiwaka.co.nz  in  colour  and  is  in 
print for our local Readers.  
~ 
Lindsey, Ed
"Don't judge each day by the harvest you reap but by the 
seeds that you plant." ~ Robert Louis Stevenson 
KAIWAKA BUGLE 
DEADLINE 
DATES 2021:   
Every second 
Friday 
October 29 
November 12, 26 
December 10
Proverbs 25:27
Just as it is harmful to eat too 
much honey, so also it is bad 
for people to 
think of all the 
honours they 
deserve! 
Left:  Paul  Grieg  working  into  the  night  on  the 
major  electrical  upgrade  to  handle  the  new 
refrigeration at Kaiwaka Four Square. 
Below:  As  soon  as  Northland  dropped  back  to 
Level  3,  the  Kaiwaka  Playground  was  out  of 
bounds!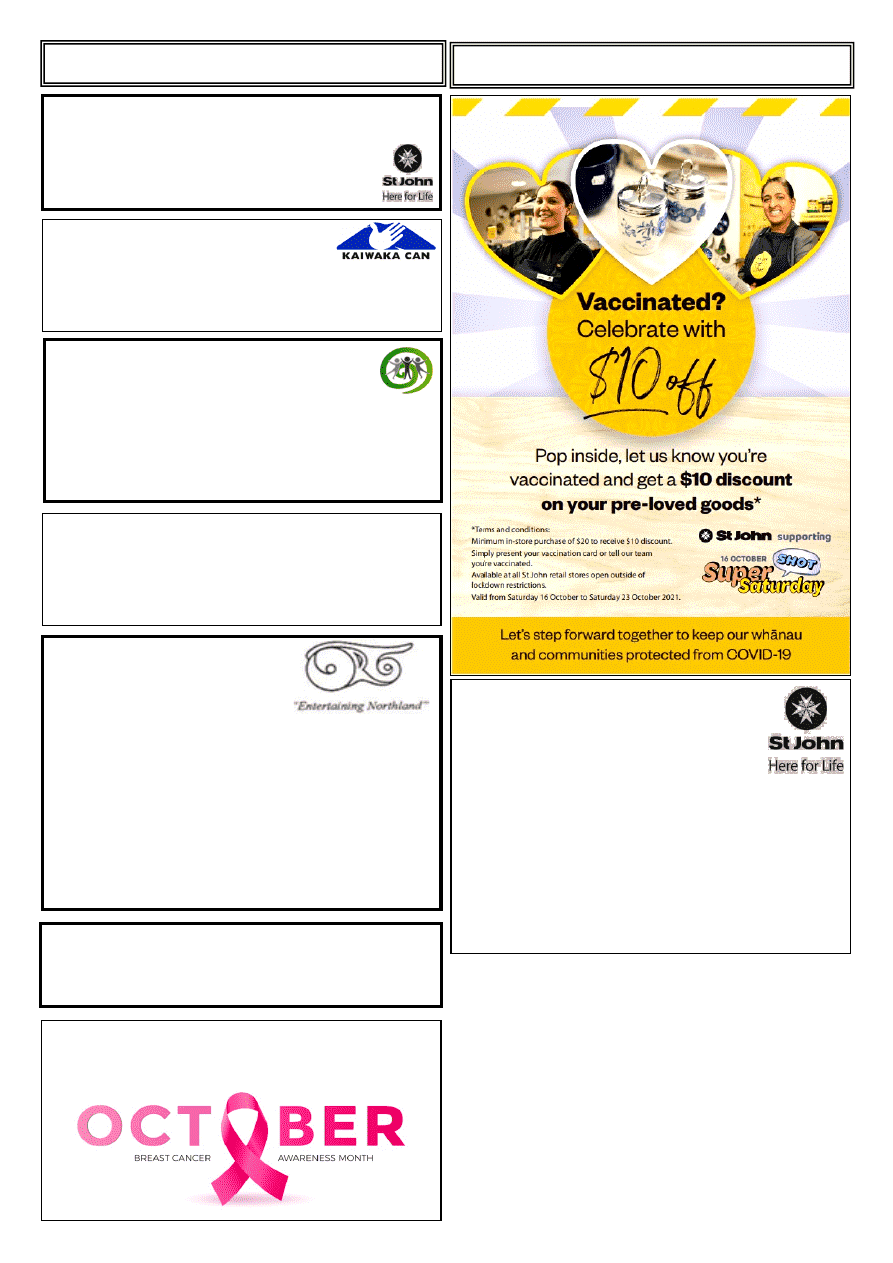 www.kaiwaka.co.nz 
Kaiwaka Bugle - 19 October 2021 
Page 3 
ST JOHN COURSE 
A one day Level 1 St John FIRST AID COURSE in 
Kaiwaka on Saturday 13th November.  
$20 non refundable.  
PM Marj Steiner on Facebook.  
PUBLIC NOTICES 
CLASSIFIED 
OTAMATEA COMMUNITY 
SERVICES 
ANNUAL GENERAL MEETING 
Wednesday 17 November 1pm 
The Good News Church, Hurndall Street, Maungaturoto 
ALL WELCOME 
PLEASE NOTE: WE WILL BE HAPPY TO ACCEPT 
APPLICATIONS FOR BOARD MEMBERSHIP 
St. JOHN STORE 
KAIWAKA  
St John Store will re-open when we are in 
Level 2.  
We will be accepting donations again BUT 
NOT Adults clothing and Electrical. 
We will be selling Christmas Trees again (COVID 
DEPENDENT) from early December. 
If you want one, please pop in a place a order. We will 
also have extras for those last minute  
request depending on demand 
SHOP HOURS. Tuesday 10am  to 3pm and  
EVERY SATURDAY 10am to 2pm. 
PHONE: Shop  4312650  - 1919SH1, Kaiwaka 
HOLIDAYS 
can be stressful or carefree 
but it is a chance to be happy 
playful and full of fun 
Spending precious time with friends or family 
being whatever you want to be 
swimming or just enjoying in the sun. 
Keep safe and well 
Susan
First notice FREE  for Classified or Public Notices - 
less  than  30  words  -  then  charged  as  per  advertised  
($4).  This  includes  AGM  and  meeting  notices,  FOR 
SALE, WANTED, FOR RENT. ~ Kaiwaka Bugle 
KAIWAKA  CAN 
MEETING 
Wednesday 20 October, 5.30pm 
Covid Level permitting 
Archie Bull Hall, Kaiwaka
 Pink Ribbon Street Appeal  
Friday 30 & Saturday the 31 October
OTAMATEA 
REPERTORY  THEATRE 
Inc. 
Notice of Annual General Meeting. 
To be held at the theatre, 
Bickerstaffe Road, Maungaturoto. 
Wednesday 24 November 2021 @ 7pm 
If unable to meet physically, due to COVID-19 
Restrictions, we will meet via Zoom. 
Please register your interest by emailing 
info@ort.org.nz by Fri 19 November 2021. 
KAIWAKA SCHOOL  
PARENTS AND TEACHERS ASSN. 
ANNUAL GENRAL MEETING 
Tuesday 23 November 
The PTA is currently looking for a treasurer, contact 
021 025 48044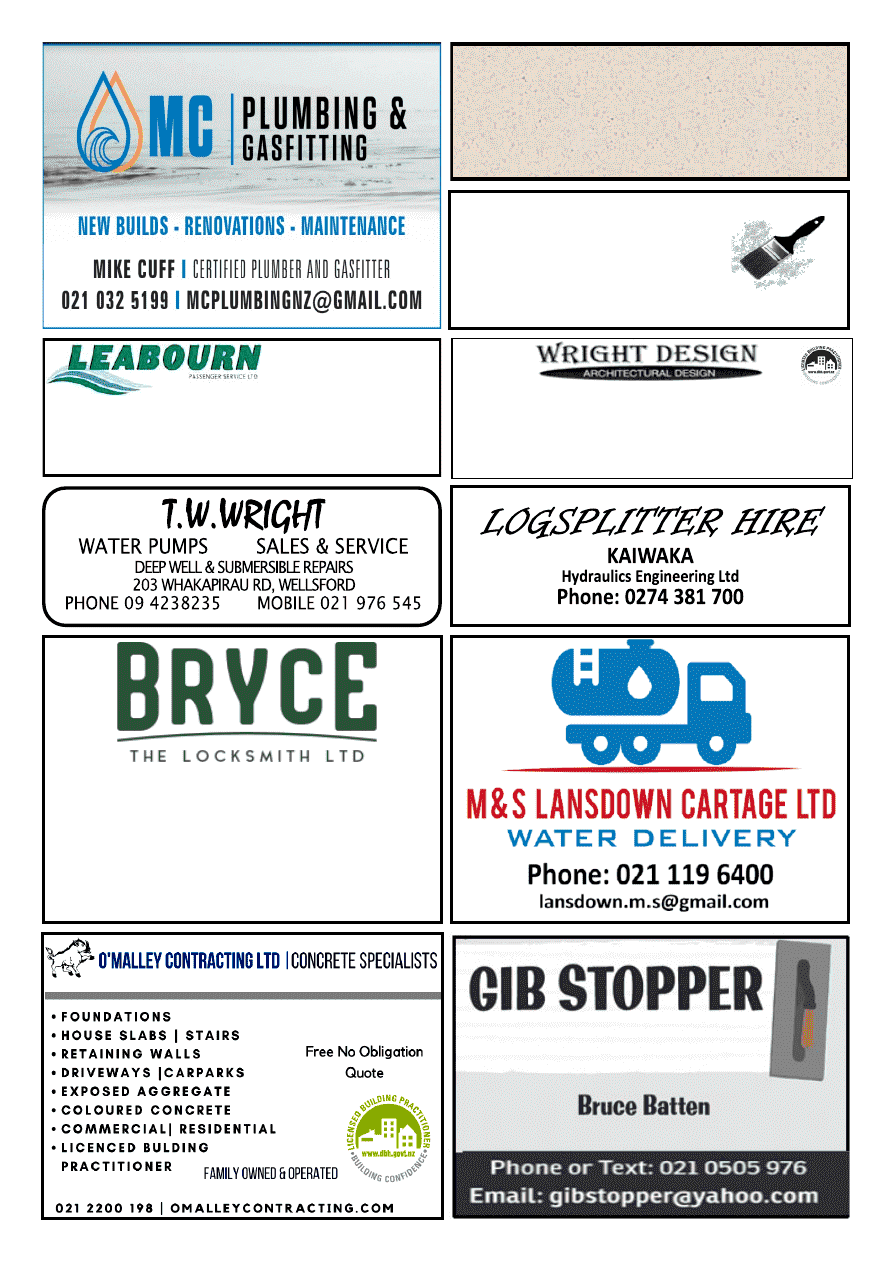 Counsellor and Registered Psychotherapist 
Offers Supervision
Susan Matheson 
MNZAC 
Dip. Psychosynthesis Counselling and Psychotherapy 
Phone 09 431 2996                        Mobile 027 605 2427 
Passenger Service
Car & Van Hire   Bus & Coach Charters 
Airport Transfers    
Phone (09) 4237416 
Bryce Frewin 
Ph: 021 850 983 
Kaipara Based Master Locksmith 
bryce@brycethelocksmith.co.nz 
www.brycethelocksmith.co.nz 
DR PAINT
 Dave & Rhys 
 Painters
 02108742551   
0211200667    drpaintnz@gmail.com 
No. 117345 
N.Z.C.A.D., L.B.P. 117345 Design 1 & 2 

50 years experience 

All designs/plans council guaranteed 

FREE local site/house visit 

Plan printing available from A4 to A0 
Mob: 021-276-7389 
Office:  25 Lupis Way, Kaiwaka  Email: brianwright@xtra.co.nz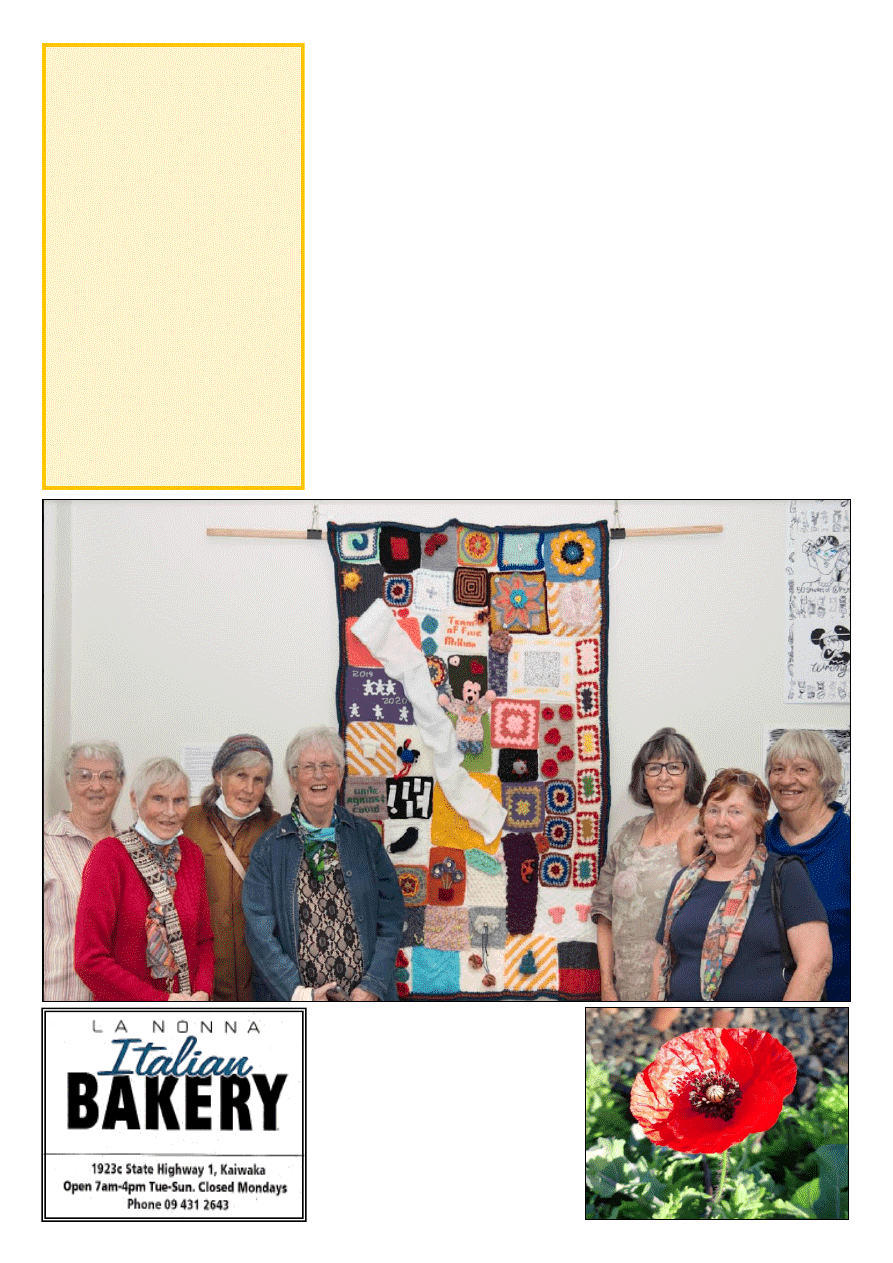 www.kaiwaka.co.nz 
Kaiwaka Bugle - 19 October 2021 
Page 5 
Willow Bend 
HORSE  
HOTEL 
Horse Grazing & Agistment 

Safe paddocks with outriggers 
on all fences 

60x40 professionally 
constructed arena with grass 
surface 

Under cover yards 

Stabling if required 

Paddocks cleaned daily 

Feeding hay/hard feed 

Cover changes 

Fresh grass daily, all year round 

Short or long term
Phone Sue  
021 623 776  
Providing care and comfort for 
horses in Kaiwaka since 2005 
KNIT AND KNATTER 
A  few  years  ago,  on  'Knit  in  Public 
Day' a few women got together in one 
of  Kaiwaka's  cafes  to  do  just  that.  It 
was  great  fun,  friendships  were  made, 
techniques  were  shared,  and  it  was 
enjoyed so much they decided to meet 
once a month. 
A very informal club Knit and Knatter 
was born and every month they turn up 
or  not,  bring  a  visiting  friend  or  two 
and spend the morning mostly catching 
up  and  showing  what  each  have  been 
doing over the last weeks. 
As  most  of  the  girls  have  their  own 
charities they knit for, the club doesn't 
have  a  specific  charity  but  everyone 
helps each other when needed and a lot 
of garments go to hospitals, rest homes 
etc. 
When  approached  this  year  to  do  a 
Covid  art  piece  it  was  taken  up  as  a 
challenge to do something different. 
"We  tried  to  convey  feelings  we  had 
about 
Covid 
itself, 
lockdowns, 
shortages  and  some  squares  just  show 
what  we  were  actually  making  during 
the  times  we  were  confined  mostly  to 
home. Look for the rocky road, the sign
-in  bar  code,  the  teddy  getting 
immunised,  the  quotes  we  got  used  to 
hearing,  and  of  course  the  toilet  roll" 
says  Carolyn  Dymock  one  of  the 
knitters. 
The  exhibition  titled  A  Pandemic 
Moment  In  Time  is  showing  at  the 
Quest  Foyer  58  Bank  Street  in 
Whangarei  until  19  th  November. 
Organized  and  curated  by  Filani 
Macassey  a  local  Kaiwaka  artist,  she 
says  during  the  current  level  three 
lockdown  the  Quest  Foyer  is  still 
accessible  for  the  public  as  a 
thoroughfare 
to 
the 
Farmers 
department store. 
Included in this exhibition is digital art, 
painting, drawing, poetry, printing and 
embroidery.  The  Quest  Foyer  Art 
Space  is  managed  by  Creative 
Northland. 
Photo left to right Elizabeth Rogerson, 
Helen Hall, Vicky Cox, Jeanne Pinion, 
Maggie  Wistrand,  Pam  Ottaway, 
Carolyn Dymock. 
Photo  credit:  Ellie  Smith 
North Tec Photography Tutor 
PAINTED RED 
A stunning red poppy in a local garden 
reminds  us  of  the  red  poppies  at  the 
corner  of  SH  1  and  Oneriri  Rd 
flowering exactly 10 years ago in time 
for the 2011 Rugby World Cup! 
This was the time when we 'painted the 
town  red'  as  hosts  for  Canada,  Tonga 
and Japan - the most obvious being the 
Kaiwaka War Memorial Hall. The Hall 
became an amazing information centre 
for tourists and locals.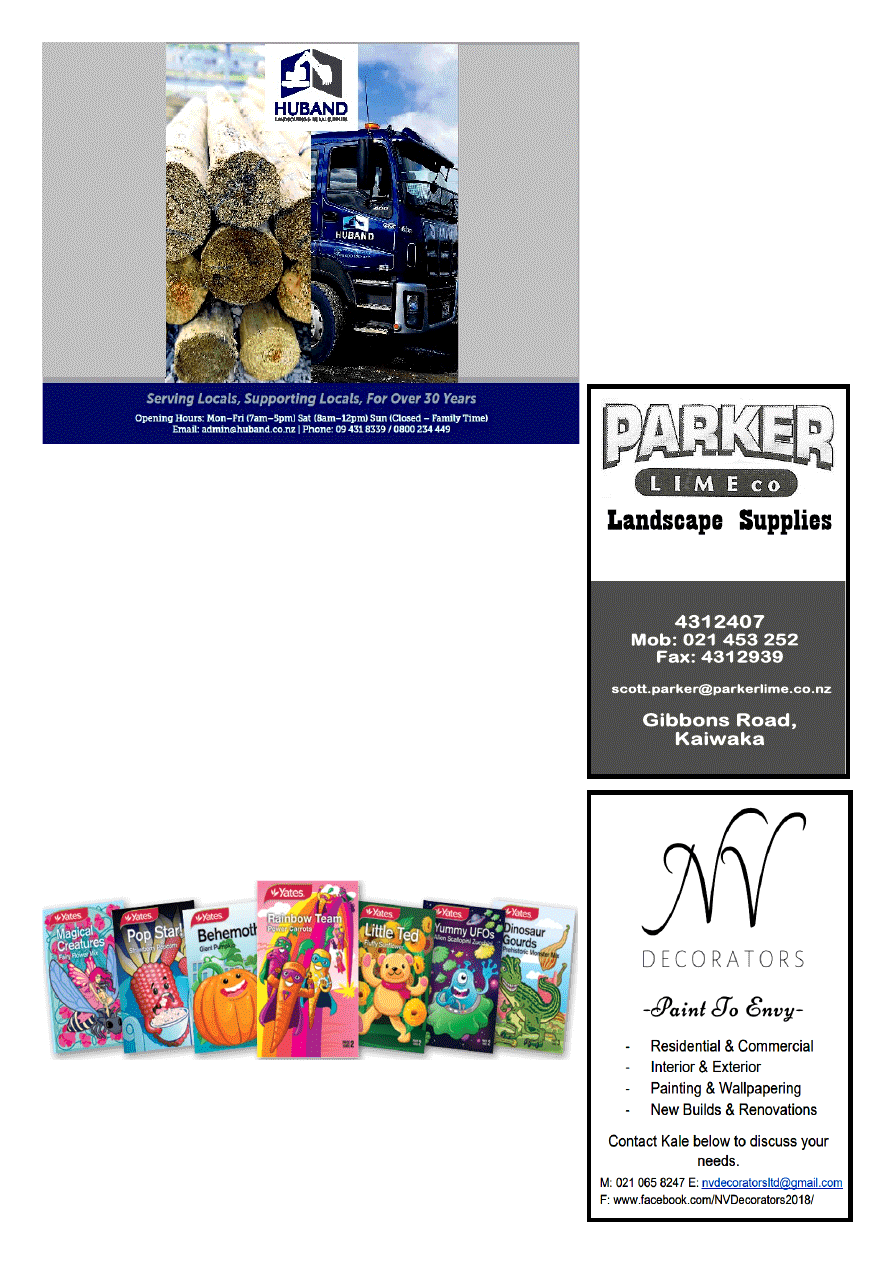 Bulk Cartage 
HELP 
PHONE NUMBERS 

HEALTHLINE  0800  611  116  -  a 
nurse to answer health queries  

SAMARITANS  
0800  726  666  -  support  for  lonely  or 
suffering mental distress 

YOUTHLINE 0800 376 633 

LIFELINE 0800 543 354 

DEPRESSION HELPLINE  
0800 111 756 

ALCOHOL  &  DRUG  HELPLINE 
0800 787 797 

URGENT 
MENTAL 
HEALTH 
LINE 0800 223 371 

WARMLINE  -peer  support  for 
people with mental health issues  
0800 200 207 
VEGIE POWER STRIKES AGAIN 
Joining the Yates kids seeds range this season is Rainbow Team Power Carrots 
–  in  every  hue  of  the  carrot  rainbow.    Get  ready  for  explosions  of  colourful 
carrots  -  POW!    There's  red,  purple,  yellow,  green  and  even  orange.  You  can 
choose your favourite colour but remember - this Masked Medley of Marvellous 
Megastars are all delightfully delicious and bursting with hero vitamins. 
Joining the forces are: 
Yummy  UFOs  –  Alien  Scallopini  Zucchini  will tempt  even the  most  reluctant 
vegetable  eater.    These  tasty  alien  critters  are  shaped  just  like  UFOs  in  funky 
bright colours, and unlike real aliens, you can eat them.  
Pop  Star  Strawberry  Popcorn  is a really special, old-fashioned type of corn 
that  grows  cute  little  cobs  shaped  like  ruby-red  strawberries.    If  you  dry  the 
cobs, you can make your own delicious popcorn. 
Dinosaur  Gourds  Prehistoric Monster Mix contains a range of crazy gourds in 
the weirdest dinosaur shapes you can imagine.  Grow a bunch of them and let 
the dinosaur battles begin. 
Magical Creatures – Fairy Flower Mix will help attract fairies to your garden 
and may become the home for fascinating creatures to live in.  The honeybees 
and butterflies will love them too. 
Little  Ted  Fluffy  Sunflowers  will  put  a  sunshine  smile  on  your  face.    The 
bushy,  short-growing  sunflower  has  super  fluffy  pompom  flowers  that  are 
perfect for pots. 
And, if you're keen on growing a pumpkin fit to be a carriage, then Behemoth 
Giant Pumpkins are for you.  These seeds grow colossal monster pumpkins up 
to 200kg.  

Youngsters  email  kaiwakabugle@kaiwaka.co.nz  and  tell  us  your 
favourite vegetable to be in to win a packet of  these seeds: - 
"GROW TO GIVE"  18-25 October 2021 
This National Gardening Week everyone is being encouraged to grow-an-extra-
row to share with neighbours, community pantries, food banks and other local 
food donation agencies. Popping a few extra seeds in the dirt does not require 
much effort but could mean so much for another family in need. 

To  help  get  your  extra  row  underway  Yates  is  lending  a  helping  hand. 
Just register online at https://www.yates.co.nz/national-gardening-week/this
-year/2021/ between 1st and 25th October to receive a free packet of vegie 
seeds.
Landscaping Supplies: 
Waikato Screen Topsoil 
Bark 
Woodchip 
Mill Bark 
Post Peelings 
Compost 
Crushed Shell 
Topsoil 
Limestone Chip 
Daltons Garden Mix 
Aggregate 
Gap: 20,40.65 
Riverstone 
Sand 
Belt Dust 
40/20 Drainage Metal 
Builders Mix 
 Cement 
Timber/Fencing Supplies: 
Rails, Posts  
Stays, Strainers 
Fence Battens 
Palings 
Stakes 
Fencing Wire 
Farm Gates & hardware 
Drainage: 
PVC Fittings 
Alkathene 
Draincoil 
WATER TANKS: 
Aqua & Baileys 
Brands 
DRAINAGE & 
SEPTICS: 
Land Drainage 
Urban Rural 
Drainage 
Water Pipelines 
Culverts 
Septic Systems 
(RX Plastics & 
Biorock) 
SITEWORKS: 
Retaining Walls 
Piling 
Driveways 
Carparks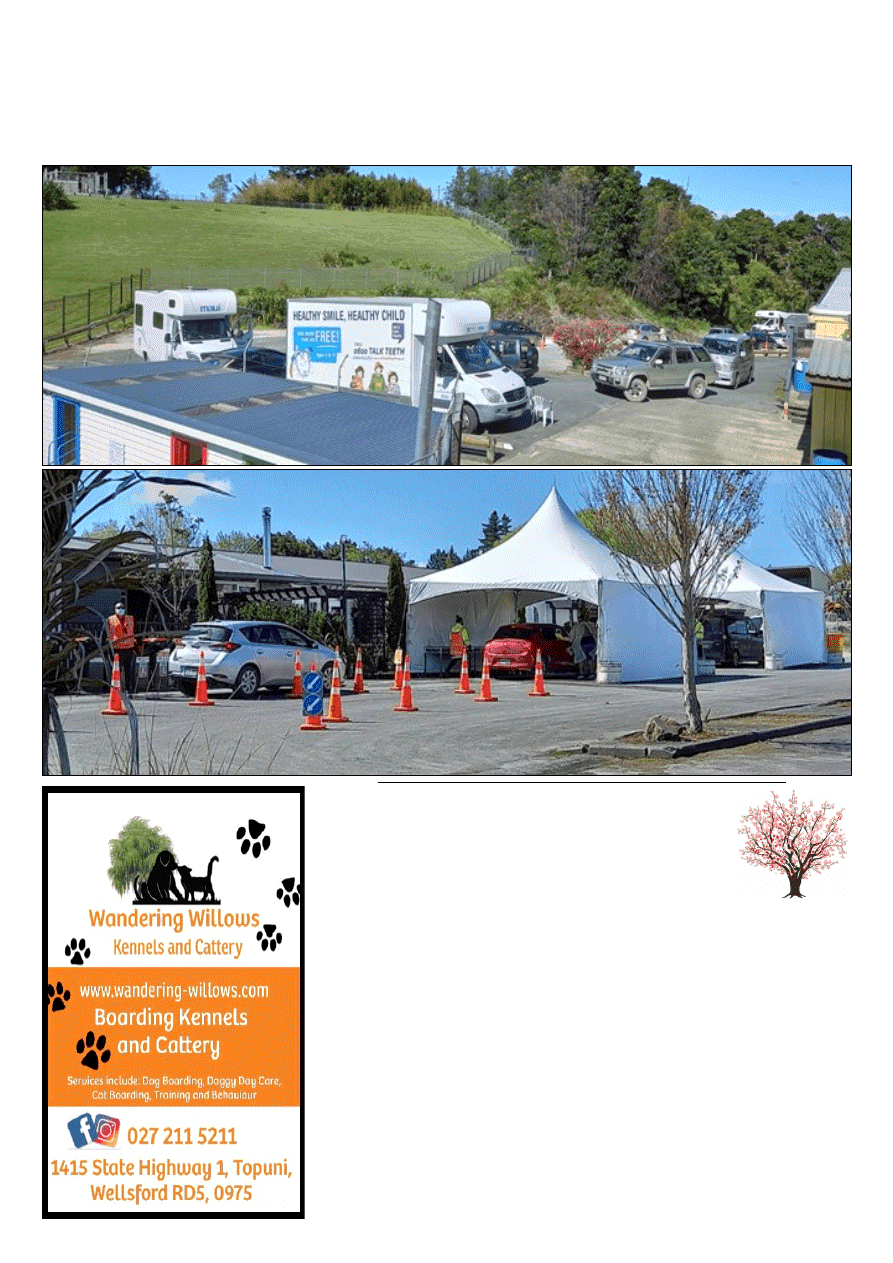 www.kaiwaka.co.nz 
Kaiwaka Bugle - 19 October 2021 
Page 7 
THURSDAY 14 OCTOBER: 
The  top  photo  shows the steady line of traffic at the Kaiwaka Sports Assn car park. Over three hundred vaccinations 
were completed beginning at 8.30am - many arriving well ahead of that time. A big thank you to Te Ha Oranga and their 
very efficient team. 
Lower photo - meanwhile at the Three Furlongs Bar & Grill car park had a steady flow of folk arriving for a Covid test. 
The station has been available from Wednesday through to Saturday, and will be there again on Monday. 
September is keeping true to form, with 
cool to cold winds and showers.  
We recorded rain or showers over 19 of 
the  30  days  in  September.  3  of  those 
days  accumulated  over  100ml,  it's  no 
wonder our lawn is very soggy in parts 
it's never been before.  
Our  total  for  the  month  of  September 
2021 was 178ml.  
The total this year to date is 1101.5ml.  
Last  year's  total  to  the  same  date  was 
1239.5ml.  I  don't  know  why  but 
somehow it seems wetter this year than 
last,  but  figures  tell  me  not.  The  rain 
must  have  been  spread  out  over  more 
days in other years.  
The  Brynderwyn  waterfall  has  been 
amazing this month, especially after the 
50ml  a  couple  of  weeks  ago.  The 
Clematis is hanging in there with some 
amazing  bunches  still  to  be  seen, 
(especially  above  the  Brynderwyn 
waterfall).  Our  Spring  bulbs  have 
mostly  finished  flowering  now  and 
what a show they put on this year. A lot 
of  other  flowers  are 
now showing off their 
beautiful 
colours, 
since  the  weather 
warmed up a bit.  
The  lowest  September  rainfall  I 
recorded at our place was in 2008 when 
we only got 43.5ml.  
The  highest  September  rainfall  was  in 
2015 when I recorded 207ml.  
Be careful of the sun's rays, people. At 
this time of the year, we get lured into a 
false  sense  of  "gosh  the  sun  is  lovely 
and warm" but it can have a nasty bite 
if we are not prepared for it, so start the 
"Slip, Slop and Slap" routine.  
Take  care  and  follow  the  Covid  rules 
out  there  everyone  and  hopefully  we 
will  get  rid  of  this  Lockdown  routine 
quicker.  ~ Cheers, Karen 
NIWA  September  climate  summary…of  
the  six  main  centres  in  September  2021, 
Auckland  was  the  warmest,  Christchurch 
was  the  coldest,  driest  and  sunniest,  and 
Hamilton was the wettest and least sunny. 
KAIWAKA COVID ACTION - VACCINATE AND TEST 
KAIWAKA WEATHER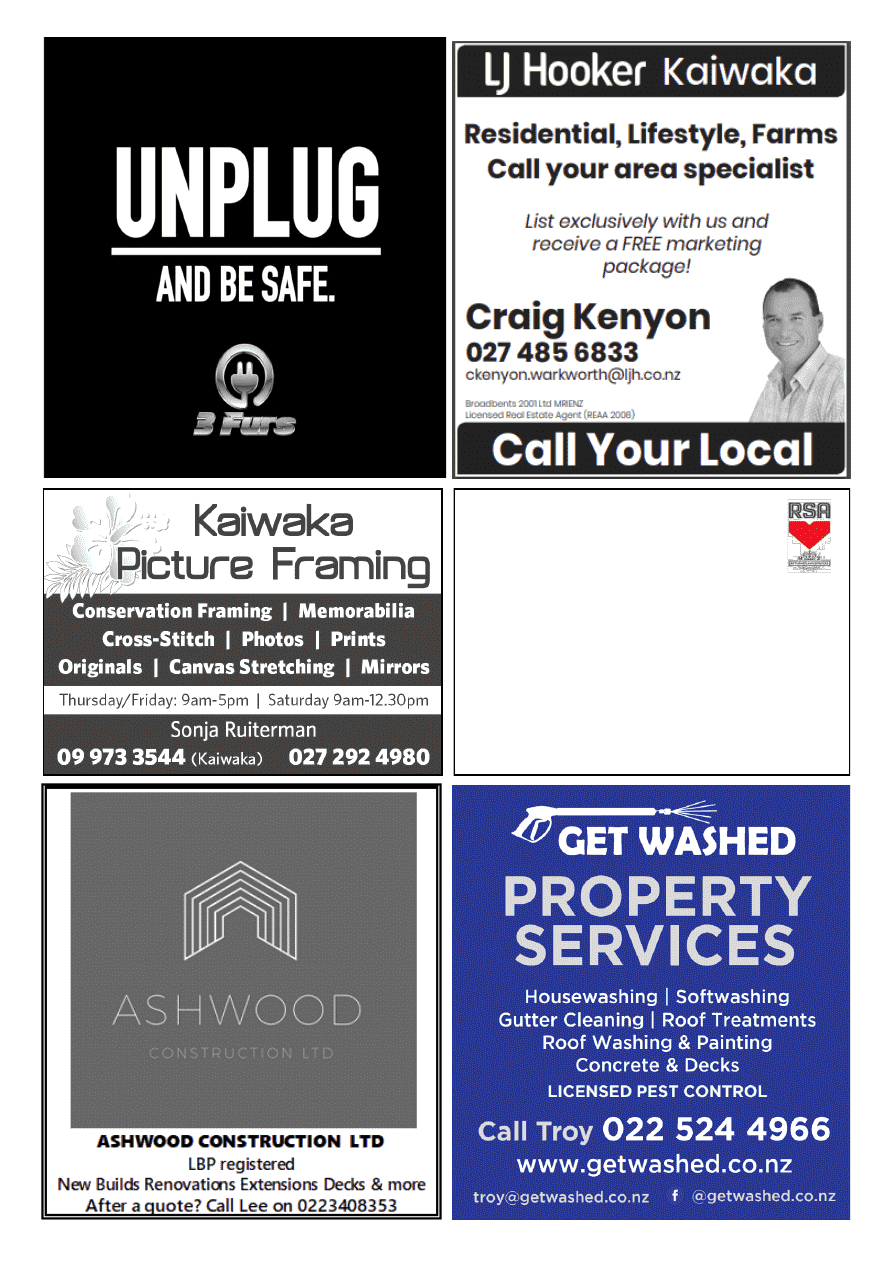 HAKARU & DISTRICTS 
MEMORIAL RSA  
Members & guests are invited to come along 
and enjoy our hospitality. 
New members welcome. 
Meals are served on Thursday and Friday 
nights from 6.30pm. 
Order from Blackboard Menu  
For more information please phone Barry Wallace 0274 
922 975 
Email: president@hakarursa.co.nz 
WE ARE CLOSED  
But we will see you all again soon!  
Phone 09 4312 246
www.kaiwaka.co.nz 
Kaiwaka Bugle - 19 October 2021 
Page 9 
COUNCILLOR'S 
COMMENT
* 
with  Kaiwaka-Mangawhai 
Ward Councillor Jonathan 
Larsen. 
Better  representation 
for 
Kaiwaka-
Mangawhai 
Ward 
getting closer 
Council  has  recently  been  through  a 
review  of  how  the  district  is 
represented.  Legislation  requires  that 
the number of residents per Councillor 
need  to  be  reasonably  balanced.  With 
the increasing population in the East of 
the  district  this  meant  that  some 
changes needed to be made.  
The  current  arrangement  is  four 
wards  with  two  Councillors  in each 
ward. Council has now been through a 
process  of  submissions,  hearings  and 
deliberations  and  resolved  to  proceed 
with  a  new  ward  arrangement  as 
follows - 
The current Dargaville and West Coast
-Central  wards  will  be  combined  into 
one  new  ward  (called  the  Wairoa 
Ward) and have three Councillors. 
The  Otamatea  Ward  will  remain 
unchanged with two Councillors. 
The Kaiwaka-Mangawhai Ward will 
increase from two to three Councillors 
There will also now be a Maori  Ward 
(called  Te  Moananui  o  Kaipara)  with 
one Councillor elected at large. 
The  changes  will  be  incorporated  into 
the final proposal and presented to the 
October Council meeting for approval. 
This  is  great  news  for  the  Kaiwaka- 
Mangawhai area which has been under
-represented on a per capita basis for a 
number of years. 
KAIWAKA  FOOTPATHS  AND 
FOOTBRIDGES 
It is good to see the Kaiwaka Footpath 
project 
almost 
completed. 
The 
finishing touches should be finalised in 
the next few weeks and include minor 
berm  reinstatement,  changing  signs, 
and  road  marking  touch-ups.  The 
project  has  been  implemented  by 
Council's  road  maintenance  contractor 
Ventia.  
The  total  cost  of the project is $335k 
with  a  62%  subsidy  from  NZTA 
equating to $207k of the cost.  
The  Kaiwaka  Footbridge  project  is  in 
the detailed design phase and is still on 
track  to  be  completed  by  February 
2022.  These  two  projects  combined 
will 
greatly 
improve 
pedestrian 
connectivity in and around Kaiwaka. 
If you have any Council related issues 
you can call Council on 0800 727 059 
24  hours  7  days  a  week  or  email 
council@kaipara.govt.nz. I 
f you have any community projects or 
issues  that  you  would  like  assistance 
with, I can be contacted on Ph. 021 185 
8389 or jlarsen@kaipara.govt.nz. 
*T
he  views  expressed  are  those  of  the  writer 
and do not necessarily represent the consensus 
position of Council. 
KAIWAKA POST 
CENTRE and 
FOOD MART 
POST CENTRE TRADING HOURS 
MONDAY to FRIDAY 8am to 5pm 
SATURDAY 8am to 12pm 
CLOSED ON SUNDAY and on 
PUBLIC HOLIDAYS 
FOOD MART (GROCERIES)  
MONDAY TO FRIDAY  
7:30am to 7.30pm 
SATURDAY  8am to 7.30pm 
SUNDAY  8:30am to 7pm 
IF ANY QUERIES PLEASE CALL 
STORE MANAGER AMRIT  
on 09 4312431 or 
EMAIL: kaiwakafood19a@gmail.com 
1919a State Highway1, Kaiwaka 0542 
KAIWAKA CAN  
MCCLEAN PARK 
Work  on  transforming  McClean  Park 
will  recommence  as  soon  as  weather 
and  restrictions  permit.  A  couple  of 
working bees planned for the first half 
of  October  to  concentrate  on  tree 
removal/trimming unfortunately had to 
be  cancelled  due  to  the  changing 
Northland restrictions.  
However,  we  shall  stay  positive, 
persevere, and we now look forward to 
the general 
working  bee  which  has 
been set for 10.00am Sunday 31st 
October
. All welcome. 
PICNIC IN THE PARK 
To  make  the  most  of  the  ongoing 
transformation  of  McClean  Park,  we 
are hoping to kick off an annual 'Picnic 
in the Park' event and welcome any and 
all  community  ideas  to  get  this  vision 
up  and running.  We're  unsure  whether 
it will be able to take place in 2021, but 
let's get the ball rolling regardless! 
At  this  stage  we're  thinking  it  would 
take  place  in  early  December,  family 
and  friends  can  gather  at  the  Park, 
picnic, take in some live local musical 
talent  and  meet  new  people.  Our  little 
town  is  growing  and  changing,  so 
making  the  very  most  of  our  ever-
improving shared community spaces is 
key to staying connected. 
We're on the hunt for local talent who 
might like to perform on the day, so if 
you know someone with a great set of 
pipes  or  mean-as  Michael  Jackson 
dance moves, please get in touch! 
Next meeting: 
Wednesday,  20th  October,  all 
welcome.  Meeting  will  go  ahead  if 
we're  at  Level  Two  and  will  follow 
required  protocols.  Please  join  us  to 
touch  base,  share  how  you've  been 
getting  on,  and  update  us  on  what 
you've  been  getting  up  to  over  these 
last few months. 
Contact: 
David 
Wright, 
pukepunga@xtra.co.nz 
Facebook: @kaiwakacan. 
THANKSGIVING  (with  Canada's 
holiday in mind!): 
 Q:  Why  did  the  police  arrest  the 
turkey? 
A: They suspected fowl play. 
Q:  Why  did  the  turkey  cross  the  road 
twice? 
A: To prove he wasn't a chicken! 
Q: If you call a large turkey a gobbler 
what do you call a small one? 
A: Goblet.  
Q:  What  happened  when the 
turkey got into a fight? 
A:  He  got  the  stuffing 
knocked out of him!
ST PAUL'S  
ANGLICAN  
SUNDAY SERVICES 
First Sunday 9am Holy Communion 
Third Sunday 9am Family Service 
St Pauls Church: Kaiwaka-Mangawhai Rd. 
Church Office Ph 431 4122 
www.mangawhaianglican.org.nz
SURVEYORS 
SUBDIVISIONS 
HOUSE SITE SURVEYS 
CIVIL ENGINEERING 
WASTEWATER DESIGNS 
EXPERIENCED 
PROFESSIONAL 
INNOVATIVE 
Ph 09 431 5353 
0800 PACIFIC (0800 722 434) 
pacificcoastsurvey.com
Adam Booth - 027 415 5752 
Bsurv, Licensed Cadastral Surveyor
Surveying Kaipara since 1994 
Hydraulics  
Engineering Ltd 
Kaiwaka 
Sales - Service - Parts - Hire - Manufacture 
Service Contractors & Industrial Equipment: 
Rams, Pumps, Valves 
Logsplitter Hire, Manufacturer, Sales 
Dennis Linton 
Lot 2 / 161 Ranganui Road, RD2, Kaiwaka, 0573, New Zealand 
Mobile: 0274 381 700 
Email: hydraulicsengineering@xtra.co.nz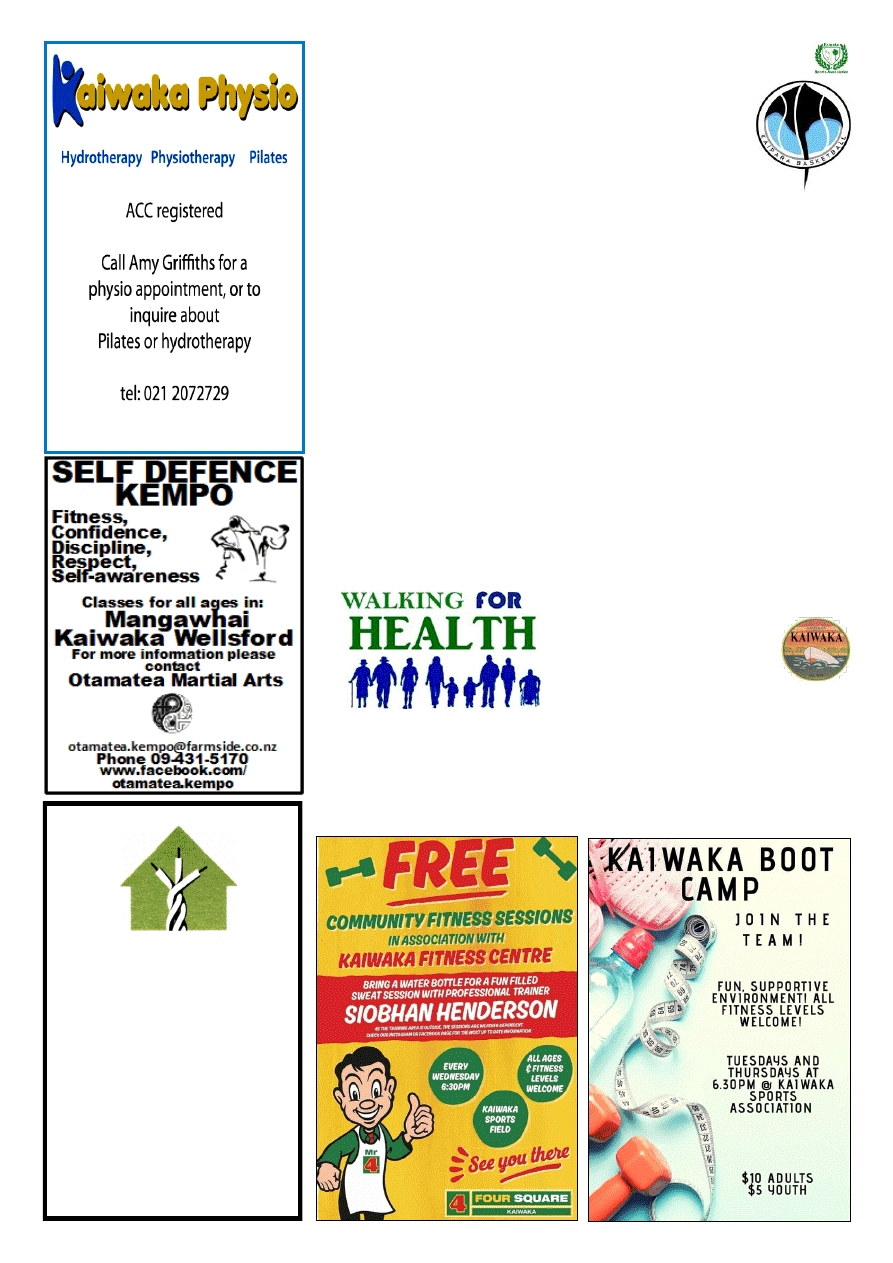 www.kaiwaka.co.nz 
Kaiwaka Bugle - 19 October 2021 
Page 11 
Reyahn  Leng 
 Registered Electrician 
Local, honest and reliable. 
For your residential and 
light-commercial projects. 
022 314 1068  
KAIWAKA SPORTS ASSOCIATION 
KSA UPDATES: 
Good  news  for sports field users - 
there won't be any Onehunga weed 
to annoy anyone this year! 
Apology  from Bugle editor - there 
is  no  dot  in  the  KSA  Bookings 
email address! 
BOOKING THE KSA 
To  book  the  facilities  at  the  Kaiwaka 
Sports Assn. contact Jennie: 
ksabookings@gmail.com  
or 02102764171 
KSA CONTACT EMAIL 
ksa.sec3@gmail.com 
Lindell Ferguson 
CLUB CONTACT DETAILS 
Are  the  names,  phone  numbers  and 
email addresses correct for your sports 
club?  
KSA  website  update  -  is  your  club 
information  correct  on  the  KSA 
website? See kaiwakasport.co.nz 
Please  email  correct  information  to 
kaiwakabugle@kaiwaka.co.nz 
Checkout the walking path 
at the  KSA Grounds 
The buildings are off limits during the 
current Lockdown 
"BOOT 
CAMPS 
ARE 
AN 
OPPORTUNITY  TO  COME  AND 
EXERCISE" 
See  Siobahn  in  the  latest  Lifestyle 
Weekend  15  October,  with  her 
motivation 
through 
fitness 
programmes - see adverts. 
POINT 
CURTIS 
CRUISING CLUB 
Fish  of  the  Month  for 
August  &  September  was 
Snapper 
1st 
Linda 
4.308kgs 
Kaiwaka 
Motorcycles;  2nd  Linda  3.880kgs  La 
Nonna  Italian  Bakery;  3rd  Linda 
3.474kgs Kaiwaka 4 Square 
New Fish of the Month: Kahawai  
Next  Club  meeting:  Wednesday  9 
November,  7pm,  Kaiwaka  Sports 
Association 
~ Wayne Leslie (Commodore)
KAIPARA  
BASKETBALL 
The  Kaipara  Primary 
Schools 
basketball 
competition 
begins 
their 
8-week 
competition 
on 
Tuesday  26  October  (Covid  Level  2 
pending). 
This will be for Juniors Mixed Grade 
- Years 3/4 and Years 5/6. 
Games  begin  at  3.30pm  in  the 
Kaiwaka Sports Assn Gym. 
To register and represent your school, 
contact 
your 
school 
sports 
coordinator. 
For  more  information  email  info@ 
kaipara basketball.com 
Facebook: @kbabasketball 
Website: www.kaiparabasketball.com 
KAIPARA BASKETBALL ASSN  
3rd  Annual  General  Meeting  on 
Tuesday, 19 October, Kaiwaka Sports 
Association  Pavilion  at  6pm  -  all 
welcome   
VOLLEY BALL 
Is anyone interested in playing volley 
ball? All weather  - in the KSA gym. 
If  you  are  keen  contact  Mark  on 
4312229.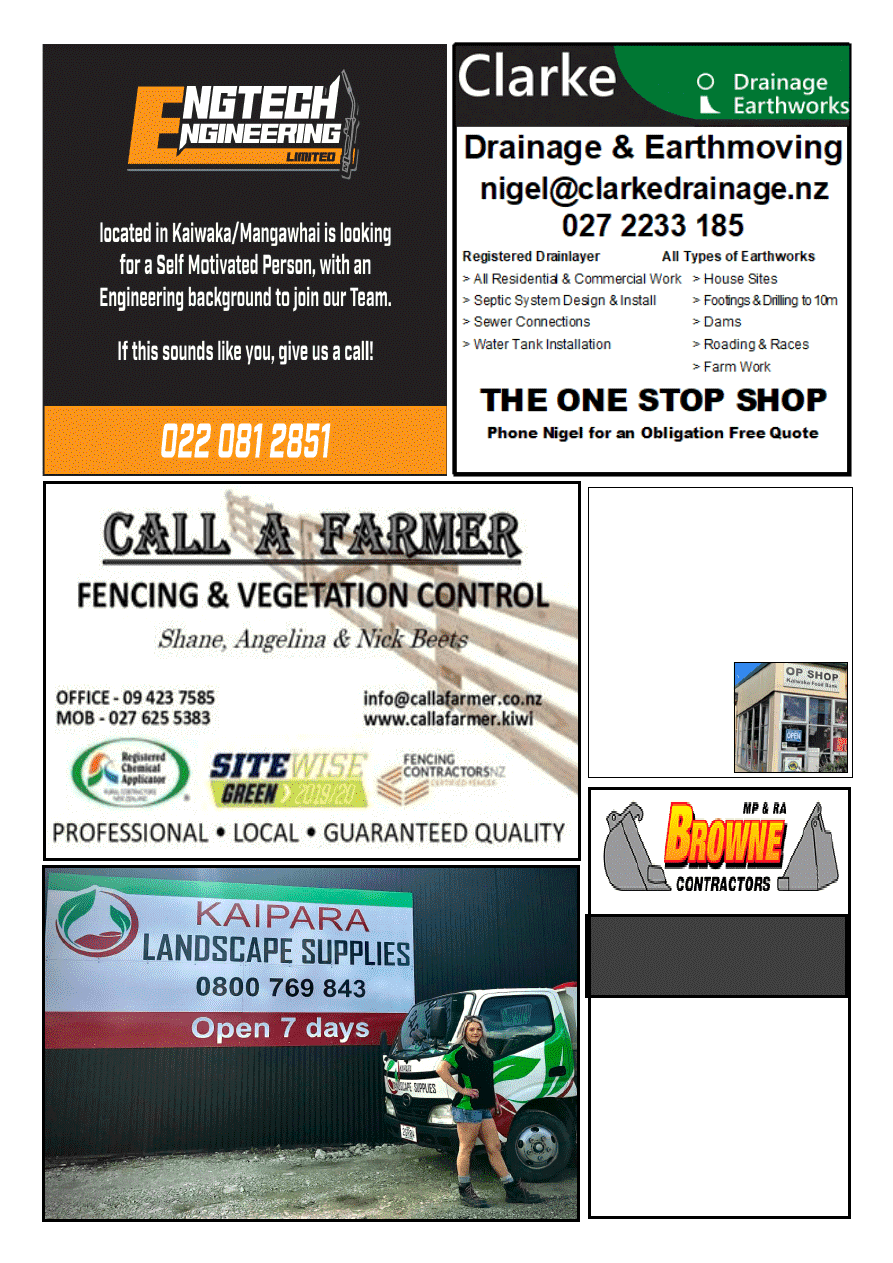 - 4 Tonne DIGGER - 
- BOBCAT- 
- TIP TRUCK - 
Property Maintenance  
Driveways 
Building Sites 
Stump & Tree Removal 
Hole Boring -  Chain Trencher 
Calf Shed and Stockyard Cleaning 
Phone Matt: 021 199 6677 
Email: mprabrownecontractors@gmail.com 
TE PĀTAKA O KAIWAKA   
THE STOREHOUSE OF 
KAIWAKA 
Foodbank  Op Shop is  closed until 
we move back to level 2  
If  anyone  needs  a  Food  parcel    I 
can  still  help  you  just  phone  09 
431 24 23 the Foodbank is always 
Open,  but don't leave it too late to 
call.  
We  are  in  this 
together  
Mobile 
022564 
3830  
Milly and Staff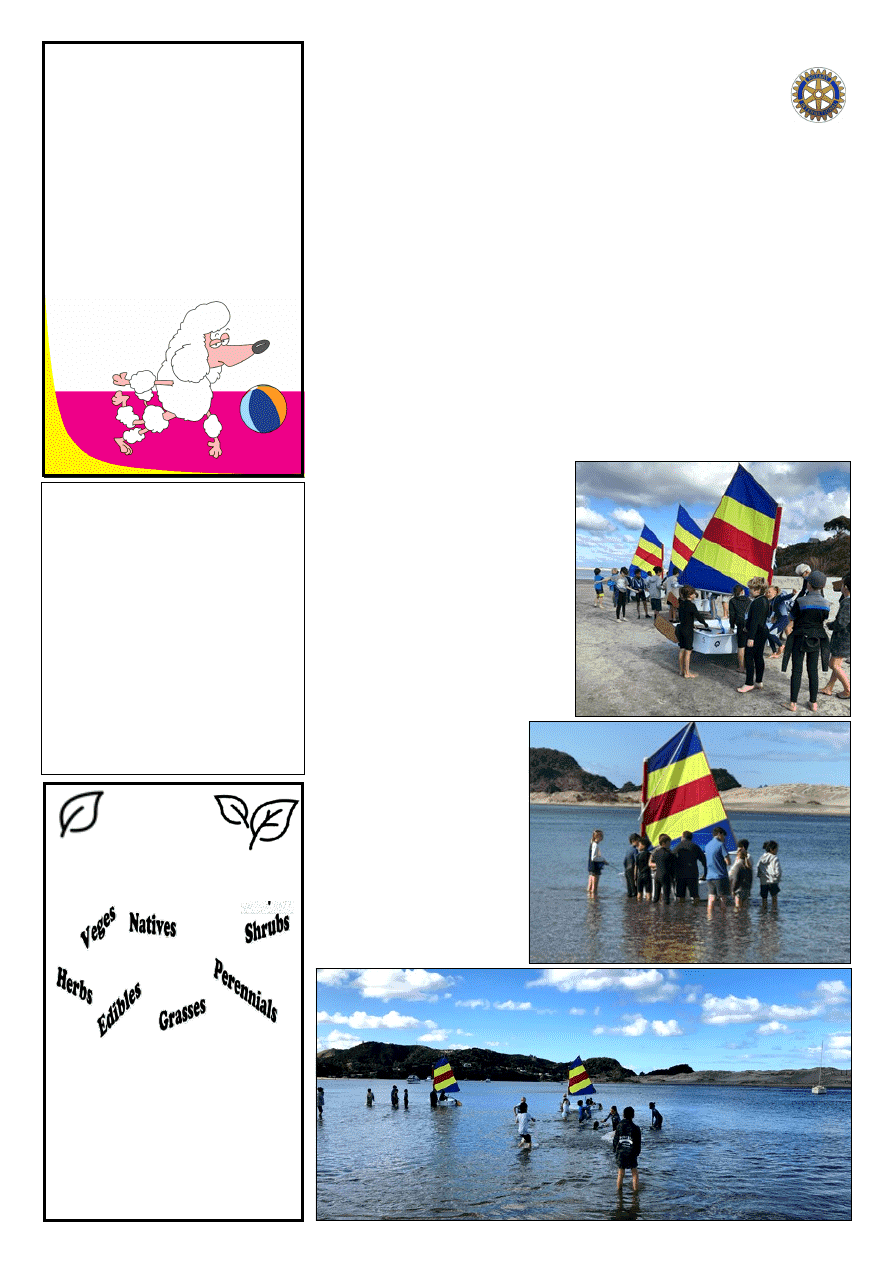 www.kaiwaka.co.nz 
Kaiwaka Bugle - 19 October 2021 
Page 13 
Hot Diggity Dog  
DOG GROOMING  
KAIWAKA 
Spring is in the hair. 
Professional Dog Groomer  
at affordable prices.
www.doggroomingkaiwaka.co.nz 
call Pam 094312143 or text 
0273335380 for bookings 
HAKARU HALL  
ACTIVITIES 

Monday:  Line Dancing 10-12pm    
Ph 4315160 

Tuesday & Thursday: Pilates 10am  

    Qualified Instructor Ph. 
0220643965 

Wednesday:  Music Jam Session 7pm  
Dennis Ph. 0210628631 

Friday Morning: Available for HIRE  

Sunday: Canine Coaching  
Ph 0272365004 

Dance Energy  Week Days  
   Monday to Friday, Afternoon/Evening  
Ph. 0275610469 

Friday Morning: Available for HIRE 
Hall Bookings Karen  
4312090 or 0210467490 
MAUNGATUROTO & DISTRICTS ROTARY 
Oneriri  
Plants 
Visit our Nursery 
Contact Heather 
021 766399 
oneririplants@gmail.com 
365AOneriri Rd, Kaiwaka 
A short trip off SH1
The  past  month  has  no  doubt  challenged  many  people  in  our 
community  with  avenues  of  person-to-person  communication  mostly 
limited to emails and phone conversations. 
Hopefully, by the time this goes to print we will be able to get together 
much more easily. We are fortunate to live in such a pleasant part of the country 
where we can appreciate all the flora and fauna around us. 
SAILING 
The sailing part of the Mangawhai club have only been able to have one sailing 
evening at this stage. However, 25 youngsters turned up as well as four sailing 
coaches (and some very supportive parents.), photos below. The classes will run 
on a Wednesday night, in two groups, the first commencing at 4pm. They have 
been very fortunate with the funding they have received, and the Rotary network 
has  proved  invaluable.  Peter  Johns,  who  is  a  past  Assistant  Governor,  has 
offered to construct a trailer that will transport 9 optimists at one time. 
BOWEL SCREENING PROGRAMME  
We have had two speakers of note. The first one was Stuart Selkirk, from the 
Northland DHB, who was informing us about the Bowel screening programme 
that is rolling out from the start of November for 60-74 year olds. The aim of 
this  programme  is  to  diagnose  health  issues  early  on  so  that  treatment  will  be 
less intrusive and recovery time will be much shorter. 
So,  if  you  are  in  that  age  bracket,  your  birthday  is  on  an  even  day,  expect  an 
envelope  in  the  post  during  the  next  year.  The  process  will  take  two  years  to 
complete as there are deemed to be 36,000 in that age group. 
FROM RUSSIA 
On  another  night,  we  had  one  of  our  number,  Dennis,  talk  about  the  process 
involved  in  adopting  a  young  girl 
from  Russia,  35years  ago.  The  first 
trip  to  Russia  saw  the  couple  come 
home empty-handed, even though all 
the  paperwork  had  been  completed, 
as  Russia  had  shut  the  door  on 
international  adoptions.  However,  a 
year later, with very short notice, they 
were  advised  to  return  to  Russia  to 
collect  the  chosen  child.  The 
orphanage  they  visited  in  St 
Petersburg  had  more  than  2,000 
children  up  for  adoption.  A 
tremendous  amount  of  perseverance 
was  obviously  required  to  complete 
the  process  but  there  was  a  really 
positive  outcome  at  the  end.  The 
youngster  came  to  NZ  as  a 
five-year-old,  unable  to  speak 
English,  but  the  school  she 
went  to  had  a  Russian 
speaking  teacher  on  the  staff 
so  that  within  6  months  her 
English was quite fluent. 
PROJECTS 
We  have  some  projects in  the 
pipeline,  so  we  are  looking 
forward to a drop to Level 2 so 
we  can  get  on  with  them. 
Remember,  if  you  want  to 
know  more  about  our  club, 
please call me (Eileen) on 021 
142 0357.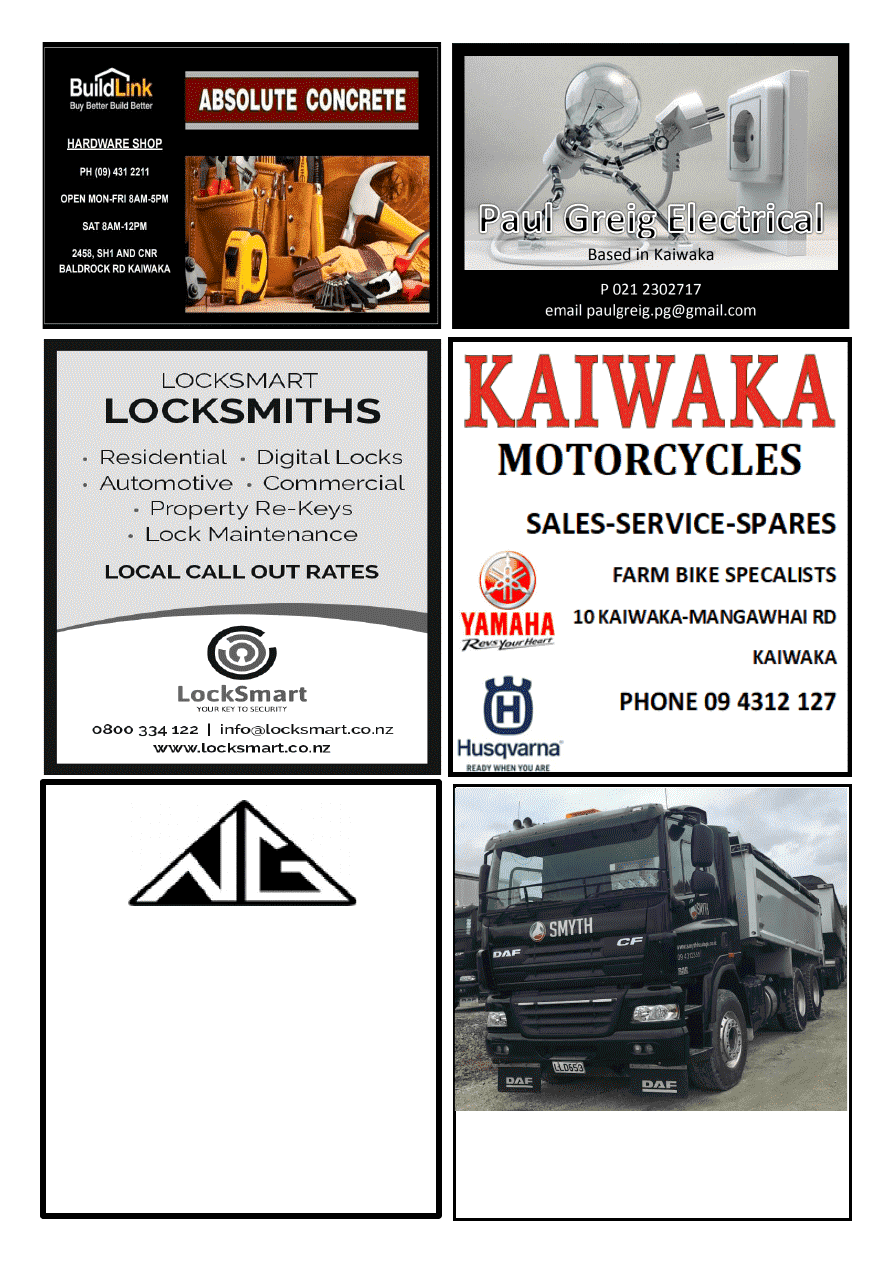 NORTH GLASS 
WINDSCREEN REPAIR OR REPLACE 
GLAZING SERVICES 
MIRRORS  •  SPLASH BACKS  •  SHOWERS 
0800 70 40 10
info@northglass.co.nz 
www.northglass.co.nz 
SMYTH HAULAGE       
for all your tip trucks & trailer 
requirements 09 4312355  
Carlton Smyth 0274870636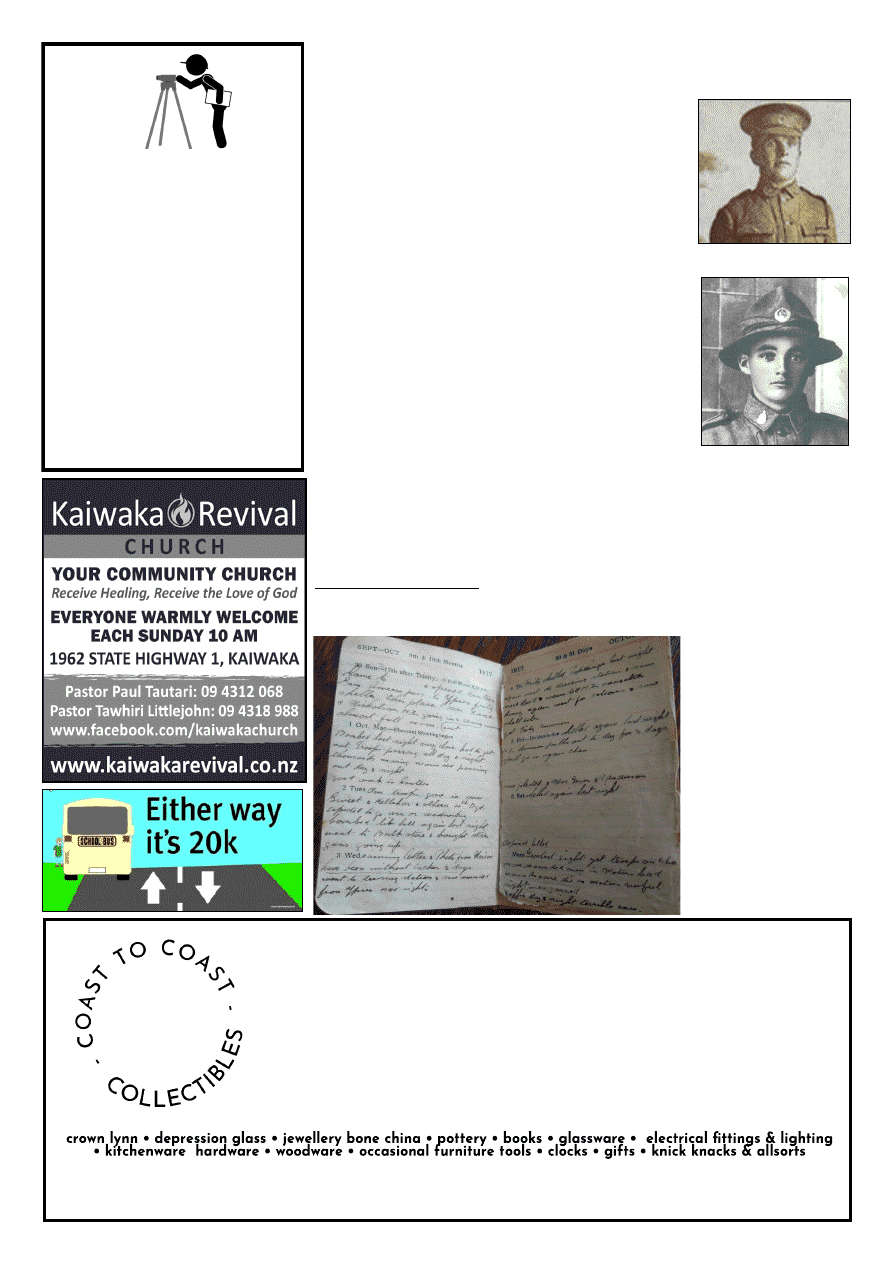 www.kaiwaka.co.nz 
Kaiwaka Bugle - 19 October 2021 
Page 15 
 https://nzhistory.govt.nz/new-zealands-blackest-day-at-passchendaele 
"Ever since 1917, Passchendaele has been a byword for the horror of the Great 
War.  In  terms  of  lives  lost  in  a  single  day,  the  failed 
attack on Bellevue Spur on 12 October was probably the 
greatest disaster in New Zealand's history. 
Eight  days  earlier,  around  500  New  Zealanders  died 
during  the  capture  of  Gravenstafel  Spur,  one  of  two 
spurs on the ridge above the village of Passchendaele in 
Flanders, Belgium.  
Although  this  attack  was  successful,  it  had  a  tragic 
aftermath....On 18 October, Canadian troops relieved II 
ANZAC  Corps.  In  a  series  of  well-prepared  but  costly 
attacks in atrocious conditions, they finally occupied the ruins of Passchendaele 
village on 6 November. " 
Kaiwaka families remember 'eight days earlier' on 4 
October 1917: 
Private  Andrew  ERCEG,  23993,  was  born  28 
December 1886; Kaiwaka resident; Andrew was killed in 
action,  in  the  field  at  Ypres,  Belgium  on  4th  October 
1917 - pictured top right  
Private  George  Alfred  LEATHER,  30822;  also 
Kaiwaka resident; Killed in Action 4th October, aged 23  
Private James Quinlan LESLIE 1059; born in Hakaru; 
died  of  wounds  received  France  4  October  1917;  at  an 
Australasian  Casualty  Clearing  Station,  aged  23  - 
pictured right 
My Grandfather, Sgt. William Alfred Peter Peterson 20935, at 36 years old,  
was right there at Ypres in the thick of things at this stage as part of the Canteen 
Staff. From his diary pictured below … 1917 OCTOBER …    
2  Tues:  Our  troops  gone  in  saw  Sweet,  Kelleher  &  others  4th  Brgd.  Expected  to  go 
over on Wednesday. Bombed like hell again last night. Went to Bulk store & bought 
stores.  Guns  going  up.  3  Wed:  Raining.  Letter  &  photo  from  Marion.  Have  been 
without tucker for 3 days. Went to dressing station & saw wounded from Ypres all 
night.  4  Thurs:  Fritz  shelled  Poperinge  last  night.  Gain  went  to  dressing  station  & 
saw more dead & wounded NZ casualties. Heavy again, went for rations & saw shell 
holes. 
Got 
Fritz 
souvenirs.  5  Fri:  Shelled 
again  last  night.  NZ 
division  pulls  out  today 
for  3  days'  spell,  go  in 
again  then.  Saw  Plested 
& 
MacGregor 
& 
P 
Anderson.  6  Sat:  Shelled 
again last night 
Mem:  Greatest  sight  yet 
troops  on  the  move, 
wounded  men  in  motors 
bad  wounds  some  die  in 
motors  awful  night  men 
gassed.  Traffic  day  & 
night terrible noise …" 
~ Lindsey Hargreaves 
Ken Urquhart 
BSurv Licensed Cadastral 
Surveyor 
KMU  
Surveys Ltd
467 Bickerstaffe Road 
RD 2 
Maungaturoto 0587 
Ph 09 431 8705 
Mob 021 161 2344 
kenurquhart@xtra.co.nz 
PASSCHENDAELE  
Eclectic Boutique 
99 Gibbons Rd, Kaiwaka 
Contact Trish 
for buying or selling 
021 2140 522 | 09 431 2193 
Large selection of: 
Opening from Labour Day weekend 2021 onwards, 10am – 4pm 
Cash, Eftpos or Direct Debit available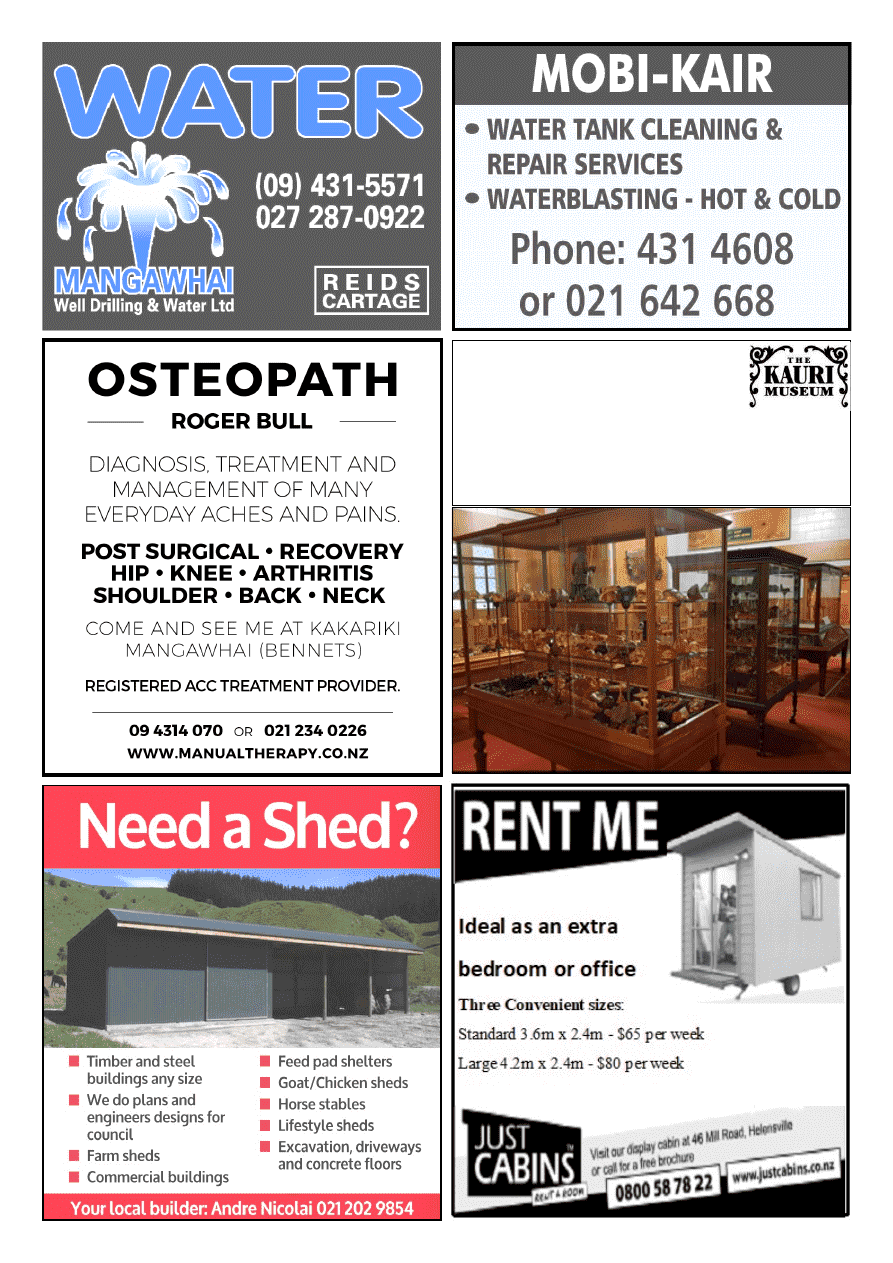 THE KAURI MUSEUM 
The  Museum  is  closed  while  Northland 
is in Covid Level 3 
5 Church Road R D 1 Matakohe   
www.kaurimuseum.com 
The  main  kauri  gum  cases  -  and  their  contents  -  are 
slowly and carefully being moved to the new area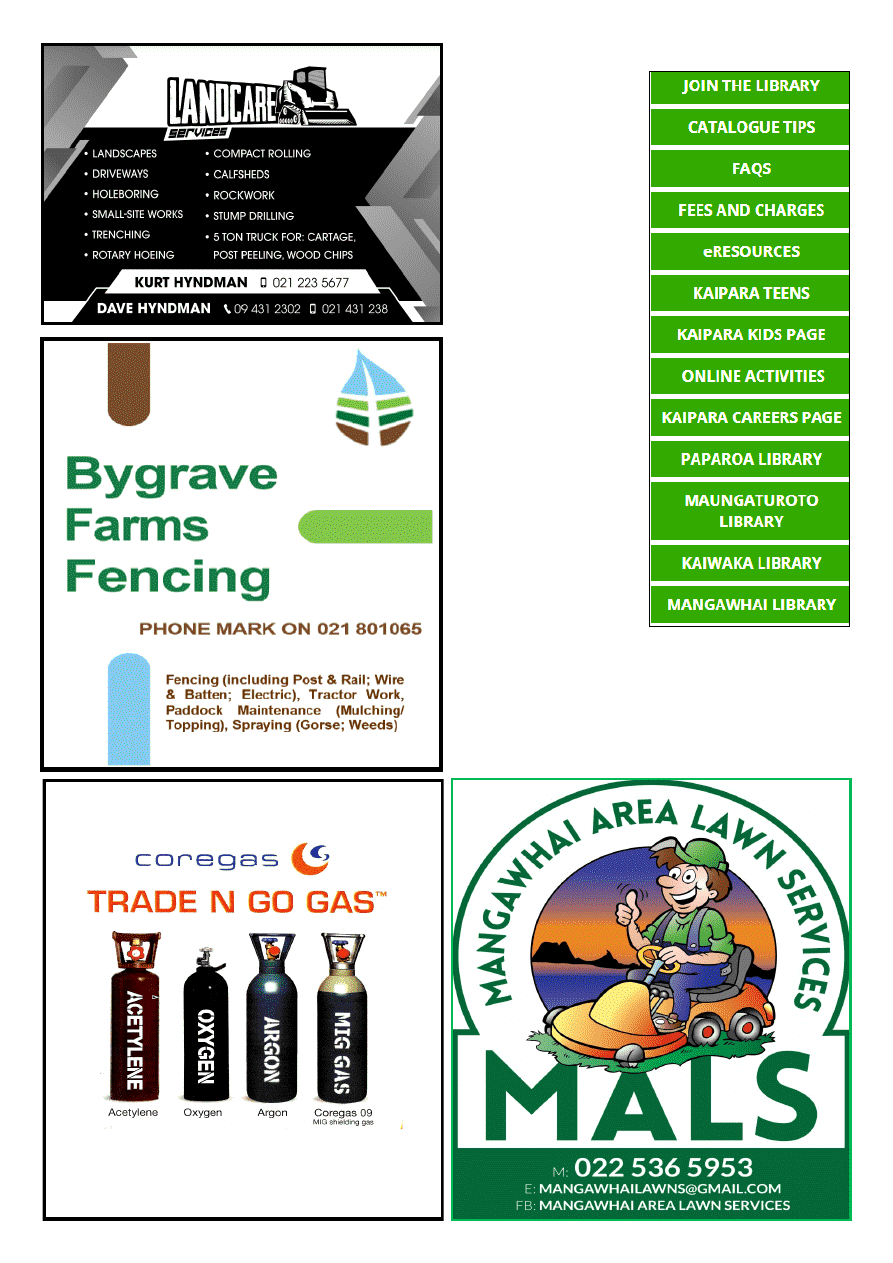 www.kaiwaka.co.nz 
Kaiwaka Bugle - 19 October 2021 
Page 17 
LOCKDOWN AGAIN 
The  library  is,  as  before, 
closed  in  Level  3  and  will 
reopen when we're in Level 
2 again.  
DIGITAL SERVICES 
Enterprise: 
http://
kaipara.kotui.org.nz/ 
Meanwhile,  you  can  be 
using  our  digital  services  - 
eBooks, 
eAudiobooks, 
magazines, 
newspapers, 
Encyclopedia 
Britannica, 
Niche  Academy,  and  more. 
Go  to  Enterprise* and click 
on  the  green  eResources 
button  -  see  right  -  to  find 
out more. 
OR  click  on  the  green  Join 
The  Library  button,  and 
sign  up  as  a  DIGITAL 
ONLY  member.  This  lets 
you  start  using  our  digital 
services straight away.  
LOANS  AND  HOLDS 
EXTENDED 
FOR 
LOCKDOWN 
all  loans  and  holds  are 
extended for the duration of 
lockdown. 
It 
hasn't 
happened  automatically  this 
time,  so  please  ignore  any 
automated  emails  or  texts 
you've received for now. As 
I write this on Thursday last 
week,  I'm  waiting  for 
clarification 
from 
Dargaville  Library  about 
how this is going to be handled. 
GET IN TOUCH FOR ASSISTANCE 
You  can  call  Dargaville  Library  during  business  hours  - 
0800  532  542  -  and  talk  to  a  librarian  there.  Or  call  our 
me09  4312  539,  or  text    027  480  6275  or  email  me  at 
kaiwaka.library@gmail.com.  Ask  any  questions  you  have 
about  using  our  digital  services,  or  any  other  library 
questions you have. We are here to help. 
See you in the library! ~Wendy 
*Enterprise: http://kaipara.kotui.org.nz/ 
At Twinkle Tow 'n' Tyre 
Mob: 021 833 960 
Ph & Fax: 09 431 2823 
1837 State Highway 1, Kaiwaka 
KAIWAKA LIBRARY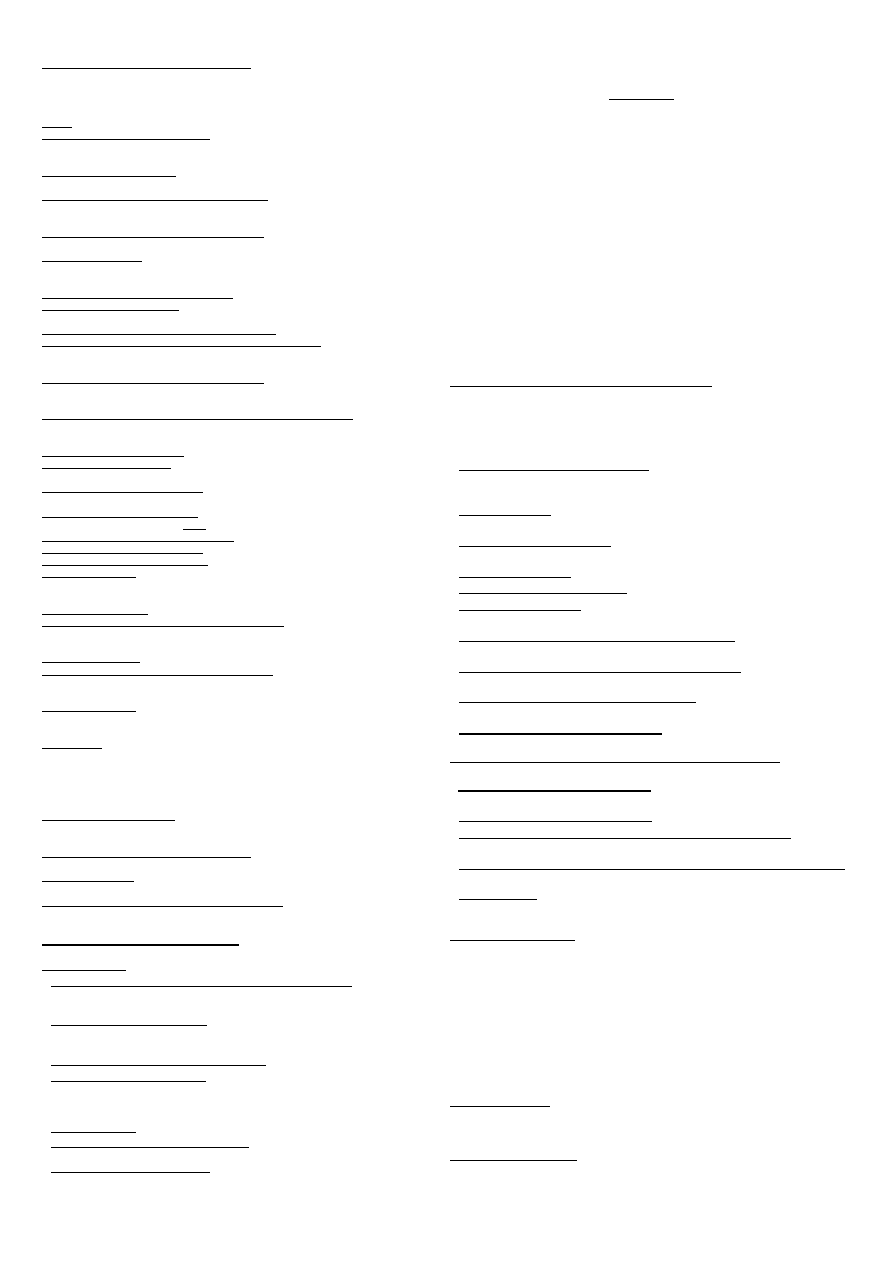 WHAT'S ON
PLEASE ~ do let us know what is on - or what is NOT on at the 
moment! 
email kaiwakabugle@kaiwaka.co.nz 
Advertising in WHAT'S ON is FREE  
*19Oct~Kaipara Basketball AGM, 6pm KSA 
*20Oct~Kaiwaka Can meet, 5.30pm Archie Bull Hall 
*21Oct~Hakaru Hall AGM, 7.30pm 
*17 Nov~Otamatea Community Services AGM, Mgto 
*18Nov~Kaiwaka School PTA, AGM 
*24Nov~Otamatea Repertory Theatre AGM,7pm 
*29-30Jan 2022~Kaiwaka Volunteer Fire Brigade Open 
Fishing Contest 
KWMH = Kaiwaka War Memorial Hall; KSA = Kaiwaka Sports Association 
See www.kaiwaka.co.nz for more information 
HOUSEHOLD RUBBISH COLLECTION - Kaiwaka Pick up: 
Mondays = Green bags (Northland Waste - 09 430 3273) 
Wednesdays  = Blue bags and yellow recycling (at Kaiwaka Four 
Square  $3.30  and  $1.70)  (Kaurilands  09  4392146);  ONLY  Blue 
and Yellow bags picked up on Oneriri Road. 
 DIABETES  Support  Group  -for  Kaiwaka,  Mangawhai, 
Wellsford  10am,  3rd  Friday  of  month  Ph:  Colleen  James  09 
4314238 
 GENEALOGY - Wellsford: 1st Thursday in month Ph: 423 
7033; Waipu: 4th Monday in month Ph: 4312 725 
 HAKARU PONY CLUB - Secretary Denise Rogers 021423376 
secretary@hakaruponyclub.co.nz  
 KAIPARA HUNT - Secretary Albert Doonenbal Ph 4312059 
 KAIWAKA BADMINTON -Tuesdays 7.30pm Ph: 4312345 
 KAIWAKA  CAN  - 3rd Wednesday in month, 5.30pm, Archie 
Bull Hall Ph: 0273572751 
 KAIWAKA GARDEN & FLORAL GROUP - 2nd Thursday in 
month. Ph: 431 4744 
 KNITTING FOR WHANGAREI HOSPITAL - 2nd Tuesday in 
month, Archie Bull Hall 10am Ph 4314827 
 MANGAWHAI COMBINED REBUS CLUB - 2pm, 3rd 
Thursday month, Senior Citizens Hall Mangawhai. Ph: 4315777 
 MANGAWHAI GENEALOGY  - meet 3rd Thursday month, 
Mangawhai Museum, 10.30am 
*PILATES - KAIWAKA WAR MEMORIAL HALL - Ph: 
021  
2072729  
*PILATES - HAKARU HALL - Tuesday 10am, Thursday 9am 
Qualified Instructor  Ph. 0220643965  
 PT CURTIS CRUISING CLUB - Jean Ph: 4312227 (wk), 4312520 (hm) 
 RSA,  HAKARU  &  DISTRICTS  WOMEN'S  SECTION  –  meets 
1.30pm 4th Thursday of the month. Ph: 431 5818  
 KAIWAKA  SCOTTISH  COUNTRY  DANCING  CLUB-
Wednesdays 10am - 12 noon  Ph: Elaine 027 432 0032  
 TRAMPING 
- 
Mondays 
9am-2:30pm, 
contact  
valkenburgmaria@gmail.com 
HALLS FOR HIRE: 
  Kaiwaka St. John Hall: Phone Marj  0272941227  
 St.Pauls Archie Bull Hall HIRE $20 half day, $40 full day per 
hire, S McAulay, Ph 4312311 
 Kaiwaka  War  Memorial  Hall  HlRE  -  Phone  4312725  or 
kaiwaka.hall.bookings@gmail.com 
 Hakaru Community Hall HIRE -Ph.  Karen 4312090 
 Te Pounga Marae queries - Pearl Nathan  0223933533 
 Kaiwaka Sports Association hire/queries 
Jennie Reynolds 
   ksa.bookings@mail.com, 02102764171  
Justice of Peace:  
L.Donaldson  4312  228;  A.F.Hargreaves  4312  045,  W.Howard 
4312 725  - please phone to make sure they are available or go to 
www.justiceofthepeace.org.nz 
Marriage Celebrants:  
L.Donaldson; A.F.Hargreaves; Y Osborne
LOCAL SERVICES 
*Emergencies - Ambulance, Fire, Police - dial 111 
*Non-urgent Police phone 105
A A: Meets Wed., 7pm. Kate's Place Ph 021 024 25969 or 0800 229 6757  
NARCOTICS ANONYMOUS : Mon., 6pm, Archie Bull Hall, Kwk-Mwi 
Road; drug and alcohol related issues. Ph. 02102412348 
ASUREQUALITY LTD (was AgriQuality) Call Free 0508 0011 22  
BUDGETING SERVICE, WELLSFORD: Free confidential advice & 
support for all areas of personal finance. Ph (09) 423 7123 
CAB-Citizens Advice Bureau.Wellsford Ph: 4237333 
0800 367 222 email:cab.wells@xtra.co.nz  
CIVIL DEFENCE - Kaiwaka Community Response Group: 
kaiwaka.civildefencecrg@gmail.com, 4312725 Wendy 
DOG/STOCK /NOISE CONTROL 0800 105 890 
FUNERAL SERVICES: Morris & Morris Ltd, Whangarei 0800667747 
GRANDPARENTS Raising Grandchildren: Dianah Roberts 0223819539 
HAKARU & DISTRICTS MEMORIAL RSA (Inc) 733 Settlement Rd, 
Hakaru. Ph 4312 176 or Bill Warren (President) 431 2092 
HAKARU LANDFILL/Transfer Station:Open everyday  10am-
4pm.Ph4312629 Cost-$55 trailer load up to 1 cubic metre. Ph:4258567 - 
office 
KAIPARA DISTRICT COUNCIL www.kaipara.govt.nz:  
Help Desk FREEPHONE 0800 727 059  
KAIWAKA CEMETERY: Ph: 4312045 or 4314017 
KAIWAKA LIBRARY: kaiwaka.library@gmail.com  
Mon. 4-6pm; Wed., Thurs., Fri., Sat. 10am-2pm Ph:4312539 
KAIWAKA PLAYCENTRE: Ph Juanita 0274134904; open Mon, Wed, 
Fri 9am-12pm. Hastie Lane; Monday to Friday 9.00am - 12 noon. 
KAIWAKA POST OFFICE:Ph:4312 431  
Post Code: 0573 for RD2 and 0542 for all Kaiwaka Post Office mail 
KAIWAKA PRIMARY SCHOOL: Ph: 4312309   
KAIWAKA SPORTS ASSN: Ph 4312005; 4312129 gym 
KAIWAKA ST JOHN HALL: Phone Marj  0272941227  
KATE'S PLACE Community Centre - Employment services, Free Health 
Nurse, Plunket, Advocacy, Osteotherapist, A.A., Legal Advice. 4312 661 
LINKING HANDS Health Shuttle Ph 4315906 or 09 4318969 
MINISTRY FOR PRIMARY INDUSTRIES - General inquiries Call 
Free 0800 008 333 
NORTHPOWER: Faults Kaiwaka area 0800 104040 
OTAMATEA COMMUNITY SERVICES: Counselling, parent coach, 
Family Support worker, budget advice, food bank. Mon-Fri 9am-3pm. Ph 
09 431 9080 http://www.otamateacs.org/ 
PARENTPORT: Free, practical family support service Puhoi to Paparoa 
Ph or txt: Dianne 027 280 5093 or 09 425 9357 
PLUNKET: Kaiwaka- St John Hall, Monday 19 Oct, 23 Nov, 21 Dec. then 4th 
Monday of the month. Plunket Nurse Louise 027 282 3987 or 09 438 2508 
Mangawhai- Rose Madsen Cottage, Mondays and Wednesdays. Plunket Nurse 
Rebecca 021 501 941 or 09 438 2508 
Maungaturoto - Good News Church, 2nd and 4th Wednesday of the month. 
Plunket Nurse Seleisa 021 912 248 or 09 438 2508 
PLUNKET HELPLINE -0800 933 922 (24 hours)  
FACEBOOK - Kaipara Plunket 
TAITOKERAU COMMUNITY LAW: Free confidential legal advice and 
assistance, 2nd
Thursday
 of each month. Ph: 0800 155 529 for appts.  
TE URI O HAU Settlement Trust Tangata Developments: Whanau Ora 
021 793262  
VETERINARY SERVICE MANGAWHAI: 
Ph: 4314535 Mon-Fri 8.00-5.00, Sat 9-12, a/h appt. 
WELLSFORD DOCTORS: Ph: 4238 086 
CHURCHES:
 
Kaiwaka  Revival  Church  -  Your  Community  Church:  Sundays  10am. 
Ph: Pastor Tawhiri 09 431 8988 or Pastor Paul 09 4312 068 Visit us at 
www.facebook.com/kaiwakachurch 
 
St  Paul's  Anglican  Church  1st  Sun.  9.00am  (Eucharist),  3rd  Sun. 
9.00am  (Family  Service).  Contact:  Church  Office  Ph  431  4122 
www.mangawhaianglican.org.nz 
 
Church of Christ the King, Mangawhai:9.00am every Sunday 
 
St.Mary's  Catholic  Church:  Maungaturoto  –  Griffins  Road,  Saturday 
evening  Vigil  Mass  6pm;  Mangawhai  –  Senior  Citizens  Hall,  Sunday 
Mass  8:30am;  Wellsford  –  Matheson  Road,  Sunday  Mass  10:30am;  
Mid-week Mass times and all enquires to Fr. Bill Fletcher – phone 423 8170
 
Baptist Church: Sun. 10.30am Mangawhai Snr Cit.Hall.Ph:4312339 
 
Cause  Way  Church  Mangawhai:  Sundays  10.15am,  Mangawhai 
Community  Recreation  Centre,  Insley  St.  Ph:  09  4314782 
Next Bugle Deadline Friday 29 October 2021